Some of the best places to work in the Midwest are at SaaS startups and tech companies. From startups in Detroit to Columbus, these SaaS startups are crushing the game when it comes to growth—in their business and their teams.
So what makes these SaaS startups in the Midwest some of the best places to work? Amazing facilities like those of OneStream, Dynatrace, and others are certainly great perks. But what really matters are the people, and these companies have some of the best.
Supportive leadership, friendly teams, a culture of growth and innovation. Whether the team is made up of 10 people or 10,000 people, these SaaS startups are great places to work and grow your career.
Midwest Tech: Best SaaS Startups


KLA

Ann Arbor
5,000-10,000
KLA is a global tech company with a vibrant office in Ann Arbor. The company is developing industry-leading equipment and services that enable innovation throughout the electronics industry. The devices we use every day? KLA was probably involved in making them a reality. They're one of the best places to work in Ann Arbor—here's why:
Flexibility
Work/life balance
Supportive management
Innovation
Great benefits (including monthly wellness webinars and student debt assistance programs)
Learning and growth opportunities
Ready to join a top tech company? Explore open jobs at KLA and get connected with hiring managers.
OneStream

Rochester, Mich.
500-1,000 employees
Located north of Detroit, OneStream is a software company that's known for its innovative tech solutions and amazing teams. The OneStream campus is definitely a perk of the job (onsite gym and cafe, VR system, training center, and more), but the benefits go far beyond the space. Things like:
Leadership that cares
Strong startup culture in a larger company
Opportunities to grow and advance, learn
Ideas are valued
Strong communication
Teamwork
Dynatrace

Detroit
1,000-5,000 employees


Dynatrace is a global software leader with an all-in-one Software Intelligence platform. Their team is an international workforce spanning over 50 global offices that's continuing to grow. In Detroit, the company has a beautiful office at Ford Field, and even though that's pretty dope, it's the people that make Dynatrace an especially great place to work. Check out some other things that Dynatracers love:
Great management
Remote support
Good pay and benefits
Continuous learning
Value ideas
Dynamo Metrics

Ann Arbor
1-10 employees


Dynamo Metrics is a small software startup, but their mighty team makes it one of the best places to work in Ann Arbor—and the Midwest. Dynamo Metrics is creating software solutions that local governments can easily use—and afford—to make better informed decisions about their communities and how to move them forward. Its mission-oriented work, and the team is passionate about helping local communities, and working as a team to do just that. Co-founder Ben Calnin said, "We really enjoy working with each other. We've created an environment where integrity, service, candor and continuous improvement are all highly valued. We want to know when things aren't working, where we can do better. There are no egos."
People

Supportive leadership

Collaborative

Mission-driven
Interested in working at Dynamo Metrics? They're hiring! Learn more about the company and check out open engineering roles at Dynamo Metrics by joining the Purpose Jobs free talent community.
Seamless.AI

Columbus
51-200 employees
Seamless.AI is creating a great tool to help sales professionals find and connect with better leads. The company is built on a foundation of creating "great lives for great people," which applies to both their product and their teams. So how does that play out in real life? Their team is super energetic and passionate, and their leadership is focused on maintaining a great place to work:
Supportive, collaborative environment
Resources for help and growth
People-first mindset
Guardhat

Detroit
1-50 employees


Detroit startup Guardhat is on a mission to protect workers. Their connected industrial safety devices have been noted in major publications like TIME magazine. This growing and innovative startup is also developing a great place to work in the Midwest. Here's what people love about working at Guardhat:
Mission-driven
Opportunity to take on new responsibilities and grow
Opportunity to work with and be a part of a rapidly growing company
Loop Returns

Columbus
51-200 employees


Loop Returns is a Columbus startup that's developing software to make ecommerce returns smooth—for both the seller and customer. They were founded in 2016 and have seen rapid growth in their product and their team. As one of the best places to work in the Midwest, Loop Returns offers:
Competitive pay & benefits
Collaborative team, even remotely
Transparency
Genuine and supportive people
Nutshell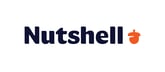 Ann Arbor
1 - 50 employees
Nutshell is an Ann Arbor startup passionate about helping small businesses grow. They're developing a CRM for small businesses to manage sales and customer relationships. They're also building a great place to work. Here's why Nutshellers love working there:
Flexibility in schedules and a genuine respect for people's lives outside of work
Career growth opportunities
Great benefits
The team—highly talented, caring, and fun to work with
Sharpen


Indianapolis
51-200 employees
Based in Indianapolis, Sharpen is building software that improves the lives of contact center agents and solves customer service problems. The company was founded in 2007 and has been working on innovative solutions ever since. Here are some other things that make Sharpen stand out as a great place to work:
Teamwork
Friendly people
Growth-minded
Strong leadership
Work/life balance
Able


Cleveland
11-50 employees


Able is a Cleveland startup that's building software to help automate new hire onboarding processes. So that new hires can, you know, start doing the work you hired them to do. The company has a strong culture based on empowerment and work/life balance. Some other things that make it a great place to work include:
Competitive salary
Growth and advancement opportunities
People valued as contributors
Great people and strong relationships
Wisely

Ann Arbor
1 - 50 employees
Based in Ann Arbor, Wisely is a tech startup helping restaurants put guests first and grow their profits. Their CRM manages everything so that customers can have a seamless experience—and become super loyal. Founded in 2013, they've become one of the best startups to work at. Here's why:
Leadership genuinely cares about clients and employees
Very open culture based in transparency and feedback
Opportunity to work on an innovative product line
Great pay and healthcare benefits
Socio

Indianapolis
51 - 200 employees
Based in Indy, Socio is a SaaS startup that helps companies—from small businesses to enterprises—optimize their events. Founded in 2016, their end-to-end platform (as well as their company) has been rapidly growing. It's also a great place to work:
Competitive salaries and benefits
$600 work-from-home setup
Flexibility
Support for employees to learn and grow
Astronomer

Cincinnati
51-100 employees
Astronomer is a SaaS platform trusted by major enterprises like Marriott, NBC Sports, and more. Based in Cincinnati but globally distributed, Astronomer helps companies adopt Apache Airflow. They're also one of the best places to work. Here's why:
Remote-first environment
Good benefits
High-employee satisfaction
A culture of openness, trust, leadership, and having fun
Zylo


Indianapolis
51 - 200 employees


Zylo is an Indianapolis SaaS startup helping companies manage their SaaS application portfolios. The company is one of the top startups in Indiana, and one of the best places to work:
Support and tools to help employees thrive and grow

Competitive pay and benefits

Open environment for feedback and collaboration

Super talented team—and fun to be around, too
SkySpecs

Ann Arbor
51 - 200 employees
SkySpecs is an Ann Arbor tech company building digital tools for wind energy. Using data, technology, and analysis, SkySpecs helps organizations in the industry make better decisions. The company has grown a lot since its founding in 2014, and it's one of the best places to work in the Midwest. Here's what people love about it:
Opportunity for autonomy, yet lots of support from management and the team

Flexible and understanding environment

Rewarding work

Great team
VNDLY

Cincinnati
51 - 200 employees
Cincinnati startup VNDLY is building a modern, cloud-based platform for digital transformations. Their built-in API integrations seamlessly communicate with leading human resources, procurement, provisioning, finance, and employee management software. The company is also one of the best places to work, recognized for these things (and more):
Supportive leadership that's open to feedback
Great pay and benefits
Work/life balance
Collaborative environment
PactSafe

Indianapolis
11 - 50 employees
Indianapolis startup PactSafe is a contract acceptance platform for high-velocity businesses (like Upwork, DoorDash, Angie's List, etc.) They securely power legal agreements that scale with their business and protect themselves from legal issues before they arise. Here's a few reasons why they're also one of the best places to work:
Supportive management with open and clear communication
Strong office camaraderie
Culture that challenges and empowers people to do and be their best
Bonus: they give out a yearly $400 "Work From Someplace Awesome" stipend to encourage travel while staying connected