Ann Arbor startup Workit Health, the nation's leading provider of virtual substance use disorder treatment, has just announced a $118 million Series C funding round to bring substance abuse treatment to the 9 out of 10 Americans who avoid treatment because of the stigma or lack of affordability of substance abuse programs. This new funding round was led by New York-based global private equity and venture capital firm Insight Partners, with participation from CVS Health Ventures, FirstMark Capital, BCBS Venture Fund, and 3L Capital.
Workit has experienced 400% growth in membership over the past 18 months, due to increase in demand for telemedicine due to the COVID-19 pandemic. The funding will be used to accelerate Workit Health's growth into new markets, and to expand its primary and psychiatric care offerings. The program combines substance abuse treatment with related treatment for mental health and other disorders that can contribute to complicating substance abuse treatment. The idea is not only to bring substance abuse treatment online, but to bring it compassionately into modern times with holistic support for those struggling with substance abuse.



"Workit is at the forefront of massive acceleration in telemedicine adoption, which is key to solving the overdose crisis that was exacerbated by COVID-19. The risk factors associated with substance use have dramatically increased," said Lisa McLaughlin, Workit Health's Co-CEO, in a press release. "This latest funding round helps us grow our relationship-based, telehealth-first, value-based approach into new regions that are in desperate need of simple and trusted solutions like Workit."
"We're establishing a new model for addiction care in America, and proud to be working with partners at the cutting edge of high growth in health care and technology," said Robin McIntosh, Workit Health's Co-CEO. "We lost a record-breaking 90,000 people to overdose deaths last year due to an outdated treatment system. Thousands of inpatient programs shuttered, leaving patients nationwide stranded and cut off from access to care. With Workit, starting on the journey to recovery is as simple as downloading an app. Our ultimate goal is to democratize access to addiction care for anyone who wants it."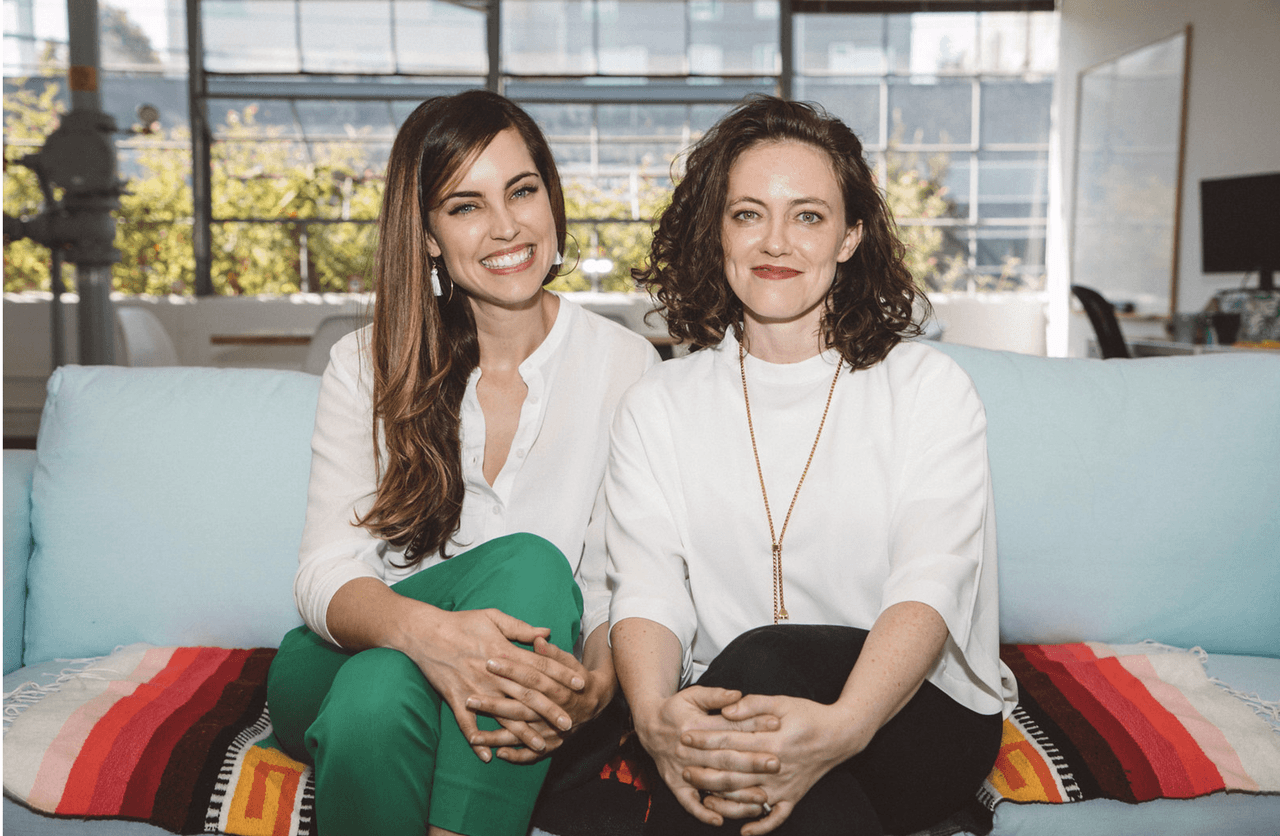 Co-CEOs Robin McIntosh and Lisa McLaughlin


Both co-CEOs have experienced addiction recovery themselves. In fact, they met in treatment. Having learned from their own journey through the medical system, they could see there were many people not being reached by current treatment options, which until COVID-19 hit required people to attend in-person treatment sessions often many miles from home.
Lisa and Robin also set out to create a program that more broadly addressed underlying and co-morbid conditions that often go hand in hand with substance abuse such as anxiety, depression, ADHD, eating disorders, and more through behavioral science, and individual and group therapy. Their treatment system integrates any needed medication-supported substance abuse recovery support such as naltrexone.
Is virtual treatment working? Just ask the leaders in the telehealth revolution.
According to Workit Health, 84% of Workit members stay in the program longer than 30 days, which beats the industry average for traditional treatment of 33% by a wide margin. 41% of Workit members stay in treatment for over a year.
The primary blockage to this type of treatment is cautious legal requirements that check in on substance abuse recovery patients in person and often require them to travel many miles to their nearest treatment center for check-ins and therapy sessions. Workit Health worked with the organizations changing those requirements for the purpose of treating individuals during the COVID-19 pandemic, and since then have expanded their licensed clinical practitioners to 10 states: Alaska, California, Florida, Michigan, Minnesota, New Jersey, Ohio, Oregon, Washington and Texas. Workit's clinical and counseling programs are covered by insurance for over 93 million people.
This new investment will allow Workit to expand into new regions this year and next, with plans to be national by 2023. If their expansion through the U.S. so far this year is any indicator, they're headed not only for great growth but to be pioneers in the substance abuse treatment space. Virtual treatment allows for more accessibility, affordability, privacy, and convenience than many expensive traditional programs. It might not suit every situation, but it reaches the millions of people who fall through the cracks with an "either-or" choice for traditional rehab or no treatment at all.
Nicole Shimer, Vice President at investment partner Insight Partners, the leading investor in this Series C, noted that Workit Health is "leading the revolution to modernize addiction care."
"We're looking forward to supporting Workit's long term vision to help more people across the United States break free of drug and alcohol addiction," Shimer said.


Workit Health is a rapidly growing Ann Arbor startup and looking for talented, mission-driven people to join their team. If you're interested in joining a high-growth company that's making recovery more accessible, check out their open jobs.