Customer Success Operations Specialist (Gainsight)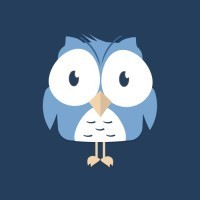 data.world
Customer Service, Sales & Business Development, Operations
Austin, TX, USA
Posted on Wednesday, November 8, 2023
We're looking for a Customer Success Operations Specialist to join our Customer Success team. You will leverage your affinity for technology, data, and process to support our CS organization by managing the system (Gainsight) they utilize, and designing, documenting, and enabling the processes used. While reporting into the VP of Customer Success, you'll also be a strategic partner to our wider Customer Experience organization, providing expertise in system integrations and data analysis to the teams (Support, OnBoarding, and Education and Training).
You have knowledge of the benefits, limitations, and configuration of Gainsight, and are responsible for supporting the related business processes. You have worked with a team of stakeholders, implementing solutions to better the company and the system. You are a solution-driven team member always focused on delivering consistent value to your users. While you have a pragmatic approach toward building solutions, you are eager to learn new ways of doing things, new technologies and new approaches. The mission of the CS Ops Specialist and the broader team is to enable employees across the organization to operate more efficiently, have the data they need to make informed decisions, and spend their time in the most valuable ways for their roles.
At data.world, you will:
Design and launch processes, workflows, and automations that drive internal efficiencies, level-up the effectiveness of our Success team, and deliver greater value to our customers.
Drive repeatable outcomes with our customer facing teams, enabling them to more efficiently manage their customers
Perform day-to-day administration, configuration and troubleshooting of our Gainsight environment
Provide technical and functional support to users of Gainsight and related applications
Support customer success team in presenting solutions to meet stakeholder requirements
Design/improve Gainsight Dashboards and Reports to meet end-user requirement
Create Gainsight flows to automate business processes and improve data quality within the Gainsight environment
Collaborate with team on providing everyday end-user support (via Slack and development of internal support tool)
Manage the intake of requirements for changes to the platform, contributes to focus group sessions and governance forums, validates requirements with managers and end users
Log and track identified system problems through resolution
Work in an agile and dynamic environment to facilitate timely responses to changing project requirements.
Perform, upgrade and complete system maintenance
Facilitate systems integration, in collaboration with our data engineering and sales operations teams, between key data systems for usage reporting and key information syncing, such as Salesforce and JIRA
Support internal and customer success enablement activities
We'd love to see:
4+ years of Customer Success Operations experience in a high growth SaaS start-up
2+ years Gainsight Experience (Level 1 Certification Required, Level 2+ preferred)
System Expertise: JIRA, Salesforce, Slack/Mac/Gmail
Background in customer-facing roles in B2B
Strong written and verbal communication skills
Data expertise: Querying and scoping (SQL, Gainsight), analysis (Tableau, Excel / gSheets), summarizing (pivot tables, charts, slides, written explanation), reporting (dashboards, repositories)
Experience in building custom reports and thinking analytically about what needs to be measured
Familiarity with reviewing and understanding data used to build dashboards and reports
An understanding of how to analyze and improve customer health scores
Build and maintain strong relationships with partners in Technology and Customer Success
Experience working across time zones, with audiences at all levels, including executive audiences
Big pluses include:

Experience working in the data and analytics industry
The person who will love this job is:
An inquisitive problem solver – you take the time to dig deep to identify the problems below the surface
An expert operator – you love building systems that ensure things run efficiently
A meticulous organizer – you have a natural ability to craft order from chaos and a determination to get the details right
A collaborative partner – you know that working cross-functionally is the best way to get the job done and you're comfortable stating your case for positive change
A true facilitator - you love helping others be great at their work
A self- starter (and finisher) - if you see an opportunity to improve a system, you take responsibility for that improvement and make it happen
Perks and benefits:
Competitive compensation with generous bonus program
Fully paid health, vision, and dental insurance premiums for your entire family
Company-paid life insurance, short and long-term disability insurance, and legal coverage
Remote-forward, super flexible, casual, and enjoyable environment with open PTO
Charitable donation matching and community philanthropy opportunities
Wellness programs catered to individual needs
Quarterly headquarters events - all employees welcome
An awesome group of smart and determined coworkers, including a tight-knit team of startup veterans with integrity, passion, and senses of humor
Your own Sparkletar owl character - have you seen them yet?
If you have the exceptional combination of skills and qualities that we are looking for, then we're excited to meet you!

Note: We encourage people from underrepresented groups to apply. data.world is an Affirmative Action and Equal Opportunity Employer. All qualified applicants will receive consideration for employment without regard to race, color, religion, sex, sexual orientation, gender identity, national origin, disability, or status as a protected veteran.

We are the world's largest collaborative data community and we very much believe that our people need to represent the very diverse nature of the community we are serving and customer base we are winning. We believe that diversity leads to the most creative discussions, ideas, and outcomes.
Drug-Free Workplace
data.world is committed to providing a safe, healthy, and productive work environment. Consistent with this commitment, it is the intent of the Company to maintain a drug-free workplace.