Senior Technical Product Manager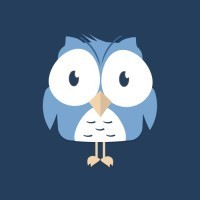 data.world
IT, Product
Austin, TX, USA
Posted on Wednesday, November 8, 2023
As a Senior Technical Product Manager at data.world, you will shape the future of our AI and data management solutions. We are looking for a hands-on, results-oriented individual with the technical expertise and strategic vision to drive the development of our next-generation SaaS enterprise software product. This role reports to the VP of Product Management and will involve working closely with cross-functional teams including Engineering, Design/UX, Sales and Marketing to ensure the successful ideation, development, launch, and growth of our product.
At data.world, you will:
Contribute heavily to product management activities, translating our company vision into an actionable product design and functional strategy for our AI and data management solutions.
Define and manage the product roadmap for your area, working with engineering and design to plan, prioritize and coordinate the fast-paced and iterative execution of new features and enhancements.
Partner with our Sales, Marketing and Customer Success teams to understand our customer's needs, pain points, and use cases in-depth, and use this knowledge to guide product development decisions.
Serve as the internal subject matter expert for our AI and data management solution, staying abreast of industry trends, competitive landscape and emerging technologies.
Work closely with engineering to define, monitor and improve key product performance metrics, and drive a data-driven approach to product development and prioritization.
Contribute to Pricing, Go-to-market and other related programs in alignment with the company vision.
Effectively communicate product functionality and benefits to a range of internal and external stakeholders, from engineering teams to executives to customers and industry analysts.
We'd love to see:
7+ years in product management roles in SaaS enterprise software companies, with proven success guiding significant product growth.
Hands-on technical expertise in AI and data management; you can speak the language of our engineers and customers alike, and you love diving into the technical details when needed.
Strong data-driven approach and comfort with quantitative and qualitative analysis; you can define key metrics, dig into the data, identify insights and trends, and use this to inform decision-making.
Experience with direct customer interactions, market research, competitive analysis and user research to understand customer needs and translate these into product requirements.
Impressive capability to lead and influence within a cross-functional team environment.
Outstanding written, verbal, and visual communication skills, with the ability to effectively convey complex technical concepts to diverse audiences.
Big pluses include:
Prior experience in product management for AI, data management or data science products.
Prior experience in delivering products designed for a technical audience.
Familiarity with the Empowered Product Team model.
Successful track record in a fast-paced, entrepreneurial, and high growth environment.
MBA or an advanced technical degree.
Perks and benefits:
Competitive compensation with a generous bonus program.
Fully paid health, vision, and dental insurance premiums for your entire family.
Company-paid life insurance, short and long-term disability insurance, and legal coverage.
Remote-forward, super flexible, casual environment with open PTO.
Charitable donation matching and community philanthropy opportunities.
Quarterly headquarters events - all employees welcome.
An awesome group of smart coworkers, including a tight-knit team of startup veterans with integrity, passion, and a good sense of humor.
Your own Sparkletar owl character - have you seen them yet?
If you have the exceptional combination of skills and qualities that we are looking for, then we're excited to meet you!
Note: We encourage people from underrepresented groups to apply. data.world is an Affirmative Action and Equal Opportunity Employer. All qualified applicants will receive consideration for employment without regard to race, color, religion, sex, sexual orientation, gender identity, national origin, disability, or status as a protected veteran.
We are the world's largest collaborative data community, and we firmly believe that our people need to represent the very diverse nature of the community we are serving and the customer base we are winning. We believe that diversity leads to the most creative discussions, ideas, and outcomes.
Drug-Free Workplace
data.world is committed to providing a safe, healthy, and productive work environment. Consistent with this commitment, it is the intent of the Company to maintain a drug-free workplace.