CHAPTER 1
Moving to the Midwest: Why People are Migrating
There's a reason they call it the Heartland.
The Midwest is known for its friendly folks, low cost of living, and laid-back lifestyle. That's why those of us who already call the Heartland home aren't surprised to know that tech workers are leaving the coasts and moving to the Midwest.
And the Heartland has so much more to offer than just jobs. Midwestern cities are growing, and so are their amenities—from thriving entertainment scenes to nationally recognized food and drink, plus outdoor recreation no giant metropolis can offer. As younger people move in and make room for the vibrant lifestyles they want, one thing is clear: The Midwest is next. We know it. A lot of tech workers know it. And if you don't believe it, you will soon.


Not Just Flyover Country
Despite its reputation for being "flyover" country, the Midwest has as much, if not more, to offer than the major cities on the East and West Coasts.
The Midwest is home to 7 of the top 10 most affordable states, 45% of Fortune 500 companies, 19% of all U.S. patents, and 60% of all U.S. manufacturing. On top of that, 25% of all U.S. computer science graduates get their degrees in the U.S., and 19% of the entire U.S. GDP comes from the Midwest.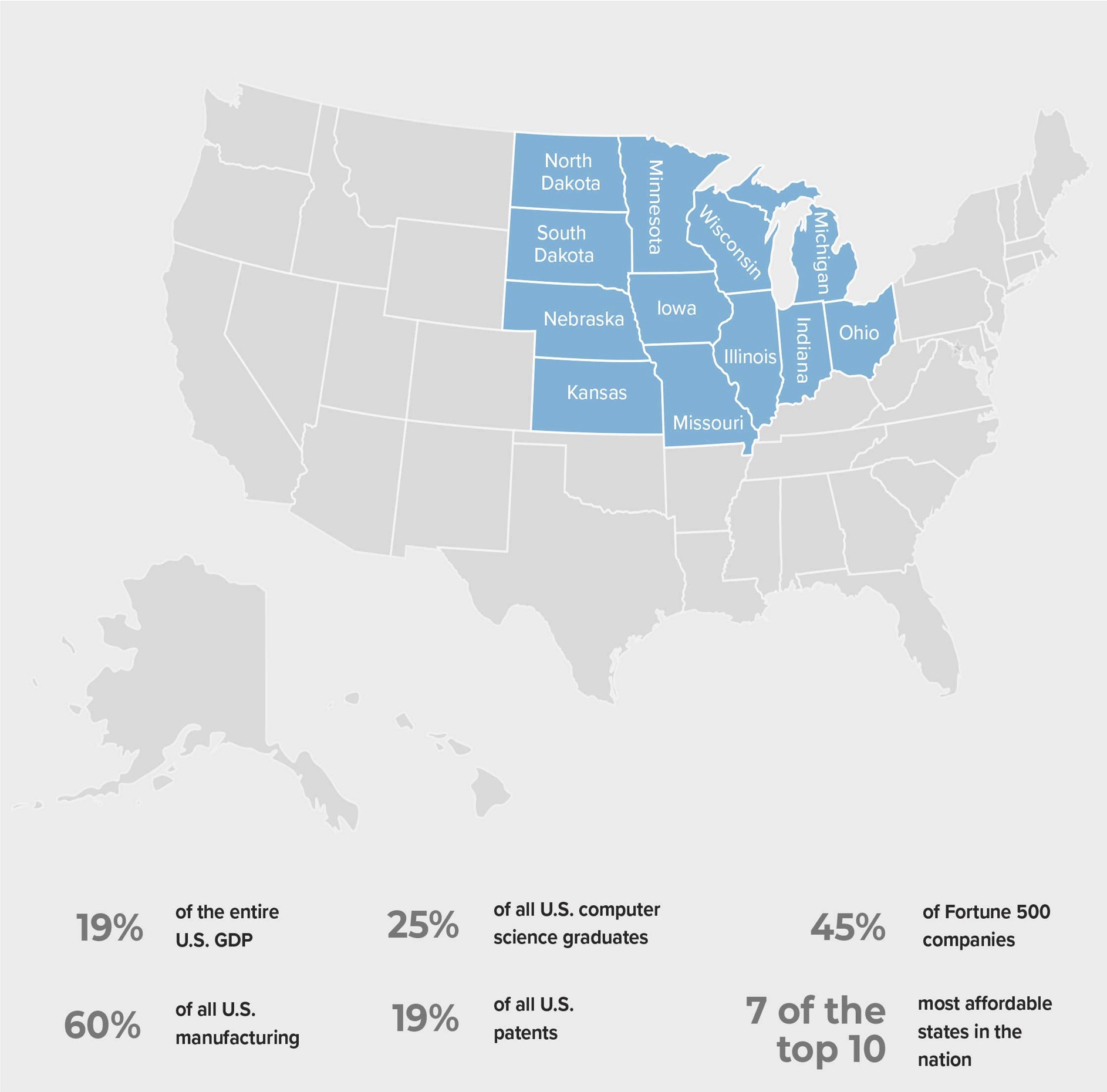 Source: The Hustle, Insider

Why We Call It the Heartland, Or Why You'll Love Living in the Midwest
Those who call the Midwest home already know there's more to living here than any statistics can capture. Here are some of the things people love about moving to the Midwest.


1. People in the Midwest are really, really nice.
In fact, a 2013 study by the University of Cambridge assessed the personality traits of more than 1.5 million people and found that those who were from Midwestern states had "moderately high levels of extraversion, agreeableness, and conscientiousness." Don't be surprised when your Midwestern neighbor shows up with a casserole to share, that's all we're saying.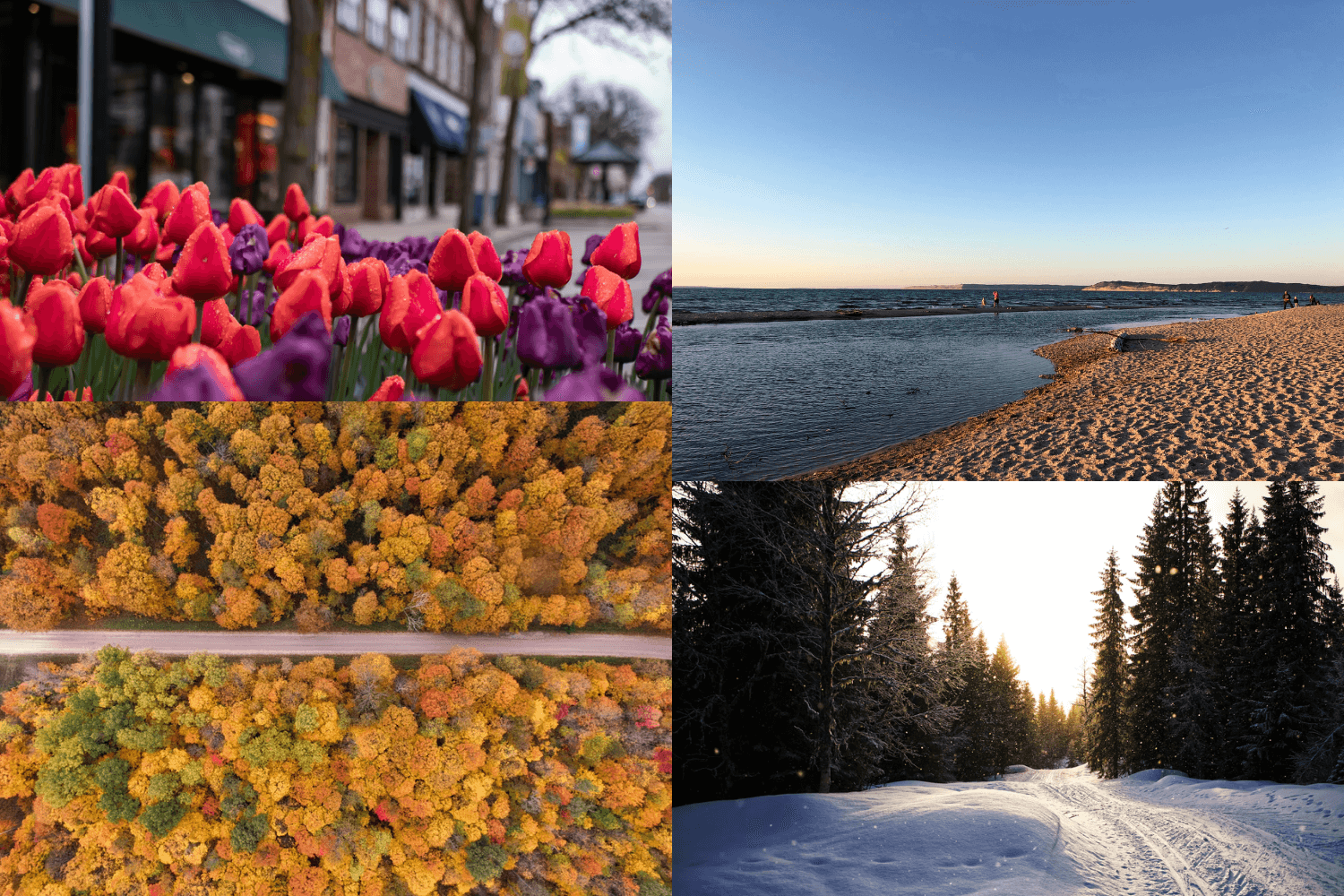 2. The Midwest truly gets the best of all four seasons.
Sure, that means surviving sweltering summers and frigid winters. But it also means breaking the winter cold with a mild spring filled with blooming wildflowers, and saying goodbye to summer with a fall season filled with colored foliage that will take your breath away.


3. Entertainment is varied and high quality.
For example, Detroit's theater district is the second largest in the world, second only to New York. And before a lot of hit plays have their Broadway premieres, they might have a first run at Chicago's Palace Theater.


4. Less Stress.
As Crowd Companies founder Jeremiah Owyang wrote, "Both Silicon Valley and the Midwest share the same ethic of hard work." What Midwesterners do have less of, however, is stress. A WalletHub study ranked states by their stress levels, and four of the bottom five (North Dakota, South Dakota, Iowa, and Minnesota) were in the Midwest. Work-life balance? People in the Heartland clearly have that down.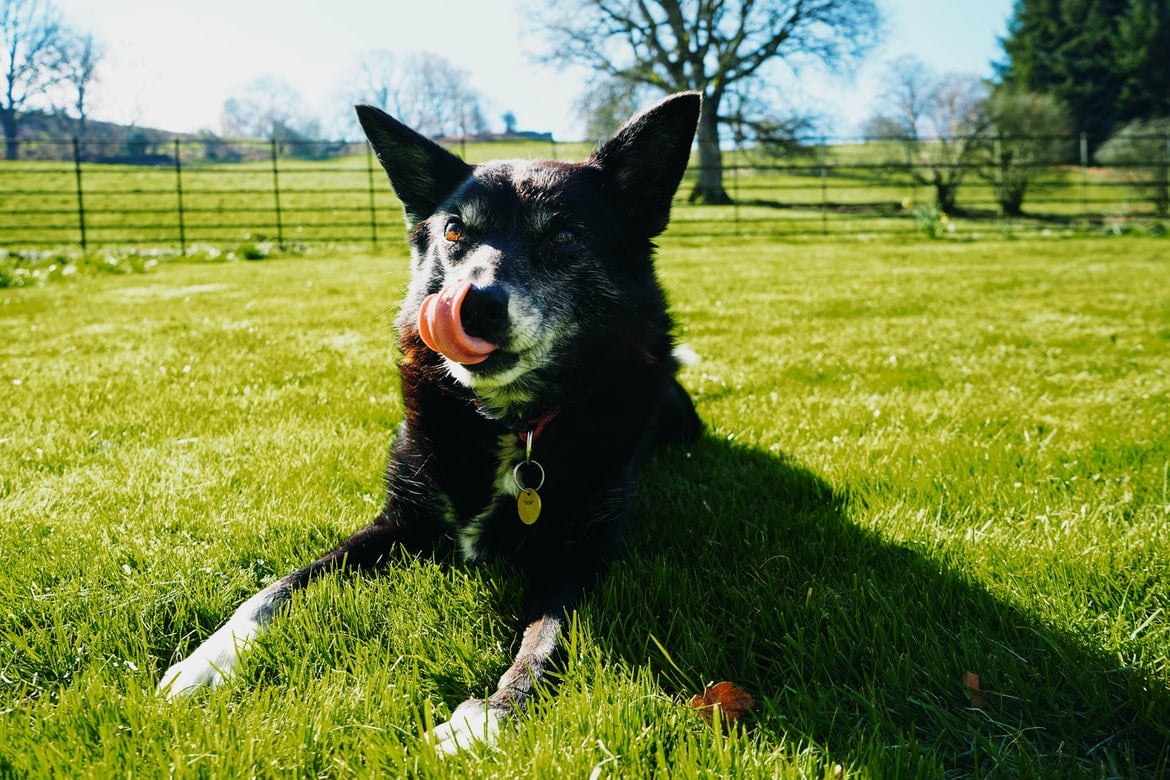 5. We've got some breathing room here.
The Midwest is home to four of the least densely populated states in the nation (North Dakota, South Dakota, Nebraska, and Kansas). While an acre of land in San Francisco comes with a staggering average value of $3.2 million, in Midwestern metropolises, an acre can be had for just tens of thousands.


6. Affordability makes the Midwest standard of living really high.
When it comes to affordability, the East and West Coasts have nothing on the Midwest. According to the US News, seven of the nation's top 10 most affordable states—Ohio, Indiana, Iowa, Michigan, Nebraska, Kansas, and Missouri—are in the Midwest. As millennials and Gen Z are entering the housing market in greater and greater numbers, they're drawn to cities and states where their dollars go further, and the Midwest provides (but more on that later)...
Your dream job in tech is closer than you think.
Find a startup job in your Midwest community