Ann Arbor and Detroit are growing startup hubs with a record number of new businesses being founded here and hundreds of open startup and tech jobs. And one of the reasons why these communities are on the rise as top places to live and work is because they're full of fun things to do and cool places to hang out.

We've been collecting some favorite hangout spots from our Purpose Jobs community along the Road Trip with Purpose, and here are some ideas for the best places in Ann Arbor and best places in Detroit to hang out — from restaurants to cafes, parks to markets.


Best Ann Arbor & Detroit Parks & Outdoor Hangout Spaces
1. Detroit Riverfront
You just can't beat the Detroit Riverfront for the best outdoor space in Detroit. It's three miles long, full of green space and pavilions for relaxing, and has the best views in the city of both downtown and Windsor across the Detroit River. Don't miss the Dequindre Cut, a below-grade greenway with great walking and biking paths that's part of the Riverfront.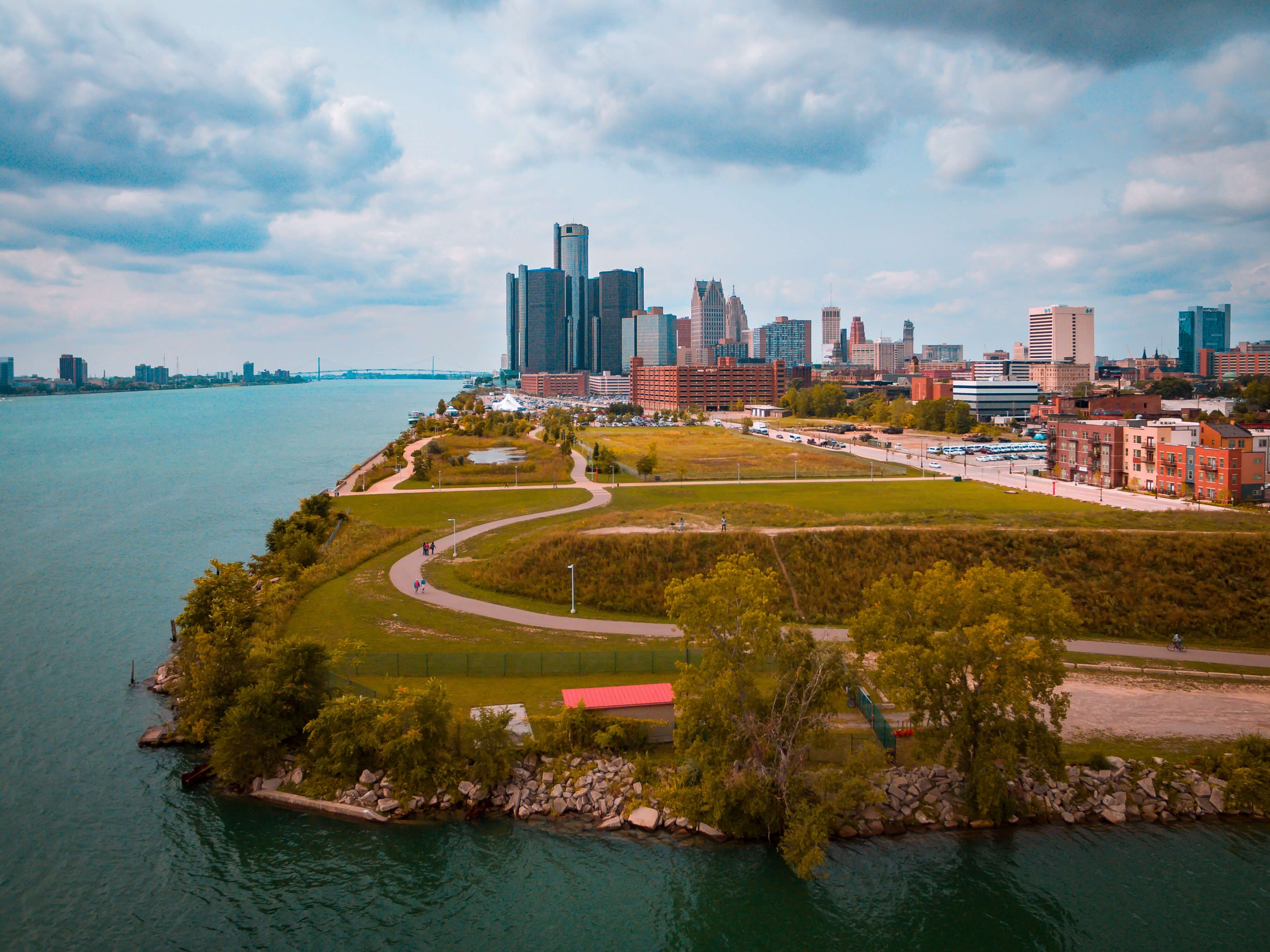 2. Frog Island
Ypsilanti has a hidden gem in its downtown park by the River, Frog Island. Frog Island has an amphitheater, ample outdoor space for relaxing, a bike trail, soccer field, and a dedicated walking track. Plus they host great events here that bring the community together.


3. Gallup Park
Ann Arbor is known for its generous park system, but one of the standouts has to be Gallup Park on the Huron River in east Ann Arbor, which combines a canoe and kayak rental (and paddleboats!), a children's playground, and walking trails. Gallup is 69 acres and Ann Arbor's most popular park. Also, did you know that you can rent a canoe from any of Ann Arbor's liveries, drop it off at another livery down the river, and catch a shuttle back to where you started?


4. Leslie Nature Center
Leslie Nature Center is a great hangout spot because it was dedicated to the city of Ann Arbor as parkland by its original owner University of Michigan professor Dr. Eugene Leslie on the condition that the rural property where his family had lived and run a farm not be developed but be left in its natural condition. The Leslie Nature Center endures as a popular spot for summer activities, kids' field trips, and also a relaxing spot for families and couples to hike on a summer's day. Leslie is comprised of broad fields, community gardens, a nature center with raptor rescue you can visit outdoors, and Black Pond Woods.


5. A2 Skate Park & Vet's Pool
Ann Arbor entrepreneur Dug Song's contribution to the hangout scene in Ann Arbor was to support the creation of a skate park for city youth. That was installed at Vet's Park, a sprawling outdoor and indoor park facility on Ann Arbor's west side, which includes baseball diamonds, the skate park, open picnic areas, basketball and tennis courts, an outdoor public pool, and indoor skating rink. The pool and ice rink are paid access, but all other park facilities are free.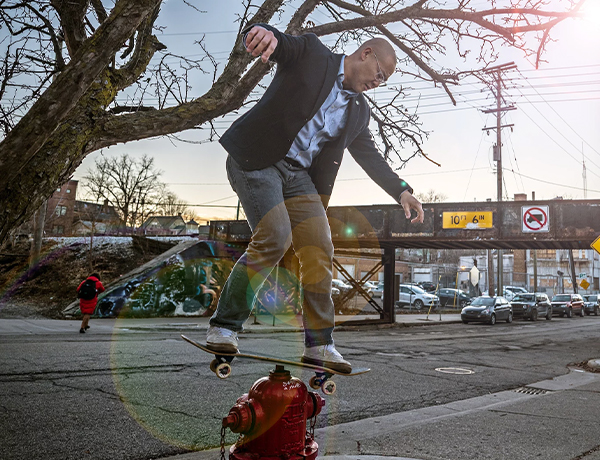 Dug loves skateboarding
6. Matthaei Botanical Gardens
Matthaei Botanical Gardens is the kind of place that keeps your spirits up during long Michigan winters. The botanical gardens are both indoors in a large greenhouse of tropical and desert plants on two stories of carefully groomed growing space, and outdoors with flower gardens and hiking trails.


7. The Arb Peony Garden
Want to see Shakespeare in the Arb, or visit a historic peony garden? Ann Arbor's hospital system near the Huron River is placed next door to a hidden gem: Nichol's Arboretum. Extensive biking and walking trails wind along the river from downtown all the way to Gallup Park. It's one of the best places in Ann Arbor to find some nature in the city.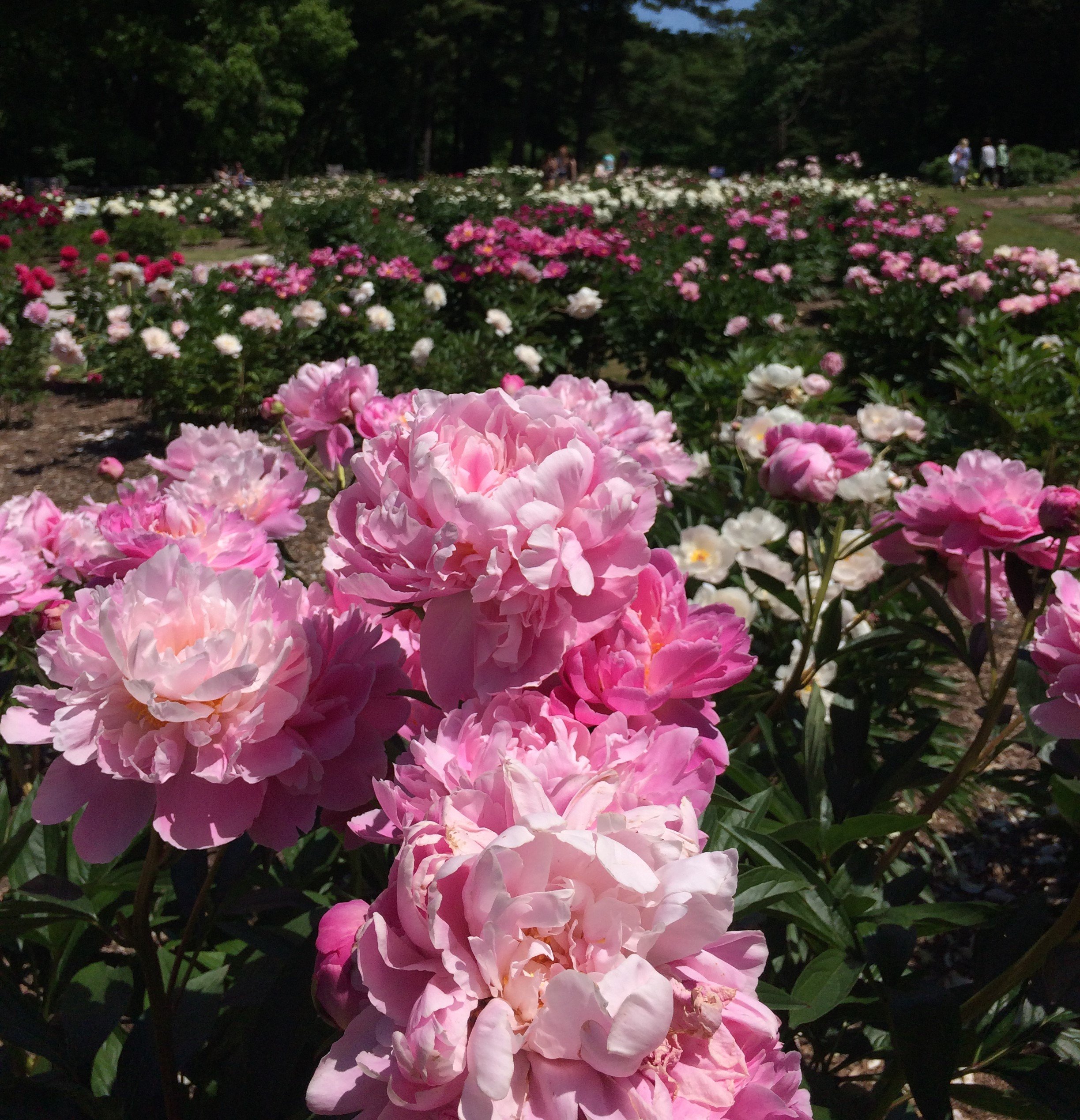 The Peony Garden in the Arb
Best Restaurants in Ann Arbor & Detroit
1. Takoi Detroit
Talk about a restaurant with a Detroit kind of a story. Takoi makes great Thai food and is a great social spot. They started as a food truck in Ann Arbor, ended up with a permanent address in Detroit, won a bunch of awards, and then had to rebuild after arson in 2017. They kept trucking and are back at it, just like the great city of Detroit.


2. Bucharest Grill
Bucharest Grill was voted by our community members to have the best casual yummies in Detroit. They make shawarmas (shut up and take my money), salads, and falafel. Yeah. Enough said.


3. YumVillage
What Detroit could use more of? Fried plantains from YumVillage. YumVillage is all around a great idea. Afro-Caribbean food, chef-prepared, and catered or delivered at any price you can afford to make food accessible to the community. YumVillage founder Godwin Ihentuge also won a prize in the 2020 Detroit Demo Day.


4. American vs. Lafayette Coney
Need a coney in Detroit? Of course you do. American Coney has been a local favorite since 1917. Or should you try Lafayette Coney? While many Detroiters are fiercely loyal to their coney of choice, we're pretty sure you won't regret either option.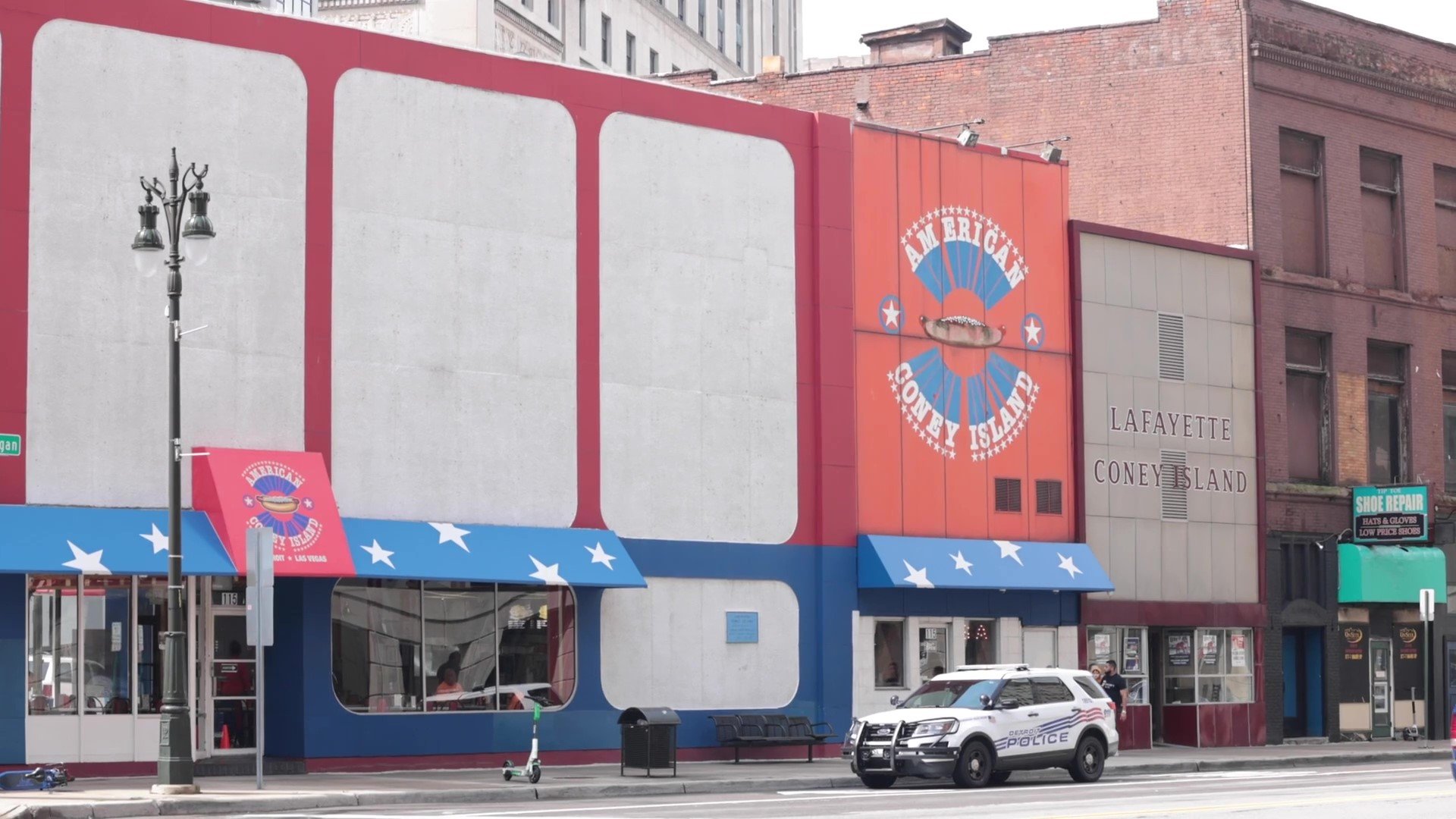 Photo Courtesy Carbon Stories
5. Selden Standard
Selden Standard is a great bar favorite among our community, for their food and their casual friendly atmosphere. They were named Restaurant of the Year by the Detroit Free Press in 2015.


6. Sidetracks
Sidetracks bar and grill in Ypsilanti's historic Depottown has been serving up great beer, hot pretzels, and yummy sandwiches for as long as we can remember. Plus, Ypsi has that authentic, slightly slower than Ann Arbor vibe, which makes Sidetracks the perfect place to kick back with friends.


7. Karl's
Karl's Detroit is run out of The Siren hotel and serves up American cuisine. A favorite among our community for a cool place to chill with fun diner vibes — and great food. They're open for every meal and until midnight.


8. Northside Grill
Ann Arbor is famous for its high quality restaurants with diverse cuisine, but a local fave for low-key hangouts is the ancient and still completely relevant Northside Grill on the north side of Ann Arbor by the Broadway Bridge. Try the grilled ham and cheese on french toast. I mean, c'mon.


9. Cafe Zola
Zola's is a more upscale brunch option, but still a great place to meet friends or professional colleagues in downtown Ann Arbor for an early meal. They have sweet and savory crepes, smoked salmon bagels, and an amazing selection of teas and coffees.


10. Washtenaw Dairy
Not necessarily a restaurant but definitely a staple, Washtenaw Dairy has been serving the old west side Ann Arbor neighborhoods with insanely large ice cream cones since World War II, and we hope they keep at it. It's a hole in the wall shop with indoor and outdoor seating. They also make the most incredible fresh donuts in house that will make you an office favorite if you bring a box to your next meeting.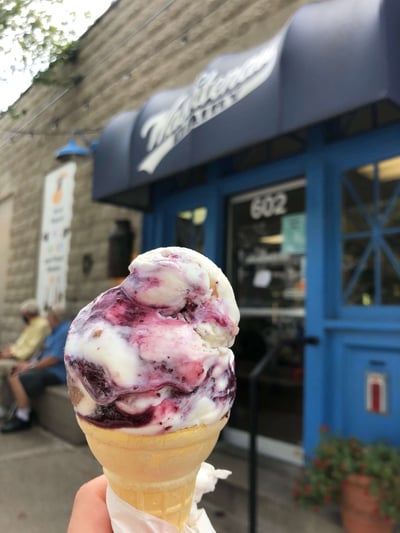 11. Chela's Restaurant & Taqueria
This may not be the age of hanging out for long periods at restaurants, but one of our favorite places in Ann Arbor to grab a casual bite to eat and hang out is Chela's, on Liberty in West Ann Arbor or downtown on North Fifth Ave. The downtown location has outdoor seating, and both places are a friendly casual place to eat some of the best burritos or tortas.


12. Tomukun
Tomukun is the best noodle bar around Ann Arbor. Plus, they're combined with a Korean BBQ joint next door that is somehow even better. Authentic ramen and friends, or a cozy meal around a barbecue where you roast your own meats and veggies to share. For restaurant hangouts, Tomukun is hard to beat.


13. Zingerman's Deli
The OG of Ann Arbor hangouts, Zingerman's Deli in Kerrytown serves sky-high deli sandwiches that are out of this world, plus all kinds of other breads, pickles, aged cheeses, coffee, and now even gelato. We love Zingerman's Deli these days because they have indoor and outdoor seating, and two locations next door to each other for plenty of cozy hideaway seating (try upstairs in the next door location above the coffee bar and gelato). A campus favorite since the Seventies.


14. Raven Lounge & Restaurant
The Raven is a blues club in Detroit, in fact the oldest in Michigan. It's also a popular place for professionals to hang out, and by all accounts has friendly staff, great music, and really tasty eats like the gooey mac and cheese.
Best Detroit & Ann Arbor Markets & Cafes
1. Ashe Supply Co. Coffee
Ashe in downtown Detroit will make you Turkish coffee, if you ask nicely. Founded by childhood friends, this coffee joint serves up a great brew, and is a nice place to hang out.


2. Ann Arbor Farmers Market
The Ann Arbor Farmers Market is now not only a great place to find locally grown produce and flowers, but has food trucks. Can you say pork buns?


3. Eastern Market
Eastern Market is an entire district of farmers markets, restaurants, and amazing art and culture in the heart of Detroit. It's a can't miss destination if you love wandering and hanging out anywhere in a maze of amazing places.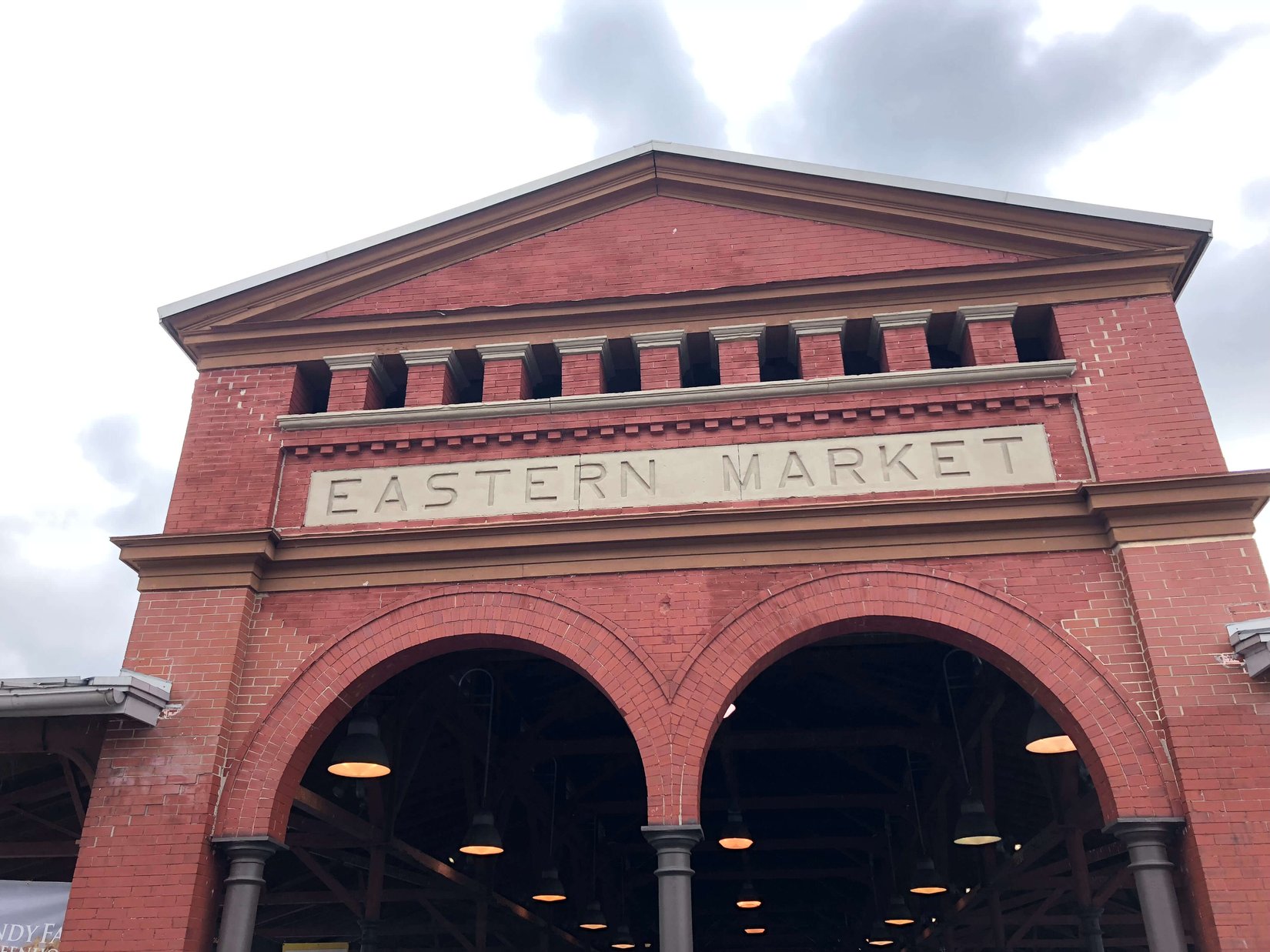 4. Motor City Java House
Motor City Java House anchors the redevelopment happening in northwest Detroit. You can get involved in their community projects or hang out for a great cup of joe.


5. Great Lakes Coffee
Great Lakes Coffee was voted the best place for coffee and community in Detroit by Purpose community members. They have several locations including Royal Oak and Midtown. The coffee is farmer direct and locally roasted.


6. Shinola
The basement at the Shinola retail store in Ann Arbor has a cafe that is a great place to get away so you can focus. Can you imagine a better scent than leather goods mixed with fresh coffee?


7. RoosRoast
A hole in the wall coffee shop in downtown Ann Arbor with Portland flavor, RoosRoast is some of the best coffee in Ann Arbor (Lobster Butter Love is a fave, or try the Rich French Neighbor or Badass Women Blend) and one of the most popular places for tech talent to hang out in the morning. Or all day long. It's so hopping here, there isn't much seating. This is a grab and go place you will be sure to run into a friend, but you can get work done if you have noise-cancelling headphones.
Best Detroit & Ann Arbor Bookstores, Contemplative Spaces, & Museums
1. Literati Bookstore
Saviors of the curated local book scene after Borders' demise, Literati is a fabulous bookstore in downtown Ann Arbor catering to the literary or SF/F reader, or the more politically or ecologically minded. Of if you're feeling more like a writer, you can head to the basement an leave a message on the community typewriter.


2. John K. King Used & Rare Books
John King Books is a staple for any bibliophile in Detroit, boasting one million books in stock. The main location in Downtown Detroit features four massive flours of used and rare books. Yes, you'll need a map. Everything from fiction to history, sci-fi to religion, John King's has it all.


3. Zen Buddhist Temple
The Zen Buddhist Temple of Ann Arbor hosts daily meditation sessions, and Sunday public services at 10 am and 4 pm for those wanting to practice Buddhist meditation with others. The Zen temple is a peaceful place with a sense of community, and a great hangout for those wanting a super mindful weekend with friends.


4. Natural History Museum
The University of Michigan Museum of Natural History has just moved to a newly built facility on campus in Ann Arbor, which is far larger though maybe less quaint than being housed in a building so old it had mail chutes. The new museum of natural history houses a new planetarium, and has all kinds of nooks and crannies for a quiet get-together or study session.


5. DIA
We left one of the best places in Detroit for last. Detroit's iconic Detroit Institute of Arts or DIA, has been a staple of the Detroit culture scene for decades. Wander through exhibits from Van Gogh to American car design, and meet friends for an unforgettable day of Detroit's historic culture.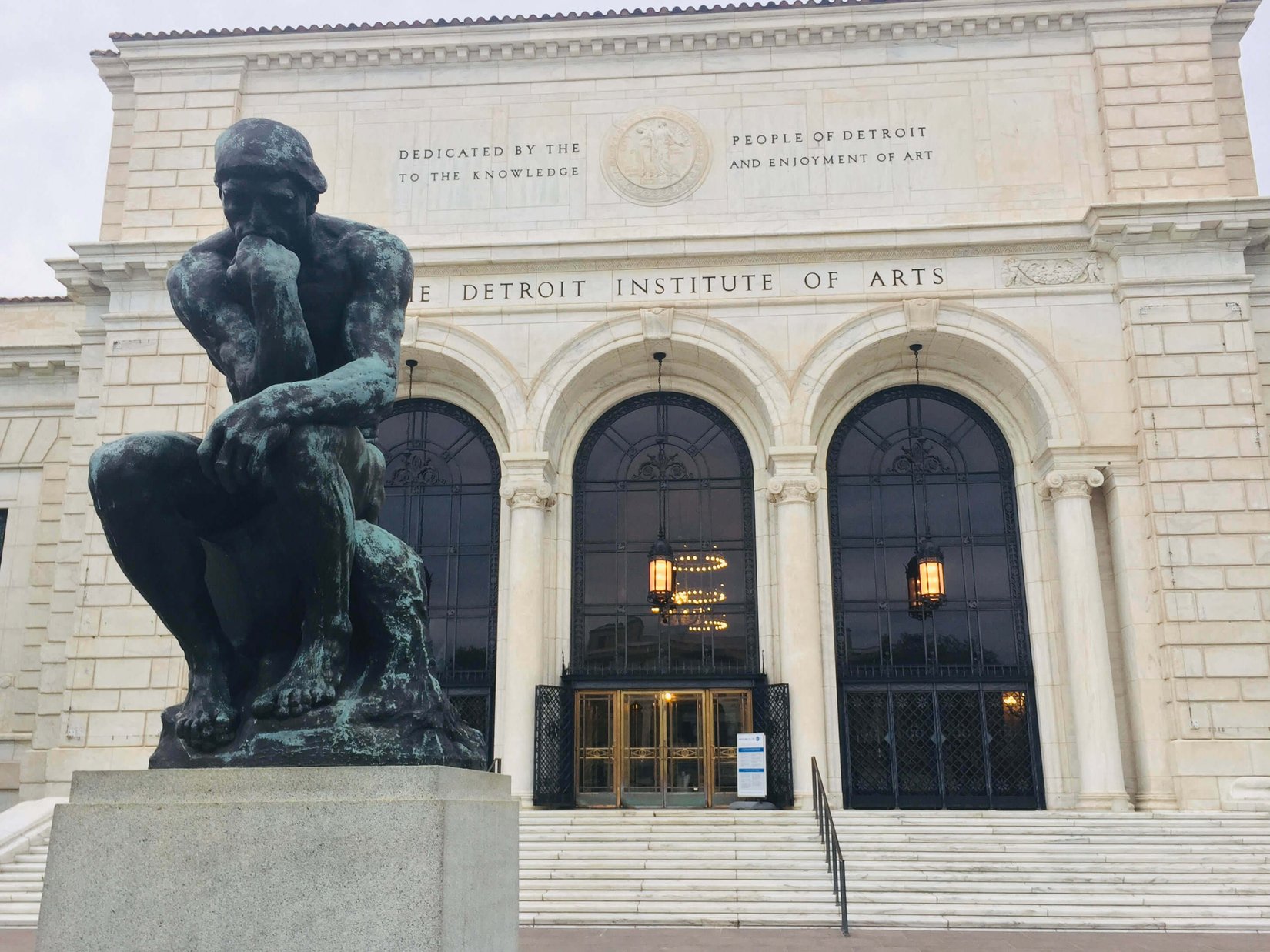 There are so many more places you'll find exploring Detroit and Ann Arbor, but we hope this gives you a few ideas to get started. If you're looking for more ways to get to know the best of Ann Arbor and Detroit — and its people — join the new Purpose Community on Slack.
Looking to join the tech scene? explore startup jobs in Ann Arbor and Detroit 👇