Americans are leaving their jobs in record numbers to search for something better. So when it comes to the best places to work in 2022, what does that look like?
While competitive salary and benefits are always important for attracting and retaining talent, in 2022 it's all about work/life balance, wellness, flexible work culture, and growth.
So we rounded up the 100 best companies to work at in 2022 based on work/life balance, well-being benefits, culture, and growth opportunities.
Many are hiring remotely and looking for top candidates to be a part of their team. Check out the top workplaces for mid-sized startups (between 100 and 1,000 employees).


Best Places to Work: Mid-Sized Startups
1. Aware
Columbus-based Aware is an AI-based risk mitigation solution for digital collaboration tools. They work with enterprise companies to analyze messages sent over Slack, Microsoft Teams, Yammer, and Workplace from Facebook. Last year they raised $60 million in Series C funding and have a great culture to match. The team at Aware understands that workers can be most productive when put in charge of their own work schedule and office location, and they have a collaborative culture that fully embraces ownership in this way.
2. Strata Oncology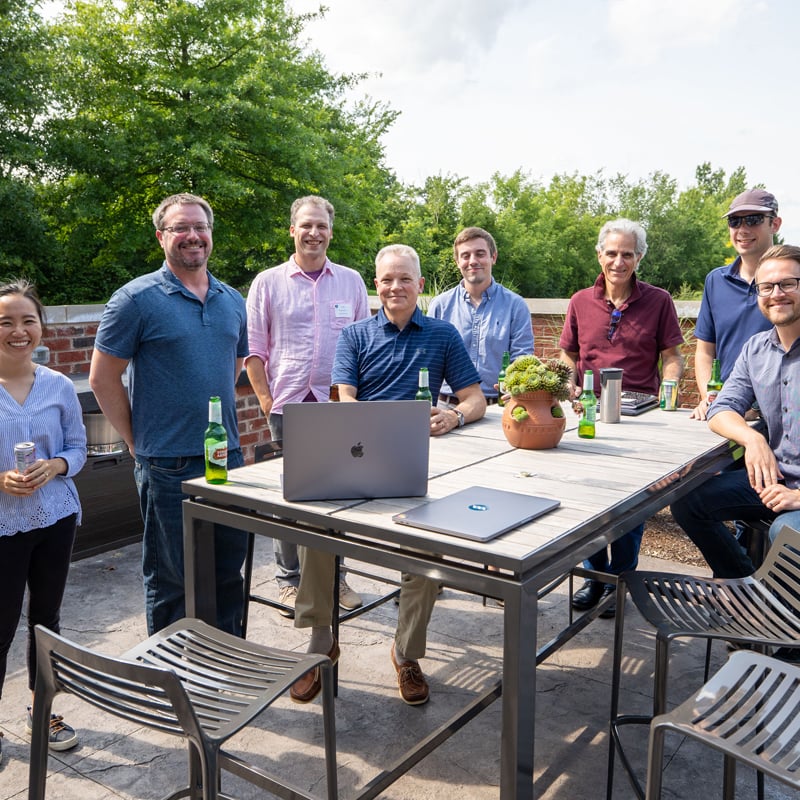 Strata Oncology is a healthtech startup out of Ann Arbor. On top of being mission driven (to identify and deliver optimal treatments for patients with cancer), Strata offers some great benefits: paid parental leave, flexible work schedules, a fun office environment, and great work/life balance. Might be why they have really high team member retention! If you'd like to make a difference in the lives of cancer patients, now is a great time to check out Strata Oncology's job openings as they grow.
3. Workit Health
WorkitHealth was founded to create online options for addiction recovery treatment. Based in Ann Arbor, this startup is one of the fastest growing healthtech companies in the area — the company recently raised $118 million in Series C funding and is quickly expanding their team. Workit Health is dedicated to diversity and inclusion, and also values pair programming methods. They are a top, mission-driven startup and a company with great benefits: physical and mental wellness plans, parental leave, 401k and health insurance.
4. T-CETRA
T-CETRA is a leading financial technology enabler that converts cash payments into secure, auditable, cashless transactions at over 10,000 retail locations in the U.S. and Puerto Rico that primarily serve cash preferred customers. Their payment solutions bridge the digital divide for these underserved communities and are used by Fortune 500 companies within the wireless, online marketplace, subscription-based premium service, transportation, healthcare, charitable, and government sectors, connecting them to the 84.8 million underbanked individuals in the U.S. T-CETRA is a great place to work because of its work/life balance, remote flexibility and mission.
4. Fund That Flip (now Upright)
Based in Cleveland and New York, Fund That Flip provides fast, convenient, affordable capital for experienced real estate investors that buy and flip residential properties. Their culture is transparent, inclusive and employee-centered. They also have some great benefits, making it one of the best places to work: unrestricted vacation policy, paid parental leave, stock options, 401(k), education reimbursement, and more.
6. SkySpecs
SkySpecs is a great company for employee-centric culture, great people and an innovative startup. The Ann Arbor company is known for its innovative technology that allows remote drones to inspect wind turbines for preventive maintenance. SkySpecs founder Danny Ellis told Zippia that "You have to wear many hats if you want to thrive at SkySpecs. Leadership trusts and encourages employees to create their own roles, pursue what intrigues them, and apply unique solutions to complex problems."
7. Beam
Beam Dental is a Columbus startup that links technology with better dental outcomes. They work with employers to create wellness programs, so it figures that they would be a company with great benefits, too. If you'd like to get in on the ground floor with a great Midwest tech company, this is the kind of culture employees describe as "talented," "empathic," and "ego-less."
8. Forge Biologics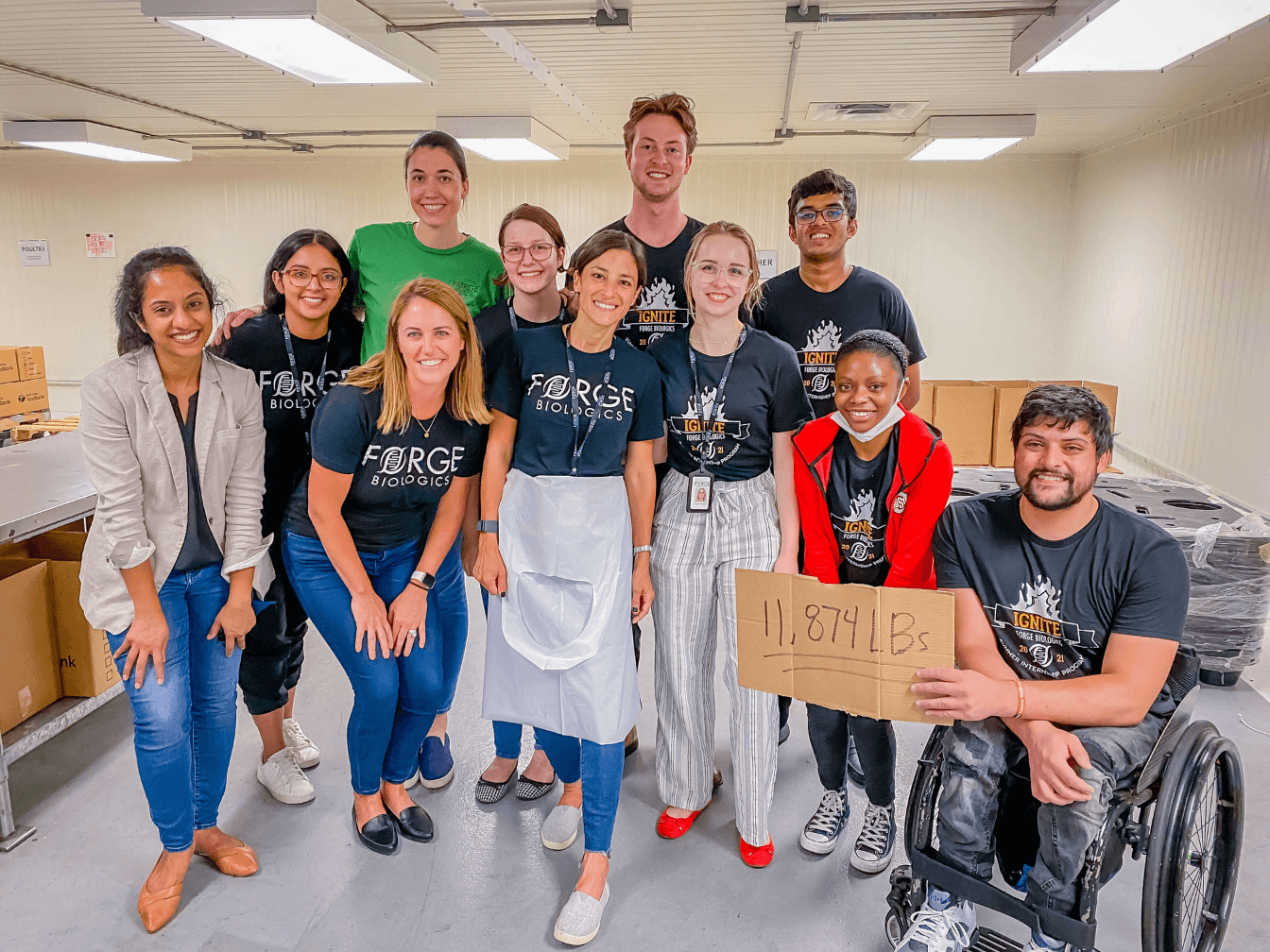 Forge is a Midwest biotech company. They are creating a new model for how medicines are developed to treat genetic diseases. Forge Biologics is currently working on treatments for Krabbe Disease leukodystrophy and other rare but devastating genetic conditions. On top of being a mission-driven startup, Forge is a great place to work: flexibility, great PTO, parental leave, equity and bonuses and more.
9. Path Robotics
Path Robotics is developing state-of-the-art artificial intelligence, machine learning, and computer vision systems to make industrial robots intelligent. Path is on the way to huge growth — this year they raised $156 million and announced they were expanding their Columbus HQ and adding 140 jobs. It's a good thing they're a great place to work! Path offers unlimited PTO, team events, great benefits, and the chance to work at a high-growth, cutting-edge company.
10. Clearcover
A startup based in Chicago and Detroit that hires remotely, Clearcover is changing how we buy car insurance using technology and affordable, efficient pricing. Clearcover invests in DEI programs, is remote friendly, and has a strong emphasis on mental health and community.
11. Summersalt
Summersalt is an apparel brand for women who are going places. They're well-known for their designer swimsuits (made from recycled materials) that come without the designer price tag, and have expanded into other apparel items like sweaters, active wear and more. Led by two top female founders in St. Louis, Summersalt is a brand devoted to celebrating women and the lives they lead. They're one of the best places to work in the Midwest because of their close-knit team, growth and learning opportunities, and commitment to sustainability, inclusivity and diversity. Want to learn more? Head of People & Culture Brooke James shared her story of taking the leap to move back to St. Louis to work at Summersalt.
12. Uptake
Uptake is a Chicago tech company that helps industrial companies digitally transform with open, purpose-built software that delivers outcomes that matter. The company has raised $218 million, and 2021 was yet another year of growth for them. The Uptake team is talented, supportive, and welcoming. They offer competitive salary and benefits, remote work, and a great office space for those who want it. Another bonus is their "Empower Hour," which is time blocked off each day to ensure Uptaker's have time in their day to recharge to do their best work.
13. Balto

Based in St. Louis, Balto is a rising software startup that helps agents and reps have better conversations. Balto's technology gives real-time guidance, coaching and insights into learning opportunities. Since its founding in 2017, Balto has significantly grown and continues to grow by creating a great work experience. Their culture is collaborative, transparent, humble and allows for growth and ownership. With some amazing benefits, Balto is definitely one of the best places to work. Here's just a few:
Development allowance: each quarter every employee gets $1k to spend of developing their skills

Work from home flexibility

Paid parental leave

Dog friendly office

Stock options
14. Vouch
Vouch is an insurtech company based in San Francisco with an office in Chicago. Their platform offers business insurance for high-growth companies. Vouch itself is a high-growth company, having just raised $90 million with a $550 million valuation. On top of competitive pay and insurance, Vouch has some additional great employee benefits and perks: parental leave, unlimited PTO, wellness allowance, technology allowance, and monthly doordash credits.
15. MediaFly
A sales enablement and content management company focused on marketing, technology, and customer experience, Mediafly is one of a new crop of marketing startups leveraging technology. With that new focus comes a new culture of modern benefits. We love the inclusion of an on-site gym, the tuition reimbursement, and offering of a sabbatical, all of which can make a big difference in employees' lives physically and financially.
16. ShipBob
Founded in 2014, ShipBob is a top Chicago startup. Their cloud-based logistics platform offers simple, fast and affordable fulfillment for thousands of brands. The company has raised over $330 million, with $200 million of that coming in this year. ShipBob is one of the best places to work in Midwest tech. Here's why: you'll have the chance to make a significant impact in the growth and success of customers; the team makes time to get to know each other and give back to the community; remote flexibility; generous parental leave and more.
17. Greenlight Guru
Greenlight Guru offers the only quality management software for the medical device industry. They have been featured in the Wall Street Journal, Forbes, and Inc., and are growing quickly. As one of the best places to work, they offer flexible work schedules or unlimited paid time off so employees can make healthy decisions for taking care of their families or mental health.
19. Amount
Fintech startup Amount is on a mission to accelerate digital transformation for financial institutions. Last year they raised $99 million in Series D, bringing their total funding up to $243 million. As a high-growth tech company, Amount offers some wonderful benefits that make it a great place to work: flexible PTO, hybrid and remote work, commuter and transit benefits, free gym membership, and more.
19. OneCause
OneCause is a tech startup powering charitable fundraising. They're based in Indianapolis and are a great place to work. Here's why: amazing benefits like wellness programs, paid parental leave, flexible PTO, and a great company culture that supports professional development, work/life balance and volunteering.
20. HomeX
Headquartered in Chicago, and with team members throughout the US, Canada and UK, HomeX is a first of its kind home services technology platform radically improving the complex home services industry. HomeX is making home maintenance less complicated for homeowners by providing quick, trusted solutions for questions or issues related to heating, cooling, plumbing, electrical systems and appliances. Remote Assist, HomeX's virtual solution, connects homeowners with technicians who can provide expert advice, home walk-throughs, and guidance through the repair process right over a video call. Driven by teamwork, innovation, and problem solving, HomeX is on a mission to be a positive force for good for our customers, partners, and team members alike.
21. Gecko Robotics
Infrastructure integrity is nothing without data. That's the motto of Gecko Robotics out of Pittsburgh, where they are creating the next generation of infrastructure automation tools. The startup is backed by Y Combinator, Mark Cuban, and Drive Capital, among others. If you're interested in robotics and working at a place with great benefits, Gecko Robotics in Pittsburgh is the place to be.
22. Casted
Podcasts are everything nowadays, and Casted is helping enterprise brands get in on the action, too. Their platform helps B2B marketers turn audio content into marketing gold. This Indianapolis startup has a team of talented, genuine people. Leadership is invested in helping their employees grow in their careers and fosters an inclusive culture.
23. Halo Investing
Based in Chicago, Halo Investing is a fintech startup that gives financial advisors a new way to find and manage outcome-based investments. The team believes defined outcome investing is for anyone who wants to create a better financial future. It's all about democratization through technology. The company has offices around the globe and has a culture focused on growth, collaboration and mentorship.
24. Zylo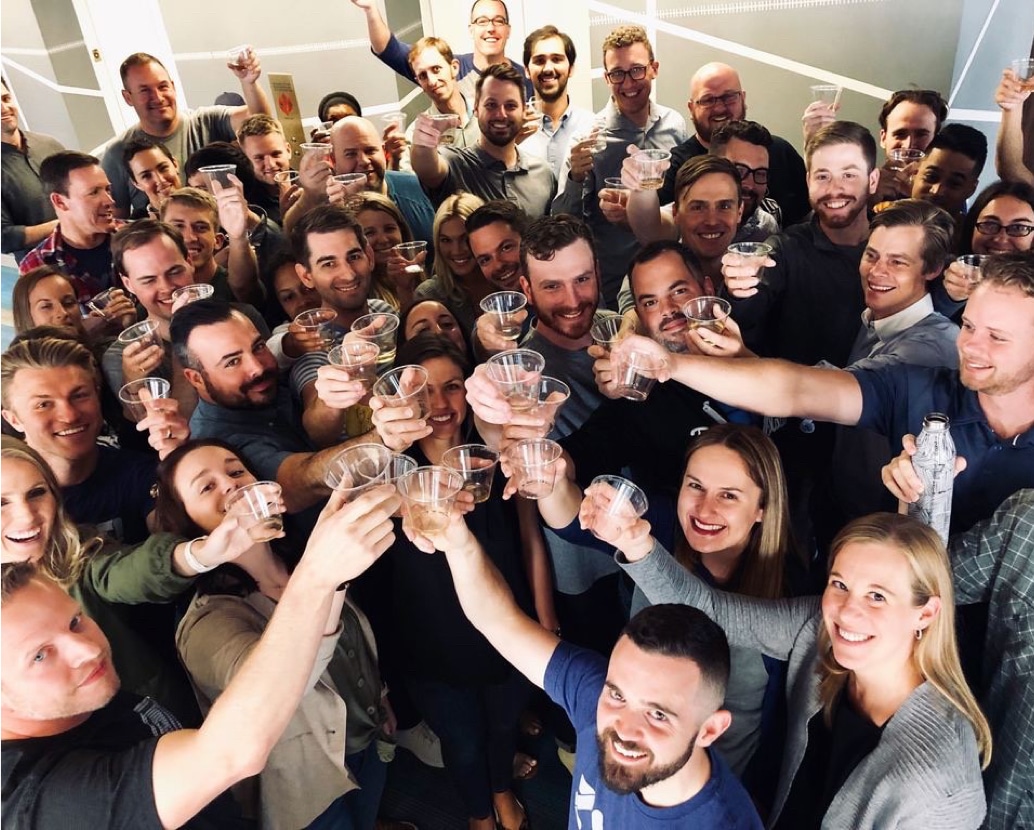 Zylo helps companies manage their SaaS, to rightsize their licensing and more. With over $1 billion in cloud subscriptions under management, they're a leading player in the space. Zylo has some unique benefits and empowers its employees to find their own wellness program and volunteer opportunities, and the resources to support that end. They also have wellness reimbursements, office stipends, bonuses, equity and volunteer time off.
25. Coterie Insurance
Coterie Insurance is a fast-growing insurtech company. This Cincinnati startup helps small businesses get the coverage they need when they need it, so that businesses can get back to doing business. They have some great benefits and are hiring for open remote startup jobs. Benefits like their Perks Platform (allows access to discounts for wellness, meals, travel, appliances, etc.), continuing education stipend and DEI focus help make Coterie a great place to work.
26. Springbuk
Indianapolis startup Springbuk is a health data analytics solution that provides employers and benefits advisors with the deep, immediate insights that they can use to create better strategies, improve health and lower costs. Springbuk has a great culture and some awesome benefits. Here's what people love about working at Springbuk: Unlimited PTO, work from anywhere yet still connected, leadership that cares about employee growth and progress.
27. Nutshell
Nutshell is an Ann Arbor startup that creates B2B CRM and marketing software. The company has a friendly culture, downtown location for great restaurants and surrounding social scene, and loves to give back to the community. Nutshell is long-time host of the Southeast Michigan JavaScript Meetup, and "Nutshellers" have presented at numerous conferences as the startup hits growth stage, and they give back to the community outside of tech: they work with ​​Hack the Gap, Black Girls Code Detroit, Detroit Justice Center, Survivors Speak Ypsilanti, and SafeHouse Ann Arbor. Nutshell offers health benefits, 401(k) match, and paid parental leave.
28. Tech Elevator
Tech Elevator is a coding bootcamp that offers intensive in-person and virtual live remote education to equip individuals with in-demand tech skills. More than 2,200 professionals have graduated from Tech Elevator—90% of whom secured a job in software development roles in over 600 companies nationwide. Tech Elevator is a team of passionate, mission-driven folks working hard to help people create careers in tech.
29. MaxOne
MaxOne is an AI-based online youth athlete coaching startup based in Grand Rapids. This is coaching for young athletes, and for their coaches. You can also use the tool to schedule workouts, manage training sessions, and handle communications. MaxOne is building a remote-first and diverse work culture where you can grow your career. Life at MaxOne is fulfilling, fast-paced, fun, and full of growth opportunities.
30. Kenzie Academy
Kenzie Academy is a coding and UX design school from Indianapolis. The company "provides a solution to the dramatic shortage of tech talent in the U.S., by reimagining higher education for the tech sector," according to Zippia. Kenzie is an online school school focused on education, mentorship, and job placement. They offer 6 to 12-month programs through a flex online learning model. Kenzie also co-developed a backend Java program with Amazon and still remains a family company that's all about advocating for job placement for their students.
Explore More Best Places to Work in Midwest Tech 2022
Best Places to Work: Small Startups (less than 100 employees)
Best Places to Work: Large Tech Companies & Public/Acquire Tech Companies (1000+ employees)
Best Places to Work: Remote Startups (companies outside the region hiring Midwest talent)