Americans are leaving their jobs in record numbers to search for something better. So when it comes to the best places to work in 2022, what does that look like?
While competitive salary and benefits are always important for attracting and retaining talent, in 2022 it's all about work/life balance, wellness, flexible work culture, and growth.
So we rounded up the 100 best companies to work at in 2022 based on work/life balance, well-being benefits, culture, and growth opportunities.
Many are hiring remotely and looking for top candidates to be a part of their team. Check out the top workplaces for small startups (less than 100 employees).


Best Places to Work: Small Startups
1. Signal Advisors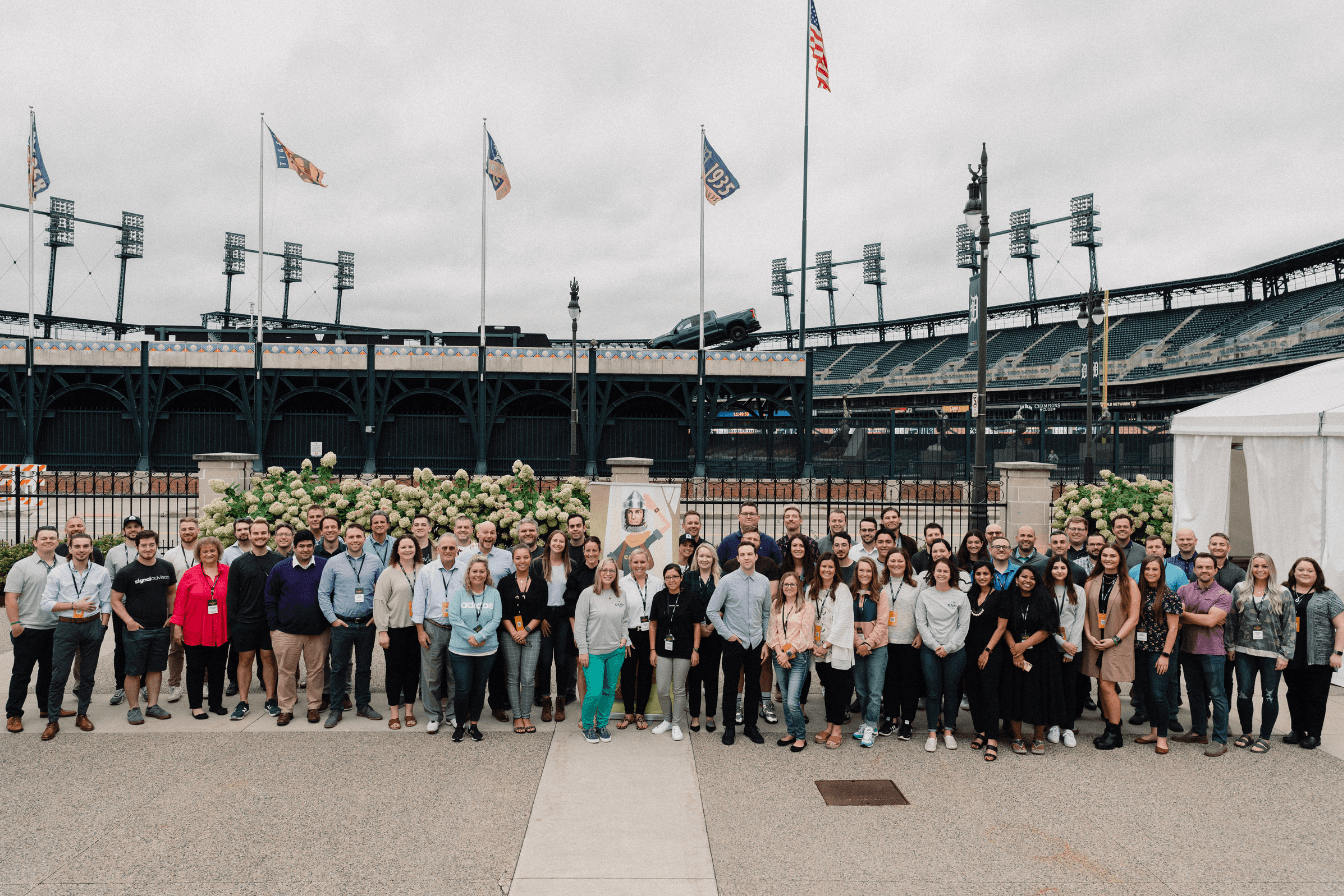 Signal Advisors is a venture-backed, Detroit startup that helps independent financial advisors grow their business in various ways—through technology, financing, peer-to-peer coaching, marketing, and more. They have a strong, people-first culture and are developing some amazing benefits, like parental leave and mental/physical wellness programs. Here are some of their current benefits: remote-first, annual retreats, learning and development program, unlimited vacation with a yearly minimum, dedicated PTO for mental and/or physical recovery and rest, and more.
2. Autobooks
Autobooks is the first fully integrated payments and accounting platform for business, delivered through online banking. Based in Detroit, Autobooks offers a number of wellness benefits, plus great financial and educational benefits. They are heavily team oriented and love company events and retreats. A leading fintech startup in Detroit and beyond, Autobooks is one of the best places to work. Period.
3. Atomic Object
With offices in Ann Arbor, Grand Rapids and Chicago, Atomic Object is consistently one of the top companies to work at. They are 100% employee owned and committed to remaining private, which means everyone has access to ownership, and cash profit sharing. Atomic Object has a beautiful office environment and team events to help bring people together (plus the flexibility to work remotely right now). They have excellent benefits, including professional development budget and paid lunches, and they have also been awarded a Michigan breastfeeding-friendly workplace.
4. Trustpage
Trustpage provides software teams a single, connected hub for building trust with prospects and customers, assisted by AI. It's a product that's all about visibility and transparency. The team is close-knit, has high retention, and values team retreats. They also stress the importance of work/life balance.
5. Groundspeed
Groundspeed Analytics is an AI-leveraged software startup that serves the insurance industry. This Ann Arbor startup has worked hard to advance their benefits, and their package for 2022 is seriously so wonderful. The company now offers completely paid medical, dental and vision insurance; Employee Assistance Program to help employees find assistance for everyday challenges like childcare & eldercare referrals, career development, stress management, personal relationship information, and more; a $100 monthly reimbursement for WFH; a $50 month reimbursement for fitness; annual department budget for learning and development reimbursements; 12 weeks Paid Parental Leave (for BOTH parents); a minimum PTO guideline of 1 week per quarter; and MORE. Yep, they are definitely one of the best places to work, not just in the Midwest but in the country.
6. Airspace Link
Detroit's Airspace Link is one of the hottest startups out of Michigan the last few years, focused on creating a world where the safe integration of drones fuels human progress, advancing social equity, the environment, and the economy. Now hiring for more openings, they are expanding quickly. They are a diverse team, co-founded and led by a woman, and they are committed to diversity. Everyone on the team truly has a say and can make an impact on the company and the industry. This is a great place to work if you're looking to work on cutting edge technology and build something from the ground up.
7. Petram Analytics
Petram Analytics is a rising data analytics company. Based in Detroit but hiring remotely, Petram helps some pretty cool brands grow by leveraging proprietary data insights and best in class technology. Unlike data scientists at large companies, the Petram team gets to be a part of the process every step of the way and really own their work. Working at Petram is a great opportunity to work with huge brands and make an impact. Plus, co-founder and CEO (and all around good human) Jibreel Lockhart is dedicated to creating a great employee experience. Some additional perks include unlimited PTO, Doordash gift cards for high performers, full coverage health care, and 401k.
8. Floyd
Floyd is a furniture company based in Detroit that is concerned with longevity, sustainability, and modern design. They are committed to equitable and diverse hiring, and will even pay for relocation costs or allow remote work when appropriate. Bonus perk: Floyd gives each new employee a furniture item of their choice.
9. Waymark
Waymark is a digital creative marketing startup with offices in Detroit. They also hire remotely, and value hard-working employees who are willing to support each other in making quick and impactful decisions. Waymark is a great opportunity for creatives, but also hires software engineers and is a great crossover between digital agency and tech startup. The company celebrates diversity and gives every employee a weekly stipend to buy lunch from minority-owned businesses.
10. Finite State
Finite State is a cybersecurity startup for IoT technology. They focus on supply chain security, and this Columbus startup leverages massive data analysis to keep on top of a complex network of potential vulnerabilities. The engineering team is focused on growing their team with good people who are good to work with. The company is completely remote and offers flexible schedules, work/life balance, unlimited PTO and more.
11. Qodex
Qodex is a Detroit-based startup that offers web-based, AI-leveraged automated tools and solutions to the healthcare industry to accomplish tasks more efficiently. They hire locally and remotely and have a close-knit culture built on authentic connections between team members. Qodex uses agile methodologies and is all about team collaboration. The company offers some great benefits like remote flexibility, equity and wellness plans.
12. Our Next Energy
Electric vehicle battery startup Our Next Energy (ONE) is based in Detroit and rapidly expanding. As it prepares for production (and another fundraising round) ONE plans to quadruple the size of its footprint and double headcount. ONE is a great place to work, driven by its mission to create a better, longer-lasting EV battery and accelerate electrification. This is a great opportunity to get in on the ground floor of disruptive, pre-IPO startup and work with some of the brightest minds in tech. Plus, ONE has 100% paid employee benefits packages, competitive time off, fully-paid four months maternity leave and two months paternity leave. And everyone gets quarterly bonuses in addition to full access to the Employee Stock Option Program.
13. GreenLancer
Need a software solution for solar design and permitting? GreenLancer has created an online marketplace to shop a network of qualified vendors and manage solar projects with simplicity. They also offer consulting services to help companies acquire commercial sites, manage projects, and handle solar integrations. This green tech company is only growing in demand as the world switches to cleaner energy. GreenLancer is also a great opportunity to build something from the ground up. For a self-starter looking to join a hungry team, build a culture, and make a real impact, GreenLancer is a great opportunity.
14. Grand Circus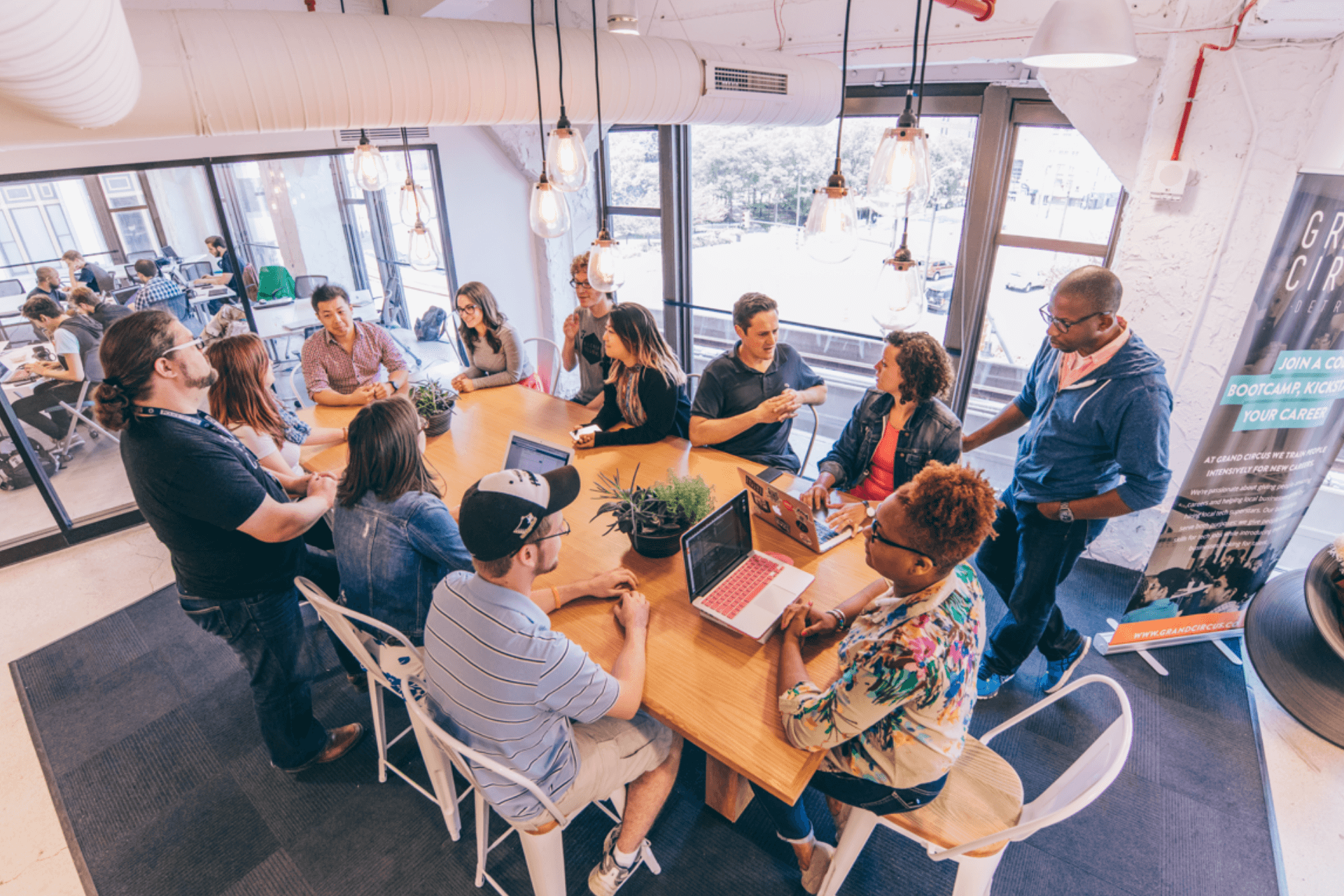 Grand Circus is a remote coding bootcamp founded in Detroit that believes anyone can have a career in tech. They are committed to diversity and invest in the education of their employees. This mission-driven company has some of the best benefits, making it a top workplace: parental leave, mental wellness program, equity, unlimited PTO and work/life balance.
15. ScriptDrop
ScriptDrop is a startup that works with pharmacies and patients to have prescriptions delivered to their home and make sure they never miss out on refilling a prescription. It's a unique idea, and the company is growing quickly, especially after COVID-19 pushed a lot of people into work-from-home or self-quarantine where they might prefer to have medications delivered. They have some top-tier benefits, making them a top place to work: health insurance with 99% of premiums covered, remote work friendly, 401k match, paternity and maternity leave, generous PTO and one mandatory mental health wellness day per month.
16. DocNetwork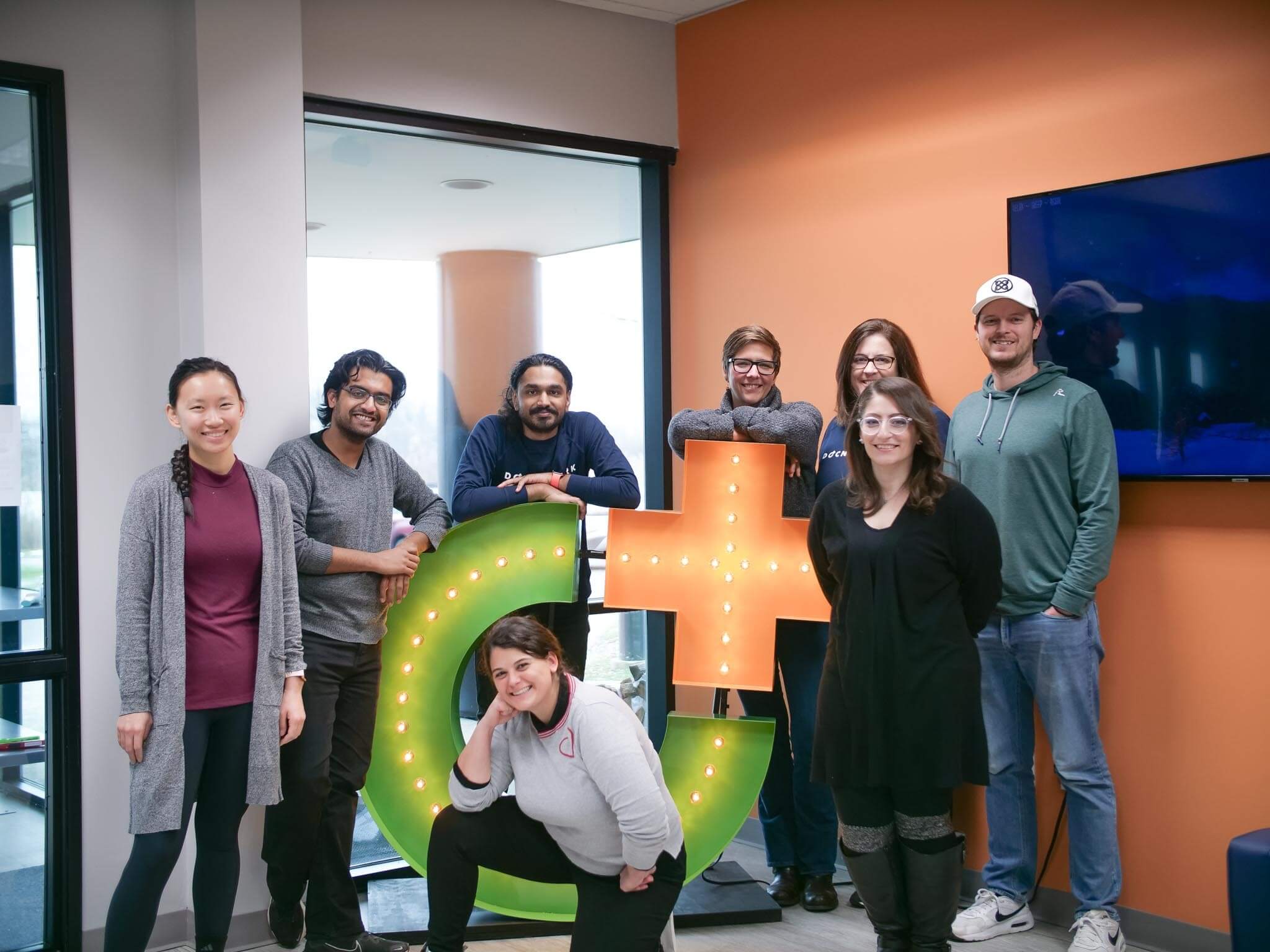 DocNetwork was founded in Ann Arbor by a pediatrician to create online medical records for children's schools, camps, and organizations such as YMCAs and the Boy Scouts and Girl Scouts of America. DocNetwork has a friendly and welcoming culture, and they love to have fun. The company offers physical and mental wellness programs, a personal learning and development budget, and a fantastic office (pets included). Learn more about working at DocNetwork here.
17. FutureBank
FutureBank aims to change banking for millennials. From not understanding their needs to not offering technology and customer service that fits with their lifestyle, banks are falling behind on serving today's young professionals. FutureBank offers virtual banking and subscription-based services, completely changing the way people connect with financial services. Not only is it a great place to work if you're looking to disrupt the banking industry, but they also have great benefits like equity, unlimited PTO, 401k and insurance.
18. WedgeHR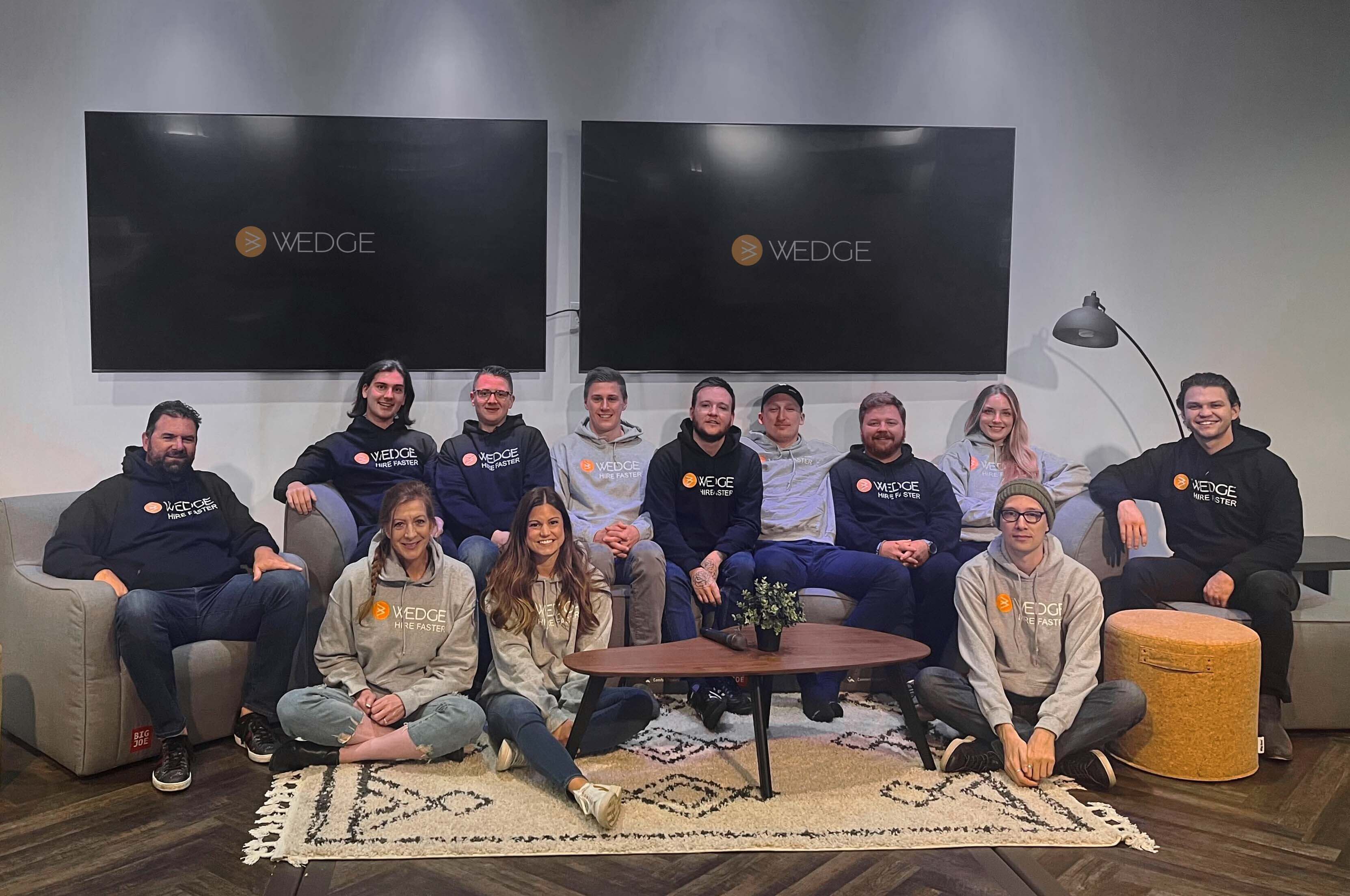 Wedge creates one-way video interviewing for recruiting. Wedge's video interviews take the scheduling hassle out of recruiting by allowing candidates to record their interview on their time and recruiters to review it when it fits their schedule. They have $2 million in funding under their belt and poised to be leaders in the increasingly virtual recruiting space.
19. blueflite
Founded in 2018 (and formerly known as Flugauto), Blueflite is a last-mile logistics startup that offers drone delivery services. Industrial delivery and drone applications in settings where human crews need to be safe such as scenes of accidents or fire are just a couple of the possible near-term uses for this cutting-edge technology. Working at blueflite is a great chance to work with cutting edge technology, create future-minded solutions, and build something from the ground up.
20. ToDoolie
ToDoolie is a Detroit-based startup whose app allows homeowners to hire in local young people for help around the house. They've partnered with TechStars, ID Ventures, Lofty Ventures, Wayne State University, and Precursor Ventures, which gives them the mentorship and funding to scale. This is a great place to work if you're looking to join a mission-driven startup with some nice benefits: health/dental insurance, 401k match, employee stock options, gym/fitness membership discount, and flexible work schedules.
21. Stansbury Weaver
Based in Columbus, Ohio, Stansbury Weaver is a corporate law and strategy-consulting boutique. This is no ordinary law firm. Serving primarily startups and digital-facing companies, the company is more like a SaaS startup, taking a team approach to integrate technology into their clients' legal processes. Using a general counsel subscription model, General Counsel as a Service, Stansbury Weaver eliminates hourly billing, which is great for the client and the employee. The team enjoys a work/life balance that is unheard of in the industry. The team approach helps with balance too, since the client's work doesn't fall to just one person. Each team member brings their own expertise and ideas to the table.


22. PAXAFE
PAXAFE offers parcel IoT solutions to ensure chain of custody in shipping. This startup serves the B2B space by using a "digital footprint" for packages en route. They're based in Indianapolis and have an amazing list of benefits: physical & mental wellness programs, equity, unlimited PTO, mental health days and remote work.
23. Physna
Physna is building the 3D future of software, and has already improved engineering, industrial design and procurement by putting new, powerful search capabilities in the hands of innovators and creators — one 3D model at a time. Physna is also a great place to work in Columbus, Ohio. They have strong core values: transparency and integrity, teamwork and kindness, ambition and innovation, diversity, inclusion, and belonging. And they go out of the way to make sure they offer the best benefits possible.
24. Encamp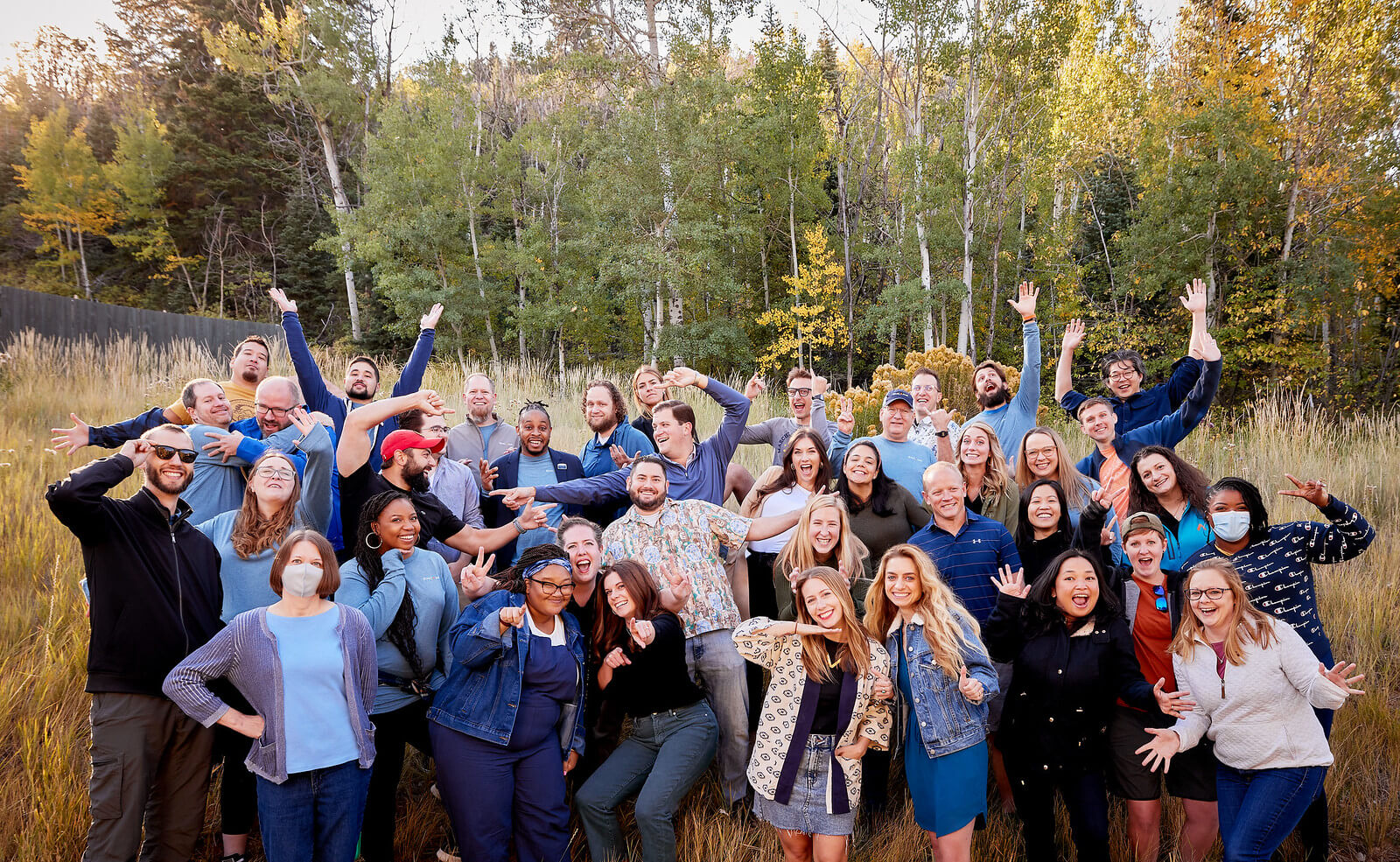 Encamp is an Indianapolis startup that provides a platform for organizations to monitor their facilities and submit Tier II reports for EPCRA. Encamp values diversity, highlights contributions of women in the organization, and will hire you to work for them wherever works for you. Some other nice benefits include wellness programs, unlimited PTO and paid parental leave.
25. Boardable
Boardable is board management for mission-driven organizations. Based in Indianapolis, Boardable is one of the best places to work because of its flexible work schedules, remote work options, monthly health stipend, tech stipend, paid parental leave and more.
26. RoadBotics
RoadBotics is an AI startup that allows cities to assess road conditions. Pittsburgh is a growing hub for robotics startups, and RoadBotics is a great place to work to get in on the ground floor. The company offers great benefits like employee stock options, unlimited PTO, and cross-training opportunities for career development.
27. Blumira
Blumira is a cybersecurity startup that's a part of Ann Arbor's growing hub of cybersecurity companies. As a top emerging tech company with great benefits, Blumira is a great place to work. The startup offers a flexible work environment that is fully remote (WFH stipend included), competitive compensation, a stock equity plan, and a team of awesome people. Want to learn more about Blumira? Hear directly from their Talent Acquisition Manager, Courtney Papcun, who spoke about life at Blumira during the Ann Arbor + Detroit Purpose Road Trip event.
28. Cerkl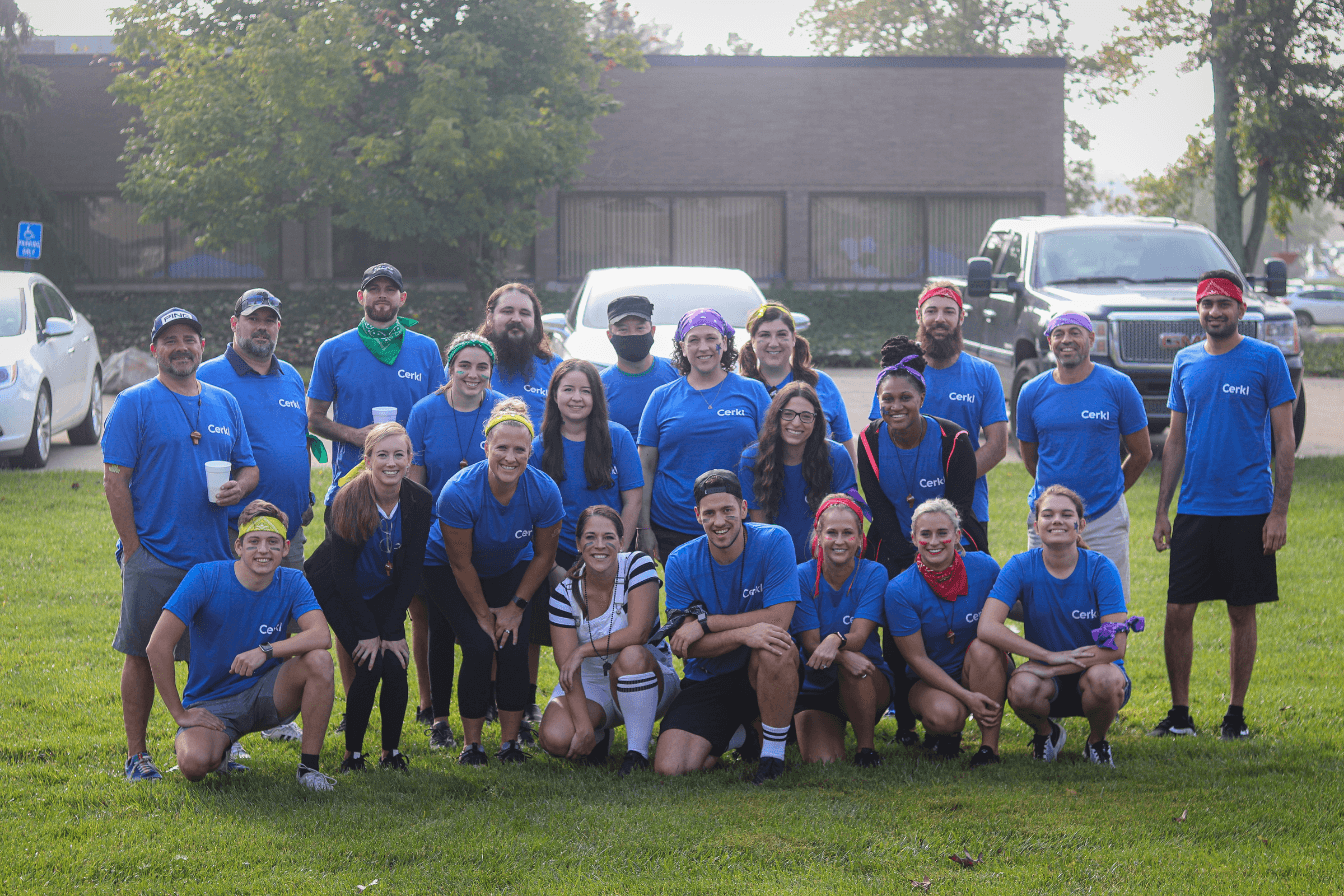 Cerkl is a rising Cincinnati startup that has built a full set of solutions for internal communications. Think Hubspot but for internal company communications of all kinds. The company's technology is more relevant than ever as companies still navigate remote work and try to stay connected. The Cerkl team has a chance to work on an innovative, mission-driven product. Plus, leadership has built a people-first culture, is invested in everyone's growth within the company, and leads by example.
29. Censys
Censys quickly grew from a University of Michigan student project into one of the hottest cybersecurity startups in the growing Ann Arbor security ecosystem. They specialize in attack surface management: making all a company's online security vulnerabilities visible to be dealt with. Censys is also a great place to work, offering a people-first culture. Employees feel that Censys treats them like a person, not a number; like they are part of a team with a shared goal; and are proud to be a part of the organization.
30. Losant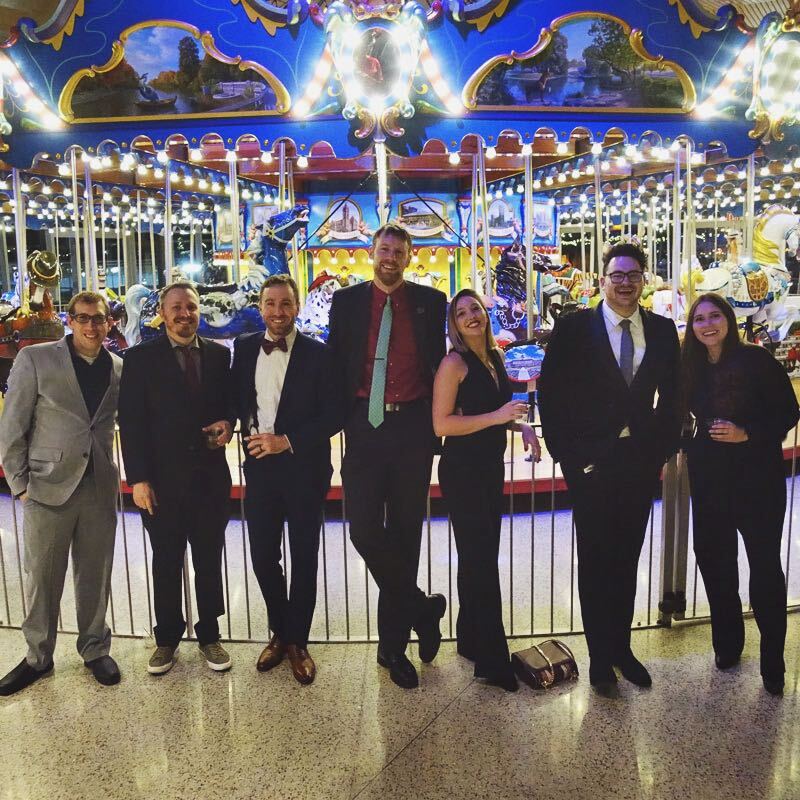 Losant works in industrial IoT, asset tracking, contract tracing, road quality maintenance and a number of related industries that utilize IoT to track products and processes. We love the long list of benefits Losant provides that are mindful of employee wellness from all angles (wellness stipend, office ergonomics stipend, continuing education stipend, remote work and flexibility, and more).
31. Shoptelligence
Shoptelligence is an Ann Arbor startup helping retailers create the best shopping experience for their customers using AI and powerful analytics. The team is small, so this is a great opportunity if you want to have a direct say in the growth and development of a product and work hands-on creating innovative solutions to a wide variety of challenges. Shoptelligence also offers professional development opportunities, as well as lots of fun and waffles.
32. Tribevest
Tibevest is a collaborative, group investment platform that enables friends and family to organize as an investor group, pool money, and manage joint investments. They strongly believe group investing shouldn't just be for the rich, and it's a unique way of democratizing investing. If you're looking for a strong mission, growth opportunities, ownership and collaboration, Tribevest is a great place to work.
33. Branch Insurance
Branch is a Columbus insurtech startup that uses data and technology to make insurance easier to buy and less expensive. The company is part of the growing insurtech hub in Columbus and is creating a great place to work. The team is diverse, transparent and mission driven. Working at Branch offers a great career growth opportunity, and the chance to work with awesome people.
34. AaDya Security
AaDya Security is one of the cybersecurity startups founded by a Duo Security alum after the Ann Arbor startup's acquisition by Cisco in 2016. AaDya founder Raffaele Mautone created the company to serve an underserved market of mainstream business owners who need support on security without the in-house expert team. AaDya democratizes security, and is a company that's all about community and support. The team trusts one another and recognizes that everyone plays an important role in the company and its future growth.
35. CertifID
CertifID is building wire fraud prevention solutions for real estate. According to CertifID, as many as one in three real estate transactions is targeted by fraud. They're also building a great place to work. Based in Grand Rapids, CertifID offers the opportunity for hybrid work. They also have good benefits with some unique perks: reimbursement for exercise, meditation and reading materials; lunch and learns; team events; plus you get your birthday off.
36. BrandXR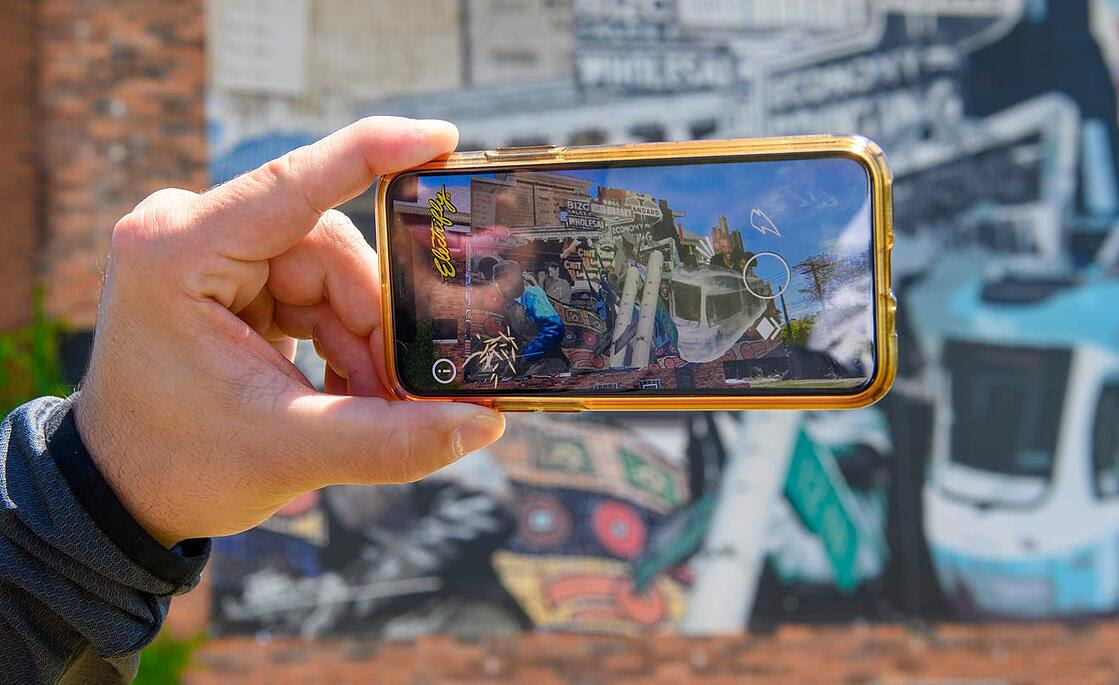 BrandXR is a one-of-a-kind no-code XR startup that helps users create augmented reality experiences (like this AR art festival for example), phone apps and more. Founded in Ann Arbor but growing in Orlando and Detroit, BrandXR now works with NASA, among many other cool clients. BrandXR is a mission-driven startup helping organizations use cutting-edge technology in impactful ways.
37. RoboTire
Robotire is an automation startup that uses robots to replace tires in under 15 minutes during vehicle service appointments, in order to reduce wait times. In late 2021 RoboTire raised $7.5 million in Series A funding led by The Reinalt-Thomas Corporation, a tire retail company behind Discount Tire and America's Tire. Working at this small startup on the rise is a great opportunity to build something from the ground up and grow your career.
Explore More Best Places to Work in Midwest Tech 2022
Best Places to Work: Mid-Sized Startups (100-1000 employees)
Best Places to Work: Large Tech Companies & Public/Acquired Tech Companies (1000+ employees)
Best Places to Work: Remote Startups (companies outside the region hiring Midwest talent)