Black Tech Week is returning to Cincinnati.
Relocated to the Queen City last summer, the three-day event will be held July 18-20 at the iconic Cincinnati Music Hall, providing entrepreneurs with opportunities to hear from high-profile speakers and forge impactful connections that can help scale their business.
"Black Tech Week is a culture curated event where startup founders and tech professionals of color connect with investors, corporations, and one another," said Candice Matthews Brackeen, founder and CEO of Lightship Foundation and the organizer of Black Tech Week.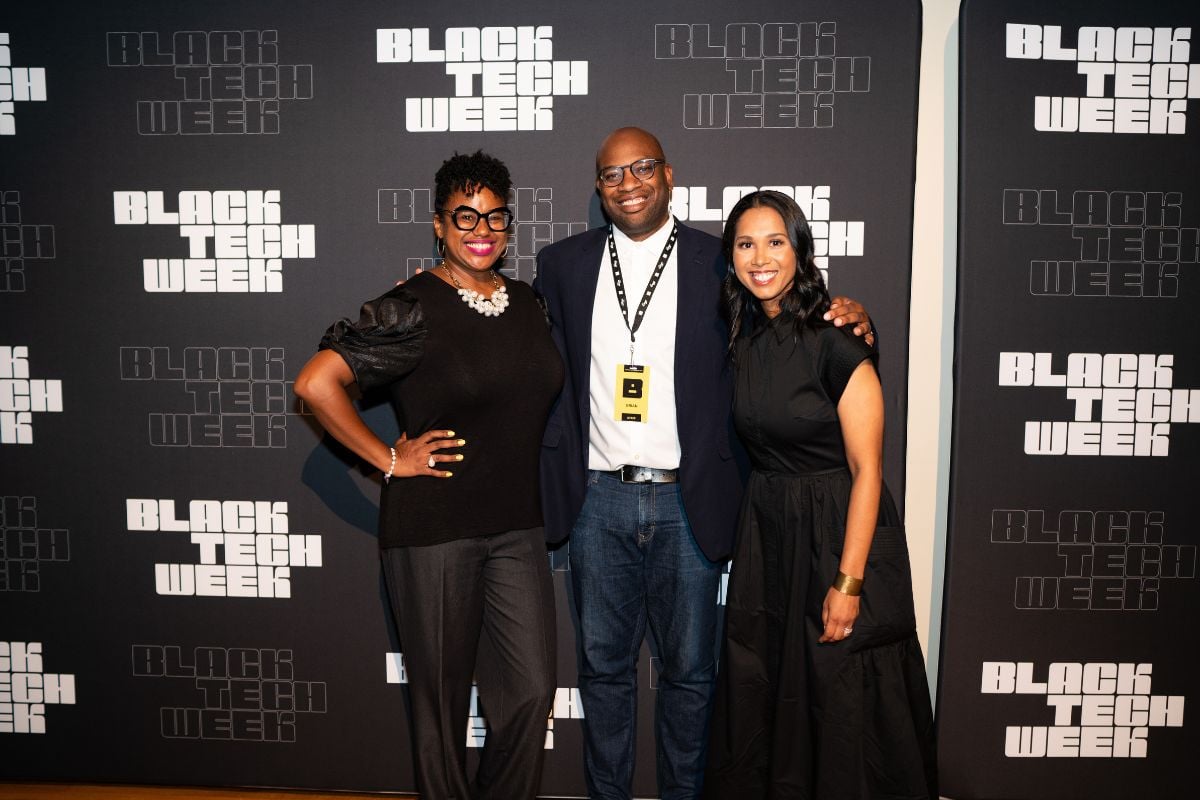 Black Tech Week, 2022, Candice Matthews Brackeen pictured right. Image source: Black Tech Week
Know Before You Go
For the first time, BTW will feature a full "Biz Dev Day," allowing founders to connect directly with corporate partners such as Procter & Gamble. Here's the list of confirmed attendees so far.
BTW will once again feature "VC Office Hours," connecting startups with VC firms and creating the potential for on-site funding.
Attendees have the opportunity to hear from highly successful entrepreneurs and corporate leaders.
This year's keynote speaker is award-winning actress turned serial entrepreneur Issa Rae.



Image source: Black Tech Week


The long list of speakers also includes Aisha Bowe, CEO of STEMBoard; Everette Taylor, CEO of KickStarter; and Nicole Alexander, Global Head of Marketing at Meta.
The speaking sessions cover relevant skills and topics surrounding entrepreneurship, and leave time for lunch and networking. Expect to be entertained—one event features an AI vs human rap battle. Here is the full itinerary.
Tickets and sponsorship opportunities are still available! Visit this link for tickets, and contact sponsors@blacktechweek.com for sponsorship opportunities.
Also, make sure to check out Purpose Job's list of Black Founders in Ohio to know and our best startups for diversity and inclusion.
Black Tech Week: Fast Facts
Black Tech Week is back to connect tech entrepreneurs, investors and professionals to education, resources, opportunities— and one another! With more than 3,000+ anticipated attendees, 100+ speakers and 50 + workshops, you'll find everything you're looking for, and more.
Date: July 18-20, 2023

Location: Cincinnati Music Hall: 1241 Elm St, Cincinnati, OH 45202

Ticket Prices:
Regular Admission: $199.99

Student Ticket: $14.99

Event Website: https://blacktechweek.com/
Never Miss Out On The Best Events & News