Staying busy and connected to the community can feel challenging when you have to shelter in place. You can go hiking at local parks, or watch cool Detroit documentaries on Netflix. But sometimes, nothing beats curling up with a good book.
Sure, you can't go out to your local bookshop. (Anyone else love the smell of bookstores? Ah, I miss it…) But many are still taking orders or are asking for support in other ways.
John K. King Books, one of the greatest in the city, is still taking phone orders. Source Booksellers in Midtown is accepting online orders, or you can purchase audio books from them via libro.fm. Making donations and buying gift cards is another great way to support your local bookstores.
Don't want to buy books? That's the amazing thing about libraries! They're free! Sure you can buy a subscription to Audible if you like listening to books, but there are also many apps that let you download audio books (yes, for free!) through a participating library. Libby by Overdrive and Hoopla are great options. Just sign up with your library card.
Need some inspiration? We have your reading list right here. Check out these 11 great books on our Detroit bookshelf. Reading is all about exploration anyway. So if you can't go out in the city, jump inside a book instead.


11 Detroit Books to Read During Quarantine
1. Expensive People, Joyce Carol Oates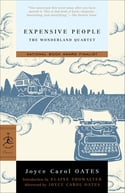 Joyce Carol Oates, one of my personal favorites, moved to Detroit in 1962 to teach at the University of Detroit. Her time living in the city influenced many of her short stories and novels, including Expensive People. Told in a memoir style, this novel takes place in suburban Detroit and tells the story of a child who becomes a killer. It was a finalist for the National Book Award in 1969.


2. Middlesex, Jeffery Eugenides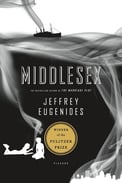 Winner of the Pulitzer Prize, Middlesex is an epic novel that tells the story of Calliope Stephanides, an intersex man who delves into three generations of family history. The Stephanides family immigrated from Greece to Detroit and lived through some of the city's most turbulent times. Jeffery Eugenides is a Detroit native who also wrote The Virgin Suicides, a 1993 novel that takes place in Grosse Pointe.


3. The Next American Revolution, Grace Lee Boggs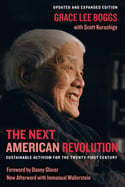 Grace Lee Boggs was a legendary activist in Detroit, fighting for social, economic, and environmental justice for over 70 years. In this book, she lays out her vision for creating a sustainable, post-industrial future. If you'd rather watch a documentary about her, check out the one she directed about her life and activism, "The American Revolutionary."


4. Building the Modern World: Albert Kahn in Detroit, Michael H. Hodges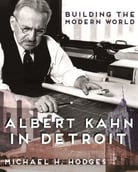 This biography tells the story of Albert Kahn, a German-Jewish immigrant who rose out of poverty to become one of the most influential architects in the world. His work defines the landscape of Detroit, and his early car factories for Packard and Ford revolutionized industry and architecture. Fun fact: he also intervened to help save the Diego Rivera murals at the Detroit Institute of Arts. There are also 170 photos and illustrations inside, which always makes reading more fun.


5. Wrestling with the Muse, Melba Joyce Boyd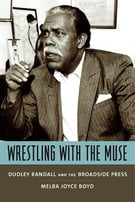 Melba Joyce Boyd is a Detroit poet and professor who used to work with Dudley Randall, a poet who founded Broadside Press in Detroit in 1965. His publishing house was small yet hugely important in helping bring many black writers to prominence during the black arts-black power era. Part biography, part memoir, this book pays homage to Dudley Randall and his work, which has largely been left out of contemporary anthologies.


6. City Primeval, Elmore Leonard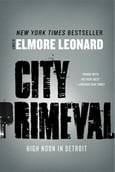 Elmore Leonard studied English at the University of Detroit and spent most of his life in the city. He started writing Westerns but went on to specialize in crime fiction and suspense thrillers. City Primeval, considered by many to be Leonard's best, is a classic noir murder story that takes place in Detroit.



7. The Arc of Justice, Kevin Boyle
A great read for history buffs, this book tells the true story of Dr. Ossian Sweet, the grandson of a slave. In 1925 he moved his family to an all-white neighborhood. Detroit neighborhoods were segregated, even long after 1925, so when his neighbors attempted to drive him out, Sweet defended himself. It became one of the most important (yet forgotten) cases in civil rights history. The Arc of Justice won the National Book Award for non-fiction in 2004.


8. Terror in the City of Champions, Tom Stanton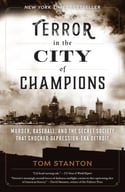 For fans of murder, baseball, and secret societies... Set in the 1930s, this book takes a striking look at Depression-era Detroit. In a city at the time when all the sports teams were at the top, a dark Klan-like undercurrent was sweeping through the city.



9. The Dollmaker, Harriette Arnow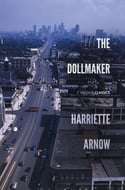 It's a long one, but hey, now's the time to pick up an epic novel—and this one is worth it. Originally published in 1954, The Dollmaker tells the story of Gertie Nevels, who tries to make a better life for her family by moving from Kentucky to Detroit during World War II. It was nominated in 1955 for the National Book Award.


10. Hidden History of Detroit, Amy Elliott Bragg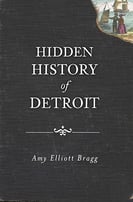 If you like the stranger stories from history, this is your book. Hidden History tells the many obscure stories of pre-auto industry Detroit: a muddy port town, haphazard cemeteries, enterprising bootstrappers… featuring a gambler prankster millionaire who built a monument to himself and a governor who brought his library with him on canoe expeditions. It's old, it's rowdy, it's Detroit.


11. Notes from a Public Typewriter, Michael Gustafson and Oliver Uberti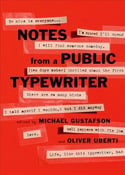 Literati, one of my favorite bookstores in Ann Arbor has a typewriter on the lower level, where patrons can come in and write a little note. Co-owner Michael Gustafson, with designer Oliver Uberti, compiled his favorite notes left on the typewriter. Some of them are funny, some are heart wrenching, many are poetry. It's a lovely little book from a lovely store. Pro-tip: they're also doing online orders right now, so if you want to buy any of these books, check out their site.
There are so many wonderful books about Detroit, written by amazing Detroit writers. Did we miss your favorite? Drop us a line and share what you're reading with us.
Stay engaged in the community—even from your couch.