Ann Arbor tech company Genomenon announced it has raised $20M in Series B financing. The round was led by Beringea and Spring Mountain Capital, with increased participation from BroadOak Capital Partners and Riverine Ventures joining as new investors. Current investors Green Park & Golf Ventures, the University of Michigan, IrishAngels, Red Cedar Ventures, Michigan Rise, Invest Detroit Ventures, Michigan Angel Fund and Atain Specialty Insurance Company also participated in the round. This brings the company's total funding up to $35 million.
Genomenon uses AI to organize the world's genomic knowledge and make it accessible to doctors and clinicians. They use the data to diagnose patients with rare and genetic disease and cancer. Researchers use the genomic data hub to help create precision medicine targeted at molecular drivers of disease.
More than 1,000 genetic testing labs and hospitals worldwide use the company's Mastermind Genomic Search Engine to provide clinical insight into the scientific literature on genomic data, and the company is rapidly growing.
"Coming on the heels of a successful 2021 where the company once again more than doubled its revenue and customer base, Genomenon will use the new funds to grow its commercial team to reach new customers around the world," Genomenon CEO, Mike Klein, said in a press release. "Our AI-driven technology enables genomic insights to support clinicians in patient diagnosis and scientists developing precision medicines."



Because the advancement of precision medicine requires a comprehensive understanding of genomics, Genomenon has quickly been adopted in the market. This Ann Arbor startup makes its Mastermind Genomic Search Engine freely available to a broad range of scientists, academics, and clinicians. Its user base of nearly 20,000 extends to more than 140 countries. And the company continues to grow, revolutionizing the way genetic and cancer diagnoses and discoveries are made.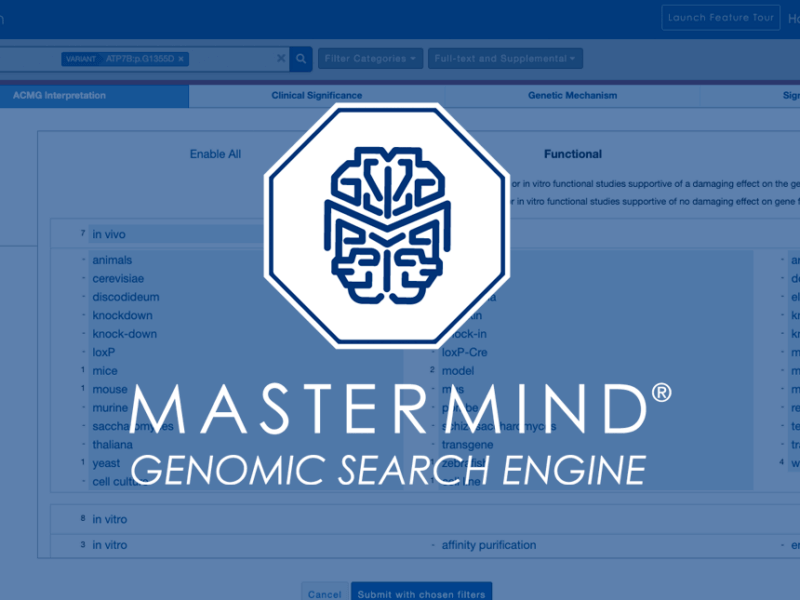 Now, with $20 million in Series B financing, Genomenon plans to expand the company's commercial operations and the development of its genomic data hub. This will allow the company to better and more widely serve genetic testing labs, hospitals, pharmaceutical and biopharma companies that are advancing diagnostics and therapies.
"As proliferation of sequencing drives exponential growth in the new frontier of genomic informed precision medicine, Genomenon's AI driven technology platform is the ideal solution to bring life changing therapies to patients while enabling Pharma to more efficiently discover and develop new targeted therapies," said Michael Gross, managing director at Beringea. "We are excited to partner with Genomenon's world-class management team to continue to drive industry wide adoption of this transformational platform."