Last month, we hired two new great humans to join our team. We're always very thoughtful about our growth, and we can't be more excited about them being a part of the Purpose Jobs fam.
Since they're smart, fun, and all around great humans, we want you to get to know them, too!


Meet Hannah, our Community Manager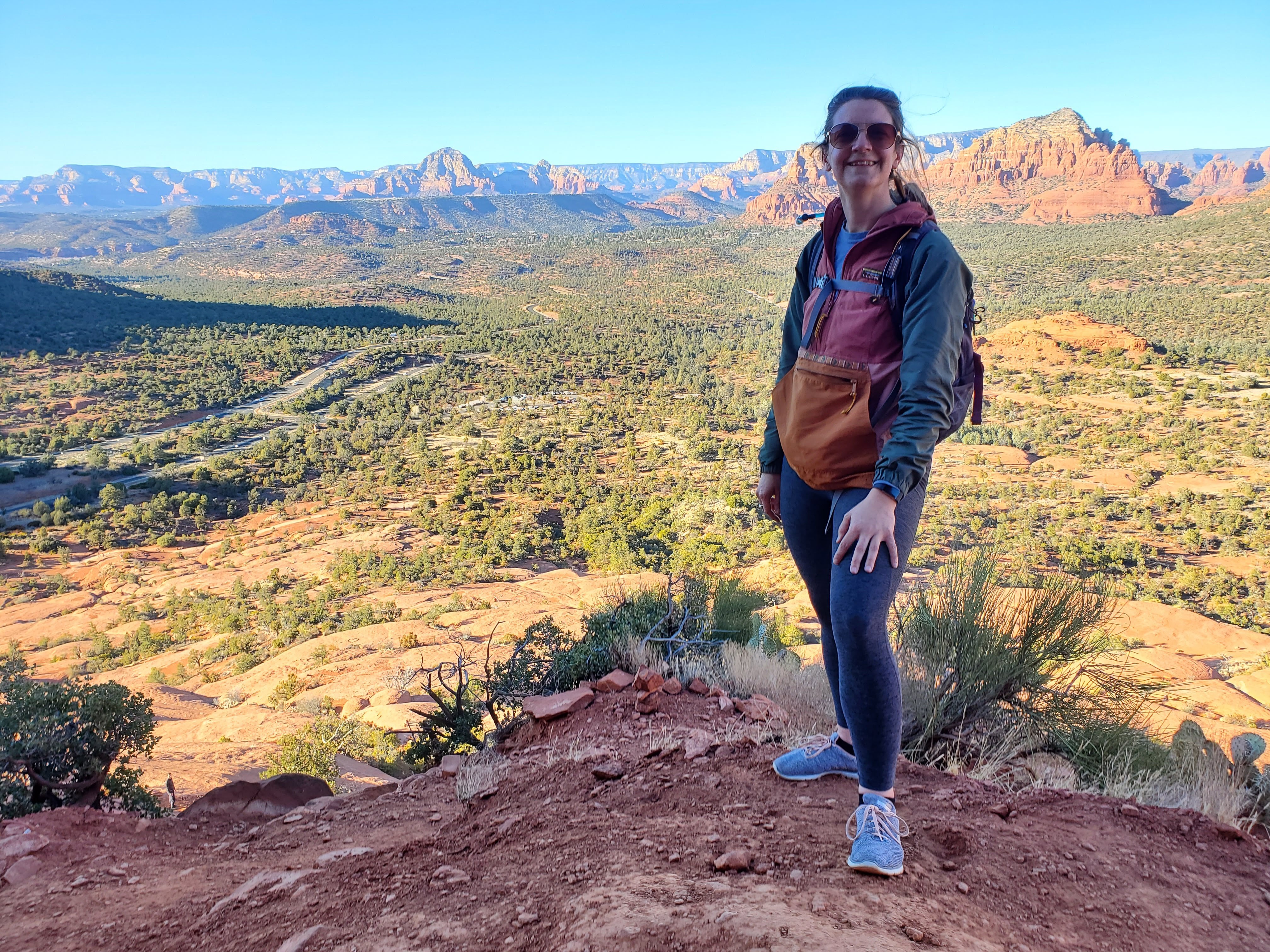 What's been your journey so far?
As a native Hoosier, I grew up in southeastern Indiana but lived in Indy the last 4 years (great city).
After I graduated from Hanover College, I worked at the Indiana State Fair for a summer and then joined a startup, Ascend Indiana, as an AmeriCorps VISTA member (which is a 1-year program through the Corporation for National and Community Service). Following my term of service, I stayed on for another 2 ½ years as a full-time staff member. Ascend helps connect college students to jobs and internships with employers across the state of Indiana, and I had the privilege of helping to build out the talent workflow, developing a cadence for our higher education partnerships, and driving new job seeker sign ups.
My recent transition has brought me to Purpose Jobs as the Community Manager where I'll again have the opportunity to support job seekers in their career search. I also just moved to Denver, Colorado, but I am really excited to continue to work as an advocate for the Midwest!


Why Purpose Jobs? What are you excited to do here?
I listened to a podcast once, years ago, and the host always asked their guest, "What does success mean to you?" The most profound answer I ever heard was "Being excited for Mondays." I am someone who is really passionate about my work and needs it to mean something. We spend so much time at work, and I strive to love that time. Purpose Jobs felt like a place that would get me excited for Mondays because it also gives me the opportunity to help others find the same.
Specifically, I am excited to help facilitate great matches between people and jobs, expand the resources available to our job seekers, and work with a really awesome team that values work / life balance. I also love startups because I am passionate about building, and I know I have the opportunity to make a big impact at Purpose.


What are some things you like to do outside of work?
National Parks! This is my latest kick right now and where I found a lot of joy in the last year. I've done 21 parks so far and aim to visit them all. Favorites include Zion (this is what started it all for me), Sequoia, Joshua Tree, Saguaro, and White Sands (though I could go on and on).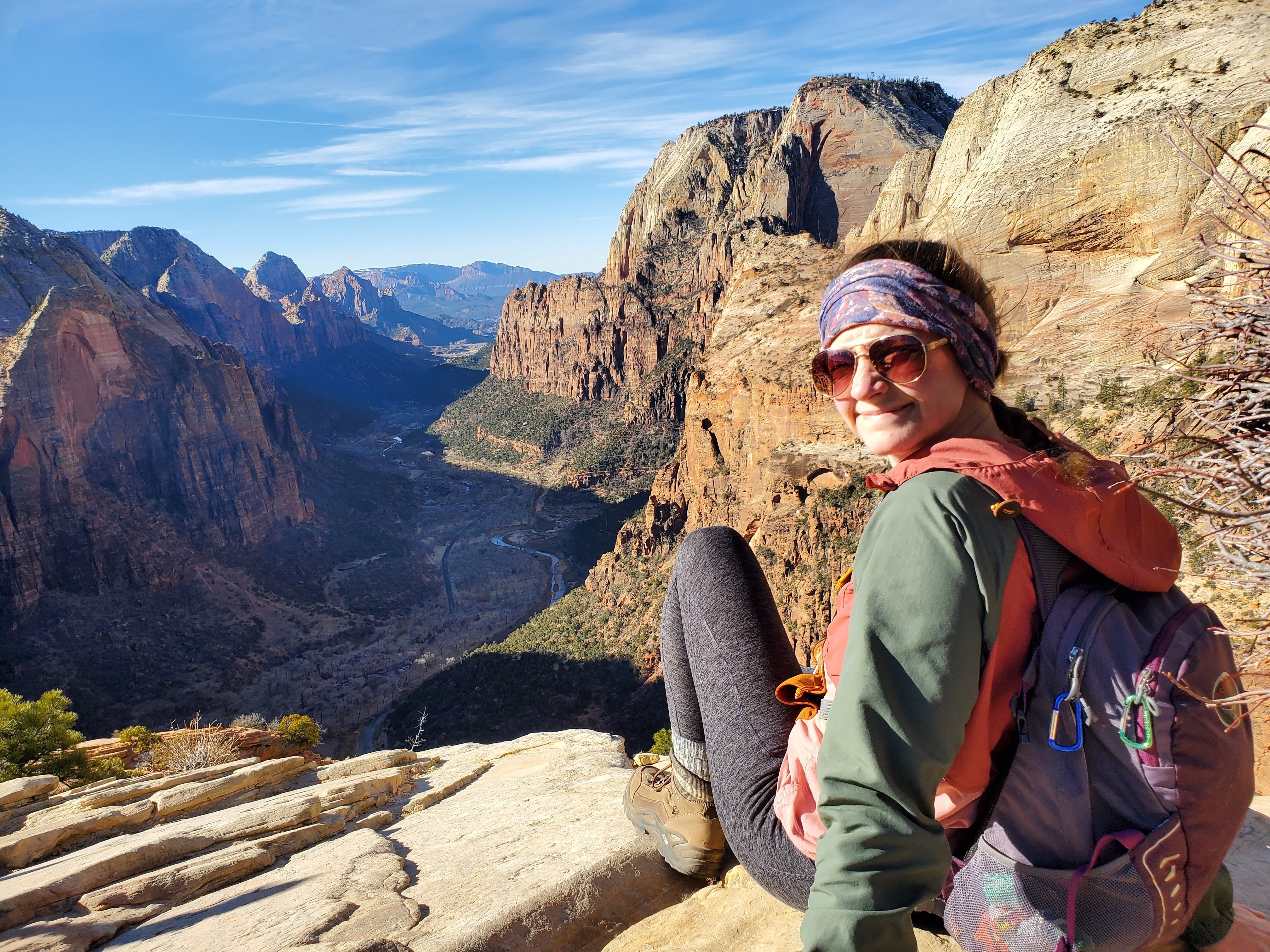 Otherwise, camping and hiking in general or playing volleyball in a park are other top things. Also, just reading a book in a hammock is fabulous 💙


Any hidden talents?
Growing up in Indiana, I was a 10-year 4-Her. Cake decorating and woodworking were two of my main projects throughout that time. I even made a wedding cake for a friend of mine!


Got any good book/movie/tv show/podcast/ recommendations?
Hmm. Brene Brown's Daring Greatly was a really impactful book for me, and I've also tried to stay up-to-date with her podcast. I have found that vulnerability is really key in loving yourself and building a true connection with other people.
Another great book I read recently was Matt Haig's The Midnight Library. It's all about regret, the impacts of small decisions, and how your perspective makes a difference.


What are you looking forward to this summer? How are you gonna spend your Summer Fridays?
Outdoors! Volleyball and kickball leagues, hikes, camping, National Parks, rafting, etc. The options are endless! I'm also taking a diving trip to Florida and visiting Acadia National Park with a couple family members.
I'm just really excited to be able to get out and spend the summer with new and old friends.
Meet Jonathan, our Relationship Manager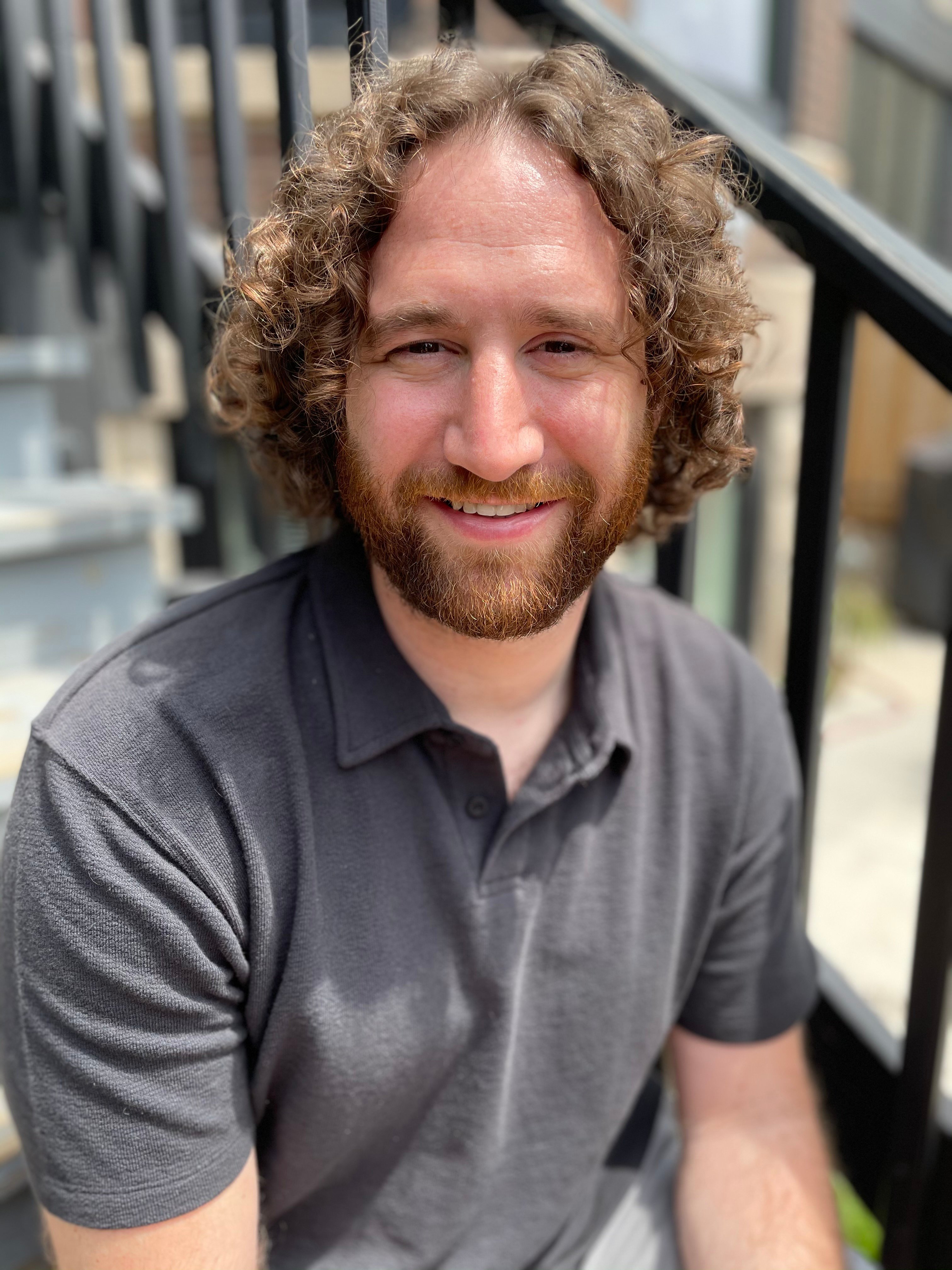 What's been your journey so far?
I consider myself a "Midwest nomad" after living exclusively in the middle of the country my whole life. I grew up in St. Louis, graduated from the University of Kansas, went home to St. Louis for a year to participate in a public affairs fellowship, then Madison, WI to work with college students, and have lived in Chicago for the past eight years.
I have spent the last decade working in a variety of industries and sectors building community, facilitating partnerships, and helping members create meaningful connections. Whether it was developing immersive leadership programs, building a social dining community, creating enhanced hospitality experiences, and most recently managing community & business relations for a workforce development non-profit, my journey has been all about people + purpose.


Why Purpose Jobs? What are you excited to do here?
For me, Purpose Jobs is where I am supposed to be. After going through a career change a few years ago, I was doing a lot of self-reflective work with a career coach and set an intention to get back on my purpose path. Being with this team as the Relationship Manager is a culmination of all my skills, experiences, and passions. I am excited to work closely with tech and startup companies to help share their story, facilitate meaningful opportunities to be part of the Purpose Jobs community, and work collaboratively to help their teams find great matches to grow their business. Finding a job you love is a very empowering experience. This is such a pivotal moment in our lives and in the way we work; so I hope and am excited to be part of a transformational shift and literal groundswell that's taking place to see what's possible when empathy, compassion, and equity lead the way in the business world.


What are some things you like to do outside of work?
You will usually find me riding around town on my bike, cooking a home cooked meal, hanging out and going on adventures with my wife Carly, attending a virtual yoga class (though I am excited to get back into the studio soon!), or going to see live music.


Any hidden talents?
I love to cook. I find my energy in making a homemade meal and love feeding friends.


Got any good book/movie/tv show/podcast/etc. Recommendations?
Almost a year later my favorite lockdown Netflix find has been "Tales by Light." This documentary mini-series follows adventure and landscape photographers. They explore their process and passions — and how they capture their art.
Check out Roadcase with Josh Rosenberg. This is a new podcast that launched at the end of 2020 to give music fans a behind the scenes look into the industry through interviews with musicians, venue owners, and promoters. It's fun to get a different perspective and hear unique stories about how a live show all comes together.
Also the book, How to Change Your Mind by Michael Pollan.


What are you looking forward to this summer? How are you gonna spend your Summer Fridays?
Getting back to seeing shows and going camping with Carly! I am excited to visit the Upper Peninsula and see what other road trips we take together.