The Midwest had a banner year in startup funding, despite the challenges of the COVID-19 pandemic continuing through 2021.
Chicago has minted an unprecedented number of unicorn tech startups, and that means jobs for tech talent across the country.
Michigan has seen a dramatic rise in capital, an increase of 886% over the last four years to over $3 billion since 2016, making the state #1 in the nation for fastest increase in VC funding.
Columbus continues to establish itself as an insurtech and healthtech startup hub with record-setting funding rounds and over 60% of statewide $2 billion in VC funding pouring into the region in 2021, encouraging companies to relocate headquarters to the growing Midwest city.
Here are the top Midwest startup VC funding rounds in 2021.
Jump to Startups that Raised over $100M
Jump to Startups that Raised over $50M
Jump to Startups that Raised over $10M
Jump to Notable Smaller Funds
Top Startups That Raised Over $100M in VC Funding 2021
1. Formstack
Based in Fishers, Indiana, Formstack is a workplace productivity platform that helps people focus on what matters most. They recently secured a $425 million growth investment led by Silversmith Capital Partners and returning investor PSG. This investment will further accelerate their mission to help organizations automate manual processes, deliver solutions quicker, and go from idea to workflow in minutes—all with clicks, not code.
2. Olive AI
Olive AI may have reached unicorn status back in 2020, but that didn't stop the company from turning around just half a year later to raise $400 million more. This was not only one of the biggest VC funding rounds of the year, but it was also Ohio's largest VC funding round to date.
3. SpotOn
SpotOn is based in California with offices in Chicago and Detroit. The company recently acquired Appetize to bring valuation to $3.15 billion and offer competitive services. SpotOn raised $300 million in a Series E led by Andreesen Horowitz in September 2021.
4. ActiveCampaign
ActiveCampaign is a marketing tech and automation startup, who raised $240 million in Series C in 2021, which brings the startup's valuation above $3.5 billion. We're seeing a number of marketing tech and automation companies shake out during the pandemic, and expect those who are most innovative and best funded to survive the struggle.


5. Project44
Project44 created a supply chain and transportation visibility platform, which helped them raise $202 million this year to bring valuation to $1.2 billion. We love the logistics tech coming out of Chicago, which has been a shipping port for hundreds of years and is smoothly making the transition into a modern tech hub.


6. OneStream Software
OneStream Software from metro Detroit raised $200 million in April of 2021, for a valuation of $6 billion. This made the funding round the second largest in Michigan's history. OneStream is planning on a public offering in the near future.


7. ShipBob
ShipBob is a logistics platform that fulfills e-commerce orders for direct to consumer brands. The startup raised $200 million in Series E in June, 2021. Logistics in this case has direct application for consumer goods shipping, where otherwise we've seen most startups in this space focus on shipping and supply chain tech for freight shipping or biotech and environmental sampling companies.


8. Clearcover
Chicago car insurance tech startup Clearcover raised a massive $200 million in April 2021 in a Series D. This round was led by Eldridge and will be used to double headcount at the startup and further its work disrupting the insurance industry.
9. 80 Acres Farms
Based in the Greater Cincinnati area, 80 Acres Farms is a startup that leverages robotics to build a better farm. Robots do the heavy lifting so humans can focus on growing the freshest, most nutritious foods, using 100% renewable energy. In 2021, 80 Acres Farms raised $160 million in Series B, which is the largest VC funding round ever announced by a Greater Cincinnati-based startup.


10. G2 Software
G2 created more than software: they built a software marketplace to help other businesses hire in software development services. G2 was the fifth unicorn tech startup of the year out of Chicago this past year. They raised $157 million in Series D, which was led by London-based private equity firm Permira, which brings G2 to over $250 million in total.
11. Path Robotics
Path Robotics raised $56 million in May of 2021 for its autonomous welding technology. The startup raised another $100 million in July, along with expanding the startup's Columbus headquarters for an added 140 jobs also in mid-2021.


12. Enfusion
Enfusion has created investment management software. The Chicago startup raised $150 million in January with a $1.5 billion valuation.


13. CinCor Pharma
Cincinnati's CinCor Pharma raised $143 million in a Series B funding round in October 2021, which will enable the startup to continue developing its key technology called CIN-107, a selective oral small molecule inhibitor of aldosterone synthase product candidate, which can be used to treat hypertension, chronic kidney disease or primary aldosteronism.


14. Forge Biologics
Forge Biologics develops and manufactures gene therapies. This year they raised $120 million in Series B in April, led by RA Capital Management. We expect to see more great healthtech and life sciences companies coming out of this region in 2022.
15. Greenlight Guru
Indiana's Greenlight Guru, which helps medical device companies navigate regulatory processes with a new software platform, raised $120 million in June 2021 from Maryland-based growth equity firm JMI Equity, which works primarily with software companies.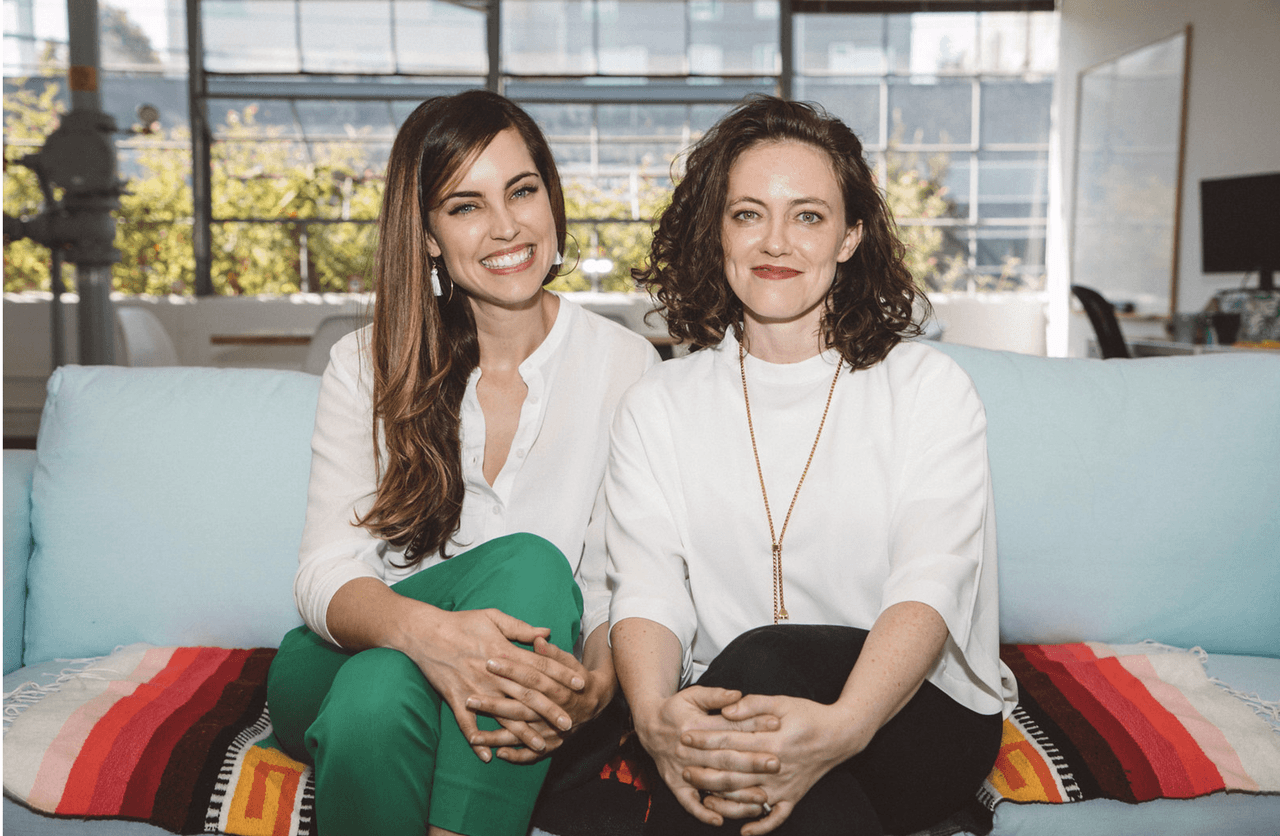 16. Workit Health
Workit Health is a telehealth platform that helps people recover from substance abuse and have experienced explosive growth as the insurance industry adapts to remote treatment options. Workit Health raised $118 million in funding recently to continue their efforts to bring substance abuse treatments that work to the people who need them.
17. Lower
Fintech startup Lower expanded 600% in two years and raised $100 million in Series A. It's the largest Series A funding round in Ohio history and an impressive round no matter what you're comparing it to. We expect to see more shattered records coming out of Ohio startup funding this coming year.
18. Amount
Amount is a banking fintech startup out of Chicago that raised $100 million in Series D at a $1 billion valuation in May of 2021. This made Amount one of many new Chicago unicorn tech startups valued at over $1 billion.


19. Cameo
Cameo is a startup you may know, because it quickly grew into a popular app this past year by leveraging celebrity connections to connect fans with their favorite stars via quick video calls. Cameo now has a $1 billion valuation and $100 million in new funding.


20. Bringg
Bringg reached unicorn status in 2021 after raising another $100 million in Series E for a total funding amount of $184.5 million. Bringg created cloud-based last-mile delivery and fulfillment solutions for enterprise, and is expected to grow through strategic partnerships and mergers and acquisitions.


21. Provi
Provi of Chicago raised $100 million for its technology platform with two rounds of funding ending in September 2021. Provi created a unique software system that allows restaurants to place alcohol orders with distributors, and is already used by major brands.
Top Midwest Startups that Raised $50M or More in VC Funding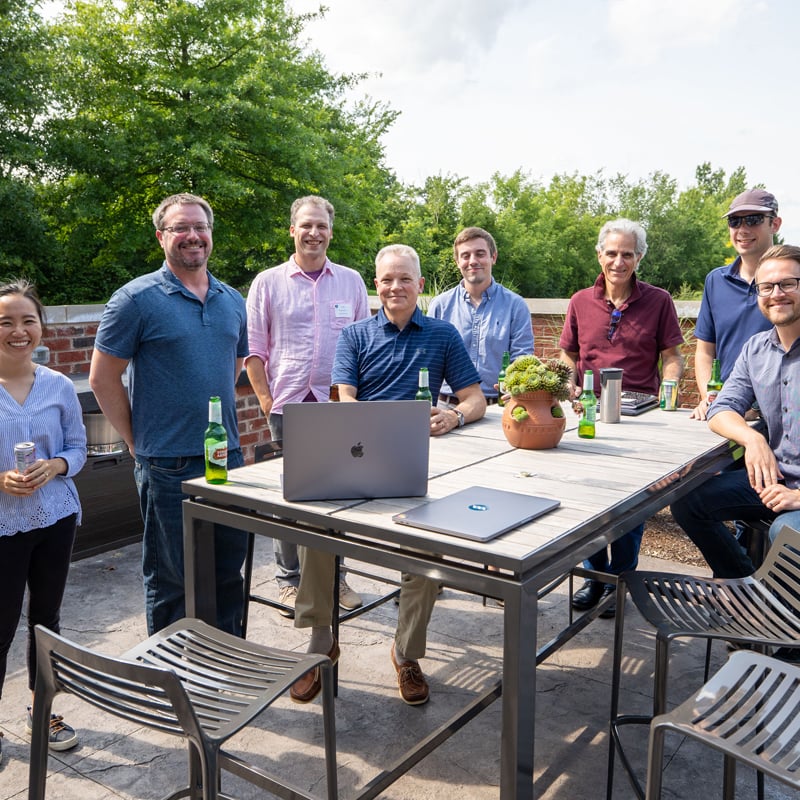 1. Strata Oncology
Strata Oncology is creating precision medicine for oncology patients. The Ann Arbor startup received $90 million in funding from Pfizer, Merck, and other pharma companies this year.
2. Beam Dental
Beam Dental raised $80 million in 2021, to continue the startup's phenomenal growth. Unique among insurtech startups, Beam Dental connects its insurance benefits services to members' use of an IoT-connected toothbrush, to create an awards program for good dental self-care.


3. Physna
Originally based in Cincinnati but now located in Columbus, Physna is a geometric deep-learning and 3D search company that searches, compares, and analyzes 3D models. The company raised $20 million in January and another $56 million in July, for a total of $76 million in 2021.


4. Loop
Based in Columbus, Loop is an exchange-first returns platform for scaling Shopify brands. This summer, the company announced a $65 million Series B funding round led by CRV.


5. Hallow
Hallow is a Chicago-founded Catholic prayer app that raised $62 million this year. In November, this Midwest startup raised $40 million in Series B funding, led by Drive Capital, which followed the company's $12 million Series A round announced back in April 2021. Hallow's funding is notable due to the fact that Silicon Valley has shied away from investing in religious tech. Hallow alone raised more in 2021 than the total amount of VC dollars invested in religious and faith-based apps in 2019 (which was only $18.2 million).


6. Coterie
Cincinnati startup Coterie is another insurtech startup in the Midwest bringing in big money. This year, they raised a total of $61.5 million. In October, Coterie raised $50 million in a Series B on the heels of their multi-million-dollar Series A funding round.


7. StockX
StockX is an online marketplace where people can buy and sell the hottest sneakers, apparel, electronics, collectibles, trading cards and accessories. The company is one of Detroit's biggest startups, and this year raised $60 million, which made its valuation jump to $3.8 billion.
8. Aware
Aware is an award-winning SaaS platform for data governance and risk and compliance controls. The startup raised $12 million in Series B at the end of 2020, and less than a year later raised another $60 million in Series C.


9. Klover
Chicago's disruptive payday advance startup Klover raised $60 million in 2021 in a Series A funding round led by Mercato Partners Traverse Fund, with new and current investors participating, including Lightbank, Core Innovation Capital and Starting Line.


10. Branch
Columbus insurtech companies have popped off in the last year. Branch is no exception. Branch Insurance is a Columbus startup that offers better — and simplified — bundled home and auto insurance. In June 2021 they raised $50 million in a Series B funding round led by Anthemis Group.


11. Circulo Health
Olive CEO Sean Lane has another venture called Circulo Health, which was launched in 2020. This year, the company raised $50 million in a Series A funding round led by Drive Capital.
Top Midwest Startups that Raised $10M or More in VC Funding
1. Splash Financial
Splash Financial is a Cleveland fintech startup that raised $44 million in a Series B to help expand its lender network and further develop its automated underwriting program.


2. SPR Therapeutics
SPR Therapeutics is a medical device company that develops peripheral nerve stimulation products for pain management clinicians. This Cleveland startup raised $37 million in Series D funding in October, 2021.


3. Finite State
Finite State defends critical devices, networks, and supply chains by leveraging massive data analysis to provide transparency to device manufacturers and their customers – enabling them to understand and mitigate their risks before they are compromised. The startup raised $30 million in a Series B in 2021.

4. Autobooks
Detroit fintech startup Autobooks raised $25 million in a Series B in 2021 to disrupt small business banking by creating a service whereby small business owners can sync financial institution data with invoicing and payments.
5. Our Next Energy
We've been waiting for battery tech to get the funding to drive electrification of the auto industry for the last decade. Our Next Energy is a mobility battery startup that was founded mid-2020. It's now backed by Bill Gates and Jeff Bezos to create batteries for EVs. ONE raised $25 million in a Series A round in October of 2021.
6. Empora Title
Columbus already has the synergistic process of empowering new startups in effect with Root Insurance investing in Empora Title as the startup raised $25 million to digitize the antiquated real estate title process.


7. Aeroseal
Aeroseal furthers climate change mitigation in a simple and practical way: through plugging tiny leaks in HVAC systems that cause energy waste. Aeroseal raised $22 million in June 2021 in Series A and quickly became one of Chicago's 2021 set of new tech unicorns valued over $1 billion each.


8. Hygieia
Detroit healthtech startup Hygieia raised $17 million in a Series B led by Israeli VC firm Firstime Ventures, and will use the money to digitize insulin management for diabetes patients around the world.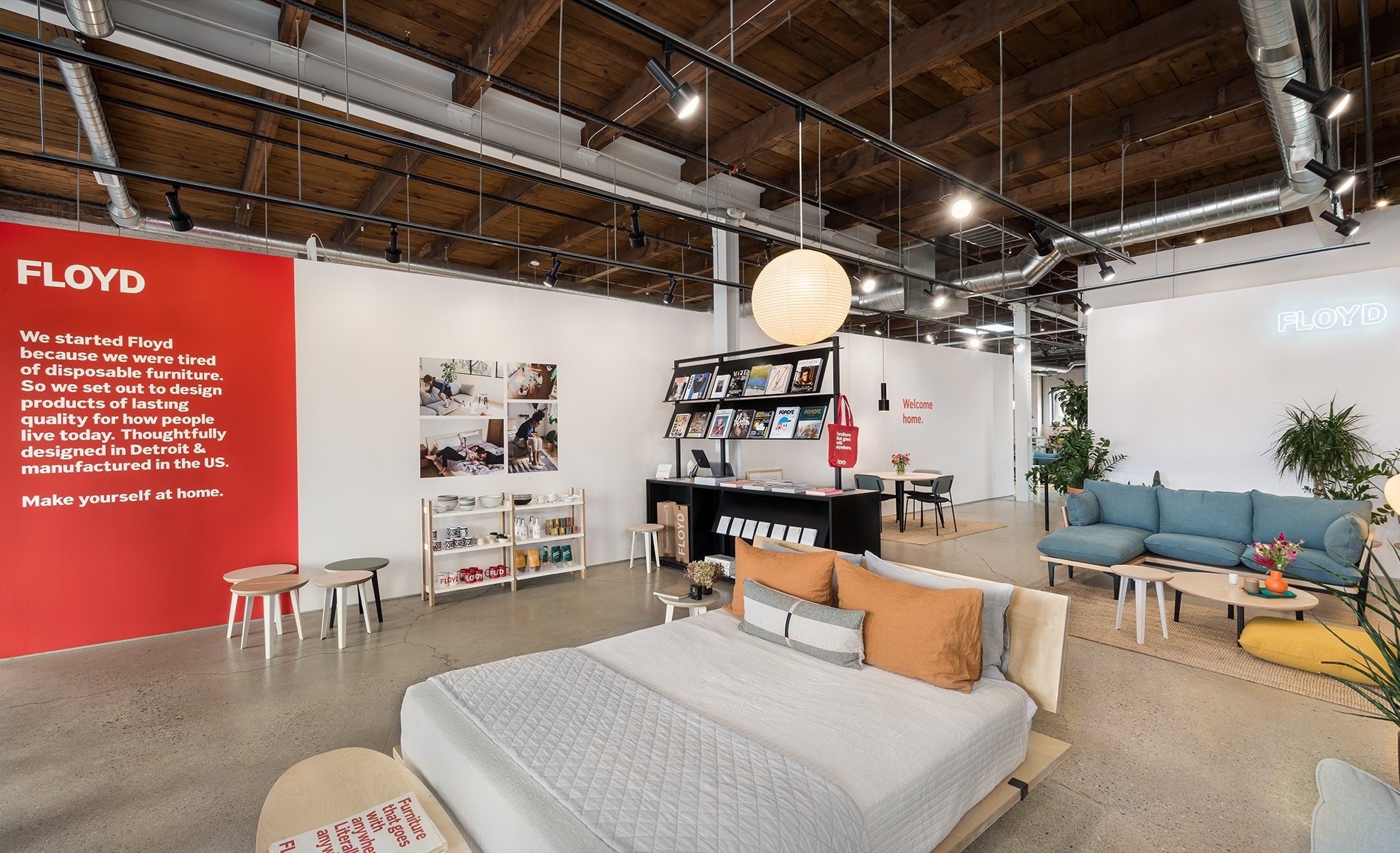 9. Floyd
It's not just tech that's getting funded in the Midwest. Sustainable furniture startup Floyd raised $15 million in a Series B for its eco-friendly furniture operation to expand to serve more customers.
10. Mantium
Ohio's Mantium raised $12.75 million in seed funding late in 2021 and launched its AI platform that allows users to build with large language models.


11. Blumira
Blumira Security just hired a new CEO Jim Simpson and raised $10.3 million in funding. This cybersecurity startup for businesses without in-house security staff continues its rapid hiring and expansion this year. We love seeing how Ann Arbor's growing security scene fits into gaps in the market from enterprise to small business and private consumers' security and privacy needs and the startups in this space complement each other rather than compete.

12. Airspace Link
Airspace Link raised $10 million to make drones safer for operators and communities as last-mile drone delivery becomes a reality in the U.S. The funding will be used to integrate the technology with as many transportation groups as possible.
13. Automation Workz
Detroit's Automation Workz, the nation's only black-owned cybersecurity reskilling school to help people of color transition into cybersecurity tech careers, received $10 million in funding to further their work expanding the program across the U.S.


14. Signal Advisors
Detroit's Signal Advisors received $10 million in Series A funding to build a specialized financial platform for financial advisors. The round was led by General Catalyst.
Smaller Midwest Startup Funding Rounds We Love to See
1. DeepHow
DeepHow creates AI-based training for the trades. This unique startup raised $9 million in a pre-Series A round this year. It's a new take on training work crews that could only come from the Motor City, where a remarkable number of people understand factory automation and workforce adaptation to technology.


2. RoboTire
RoboTire just raised $7.5 million in Series A funding early in 2021. This mobility tech startup was based on the concept of using robotic arms to install tires at tire stores as is done for initial tire installs in factories, saving time and money.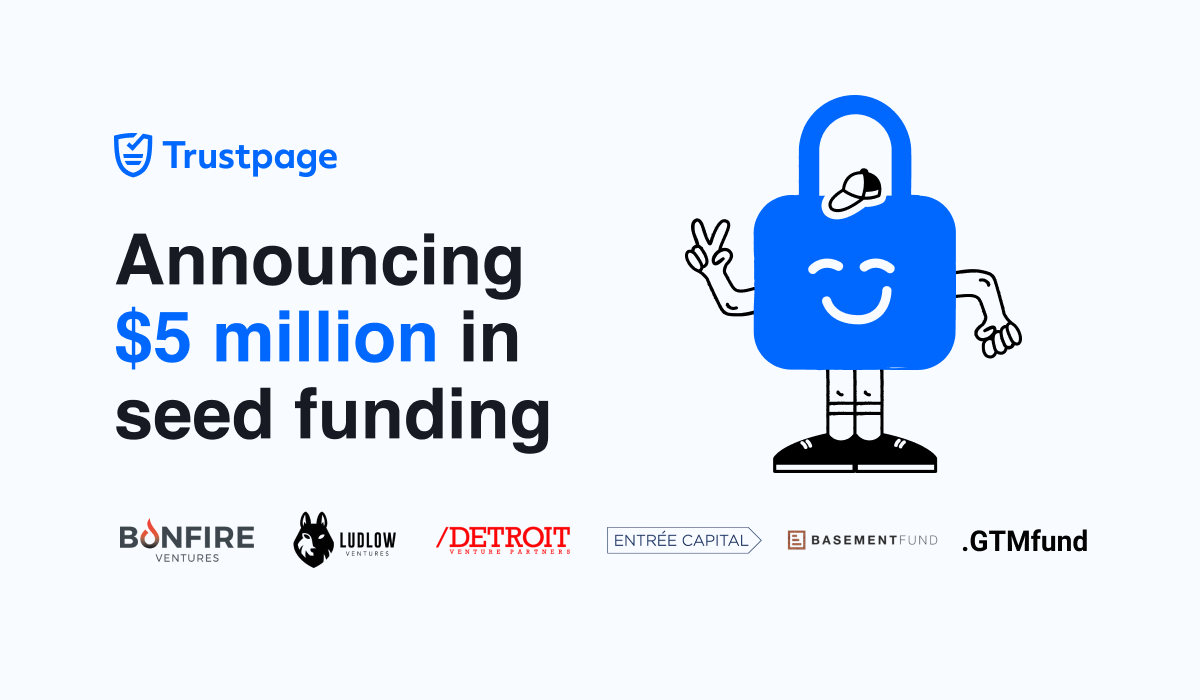 3. Trustpage
Detroit's Trustpage announced $5 million in seed funding in 2021, which will help the company further their work developing a platform that supports building trust in software.
4. PAXAFE
Milwaukee's PAXAFE brought in $2.25 million in seed round funding to apply AI and machine learning to manage risk in supply chains. The round was led by Ubiquity Ventures.
5. Wedge
Digital recruiting tech startup Wedge received $1.6 million in funding to further its work creating online video interview platform technology for HR departments as the job market heats up.
6. Guardhat
Guardhat has applied IoT to the industrial space by inventing a smart hat for industrial workers. The Guardhat smart hat won a TIME award plus attention from Forbes. Guardhat revenue has tripled year over year since the company's 2014 founding. Series B in January of 2021 brought in new funding, to total over $40 million raised so far.
Looking to join a high-growth startup in 2022? These companies — and many more — are actively hiring. Discover great jobs, find the best places to work and get hired by top companies on Purpose Jobs.