It's no secret that we love Detroit over here at purpose.jobs. We're Detroiters and take a lot of pride in the city we call home. It's a great place to live and work, and Glassdoor seems to think so, too. They named Detroit the 10th best city for jobs based on hiring opportunity, cost of living and job satisfaction. I'm not surprised that Detroit came in the top 10.
Who else was in the top 10? Mostly other midwest cities.
Hmm, that's strange. Are you thinking that? Because I'm not. The midwest is a growing economy as industries shift away from manufacturing and turn to new areas like tech. Cost of living is lower than it is on the coasts, and people are rooted in meaningful communities here. It makes working in, living in—and moving to—the Midwest pretty great.
We did a little more research about the startup scene in our neighboring Midwest cities and found an exciting, thriving hub of growth and technology that reminds us of home. Some of our own Detroit startups are growing into other cities, and more and more startups and VCs are looking to invest in cities outside of Silicon Valley. (VC like Allos Ventures bringing in $40 mil to Indianapolis, and Columbus's Drive Capital LLC becoming the first VC to reach $1 billion AUM). Check out the top startups in the Midwest. These are the ones you'll want to keep an eye on in 2020.
The Top Midwest Startups: Pittsburgh, Cincinnati, Indianapolis, Columbus & Cleveland
1. Argo AI, Pittsburg
Argo AI creates the technology behind self-driving cars. So they're basically helping to shape the future. They've been partnering with Ford after getting a $1 billion investment from the automakers. In 2019 Volkswagen wanted in on the fun and announced a $2.6 billion investment in Argo. These major investments put the valuation of Argo AI at more than $7 billion. And in just two and a half years their team has grown from 3 people to more than 500. The net-net? They're the ones to watch.
P.S. On that list of best cities for jobs, Pittsburgh came in at #2.
2. MediView XR, Cleveland
Cleveland, which came in at #5, is a city known for many things, but a major part of Cleveland's economy revolves around the Cleveland Clinic. A lot of startups in that area use tech innovations to help serve the healthcare industry. One of them is MediView XR, a Cleveland Clinic-backed XR medical visualization startup. Imagine if surgeons had x-ray vision. That's kind of what it is, actually. They use their custom software and the HoloLens to help doctors visualize patient anatomy, and anchor it precisely on their body. They recently raised $4.5 million and are using that moolah to help patients kick cancer in the butt.
By the way, they also have development offices in Toledo, which is basically our neighbor, just south of the Michigan border. Hi, Toledo!
3. Olive, Columbus
Leave the robotic processes to the robots. Olive is the only operational AI technology designed specifically for healthcare. They automate repetitive, rule-based and trigger-driven tasks, like eligibility checks, claims statusing, and more, so that humans can get back to, you know, taking care of other humans. Since their founding, they've raised $72.8 million and are rapidly growing. They're located in Columbus, which was ranked #14 on the list of best cities for jobs.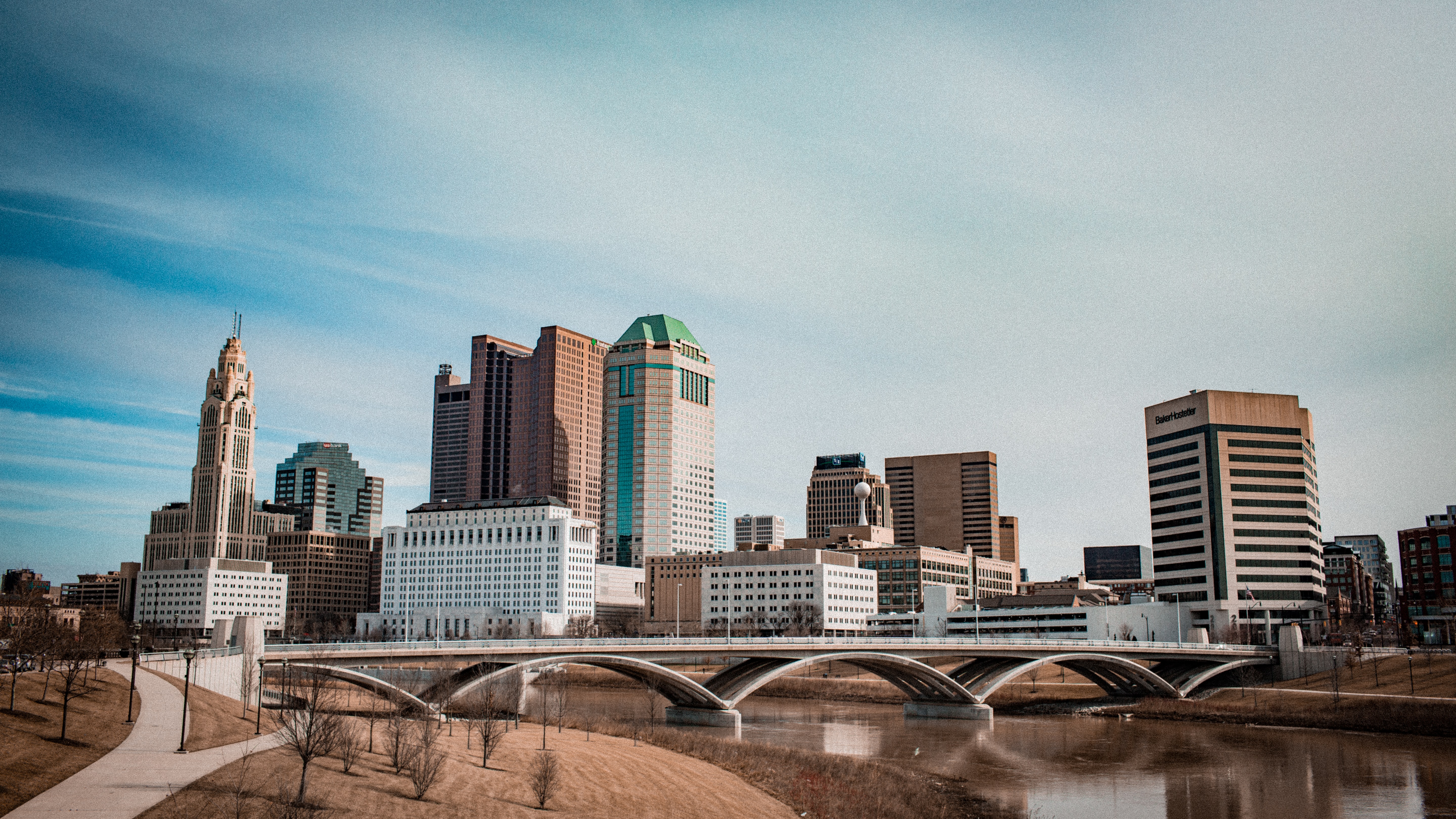 Columbus, OH
4. Zylo, Indianapolis
Indy came in strong on the list at #3. It has a very affordable cost of living, and a lot of young professionals are choosing Indy over bigger (more expensive) cities and working in the budding startup scene there. One of the cool companies in Indy? Zylo. It's a SaaS management platform designed to help companies optimize cloud-based subscriptions. Last fall they raised $22.5 million (for a total of $35.2 million raised). In early March, the company announced a partnership with vCom Solutions, a leader in IT spend and lifecycle management. They were also named one of the best places to work in Indiana in 2019.
5. READY Robotics, Columbus
Headquartered in Columbus, READY Robotics is just a short drive away from 60% of US manufacturing. They created the world's first universal operating system for industrial automation to help manufacturers solve labor challenges, boost output, up quality and cut costs. They just finished a round of fundraising last month that brought in a whopping $23 million (they've raised a total of $42 million), bringing the company's valuation up from $32.5 mil to $70 mil. We're watching this company closely to see what they're going to do with all that money (and what they're going to do next).
6. Gridwise, Pittsburgh
Gridwise is a seriously nifty tool for rideshare drivers. It gives drivers helpful info (like how many passengers are landing at the airport and when) to help drivers optimize their rides and make more money. It also helps them track their mileage and help calculate their tax reports, which also equals more money. Gridwise just secured $3.3 million in funding in February, and has raised a total of $5.4 million.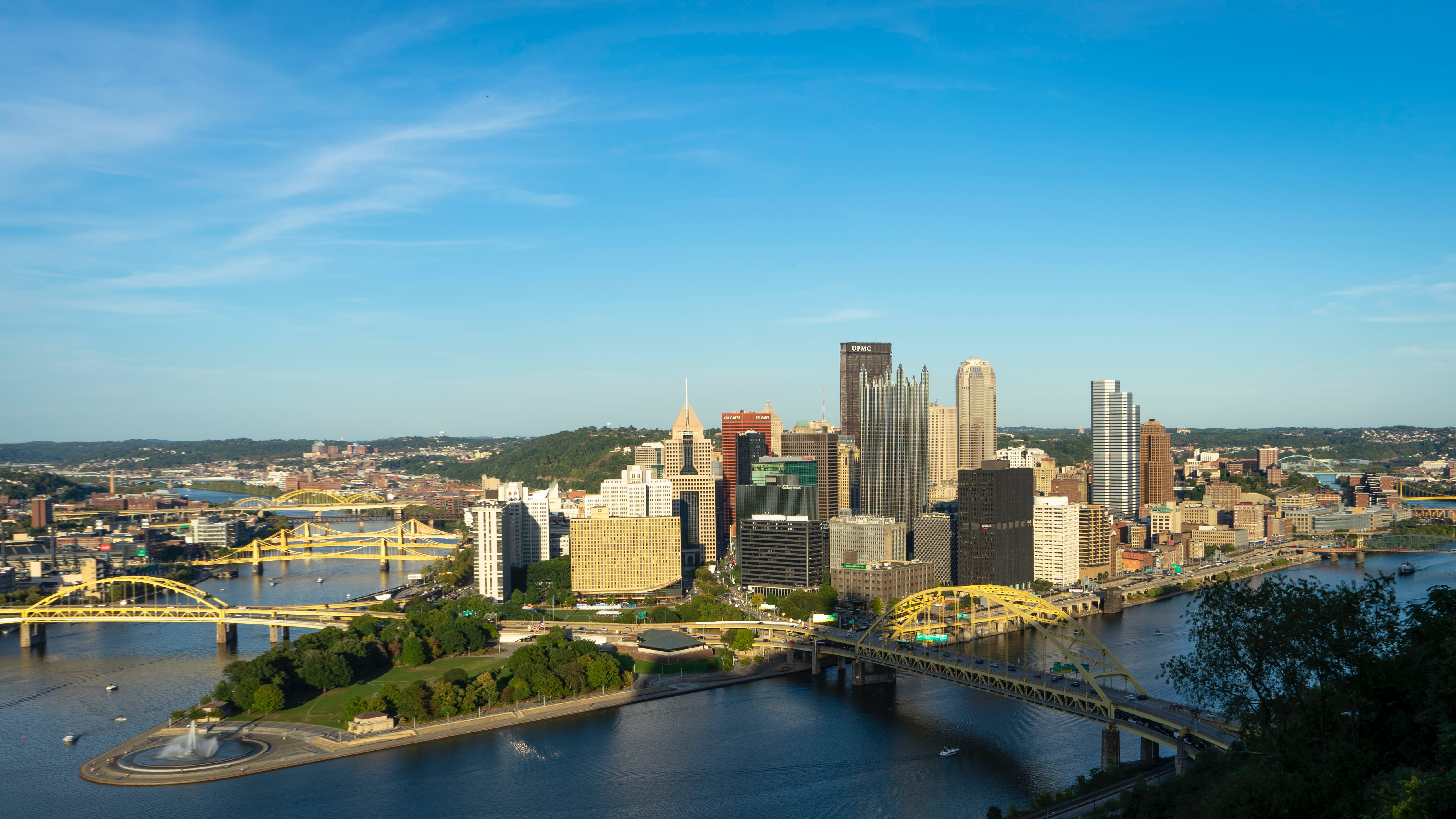 Pittsburgh, PA
7. Kerauno, Indianapolis
If you're wondering how to pronounce that, it's ker-ah-no, and it comes from the ancient Greek word for lightning. Their solutions are kind of like lightning, too—powerful. Kerauno is a leading provider of global cloud communications solutions. They develop UCaaS (unified communications as a service), text engagement and intelligent workflows. 2019 was a huge year of expansion for them, creating many tech jobs in the city, acquiring custom software firm Inverse-Square, and raising over $25 million in funding. Oh, and they partner with cool organizations like the Indianapolis Colts to deliver better communications to fans. We're looking out for what major things happen in 2020 for them.
8. ForAllSecure, Pittsburgh
Ann Arbor isn't the only city with cybersecurity startups. ForAllSecure is a little different though than the other cybersecurity startups. They have Mayhem. Not the guy on the commercials who destroys everything. Mayhem is ForAllSecure's autonomous security analysis system. It finds software bugs and fixes them—even in major programs like Netflix. It started when CEO David Brumley and his research team entered the DARPA Cyber Grand Challenge in 2016. Mayhem helped them win the top prize—$2 million. They've been growing ever since, in the private sector as well as in government and defense. In 2019 they received $15 million in series A funding, so we're keeping an eye on them to see what they'll do next in 2020.
9. Astronomer, Cincinnati
Cincy was another top ten city, coming in at #9. It's known for its architecture and its chili, but it also has a growing startup scene. Astronomer is one of the top startups in Cincy. Built on Kubernetes, Astronomer is a data engineering platform that helps customers get right to the analytics—and the insights. They were founded in 2015 and have raised $11.5 million total, closing in on $5.7 mil last fall.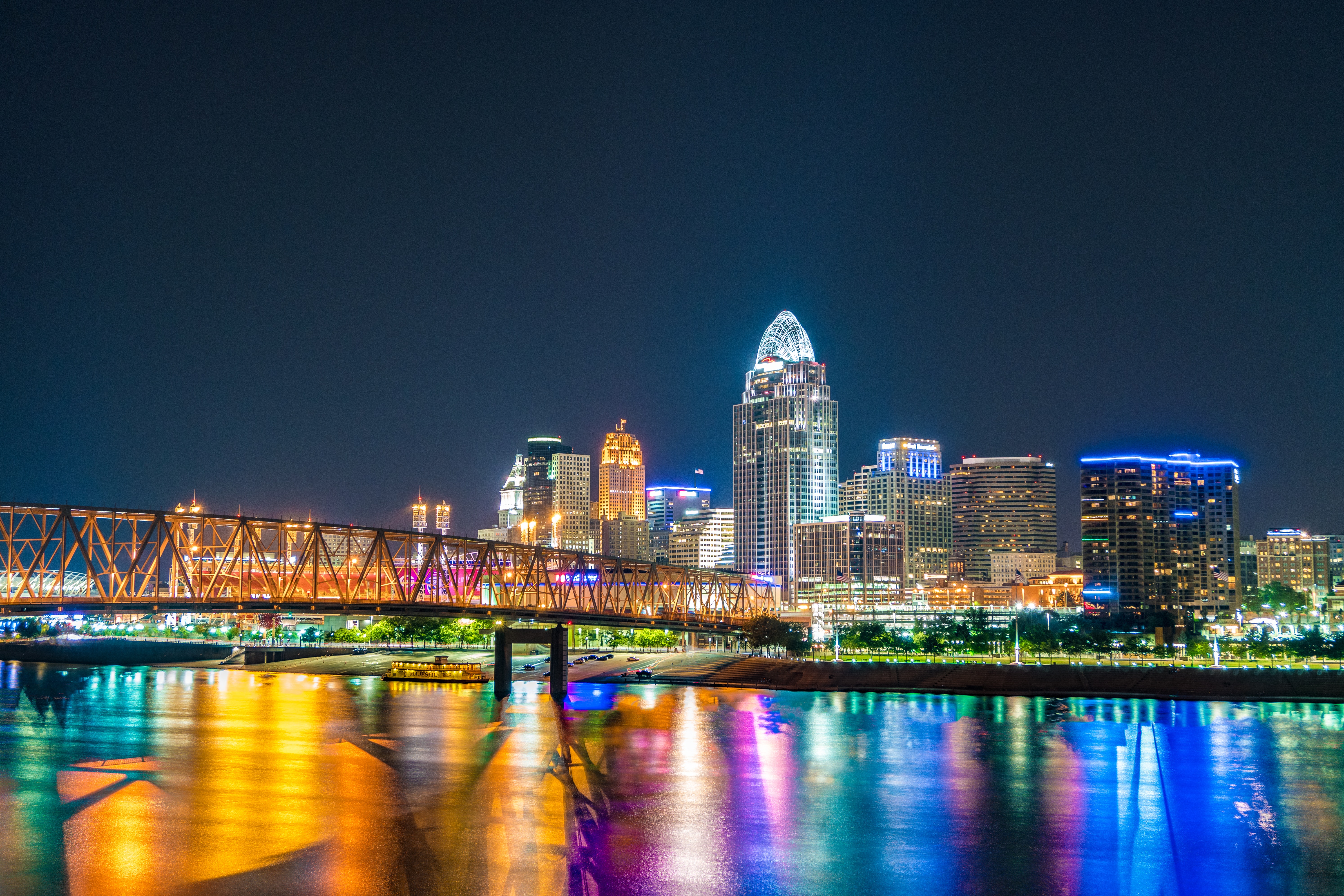 Cincinnati, OH
10. Aver, Columbus
Aver is a software company that helps healthcare payers and providers design, create, and administer value-based programs. They're another Columbus company doing very well on the funding side. In early January, they closed a series C funding round with $27 million, bringing their total funding up to $53.1 mil. With all this new cash rolling in, Aver plans to grow platform capabilities that help support customer needs.
11. Axuall, Cleveland
Founded in 2018, Axuall is a digital network that verifies identity, credentials, and authenticity in real-time. Eliminating waste, preventing fraud, and managing risk are all huge goals of Axuall, and they're doing a good job of it. They like to collaborate and have a lot of partners like Hyr Medical, MetroHealth and more. Last fall, they closed $3 million in seed funding, which they'll use to hire software engineers, conduct large scale pilots, grow their partner network and complete the research and development for Axuall's commercial release.
12. Casted, Indianapolis
Casted is the first SaaS marketing platform for B2B podcasting. They're on a mission to make podcasting for brands more engaging, efficient, and effective by giving companies everything they need to get a podcast out there. Last month they announced $2.5 million in seed funding, which they'll use to grow its product, sales, and marketing teams. They also want to use the money to expand their platform and add new features. Be on the lookout (or tune in) for more from Casted.
13. Root Insurance, Columbus
Root Insurance is an all-mobile car insurance company that uses data and technology to base insurance rates on how people actually drive. They've raised a lot of money. Like, a lot. Last year they raised a mega $350 million in series E funding, bringing their grand total to $527.5 million. Their services are in a lot of states, but they plan to be in all 50 states soon. We're waiting *patiently* for the day it comes to Michigan…
14. EmployStream, Cleveland
When you have a lot of employees, you need things to run smoothly. Enter EmployStream, software that automates the hiring and onboarding processes for high-volume employers. They just completed a round of Series B funding last month, bringing in $7 million.
15. MetaCX, Indianapolis
Before it was even called SaaS, the founders of MetaCX were doing SaaS. Their team has been developing these products for over 20 years. Maybe that's why they're so good at bringing suppliers and buyers of SaaS together for better collaboration and outcome management. Could also be why they closed a major $14 million in early round funding. Bottom line, they're smart, they're growing, and they got some steam in their engines to do some pretty great things in 2020.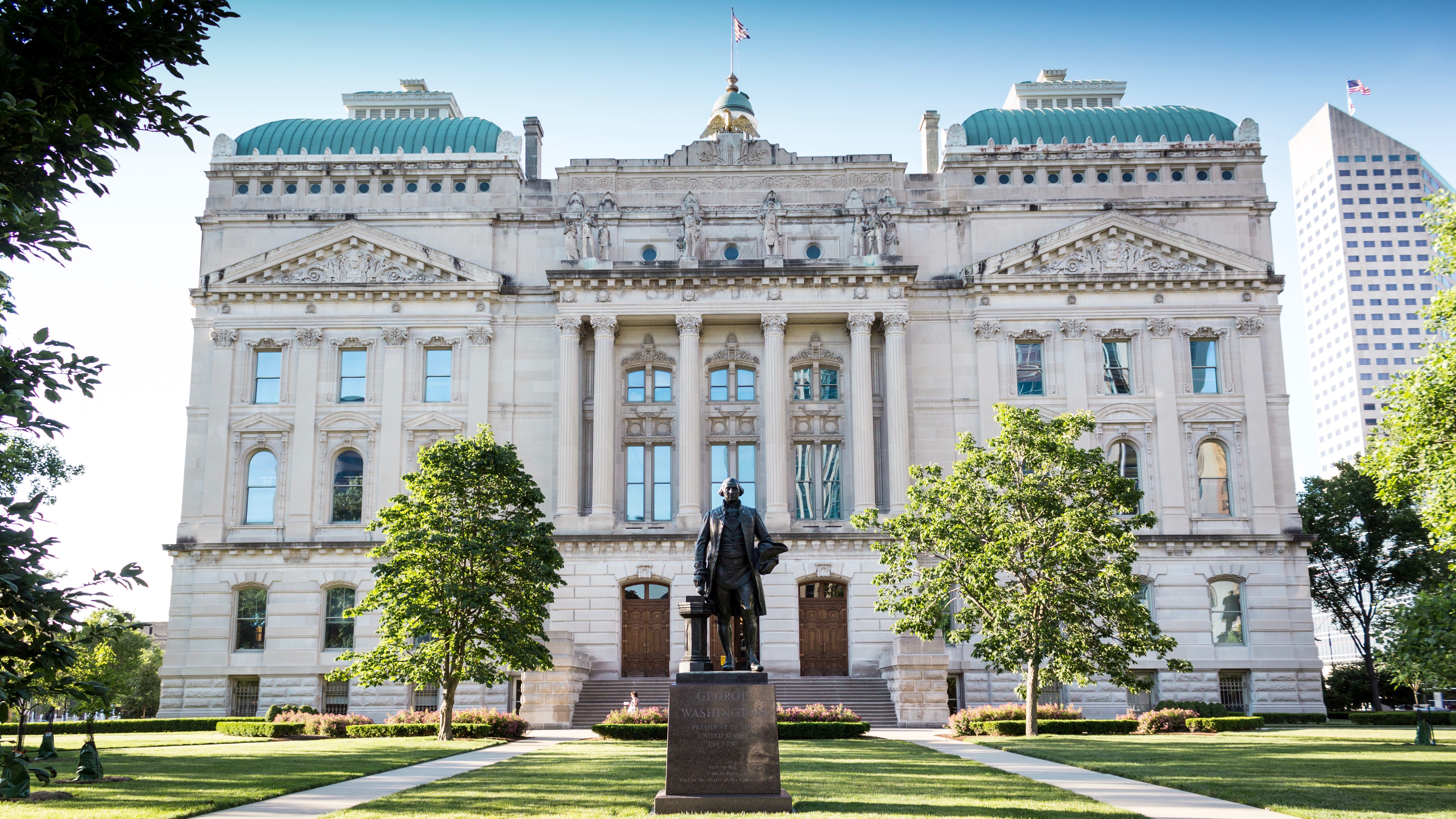 Indianapolis, IN
16. Upshift, Cincinnati
Founded in 2016, Upshift is a digital marketplace for on-demand labor. The platform helps businesses find short-term labor while also helping workers find flexible gigs and shifts. They just closed a round of series A funding, bringing in $3.7 million, which will be used for hiring and expanding to new markets. So watch out, Upshift coming to a city near you? We'll see…
17. Lessonly, Indianapolis
Lessonly is a software platform designed to help companies train and teach employees better, so that everyone can "do better work." Because when teams are aligned and learning new things, progress happens. Maybe that's why Lessonly was named one of the best startup employers, not just in the midwest but in the county.
18. Beam Dental, Columbus
If you take care of your teeth, you'll probably need less dental work. Makes sense, right? Beam Dental thought so, too, which is why they incorporate dental hygiene practices into their dental insurance policy pricing. Their Beam Perks (like their connected toothbrush) also help members get better dental care. They've raised $88.4 million, with $55 million of that coming in last year. That's a lot of funding to make a lot of cool things happen in 2020.
We missed some other really great midwest cities that were also on the list: St. Louis (#6), Chicago (#15), Milwaukee (#19), and Minneapolis/St. Paul (#21). The net-net: there's a LOT of great startups in the midwest, so stay tuned for our next list…
Want more stories like this sent straight to your inbox? Subscribe to the purpose.jobs blog.