Women are — and have always been — making big moves in the tech industry. They're starting, joining, and investing in tech companies at record rates. Even still, women are underrepresented in the tech industry.
Take 2021 for example. Last year, venture funding for women-founded startups increased 83% from 2020. This surge, with $6.4 billion raised, was still only 2% of all venture capital raised in 2021.
One of the top 5 female-founded and led companies who raised significant VC dollars last year was Ann Arbor-based Workit Health. Led by Lisa McLaughlin and Robin McIntosh, Workit Health raised $118 million.
Of course, raising money isn't the only sign of an influential person in the tech industry. Innovation, mentorship, inclusion, strategy, execution, compassion are other signs of a great leader who is making an impact. As women continue to be underrepresented in tech, it's important to recognize those who invite other women to the table and help pave a path for young girls in STEM.
For this International Women's Day, we're celebrating 15 women executives who are making a difference in the tech industry. From founders to CEOs, directors to mentors, meet these impactful women in the tech industry.
15 Female Executives Impacting the Tech Industry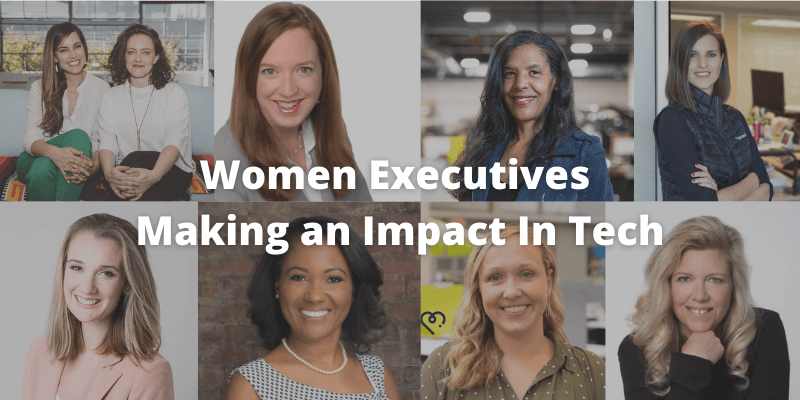 Mary Barra
Chair and CEO of General Motors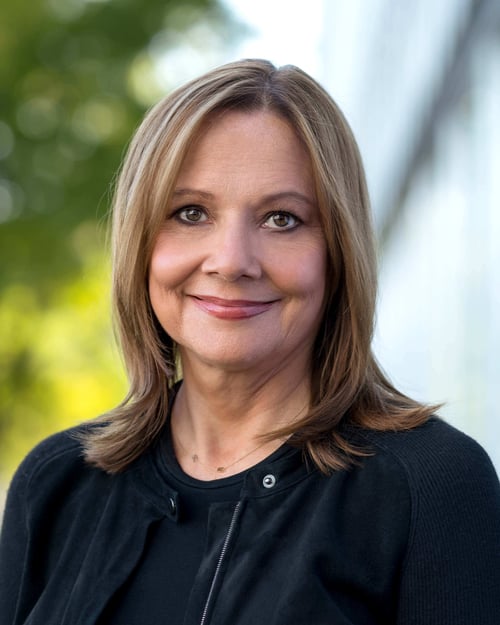 Mary Barra is Chair and Chief Executive Officer of General Motors. She was elected Chair of the GM Board of Directors on Jan. 4, 2016 and has served as CEO of GM since Jan. 15, 2014. She is the first female CEO elected to lead a major auto company.
Under Barra's leadership, GM envisions a world with zero crashes, to save lives; zero emissions, so future generations can inherit a better planet; and zero congestion, so customers get back a precious commodity – time. She is focused on improving the customer experience and strengthening GM's core vehicle and services business, while also working to lead the transformation of personal mobility through advanced technologies like connectivity, electrification and autonomous driving.
Prior to becoming CEO, Barra served as GM executive vice president, Global Product Development, Purchasing and Supply Chain since August 2013, and as senior vice president, Global Product Development since February 2011. In these roles, Barra and her teams were responsible for the design, engineering and quality of GM vehicle launches worldwide.
Barra began her career with GM in 1980 as a General Motors Institute (Kettering University) co-op student at the Pontiac Motor Division. Since then, she has taken on many roles at the company, serving as vice president, Global Human Resources; vice president, Global Manufacturing Engineering; plant manager, Detroit-Hamtramck Assembly; and in several other executive engineering and staff positions.
Barra is also Chair of the Business Roundtable, an association of chief executive officers of America's leading companies. She serves on the Board of Directors of the Walt Disney Company, the Duke University Board of Trustees and the Detroit Economic Club. Additionally, she serves as the Chair and founding member of GM's Inclusion Advisory Board.
Catherine Allshouse
Global Chief Information Officer & Head Of Operations at Veeva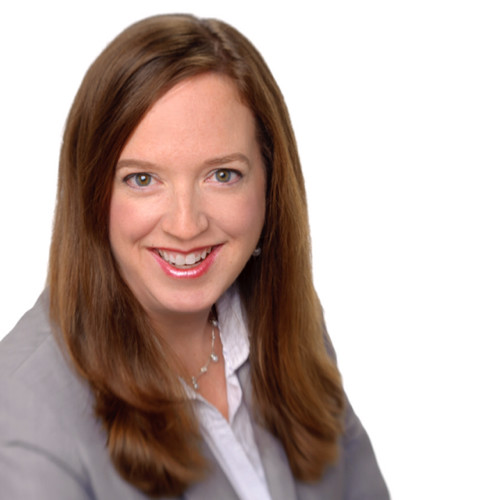 Catherine Allshouse is the Chief Information Officer and Head of Operations at Veeva. She also serves as the site leader of Veeva's second U.S. corporate hub office in Columbus, OH. As the head of Veeva's IT, Security, Quality & Compliance, Technical Operations, and Facilities & Workplace team, Catherine is an industry-leading technology executive.
Her extensive experience in the commercial and industrial software business, spans roles from strategy through delivery. Her experience includes both large and small enterprises in both the commercial and non-profit sectors, and she has led both technology and business operations. From leading the software engineering division at the Kroger Company to serving as CIO and COO at KnowledgeWorks and leading a team that developed technologies that enable the analysis of national education and community data, Catherine is a leader of teams that make an impact.
Compassionate and kind, Catherine always strives to help others, especially those who are more junior. She also shared with us her advice to young girls who might be interested in tech:
"Say yes! Math and technology are for girls. Deep thinkers, logical builders, friendly leaders, quiet puzzle solvers, gamers and creative artists alike. The future of almost every job already includes technology and a tech career is a virtual lifetime employment guarantee. Women are excellent engineers and technical leaders."
Lisa McLaughlin and Robin McIntosh
Co-founders and Co-CEOs at Workit Health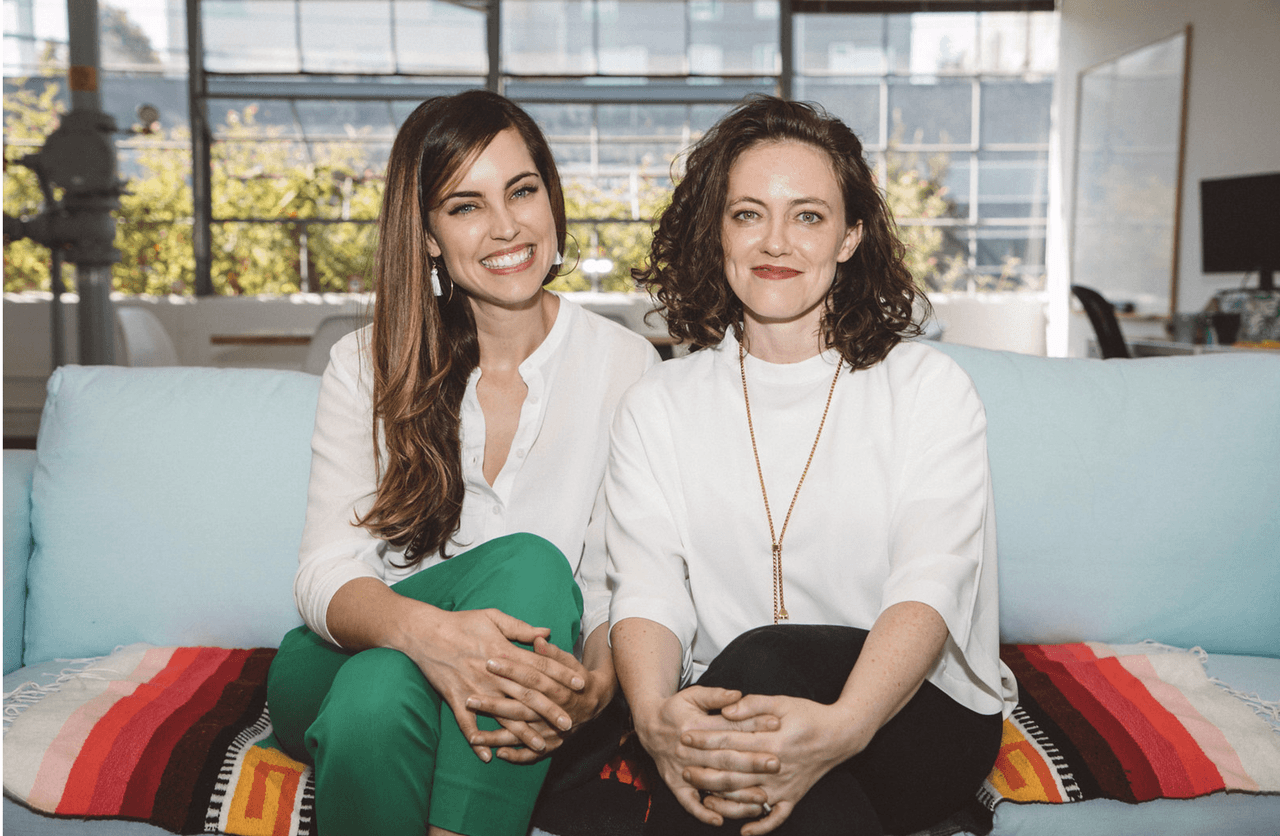 In 2015, Lisa McLaughlin and Robin McIntosh founded Workit Health. The two had both experienced America's broken addiction treatment system firsthand, and while out in the Bay Area, they saw Silicon Valley revolutionize everything from communication to transportation. As experienced technologists, they wanted to revolutionize the way addiction is treated in America.
Lisa and Robin created Workit Health, a digital health startup that offers expert care for substance use, mental health, and co-occurring disorders. Since 2015, the company has rapidly grown, raised $138 million dollars, and continues to expand all over the country, providing more treatment access to people who need it.
Lisa is a serial social entrepreneur with passion for creating a high-performance and collaborative culture, focusing on precision prevention models. She's served on executive leadership teams at startups in the digital health and edtech spaces for over ten years, supplemented with seven years of academic experience in psychiatry.
Robin McIntosh believes that addiction treatment will be radically transformed by patient led advocacy and design. An experienced entrepreneur, designer and proud woman in recovery, Robin has founded multiple companies, and has worked in digital health and social impact over the past ten years.
Nina Grooms Lee
Chief Product Officer at May Mobility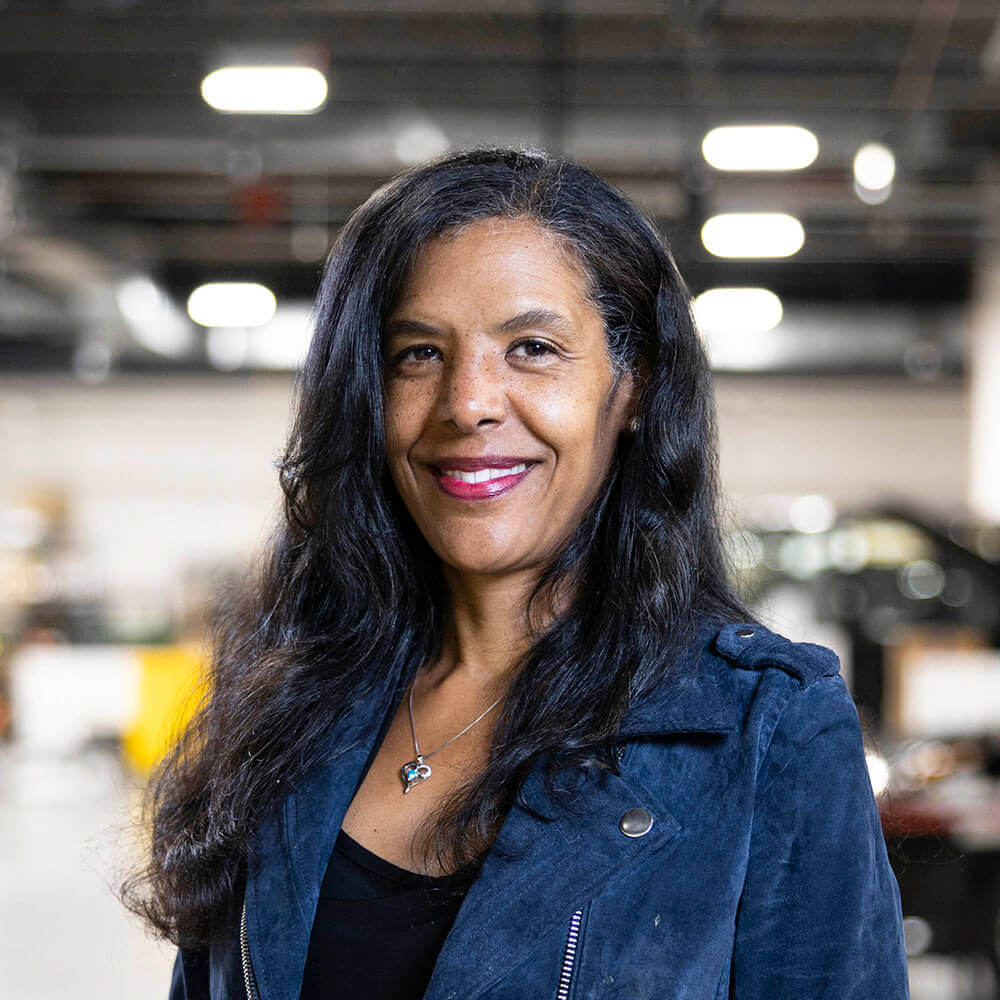 Nina Grooms Lee is Chief Product Officer of May Mobility, Inc. She was appointed to this position in June 2020 and is responsible for defining the company's product and technology portfolio. Prior to joining May Mobility, Grooms Lee was the Chief Product Owner of Ford Autonomous Vehicle Software Solutions. Prior to that, she worked on Internet of Things software, data & AI for 9 years of which 5 years were in executive leadership roles at GE Digital.
May Mobility is a leader in the development and deployment of autonomous vehicle technology, a cutting-edge industry that's forever changing mobility as we know it. Its class-leading proprietary autonomous driving technology has provided more than 300,000 rides. Recently, May Mobility announced its initial Series C funding round, an $83 million investment.
The company is on a mission to transform cities with AV technology to cut down traffic congestion, cut down carbon emissions, and provide accessible transportation to people in the community. And Nina is an impactful woman executive, leading the technology teams to make that happen.
Amanda Epp
CEO at ScriptDrop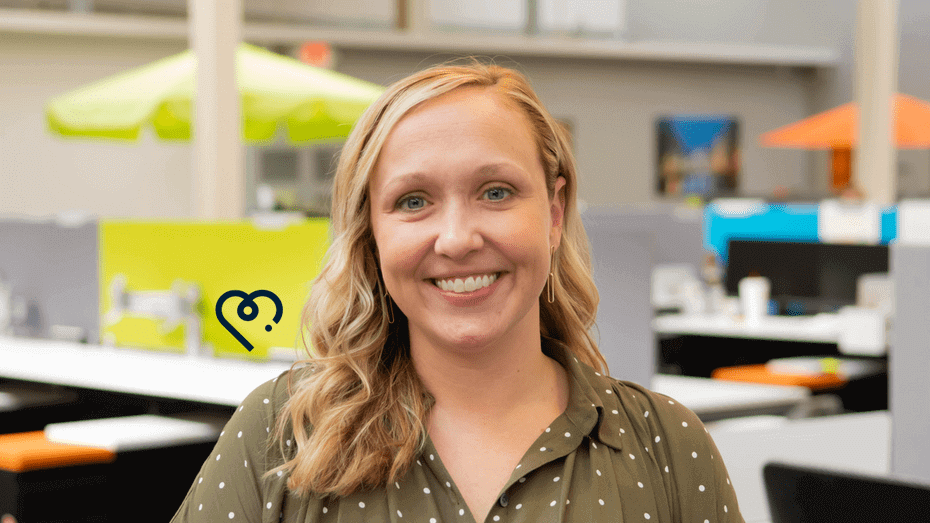 Amanda Epp is ScriptDrop's CEO — and first employee. Responsible for the sales, marketing, and business development teams, Amanda also leads innovation for ScriptDrop's clients in the pharmaceutical manufacturing sector.
Active in the Columbus startup and tech community, Amanda rose through the ranks at CoverMyMeds, a healthcare IT company that sold for more than 1 billion dollars to McKesson Corporation in 2017. Amanda played an integral role in the company's exponential growth during her eight-year tenure, and eventually became Director of New Product Implementation.
Amanda's entrepreneurial spirit has made a large impact on the Columbus startup community, one of the fastest growing tech hubs in the country. She is also making a difference with her foundation Go Get the World, an organization that supports and empowers women to chase their dreams.
Qian Liu
Chief Data Officer at Guideline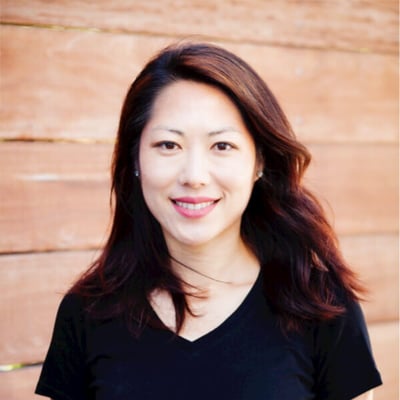 Qian Liu is Chief Data Officer at Guideline, the easy, affordable retirement platform used by more than 27,000+ small businesses. At Guideline, Qian oversees and is responsible for company-wide efforts in data science, data engineering, and analytics. Prior to joining Guideline in 2018, Qian was head of data at GoFundMe, a social fundraising platform that facilitates billions of dollars in donation transactions for tens of millions of donors across the world. While at GoFundMe, Qian built a centralized, full-stack data function from the ground up during a period of tremendous growth for the company that took it from a novice idea to a mainstream global phenomenon. Before GoFundMe, Qian was on the founding team at Wealthfront, a robo-advisor pioneer. During her six year tenure at the company, Qian held several roles, ultimately becoming director of research, focusing on automated investment product R&D during a period when Wealthfront's assets under management grew from $0 to $3 billion. Qian holds a PhD in Computer Science from the University of Pennsylvania, a BS in Computer Science from Tsinghua University in Beijing, and is a CFA Institute Charterholder.
Allison Robinson
CEO and Founder of The Mom Project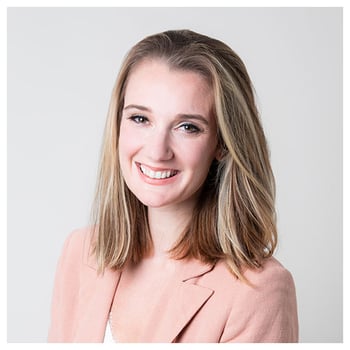 Built for women who don't want to choose between their families and their careers, The Mom Project was founded by Allison Robinson while she was on maternity leave. The company works with employers who are dedicated to building and designing a better workplace, so that women with children can get back into the workforce more easily. Since its founding in 2016, the Mom Project has raised over $115 million in funding and rapidly grown its users and member organizations.
More than 40 percent of highly skilled women leave the workforce once they're moms, and Allison's advocacy — and technology solutions — for women in the workplace are helping women pursue careers and take care of their families.
Tonjia Coverdale, Ph.D.
Associate Vice President, Finance Technology at Nationwide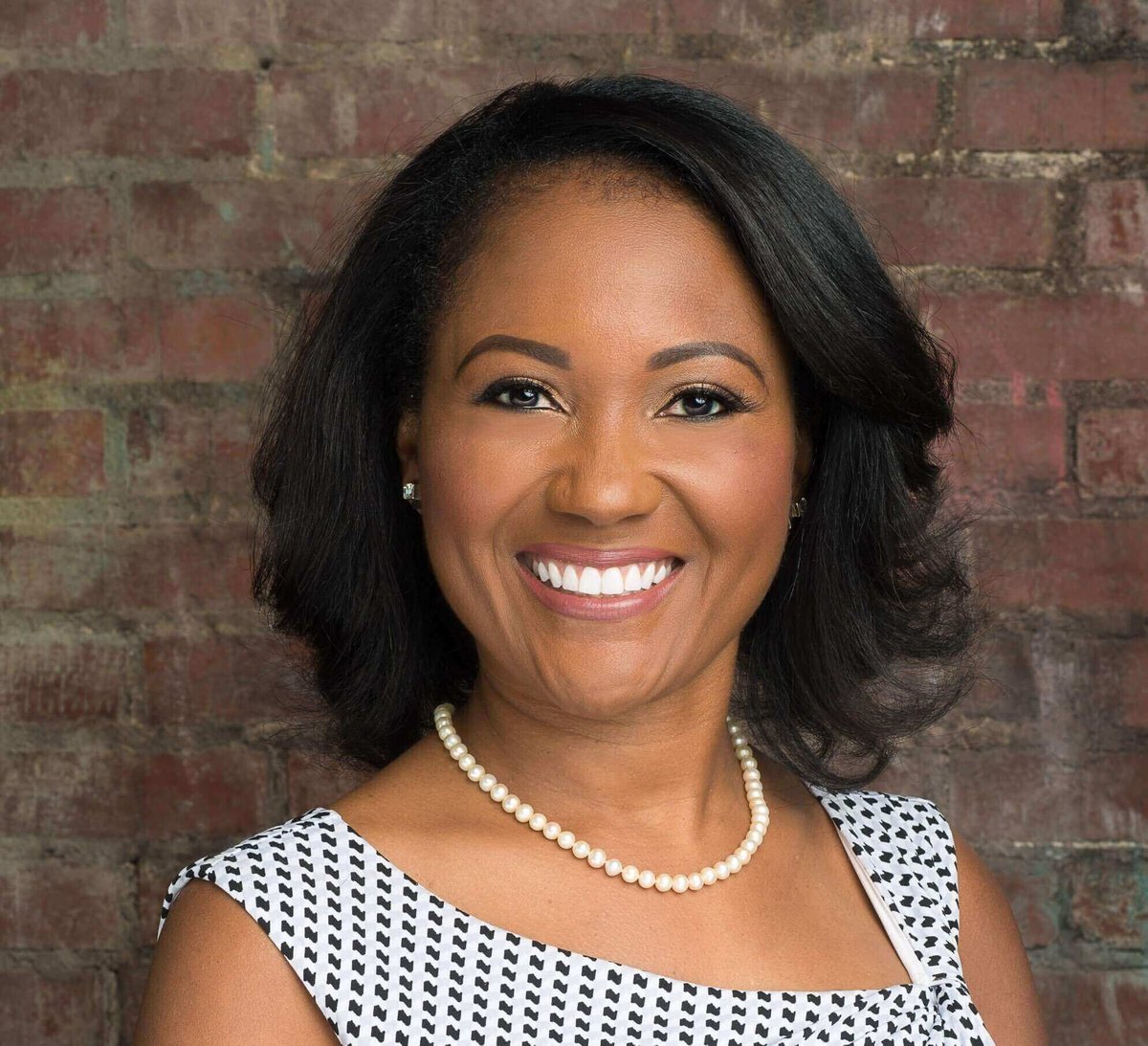 Tonjia Coverdale is a technology executive, professional, and scholar whose experience spans academic and applied research, industry practice, entrepreneurial insight, and strategic focus. She holds three degrees in information systems and technology – B.S., MBA, and Ph.D. – and Tonjia has 25 years experience in the field. Having pursued a dual career path in both industry and academia, she also has 19 years of experience in higher education as an administrator and professor.
Now, Tonjia is the Associate Vice President of Finance Technology at Nationwide in Columbus, Ohio, driving Nationwide's digital transformation.
She also has a dedicated commitment to increasing socioeconomic mobility by providing career access to the technology industry, creating pathways for women and traditionally underrepresented groups.
Anna M. Counselman
Co-Founder, People & Operations at Upstart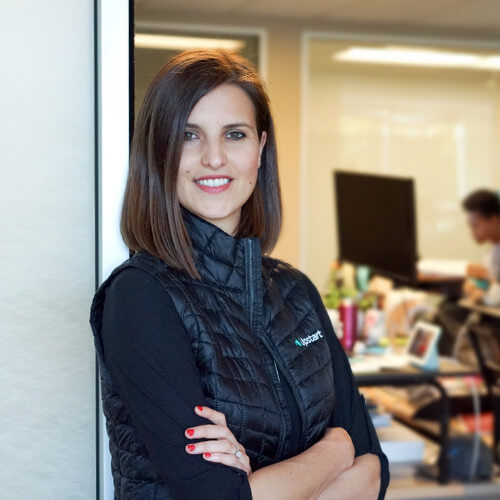 Anna M Counselman is a co-founder and executive at Upstart, the fair and smarter fintech lending platform. At Upstart, Anna leads the people and operations teams, focused on customer experience and culture-strategy alignment. She's helped scale Upstart from zero to 200+ employees and originate more than $6B in loans.
A startup and tech veteran, Anna has extensive background in tech, including her leadership at Google. There, she led the Gmail Consumer Operations as the business grew from 150 million to 450 million users and launched the global Enterprise Customer Programs team. She also held a variety of operations roles at McMaster Carr and several other startups.
Anna received a White House Champion of Change award and was recognized as one of Silicon Valley Business Journal's 40 under 40. As Upstart continues to grow, especially in Columbus, we're looking forward to seeing her leadership make an even greater impact.
MaryBeth Wilkinson
Executive Vice President, Chief Legal Officer and Corporate Secretary at KLA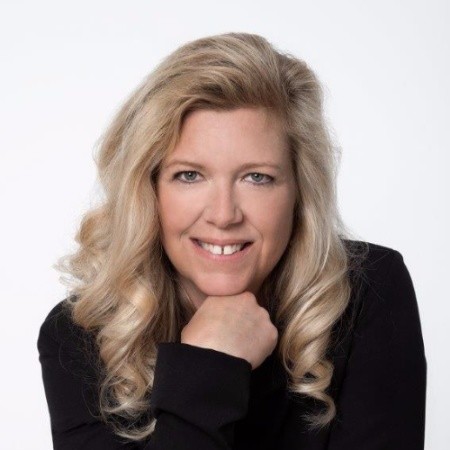 MaryBeth Wilkinson serves as Executive Vice President, Chief Legal Officer and Corporate Secretary for KLA. She helms the global legal and compliance organization and provides guidance to the board of directors, executive team, and senior leaders. Her oversight includes risk mitigation, corporate governance, public disclosure and SEC reporting, investor relations, capital market transactions and more. She helps strengthen company focus on sustainability, environmental social governance (ESG) as well as global ethics and compliance functions to supplement risk management processes.
Based in Ann Arbor, Michigan, MaryBeth has more than two decades of legal experience including extensive executive and managerial experience in industrials and manufacturing. Before joining KLA in September 2020, she served as senior vice president, general counsel and corporate secretary of O-I Glass Inc. and prior to that as a Chicago-based partner in an international law firm. MaryBeth was named to Women Inc.'s 2019 Top Corporate Counsel list.
KLA is a public technology company founded in Silicon Valley with a rapidly growing second headquarters in Ann Arbor. The KLA team work on the edges of deep science exploring electron and photon optics, sensors, machine learning and data analytics. Virtually no laptop, smartphone, wearable device, voice-controlled gadget, flexible screen, VR device or smart car would have made it into your hands without KLA, and they are proud to be part of the most significant technological breakthroughs.
Caitlin Fiordirosa
CFO at Path Robotics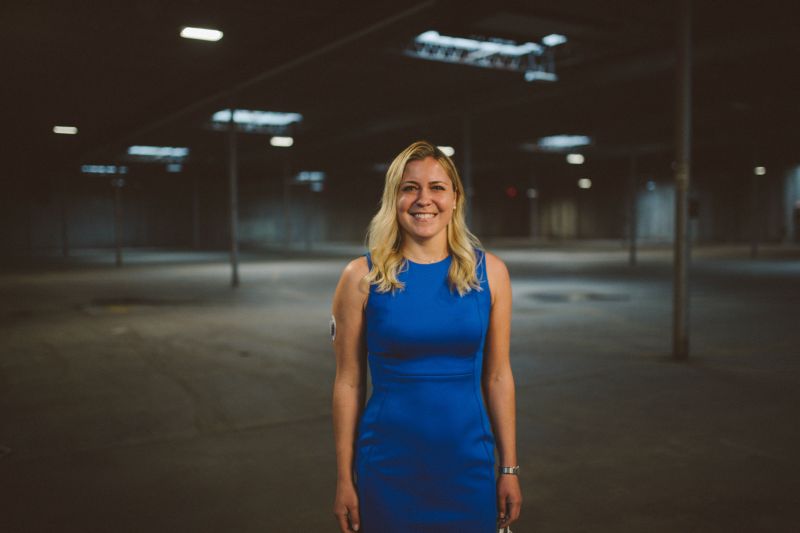 Caitlin Fiordirosa, CFO at Path Robotics, has been influencing the Columbus startup community long before she started at Path last year. She started her career as an analyst in investment banking at JP Morgan Chase, and in 2019 she took on a partner role at Drive Capital. In that role, she sat on Path Robotics' advisory board for two years as senior partner and was a kay player in driving Path's tremendous growth.
As a full time member at Path now, Caitlin handles all strategic financial planning, economic analysis, capital markets, accounting and treasury, and fundraising. In 2021 alone Path Robotics raised $156 million, bringing their total funding to $171 million.
Alisyn Malek
Executive Director at Coalition for Reimagined Mobility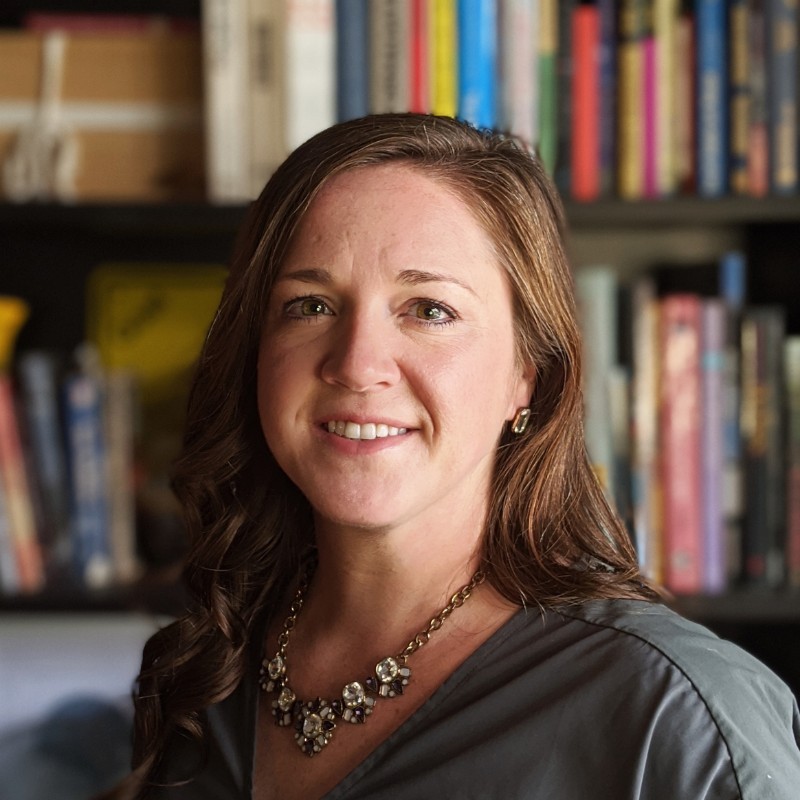 Alisyn Malek is an entrepreneurial and engineering force to watch. At GM, she quickly rose through the engineering ranks until leaving her work to co-found Ann Arbor startup May Mobility. Now, Alisyn is the Executive Director at Coalition for Reimagined Mobility, a global coalition of industry, government and academic leaders shaping policy for more equitable and sustainable solutions that leverage technology to improve the movement of people and goods around the world. The Coalition also conducts research and advocacy to advance platforms that prioritize people while ensuring the wellbeing and security of the planet.
Alisyn's mission-driven tech leadership puts people first as mobility continues to innovate and evolve. We're excited to see her leadership continue to make an impact in Detroit and beyond.
Molly McFarland
Co-Founder and CRO at AdAdapted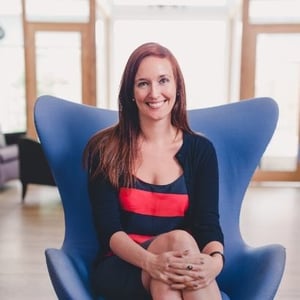 Molly McFarland, co-founder and Chief Revenue Officer of Ann Arbor's AdAdapted, offers a unique perspective being a woman in the tech startup world. A native of Maine and graduate of Tulane, Molly began her career as a marketing professional and has since grown into an impressive, innovative and charismatic founder of a fast-growing advertising platform. Molly brings expertise in the mobile advertising environment, add-to-list solutions and extensive knowledge on how to reach consumers in an ever-changing ad space.
Since starting the company in 2012, Molly and co-founder Mike Pedersen have grown a small team of five to over 65 employees and boosted revenue for several years running. AdAdapted was recently recognized in the Digiday Technology Awards as Best Native Advertising Platform as well as on Deloitte's 2021 Technology Fast 500 and the Inc. 5000 list for the second consecutive year with 372% three-year revenue growth.
Tarana Damania
Sr. Director, Data Protection Officer at StockX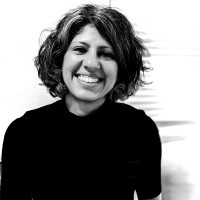 In her role, Tarana leads the data protection and privacy engineering efforts at StockX, the leading global platform for trading and consuming current culture. Tarana and her team work cross-functionally to ensure StockX's data practices align with privacy and data protection principles.
Prior to StockX, Tarana spent 16 years working on privacy and data protection programs, as well as risk management and compliance. She helped build Twitch's Privacy Program, assess the effectiveness of Google's advertising risk initiatives, and conducted assurance, risk, compliance, and process improvements for her Ernst & Young clients. Tarana is passionate about industry collaboration and is on the standards committee of an emerging Privacy by Design standard.
Outside of work, Tarana and her husband are busy raising two resilient girls with growth mindsets. She also enjoys music, dancing, working out with her friends, podcasting, and traveling.
There are many more notable women executives making an impact in tech. Let us know who you would nominate to this list!