What's the difference between a student memorizing abstract concepts and truly understanding them? Alchemie.
By developing a system of learning in which students can experiment and play with concepts, Alchemie is allowing students to interact with tough concepts in a new way.
Julia Winter, Alchemie's Founder and CEO, spent 20 years teaching chemistry, organic chemistry, and AP chemistry at Detroit Country Day School. Once her children graduated high school and went on to college, she felt the itch to do something more during her summers. So she took her love of teaching science and started her own summer school for chemistry in 2013. During the camp, she made a game for a former student that proved to be a helpful teaching tool and a light bulb went off: could she do more of this?
She contacted a consulting firm to take some of her gamified science teaching ideas and bring them to life. In 2016, she received a National Science Foundation grant, which led her to leave her teaching position for an accelerator in Boulder. Suddenly, this high school chemistry teacher found herself as a startup CEO.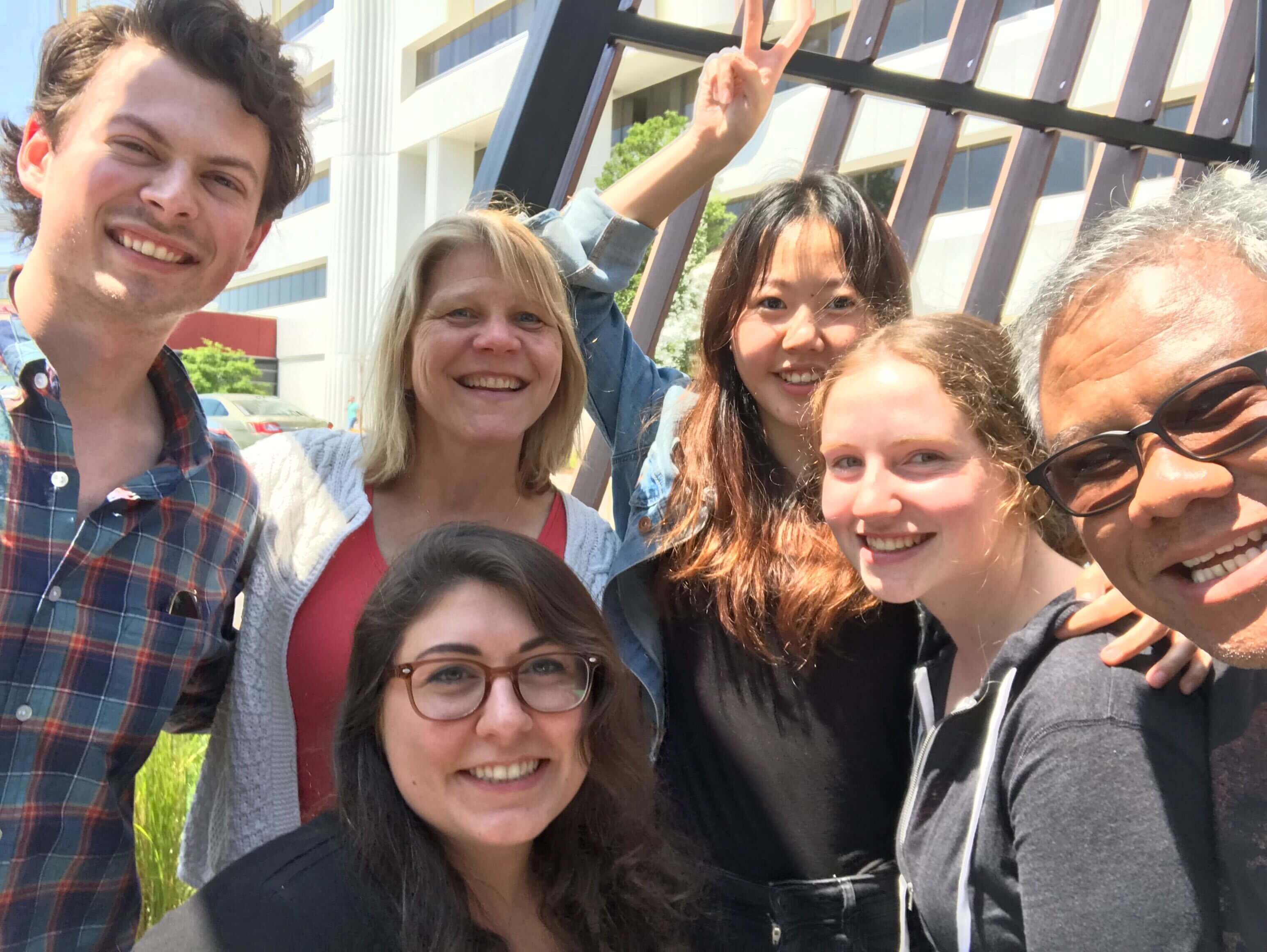 Julia and the Alchemie team, courtesy of Alchemie


Alchemie has since created a suite of beautiful, game-based digital learning tools to increase student success in STEM. Through a thoughtful, inclusive design of digital interactives that are easy to use, non-intimidating, and accessible, Alchemie is paving the way for all students, including those who are blind or visually impaired, to learn and understand science visualizations.
"If you look at a toddler who is learning how to walk, they just try and fail, try and fail, and they figure out how to do it well," Winter explained. "That's what we want to build for science learning, that idea that it's okay to try and fail because it's actually part of the learning process."
Alchemie has achieved valuable milestones since its inception. Not only has the company accomplished the not-so-simple feat of securing several grants from the federal government, but it also has raised money from angels—mostly Midwest-focused and women-led companies.
"The backing of our angel investors and guidance has been really important for me. Mostly because I'm not a business person," Winter said. "So I really appreciate our angel investors."
Another success has been the shift to a B2B business model. Alchemie recently signed a contract with Learnosity, which has worldwide operations.
But the shift didn't come without its struggles.
"We finished (becoming a B2B) in 2020, which was not the most auspicious time to launch a B2B product," Winter acknowledged. "No one knew what was gonna happen with higher education during Covid."



Image courtesy of Alchemie


As with many education companies, Alchemie made all of its products free for a period with the hope of helping educators and students through the pandemic.
"It was just one of those things," said Winter, "If we're going to be in all of this with everyone, we're gonna have to help."
Despite pandemic-related challenges, Alchemie has continued to develop its systems and introduce new products. Notably, the company's been doing product research for a brand new feature.
Kasi, a multisensory augmented reality product with a physical component, is an alternative interface for Alchemie's interactives for learners with blindness or low vision. Instead of a touch screen or mouse, Kasi uses tactile pieces for students to physically touch and interact in a more accessible way.
As Alchemie's business grows, so does its team. Alchemie is in search of a developer and product manager. The Detroit-based product manager would handle duties spanning manufacturing, pricing, and packaging.
"We're really looking for someone who can help us strategize in releasing our Kasi product," said Winter. "Someone who is confident in helping us make decisions as in whether we need to bring on different job roles to the company, how we should launch this product, and what an appropriate price-point would be."