In a major boost to Ohio's status as a technology hub in the Midwest, Amazon Web Services (AWS) plans to invest an estimated $7.8 billion by the end of 2029 to expand its data center operations in central Ohio. The plan, unveiled by Governor Mike DeWine and Lt. Governor Jon Husted, who leads the state's technology office, represents the second-largest private sector investment in the state's history.
Officials said several localities in central Ohio are under consideration for the new data center campuses and that final site selections will be made later on.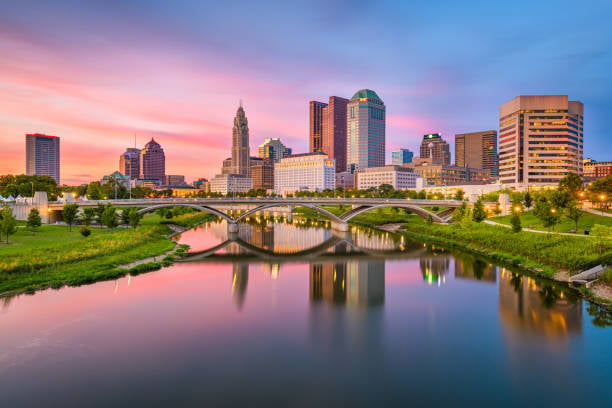 AWS established its first data centers in Ohio in 2016 and has since been a vital part of the state's technology landscape.
"Amazon is already one of the largest private-sector employers in Ohio, and the company's continued growth here further cements Ohio as the heart of our nation's technology and innovation," Gov. DeWine said in a press release. "As more of the world relies on cloud computing, this investment will build on Amazon's current infrastructure in Ohio to help new and existing businesses grow, allow residents to securely connect to friends and family, and provide access to online educational resources and entertainment."
Amazon has already invested more than $6 billion in the state since 2015, and the latest investment is expected to include new workforce development and educational programs. The new AWS data centers in Ohio will be equipped with computer servers, data storage drives, networking equipment, and other technology infrastructure necessary for cloud computing.
Ohio is also home to data centers operated by Facebook and Google. Other major projects in the region include a $3.5 billion battery plant that is being constructed by Honda and LG Energy Solution and a new $110 million Center for Software Innovation at The Ohio State University. Intel last year broke ground on Ohio's largest-ever economic development project, a $20 billion semiconductor manufacturing campus.
AWS' existing operations employ roughly 1,000 people across the state and the new investment is expected to generate significant employment opportunities. Amazon expects to create 230 direct new jobs and an estimated 1,000 support jobs, according to JP Nauseef, the president and CEO of JobsOhio, the state's privatized economic development office.
If you're looking to get started with Amazon in Ohio, visit Amazon.jobs. Interested in tech startup opportunities? Check out Purpose Jobs' jobs listings at purpose.jobs/talent.