Following the age-old tradition of college kids returning home Thanksgiving week to reconnect with friends and family, the Back to Michigan events are designed to bring people back for good.
Back to Michigan is a job fair series created to entice Michiganders back home and become a part of the local — and burgeoning — startup and tech community. According to the founders, the event series targets people living outside of Michigan, people who recently relocated, or local and unemployed.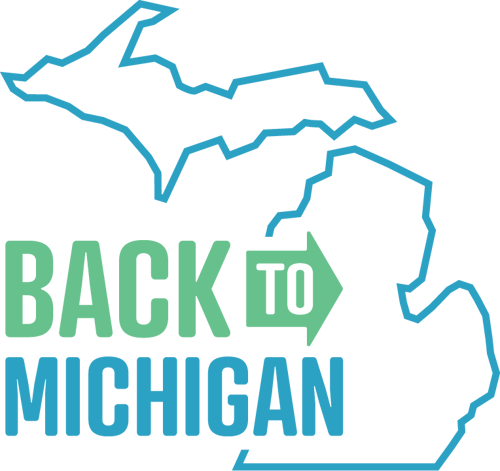 Throughout the month of November, organizations around the state will host job fairs and networking events in an effort to spark interest in the Michigan job market. The umbrella organization of Back to Michigan brings together various organizations, like MMDC, Saginaw Future, TCNewTech, Michigan's Creative Coast, MTEC SmartZone, The Right Place, Inc. Hello West Michigan, Lansing 5:01, Let's Detroit, and Ann Arbor Spark.
Together with over 70 companies, these community organizations will attract job seekers back to Michigan. Job seekers have the ability to talk 1-on-1 with recruiters from hiring companies, as well as have access to community ambassadors that can answer questions about the area.
"Everyone knows someone that they'd like to see move back to Michigan," said Rachel Gray, Executive Director of Hello West Michigan. "Back To Michigan events are the perfect way to explore available career opportunities and talk to community ambassadors about what it's like to live here."
The entire Midwest tech and startup ecosystem has been on the rise, and is only getting stronger. And despite the economic downturn and a rising number of layoffs in the tech industry, many Midwest startups and tech companies are still hiring and providing excellent work opportunities.
If you're interested in learning more about the Michigan startup and tech ecosystem or want to meet with hiring companies, check out the event dates below:

Virtual Events
November 10 – Upper Peninsula

November 17 – West Michigan

November 21 – Lansing

In-Person Events
October 7 – Great Lakes Bay

October 20 – Grand Traverse Region

November 17 – Upper Peninsula (Houghton, Marquette, and Sault Ste. Marie)

November 22 – Detroit

November 23 – Ann Arbor

November 23 – Lansing

November 23 – West Michigan