Americans are leaving their jobs in record numbers to search for something better. So when it comes to the best places to work in 2022, what does that look like?
In 2022, competitive salary and benefits are still important for attracting and retaining talent, but they're not enough. Now it's all about work/life balance, wellness, flexible work culture, and growth. And purpose is more important than ever, too.
So we rounded up the 100 best companies to work at in 2022 based on work/life balance, well-being benefits, culture, and growth opportunities.
Many are hiring remotely and looking for top candidates to be a part of their team. Check out the top workplaces for large startups (over 1,000 employees) and publicly-traded or acquired tech companies.
Jump to Large Startups and Tech Companies
Jump to Publicly-Traded or Acquired Tech Companies
Best Places to Work: Large Startups & Tech Companies
1. StockX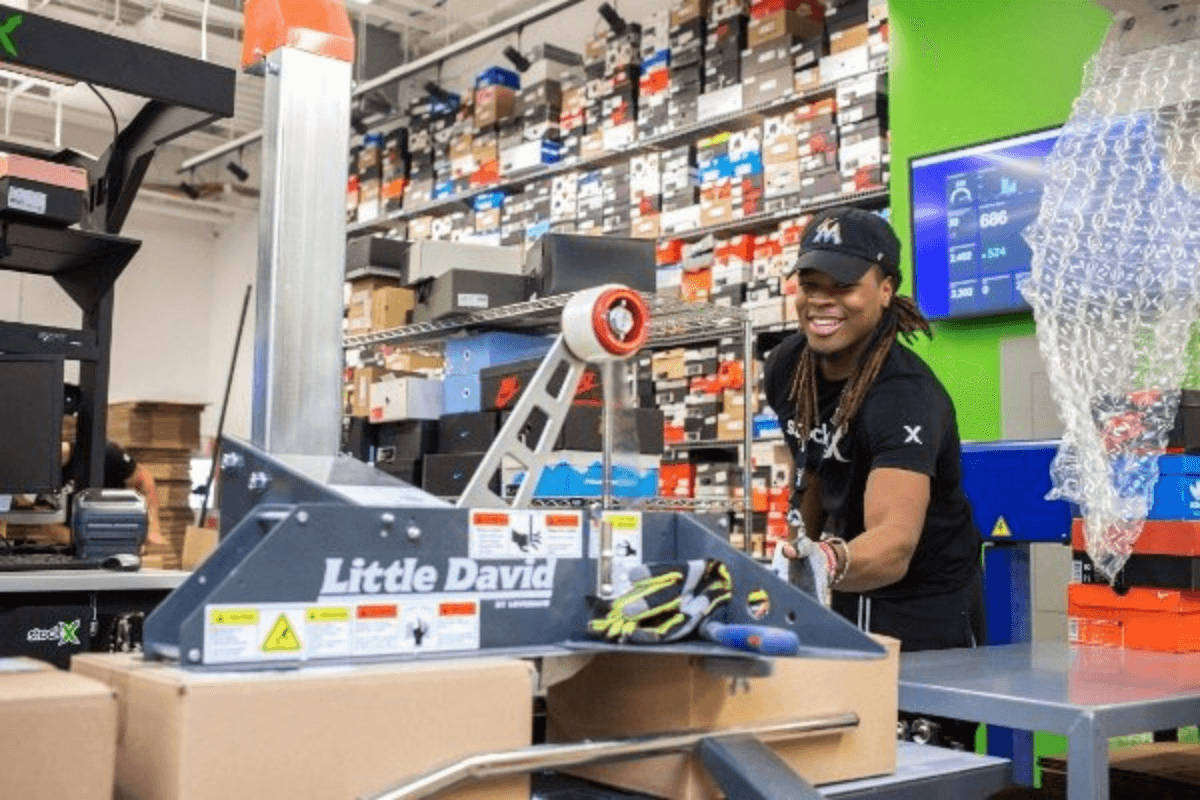 StockX created the world's first luxury goods trading exchange — a stock market for high-end goods. Known for their high-end sneaker exchange that started it all, StockX has exploded from startup to unicorn status to household name in just a few years. StockX was founded in 2016 and already boasts over 1,000 employees. They have the fast-paced culture and growth opportunities to match. When you sign up to work with StockX in Detroit, you get parental leave, equity, unlimited PTO, mentorship programs, tuition reimbursement, and best of all? Great teammates.
2. Red Ventures
Red Ventures is a global tech company behind some of the biggest media brands: Bankrate, Best Colleges, Healthline, Lonely Planet and more. They help people find the trusted, expert advice they need to help them through some of the biggest decisions in life. Some major perks about working at Red Ventures are paid parental leave, great insurance packages, volunteer opportunities/support, great offices and remote flexibility.
3. Olive
Olive is a health tech company out of Columbus that has fully embraced remote work. They now operate on a system they call "The Grid" that allows for remote operations through various hubs, though they maintain their Columbus headquarters. Olive is changing the way healthcare claims are processed, and is on a "hyper-growth" track as a company. In addition to joining one of the fastest growing tech companies in the Midwest — and the country — you'll have access to some amazing learning opportunities and benefits at Olive: remote work (and a remote work stipend), 3 months of parental leave, family planning and fertility support, wellness programs and more.
4. Lower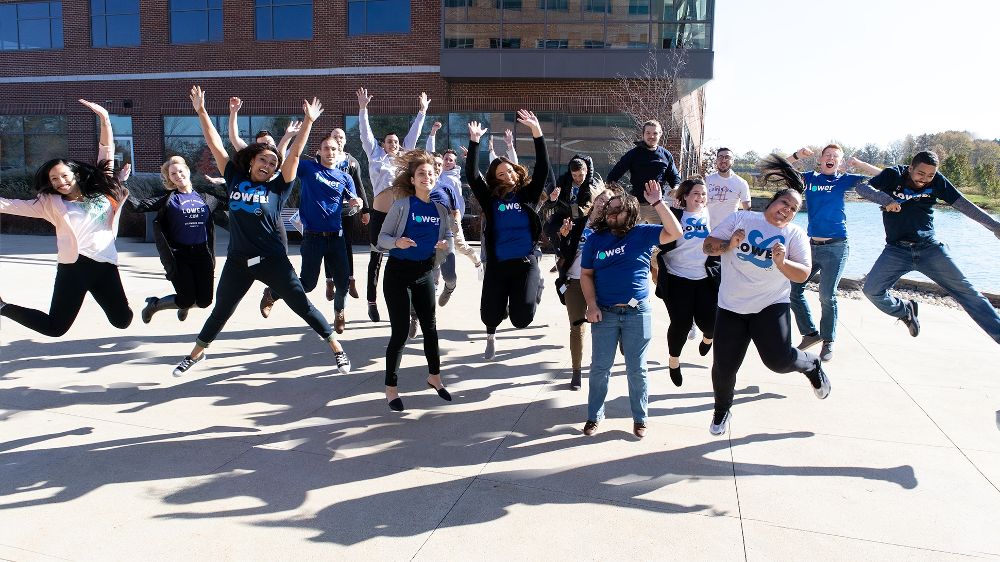 Lower is a local fintech in Columbus with remote team members across the country that has grown from its 2014 founding to more than 1,700 team members in just a few years. Their tech and engineering teams are poised to quickly scale in 2022 as the company looks to transform from a successful tech-enabled mortgage business into a technology focused innovation business that specializes in helping people create wealth through homeownership and other tools. They're an agile company that loves fostering strong team relationships and values forward thinking.
5. SpotOn
San Francisco's SpotOn has offices in Detroit and Chicago, and recently announced an acquisition of rival Appetize that will allow the startup to expand as one of the fastest growing payment solution companies for the retail and restaurant industry. In September, SpotOn announced $300 million in Series E funding led by Andreesen Horowitz, raising the company's valuation to $3.15 billion. SpotOn has a strong, people-first culture rooted in growth, learning, and inclusivity. They are driven by their mission to help local businesses compete and find success.
6. Argo AI
The Midwest is home to some awesome mobility startups, and Argo AI one of the best. Headquartered in Pittsburgh with offices in Detroit, Palo Alto, and Munich, Argo AI is a self-driving tech startup founded by professionals in the robotics space. This growing startup now boasts 1,000 employees and partners with both Ford and Volkswagen for their self-driving tech programs. They're hiring for dozens of open positions in all locations and it's a great place to work: top benefits, cutting-edge technology, and a huge career growth opportunity.
7. OneStream
Corporate management software for enterprise is the focus of Detroit's OneStream, who focus on manufacturing, life sciences, the public sector, and financial services companies. The company raised $200 million in Series B funding back in April 2021, and are looking toward an IPO with a valuation of $6 billion. OneStream has some fantastic benefits, making it one of the best places to work: excellent healthcare coverage, generous vacation time, professional development and more.
8. ActiveCampaign
Headquartered in Chicago, ActiveCampaign is a large tech company that's a great place to work. Their Customer Experience Automation Platform (CXA) helps 150,000+ businesses engage with customers via email marketing, marketing automation and CRM. It's a powerful segmentation and personalization tool used across social, email, messaging, chat and text. A strong culture and great benefits make it an awesome place to work. Here are just some of those benefits: WFH stipend, flexibility and work/life balance, sabbatical leave, training reimbursements, 1:1 coaching sessions, mental wellness and more.
9. Klarna
Headquartered in Sweden, Klarna is a global FinTech company with a thriving office in Columbus, Ohio. Leaders of the "buy now pay later model," Klarna is valued at $45.6 billion. They are also a really great place to work, offering flexibility, top benefits, an inclusive culture, and a safe place to fail, learn and grow.
Best Places to Work: Publicly-Traded or Acquired Tech Companies
1. Veeva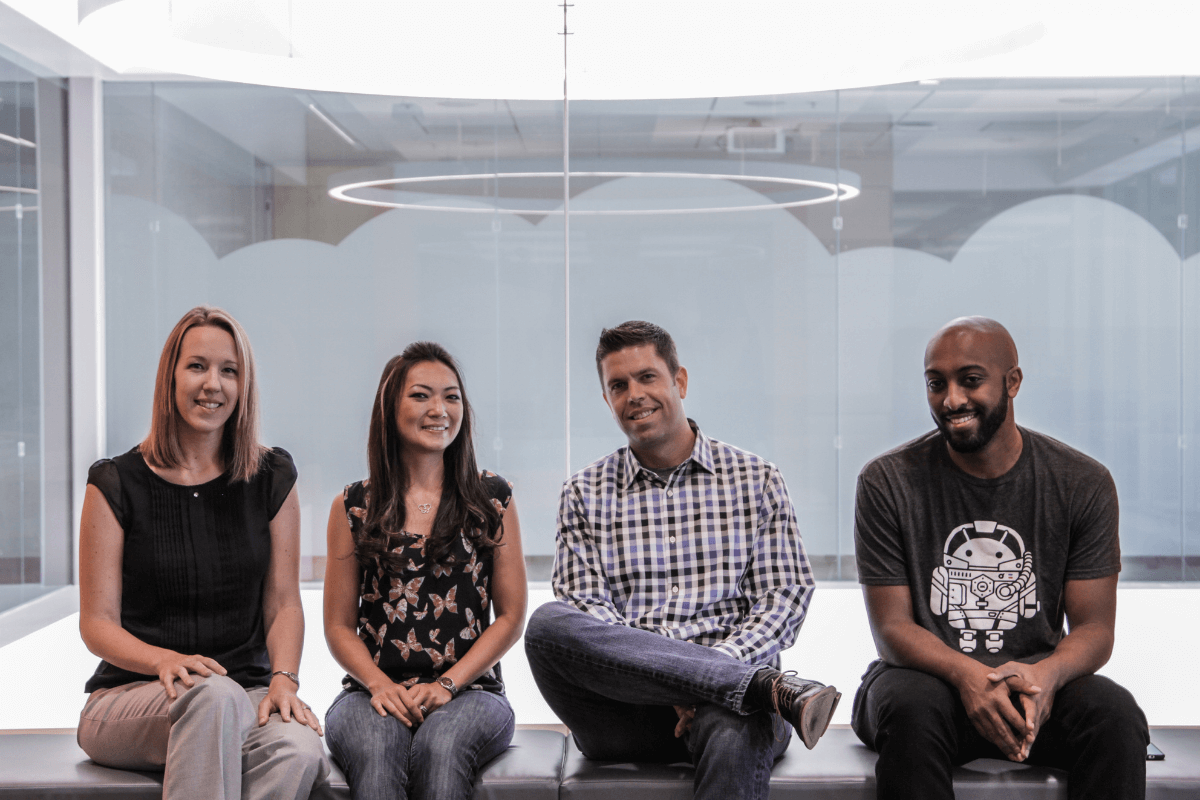 Veeva is a Silicon Valley-based tech company that's rapidly growing its presence in Columbus. Building the best cloud-based solutions for the global life sciences industry, Veeva is a tech company on a mission for good. On top of that, they are a public benefit corporation, so they are legally responsible to balance the interests of their customers, partners, shareholders and employees. If you're a Veeva employee, that's great news for you! Veeva will always have your best interest at heart. Why else is it a great place to work? They strive to be a good corporate citizen, a positive force in the business community, active in their communities, and an example to others. They also have amazing benefits — here's just a few:
Wellness support: $500 for gym memberships, equipment, or mental wellness

Professional development budget: Each employee gets 2% of their salary to use for career-related development and training

Veeva Break: the office is closed between Christmas and New Years so all employees can take a break together and enjoy the end of the year with their families.

Amazing office in Columbus — plus they have free lunch every day (farm to table, organic and healthy cuisine prepared by their chefs and food partner)

Work flexibility
2. KLA
KLA is a global technology company founded in Silicon Valley that provides leading-edge technology and devices using advanced inspection tools, metrology systems, and computational analytics. KLA is a part of the most significant technological breakthroughs. Virtually no laptop, smartphone, wearable device, voice-controlled gadget, flexible screen, VR device or smart car would have made it into your hands without KLA. The company recently opened a brand new, state-of-the-art office in Ann Arbor to be home to their AI Center of Excellence. Their mission is all about advancing humanity through technology, and the company has some crazy high team member retention. For example, Vijay Ramachandran, KLA's Director of AI, has been working at KLA since 2000. If you're looking for a company that is working on cutting edge technology, offers amazing benefits, and will help you grow throughout your career, KLA is one of the best.
3. Dynatrace
Dynatrace simplifies the complexity of the cloud with software intelligence. Using AI, automation, and advanced observability, the Dynatrace platform provides enterprise customers with answers about infrastructure and customer experience. Working out of Detroit, Dynatrace hires remotely and locally and offers employee stock purchase options. Dynatrace is a friendly, team-oriented company committed to diversity and inclusion. The team is rapidly growing and has the benefits of a global organization with the close-knit culture of a small startup.
4. Rocket Companies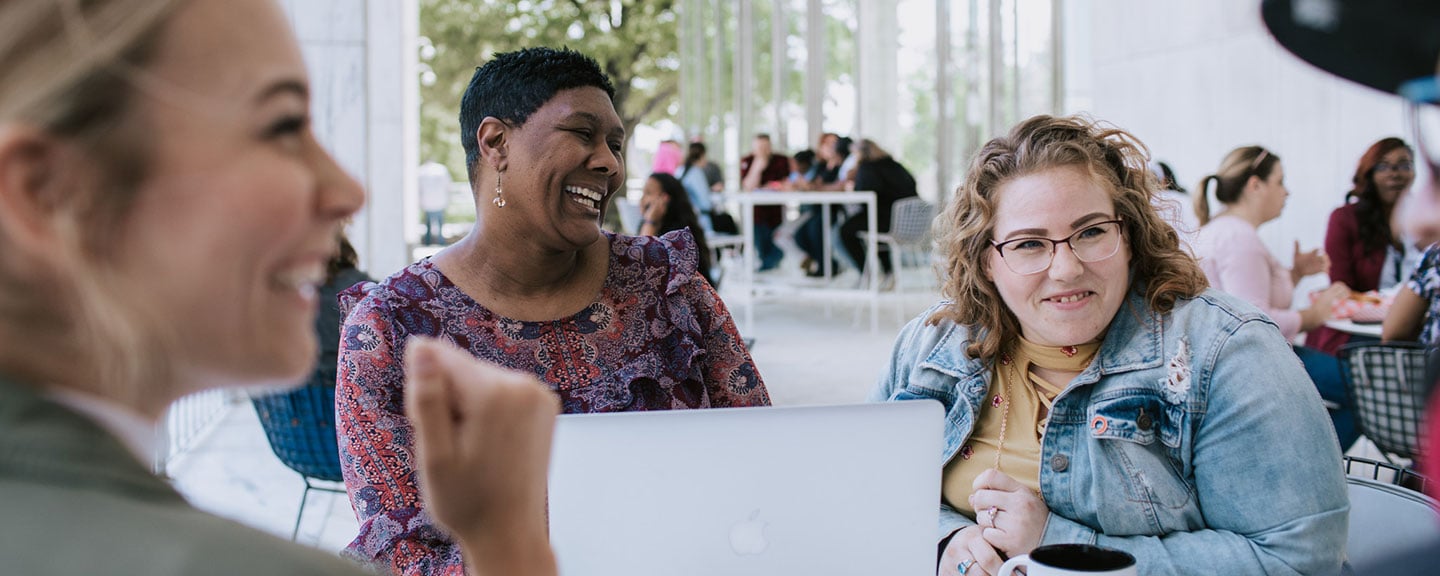 Rocket Companies is the Detroit-based tech company consisting of personal finance and consumer technology brands including Rocket Mortgage, Rocket Homes, Rocket Loans and Rocket Auto. With team members all across North America, Rocket has a large and diverse team that's at the cutting edge of fintech leadership. They've been recognized for their diversity and inclusion, and support of women in tech. Rocket is committed to advocating for equality and justice and as a company is taking measurable and demonstrable actions to build a more diverse workplace. Their culture is rooted in their ISMs and is driven by their mission to change the face of fintech. Oh, and they have some fantastic benefits:
tuition reimbursement

work/life balance

remote flexibility

mental health support

virtual classes (yoga, stretching, workouts, etc.)

day care subsidies and free care.com membership

the opportunity to grow your career and make a real impact
5. General Motors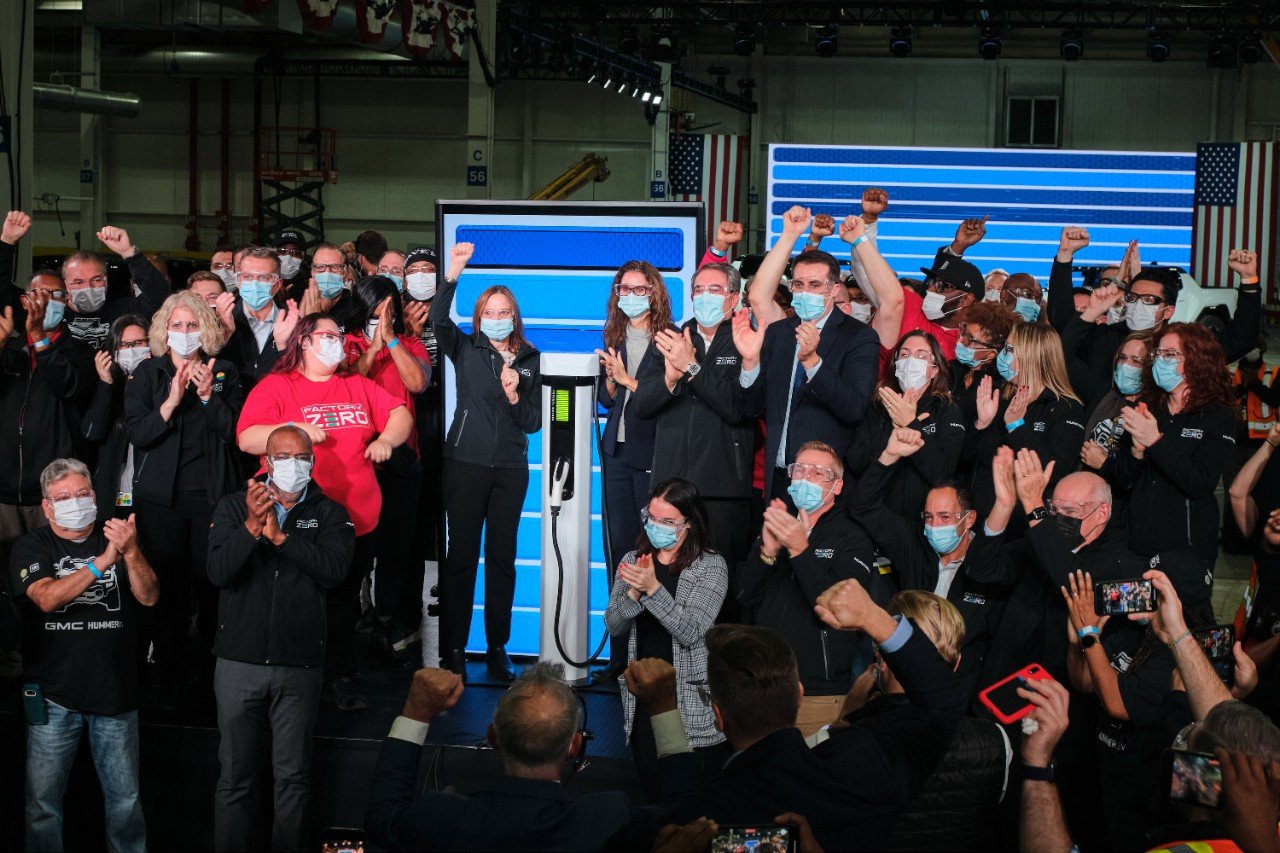 General Motors is a global tech company committed to delivering safer, better and more sustainable ways for people to get around. They are leading the way in electrification, autonomous vehicle development, and safety standards as they work toward a world with Zero Crashes, Zero Emissions and Zero Congestion. Founded in Detroit, GM now has many remote tech jobs that are giving candidates around the world the opportunity to work towards defining a new era of transportation. Recognized for their ethics and DE&I initiatives, GM is building a modern and inclusive workplace. Plus, they have some incredible benefits:
Comprehensive medical coverage

401(k) with both matching and retirement contributions by GM

Generous PTO (time depending on length of service)

16 annual paid holidays

Paid maternity leave (6 - 8 weeks)

Tuition assistance

Adoption assistance

Family Care Assistance Plan that provides back-up child/elder care
6. CoverMyMeds
One of the first and biggest startup success stories in Columbus, CoverMyMeds is a staple in the Columbus tech scene. This company is on a mission to help people get the medicine they need. They have a strong culture that values inclusivity, authenticity, growth and community (both inside CoverMyMeds and with the great Columbus community). The company has a brand new state-of-the-art campus in Franklinton with a lobby that's open to the public. Outdoor amenities like walking and bike trails reflect the company's sustainability efforts. If you're looking for a large, supportive team and world-class amenities, CoverMyMeds is a great place to work.
7. Benzinga
Benzinga is a crypto and financial advice media outlet who was recently acquired by Beringer Capital. Unlike some acquisitions that signal the end, it's just the beginning for this Detroit fintech company. They are rapidly expanding and hiring everything from developers to journalists to build their team. Benzinga is all about fast-paced hard-working team collaboration, and they offer traditional benefits above what many media organizations can afford.
8. Provide
Provide is a fintech startup headquartered in San Francisco, California, with an office in Columbus, Ohio, and remote team members located nationwide. Provide's mission is to financially empower healthcare providers with great people and innovative technology, and they do so by helping our communities' doctors achieve their practice ownership dreams via Provide's digital finance experience. In August 2021, Provide was acquired by Fifth Third Bank, offering team members the stability and resources of an established institution while maintaining the freedom and flexibility of a startup.
9. Vroom
Automotive e-commerce startup Vroom hires remotely and in Detroit for jobs that are disrupting the entire automotive sales industry. They are an early publicly-traded company and scaling quickly. This rising tech company offers some great benefits like parental leave, equity, a 401k and health insurance.
10. Upstart
Upstart, founded by former Googlers, is one of the first startups to apply AI to the credit industry. AI is a hot space to watch, especially as big tech moves inland into Midwest industry hubs in healthtech, insurtech, and mobility. Upstart has created a smarter way to authorize customers for loans. They have offices in San Mateo in the Valley and Columbus, Ohio.
11. BOLD Penguin
Bold Penguin is another one of the insurtech startups revolutionizing the insurance industry from Columbus, Ohio. They have a casual and friendly culture and are happy to hire locally or remotely. If you're a local employee and use the downtown office, you can enjoy beautiful 360 views of the skyline and healthy snacks on deck.
12. Duo Security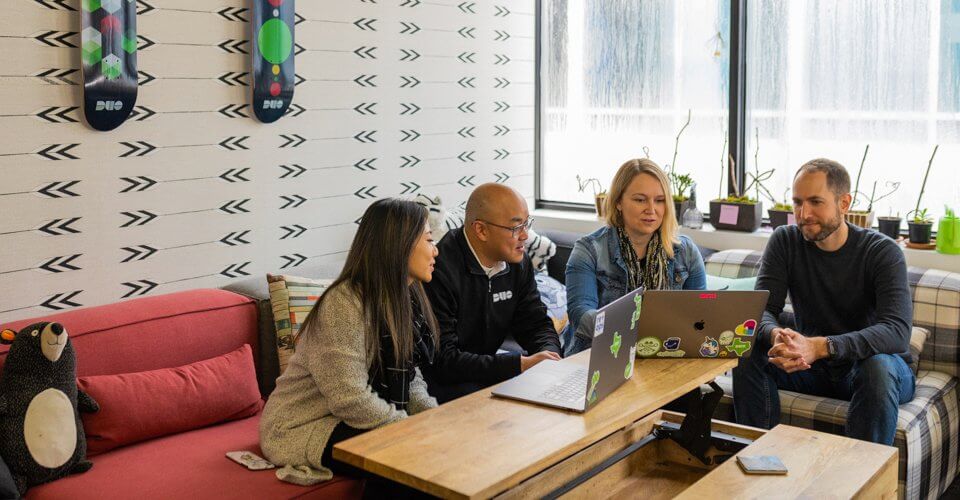 Now part of Cisco after being acquired for $2.3 billion several years ago, Duo Security still maintains its Ann Arbor original headquarters and a culture that values work/life balance. Their benefits include professional development, tuition assistance, health & wellness plans, and Time2Give (Volunteer Time Off). What's even more notable are perhaps the Duo alumni that go on to do great things, like found their own cybersecurity startups. Needless to say, amazing things (and people) come out of Duo, making it a great place to work.
13. Duolingo
Duolingo, the language learning startup, is a top tech company in Pittsburgh. Their mission? Make learning a language free and accessible to all. Duolingo is now valued at $6.5 billion and is the most downloaded education app in the history of the App Store. They are also one of the best places to work. Why? They have some amazing benefits (mental health benefits, fertility planning support, paid parental and adoption leave, care.com subscription, to name a few) and a wonderful company culture focused on wellness, learning and growth.
14. Lessonly
Lessonly creates onboarding and corporate training programs. They work with great brands like Scholastic, McAfee, and Dun & Bradstreet. They were recently acquired by Seismic, but still operate under the Lessonly brand that the Indy tech scene knows and loves. They are a great place to work in Indianapolis, offering top benefits like parental leave, unlimited PTO, tech stipends, equity, the chance to work with a mission-driven organization, and oh yes, the people are amazing.
15. Veeam
Based in Columbus, Veeam is a large tech company that provides a single platform for modernizing backup, accelerating hybrid cloud and securing data. They work with some of the biggest companies in the world and has offices in more than 30 countries. They are continuing to grow and are creating a great place to work, too. Veeam makes sure employees feel appreciated, offers competitive salary and benefits, and values communication, flexibility, and diversity.
16. Aurora
Aurora is another self-driving car startup in Pittsburgh founded by professionals with previous experience in engineering, robotics, product development, and machine learning. They offer some amazing benefits: emotional and physical wellness programs, remote work flexibility, paid parental and caregiver leave, career development training, home office budget, mental health benefits and more. No wonder it's a top workplace in the Midwest — and the country.
17. 84.51°
Tech startup 84.51° is in the space of consumer insights research and customer loyalty marketing. They also have outstanding benefits to match with a culture that prides itself on being healthy enough so employees stick around over 10 years. Other great employee perks are the on-site gym and massage, newlywed PTO, paid maternity and paternity leave, tuition reimbursement and adoption benefits.
Explore More Best Places to Work in Midwest Tech 2022
Best Places to Work: Small Startups (less than 100 employees)
Best Places to Work: Mid-Sized Startups (100 - 1000 employees)
Best Places to Work: Remote Startups (companies outside the region hiring Midwest talent)