These southern Ohio biotech companies are making huge investments, treating diseases
Growth and investment in Ohio's biotech industry are at all-time highs, fueled by the state's world-class universities, hospitals, and support organizations.
With the help of BioOhio, we've compiled a list of fast-growing biotech companies that are based in the greater Cincinnati and Dayton areas of Ohio.
(Check out the first part of our series on Columbus biotech companies here)
Small: 1-10 employees

Medium: 11-99 employees

Large: 100+ employees
Cincinnati-area Biotech Companies to know
1. Adare Pharma Solutions
Location: Vandalia, Ohio
Founded Locally: 1980
Size: Large

Adare Pharma Solutions is a global technology-driven CDMO providing product development through commercial manufacturing expertise focused on oral dosage forms for the Pharmaceutical industry. Adare's specialized technology platforms provide taste masking, controlled release, solubility enhancement, and patient-centric dosing solutions. With a proven history in drug delivery, Adare has developed and manufactured more than 40 products sold by customers in more than 100 countries globally. In December 2021, Adare acquired Frontida BioPharm, a vertically integrated CDMO focused on oral formulations. The acquisition expanded Adare's portfolio of offerings to include new capabilities. The combination of the two organizations further positioned Adare as a leading development and manufacturing organization for complex dosage forms.
2. Alkermes
Location: Wilmington, Ohio
Founded Locally: 1996
Size: Large

Alkermes is focused on developing innovative medicines that aim to address unmet needs of people living with serious mental illness, addiction and cancer. As a fully-integrated global biopharmaceutical company, they apply their scientific expertise and proprietary technologies to develop products that are designed to make a meaningful difference in the way people manage their diseases. In 2021, the company began a phase 1 study for a treatment of neurodegenerative and neurological disorders and received FDA fast track designation for an ovarian cancer treatment.
3. AtriCure
Location: Mason, Ohio
Founded Locally: 2000
Size: Large

AtriCure is a leading provider of innovative technologies for the treatment of Atrial Fibrillation (Afib) and related conditions. Electrophysiologists and cardiothoracic surgeons around the globe count on AtriCure to deliver best-in-class solutions that can treat even the most complex cases. Their Isolator® Synergy™ Ablation System is the first medical device to receive FDA approval for the treatment of persistent Afib. AtriCure was recently ranked as a top paying employer in the Cincinnati region, and a $2.6 million purchase of an industrial property in 2021 allowed it to double its footprint in the area.
4. Cresco Labs Ohio
Location: Yellow Springs, Ohio
Founded Locally: 2017
Size: Medium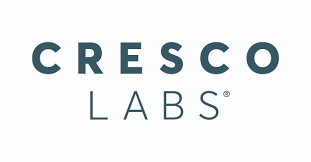 Cresco Labs is one of the largest multi-state, vertically integrated cannabis companies, controlling their own cultivation, manufacturing, extraction and packaging practices. They are involved at every point in the seed-to-sales process. Cresco packages, ships and distributes their products nationwide, including retail locations owned and operated by their own teams. The opening of the Yellow Springs greenhouse in 2017 marked the first such medical marijuana cultivation site in Ohio.



5. Enable Injections
Location: Cincinnati, Ohio
Founded Locally: 2010
Size: Large

Cincinnati biotech Enable Injections is an investigational-stage company developing and manufacturing on-body subcutaneous infusion delivery systems designed to improve the patient experience, support superior outcomes, and advance healthcare system value and economics. Since its founding, Enable Injections has announced numerous high dollar investment rounds including a recent record setting $215 million raise, major partnerships, and significant progress on research and commercialization goals – all leading to huge impacts on patients' quality of life.
6. Kurome Therapeutics
Location: Cincinnati, Ohio
Founded Locally: 2018
Size: Small

Kurome Therapeutics is a Cincinnati biotech company developing therapies that target cancer cells that have co-opted immune signaling pathways in order to avoid destruction by traditional therapeutic agents and subvert adaptive resistance mechanisms. In 2021, the company closed a $15 million Series A financing to support the development of a treatment for hematopoietic cancers.
7. NuVasive
Location: Dayton, Ohio
Founded Locally: 2013
Size: Large

NuVasive is a world leader in minimally invasive, procedurally integrated spine solutions. From complex spinal deformity to degenerative spinal conditions, NuVasive is transforming spine surgery with innovative technologies designed to deliver reproducible and clinically proven surgical outcomes. In 2017, NuVasive celebrated the opening of its Dayton, Ohio area facility, which would grow to become the heart of its global presence.
8. Smithfield BioScience
Location: Cincinnati
Founded Locally: 2017
Size: Medium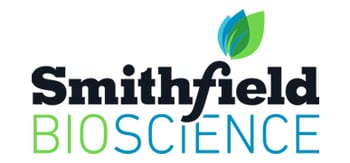 Smithfield is committed to responsible, sustainable food production. The company finds valuable uses for parts of the animal that are not typically eaten, such as supplying them to the medical community and in turn minimizing waste. Smithfield BioScience is part of a vertically integrated platform providing an unparalleled level of traceability and product safety, while offering innovative solutions to increase functionality and viability of Smithfield's non-food products for the advanced development of pharmaceuticals, nutraceuticals, and medical devices.
9. Stirling Ultracold (a BioLife Company)
Location: Athens, Ohio
Founded Locally: 2009
Size: Large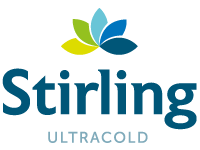 Stirling Ultracold produces ultra-low temperature freezers, a new generation of environmentally friendly ultra-low storage solutions which operate between -20°C and -86°C. Rather than compressor-based or cascade refrigeration systems, their freezers use patented free-piston Stirling engine technology that was originally developed for energy, aerospace and industrial applications before successful commercial application in ultra-low temperature cooling systems. The company was acquired by BioLife Solutions in 2021, with operations continuing to remain and grow in Ohio. Stirling's freezers were recently selected by UNICEF to support COVID-19 vaccine distribution.
10. Quidel
Location: Athens, Ohio
Founded Locally: 1982
Size: Large

Quidel Corporation is a leading diagnostic healthcare manufacturer serving to enhance the health and well-being of people around the globe through the development of diagnostic solutions that can lead to improved patient outcomes and provide economic benefits to the healthcare system. The company is headquartered in San Diego, California, with research and manufacturing operations in Ohio, Massachusetts and Germany. Quidel has been a key player in the fight against COVID-19 through their work with testing products manufactured in their Athens, Ohio plant.
11. UES
Location: Dayton, Ohio
Founded Locally: 1970
Size: Large

UES Biological & Nanoscale Technologies delivers scientific research services and technical expertise in several disciplines, including materials science, aerospace power and propulsion, bio and nanoscale technologies, surface engineering, photonic and electronic technologies, additive manufacturing, and product development. UES has a history of contracts with the Department of Defense, and also counts as customers companies such as General Electric, Rolls Royce, Pratt and Whitney, Honda, Fiat-Chrysler, Nissan, SKF AeroEngines, Apple, St. Gobain, and Arconic.