Growth and investment in Ohio's biotech industry are at all-time highs, fueled by the state's world-class universities, hospitals, and support organizations.
Some, especially in therapeutics — Forge Biologics, Andelyn Biosciences, Sarepta Therapeutics, and AmplifyBio — have become household names thanks to ambitious plans to hire hundreds of people. Even anchor biotech brands like Amgen now call Ohio home.
One of the industry's great challenges is finding enough talent to fill open positions (meaning it's a great time to be a job seeker!).
BioOhio, a statewide advocacy organization, is supporting its roughly 300 members of the bioscience community with workforce development initiatives.
"We will empower BioOhio members to effectively navigate universities and community colleges for talent resources and communicate skills needs to educators who develop curricula," BioOhio wrote in its recent newsletter. "We will also regularly convene health and life science leaders and inspire awareness among Ohioans and out-of-state residents about our industry, including available career opportunities and pathways offered by BioOhio members."
With the help of BioOhio, we've compiled a list of fast-growing biotech companies that are based in Central Ohio or with substantial operations in the region.
(Check out our list of Cincinnati biotech companies to know).
Small: 1-10 employees

Medium: 11-99 employees

Large: 100+ employees


Top Biotech Companies to Know in the Columbus, Ohio Area
1. 3Bar Biologics
Founded Locally: 2013
Size: Small

3Bar Biologics is the global leader in customized delivery technologies for living agricultural microbe products. 3Bar's proprietary biomanufacturing and delivery method unleashes the potential for microbe technologies not available for commercial production until now. In November, 3Bar Biologics won an AgShark competition, receiving a $250,000 equity investment. They were also selected as one of the AgTech startups for FoodBytes! by Rabobank! Pitch.
2. American Nitrile
Founded Locally: 2021
Size: Large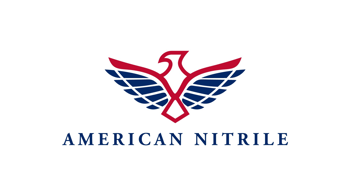 American Nitrile is a privately held company focused on manufacturing medical and non-medical latex-free gloves for healthcare, government and industry use. Last fall, this Biotech company launched a U.S.-based nitrile glove manufacturing business in Columbus, Ohio to help meet demand during the pandemic.
3. American Regent

Founded Locally: 1999
Size: Large
American Regent is a top-10 injectable manufacturer with sales of over $1 Billion. The growing business is comprised of generic and branded injectables, as well as leading branded IV iron therapies. American Regent holds the leading position for the majority of the products in its portfolio. For over 50 years, it has set a higher standard for responsiveness and reliability as a U.S.-based manufacturing company with a short supply chain. Every day American Regent is applying innovative thinking to respond to customer needs by developing and delivering complex, hard-to-manufacture injectables and drug shortage products.

4. Amgen
Founded Locally: 2021
Size: Large

Amgen is one of the world's leading biotechnology companies. Amgen is a values-based company, deeply rooted in science and innovation to transform new ideas and discoveries into medicines for patients with serious illnesses. Amgen is committed to unlocking the potential of biology for patients suffering from serious illnesses by discovering, developing, manufacturing and delivering innovative human therapeutics. This approach begins by using tools like advanced human genetics to unravel the complexities of disease and understand the fundamentals of human biology. Last fall, this Biotech company began construction on a new biomanufacturing plant in central Ohio.



5. AmplifyBio
Founded Locally: 2021
Size: Large

Last year, Battelle and its partners launched AmplifyBio, a new, $200 million start-up to focus on development of next generation therapies. AmplifyBio will advance the quality of human health and save lives by creating next-generation platforms, tools, and services to amplify and accelerate the development of therapies and vaccines that will be accessible to millions of people.
6. Andelyn Biosciences
Founded Locally: 2020
Size: Large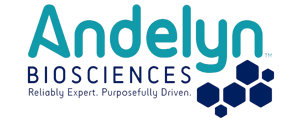 Andelyn Biosciences is pioneering solutions that turn hope into reality as a biopharmaceutical CDMO. With 20+ years of experience manufacturing viral vectors, Andelyn's scientific expertise for development and characterization has led to GMP material being produced for over 75+ worldwide clinical trials and 400+ cGMP clinical batches. Advanced quality systems, full regulatory support, and supply chain vertical integration help accelerate the development and manufacturing of innovative therapies to bring more treatments to more patients. Last year, this Biotech company announced they were expanding operations with a new lab in Dublin, Ohio.

7. Battelle
Founded Locally: 1929
Size: Large

Every day, the people of Battelle apply science and technology to solving what matters most. At major technology centers and national laboratories around the world, Battelle conducts research and development, designs and manufactures products, and delivers critical services for government and commercial customers. Headquartered in Columbus since its founding in 1929, Battelle serves the national security, health and life sciences, and energy and environmental industries.
8. DASI Simulations
Founded Locally: 2019
Size: Small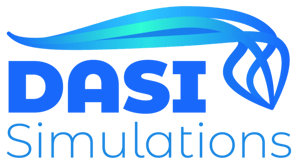 DASI Simulations is committed to reducing complications associated with Structural Heart Disease by providing personalized predictive modeling simulations using Artificial Intelligence (AI) and Computer Vision for surgical pre-planning.
9. Forge Biologics
Founded Locally: 2020
Size: Large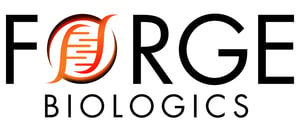 Forge Biologics' mission is to enable access to life changing gene therapies and help bring them from idea into reality. Forge partners with innovators in the gene therapy community: scientists, physicians, biotech and pharma companies and patient groups. Forge brings expertise in gene therapy manufacturing and therapeutics development to the table, helping champion teams that are navigating the long road from the lab bench to the bedside. With a patients-first approach, the company is forging new models for working together to better accelerate these transformative medicines to reach those who need them the most. Forge recently closed a $80 million funding round to accelerate CDMO expansion and raised their hiring goal to 400.
10. Sarepta Therapeutics
Founded Locally: 2019
Size: Large

Sarepta is a global biotechnology company on an urgent mission: to engineer precision genetic medicine for rare diseases that devastate lives and cut futures short. Sarepta is ushering in a new era of drug development with the goal of driving efficiencies, including shortening the time from lab to patient and building the world's largest gene therapy manufacturing capacity. Sarepta is collaborating with health networks and payers, rethinking pricing models for revolutionary new treatments in development. Sarepta is in a daily race to transform genetic understanding into genetic medicine. Because every day is an opportunity to save lives stolen by rare disease. Last year, Sarepta celebrated the grand opening of its $32M gene therapy center of excellence.
11. STAQ Pharma of Ohio
Founded Locally: 2021
Size: Small

Designed and built from the start for cGMP compliance, STAQ's brand new 503B pharmaceutical outsourcing facility is leading a new generation of sterile, injectable medical compounding.