Headquartered in Chicago, Clearcover is a top insurtech startup in the Midwest — and in the country.
Clearcover is disrupting a $200 billion industry with better car insurance coverage for less money. Automating manual insurance tasks and lowering operational costs allows the company to pass savings onto drivers. And by combining modern technology with a customer-focused mindset, Clearcover searches for every opportunity to create superior value using innovative thinking.
The company recently expanded in Detroit, the new home of their Customer Experience team. They're looking for great customer service-minded folks to join their team.
So we chatted with London Taylor from the CX team to get an inside scoop on what it's really like working at Clearcover. Let's dive in.


Meet London Taylor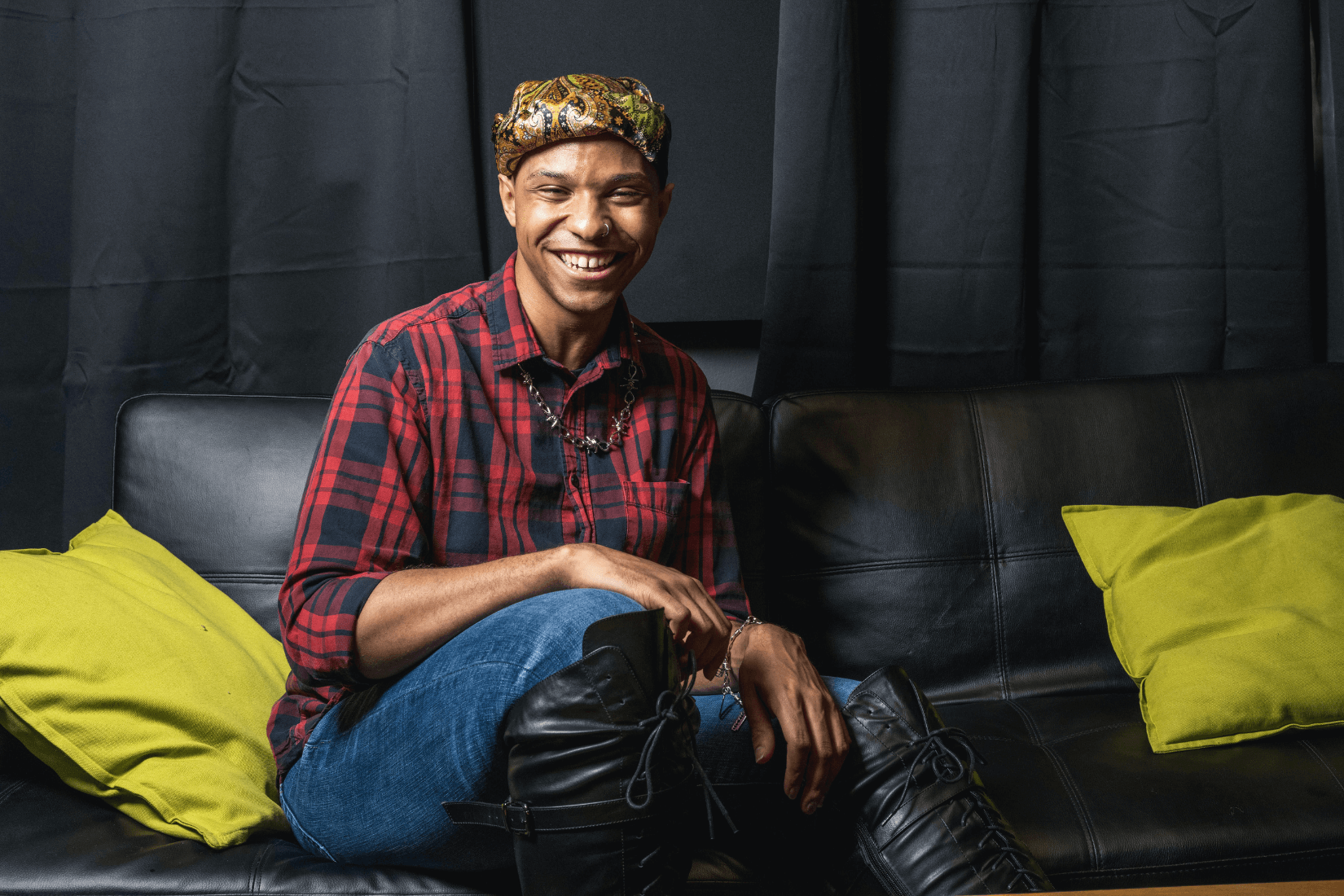 London is a Customer Advocate at Clearcover who joined the team back in November 2020. Based in Ann Arbor, London works remotely for the Customer Experience team, using their extensive experience in customer service to help people use the Clearcover product and solve any issues they may face.


Roles & Responsibilities
There are multiple teams within the CX department. Licensed and unlicensed customer advocates, underwriters, agent advocates, and coverage consultants. As an unlicensed customer advocate, London helps customers who call in with issues related to billing, to update lien holder information, help with documentation, app issues, or any other issues.
"If you have an existing policy, I am your go-to for anything you need," London said.
But the CX team at Clearcover isn't an ordinary call center. The team's approach to customer experience stems from product development, empathy, and authenticity.
"The team at Clearcover really wants our individual personalities to shine through," London said. "Of course we're all on this team, more or less doing the same job, but what really makes it special is each one of our personalities. And this helps us communicate to our customers that we really do care. It's great when the support team doesn't feel like a robot but feels like a team of real people who genuinely want to help — especially in insurance."
London pointed out that insurance isn't always a happy topic (which is perhaps why there are so many rising insurtech companies trying to transform the industry). And it can often involve serious scenarios that are frustrating, scary, or devastating. So Clearcover wants to make sure customers have the peace of mind that they'll take care of it, and they're understanding and compassionate as they help customers through the process.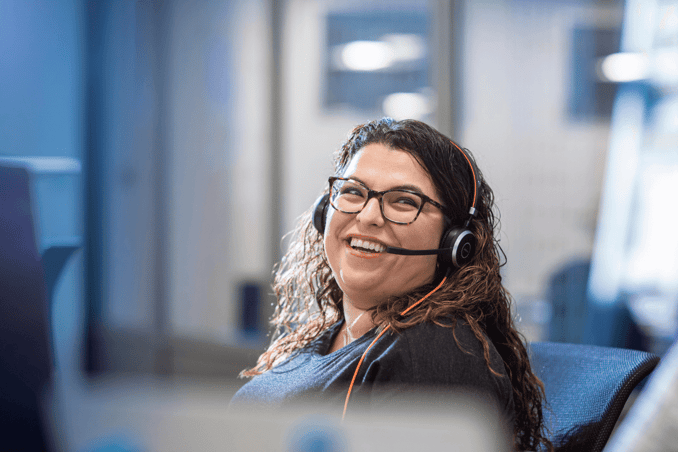 "What I find most rewarding is the opportunity to help," London said. "Even on days when I'm not able to solve someone's issue, I can find tickets that I've already helped solve and can see that I've made a difference in the way I've communicated with them, approached it with understanding, or looked at all of our options. I love when a customer is able to walk away with some kind of happiness knowing there was someone who understood them and really did care."
Because Clearcover is a rapidly growing startup, London said the team is still "working on putting all the blocks together." People on the team will reach out to each other for support, and everyone is happy to lend a helping hand or pass the baton to best help a customer.
"We always do our best to support each other and get through it."
Training
Before they get to that point, though, it's important to note that Clearcover puts all its Customer Advocates through training. London said they loved the introductory month of training where they learned the systems and talked about different scenarios.
As someone who has never dealt with insurance before, this time for training was incredibly helpful. "It was great to be able to walk through everything, get my feet wet, take chats and calls, backlog blitz, and warm up that way," London said.
London is also training to be a licensed insurance Customer Advocate.
"Having built-in study time is amazing," they said.



Remote Working
While the CX branch at Clearcover is based in Detroit, the team is still remote. But London said that the Customer Advocacy teams are great at staying connected.
Through video calls, engaging chat groups, music rooms and more, people can make meaningful connections with each other, seek help, offer resources, and work in a variety of ways.
"I interact with people a lot, which is good. I love communicating with people and getting them talking and engaged."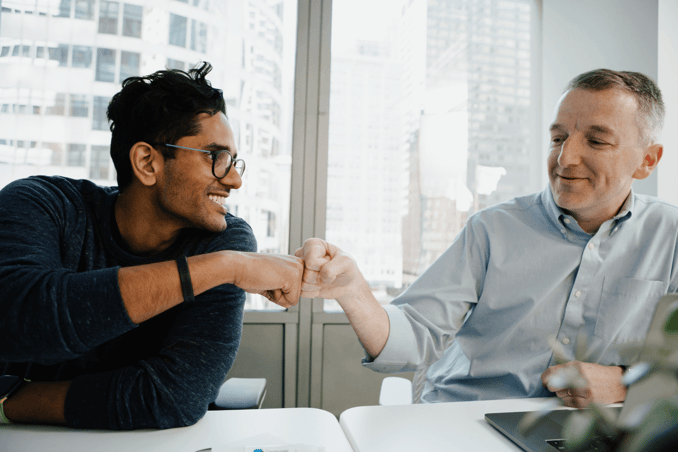 London said this all goes back to the company's value of community. Even remotely, the camaraderie is still great.
"At other companies, there's this inherent angst about professionalism, making sure everyone is sitting upright at their computer, right? Here at Clearcover there is a balance of being in the zone but also having an aspect of camaraderie," London said. "It feels easy here to come together as a team, communicate with each other and create a greater good."
Why Clearcover
Because Clearcover is always growing and striving to be the best in its industry, the company believes (and lives out the value) that every voice matters.
"Working with Clearcover is a unique opportunity in that your voice matters more than what you might feel someplace else. Especially since we're building as we go," London said.
"If you feel things can be done differently, feel free to speak up. A couple months ago, the CEO, Kyle, reached out to the team and told us that verbatim: please speak up. A lot of executives at other companies don't extend that opportunity. It was really refreshing to be told from the top that our feedback is important, and it's essential to be reminded of that as an employee."
It's this very philosophy that drives the company's growth, and one of the main factors that got London excited about joining the team back in November.
"I really like to be a part of opportunities where you're starting the precedent," London said. "A lot of this process is getting the building blocks together, stacking them one by one. So it was a really unique opportunity and a one-of-a-kind experience in creating a company and what it represents."

If you want to join the CX team at Clearcover, learn more about the company and apply for open jobs at Clearcover.