Historically, the Midwest is not top of mind when it comes to solar energy. But one Detroit company is out to change that.
GreenLancer is an online project management platform that provides solar, telecom, and EV Charging Infrastructure design, permitting, and engineering solutions to solar installers, roofers, homebuilders, home improvement contractors, financiers, solar distributors, and telecom installers.
"Our mission essentially is to accelerate the adoption of renewable energies," says President and COO Patrick McCabe.
Beyond that, GreenLancer is a startup success story for Detroit and the Midwest.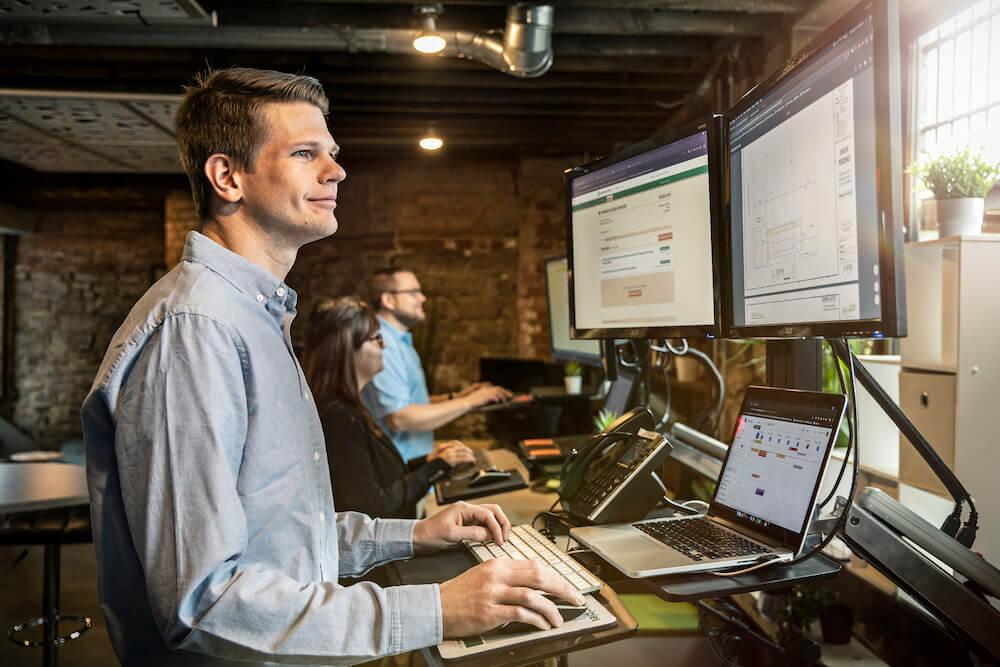 Detroit Roots
Patrick founded the company after returning to the Midwest during the recession of 2008-09 after working for a solar company in California.
"So I came back with the industry knowledge I had garnered and started getting a lot of work as a subject matter expert," Patrick recalls.
He got more work in the design and engineering space for solar projects than he could handle alone, so he started hiring freelancers. The idea was to build out a marketplace where installers could manage their projects and order via e-commerce—standardizing scope of work, delivery time, and price. GreenLancer began operating a free network of fulfillment partners who could pick up gigs, building a dual-sided platform for customers and fellow partners.
Patrick says that managing freelancers was difficult so the company pivoted in 2017 to using firms. Users can sign up for free and shop from a catalog of services from a number of design partners and certified engineers based on their needs.
"So it's kind of like Amazon in the sense that people can add services and shop services, add them to a shopping cart, and check out," Patrick says. "It's kind of like Uber because based on your project, everything it prices shows up and you're just able to check out. Somebody on the other side picks it up and does the actual work."
With startups like GreenLancer, their new division GreenLancerEV, as well as other EV innovations coming from mobility giants and startups alike, Detroit is becoming one of the top tech hubs for alternative energy innovation.
Solar Success
To date, GreenLancer has served more than 5,000 solar installers on over 150,000 projects, and deployed more than $1.8 billion in commercial and residential solar nationwide.
The company's Detroit-based team of experts are with customers every step of the way to ensure success for their solar business. GreenLancer has a team of 15 people working from Eastern Market in Downtown Detroit, inside a 115-year-old police precinct converted into a coworking-style space.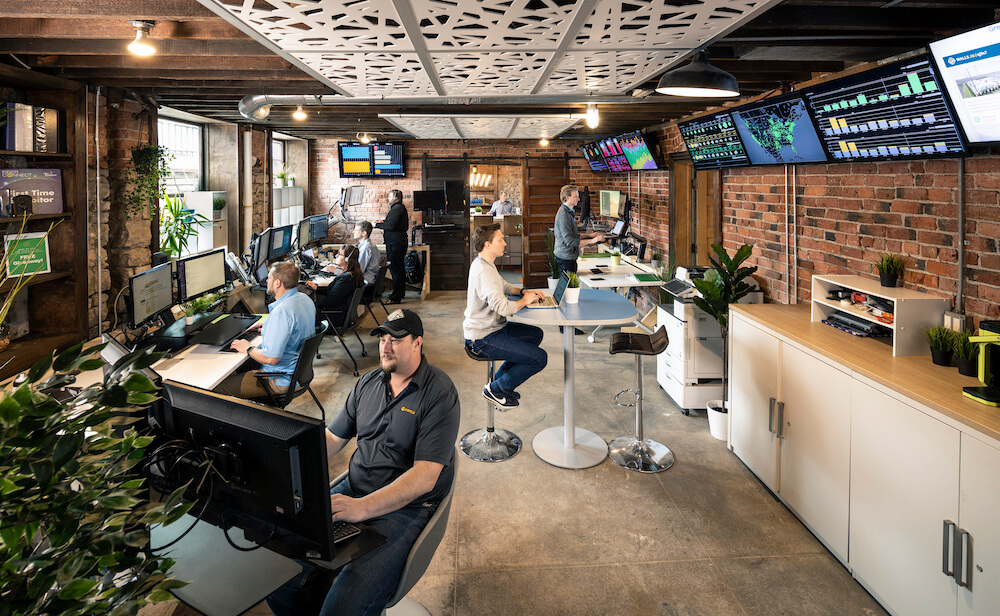 The rest of the team is remote and spread all over the U.S. The workforce is mainly sales, marketing, and technologists.
"We really focus ourselves on customer service and basically serve as the connection between these infrastructure contractors and the engineering firms, design firms, and now other contractors who are doing work in the field," Patrick says.
As with any fast-growing startup, the business continues evolving.
"We're rolling out some on-site services. We're not just a middleman; we also provide support," Patrick says. "So we have a support team that's based here in Detroit that helps with customer onboarding, helps with the sales process to ensure that our customers are using the platform as seamlessly as possible."
As more and more people turn to solar energy, GreenLancer is growing and actively hiring. While the company is heavily focused on attracting sales people to the team, they're really looking for people ready to build something from the ground up and make an impact.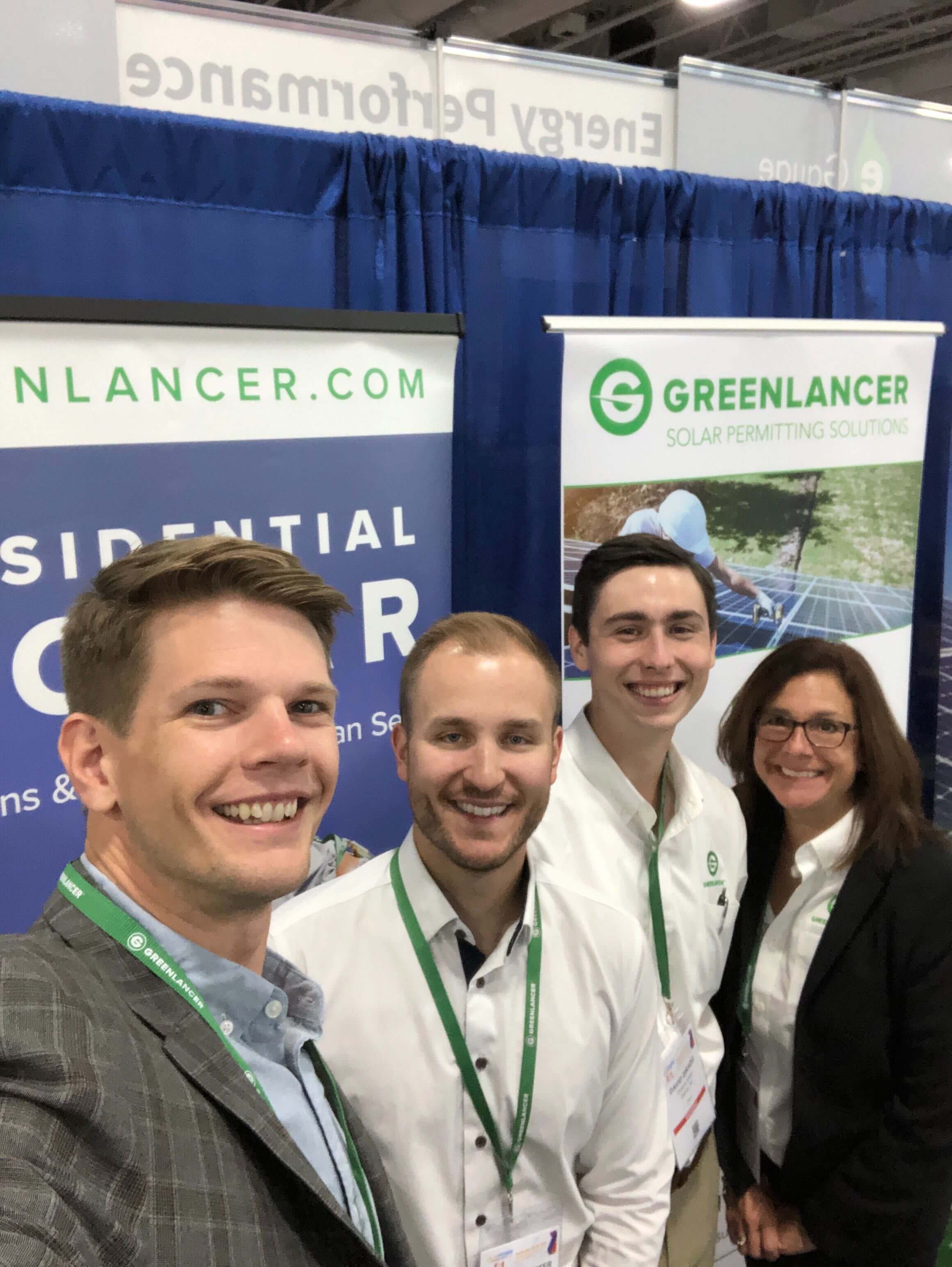 "We're a startup, so if you come here you're gonna wear a lot of hats," Patrick says. "You're going to be expected to have an opinion on things outside of just your roles and responsibilities. Because that's what makes a great startup, is people who care about other business areas, not just their realm."
Want to join GreenLancer in their mission to accelerate solar energy? Learn more about the company and check out their open jobs.