"Normally you walk into a lobby. But for us, our "lobby" is the field."
Ford Field, that is. You know, home of the Lions—and the #DynatraceDetroit team.
Dynatrace is a global software leader with an all-in-one platform. Their software provides answers, not just data, about the performance of applications, the underlying infrastructure, and the experience of all users—it is simply, Software Intelligence. Their team is an international workforce spanning over 50 global offices that's continuing to grow. And in Detroit, they've grown so much they needed an office upgrade.
For the past year, Dynatrace has been working on the construction of a brand new office expansion in Ford Field. It will be primarily occupied by the Dynatrace Research & Development team, as well as their customer-facing finance and technical product support teams.
Tony Hamama is the R & D People Operations Lead for the Detroit team who, like many of us at fast-paced tech companies, wears a lot of hats. He's focused on finding talent, onboarding, career enablement, and building an office culture that ensures employees grow professionally and have fun at the same time.
I sat down with Tony for a remote "tour" of the office, and I'm excited to give you the inside scoop of their rad new workplace.


A Different Kind of Space
Not many people can say that they work at a state-of-the-art sports facility while not actually working in sports. Top software companies are often known for their trendy spaces, usually with an open cereal bar or cold brew taps. Those features can be fun, but there's more to the new Dynatrace office than just free snacks and kombucha on tap.
"There's definitely an awe when you first walk in," Tony said. "You eventually get used to it, but it's pretty cool when you walk in and see the empty stadium. You see the field, the seats, just how large this area is. It's definitely different from other types of office buildings."
Like he said before—the building's "lobby" is a football field.
But if you keep walking past that "lobby," you'll come to some offices where the Dynatrace team will be working and hanging out. It was designed to have a lot of open areas and collaboration space.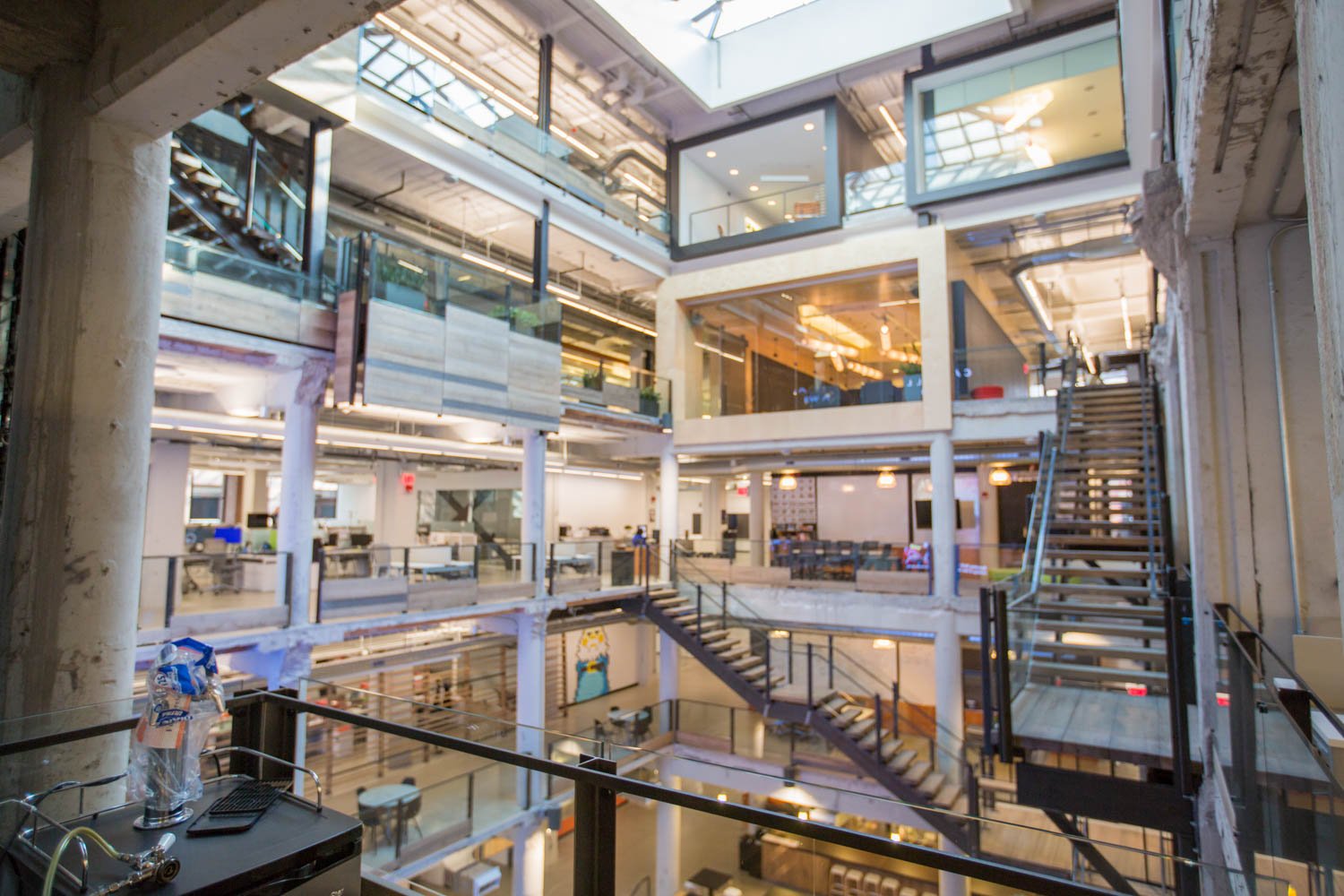 "We really are able to be out in the open to have meetings and gatherings together," Tony said.


You Are Where You Work
Of course, every new office has to have cool furniture, like high-tops and fun couches. But it's not about being trendy. It's about having a relaxed environment, a laid-back work session as opposed to a very formal setting in cubicles with office chairs, Tony said.
"Our culture is based on people working hard and playing hard. When you create an environment that's a bit more relaxed, working relationships become easier. More creative juices can flow. People are open to conversations and work together more closely," Tony said.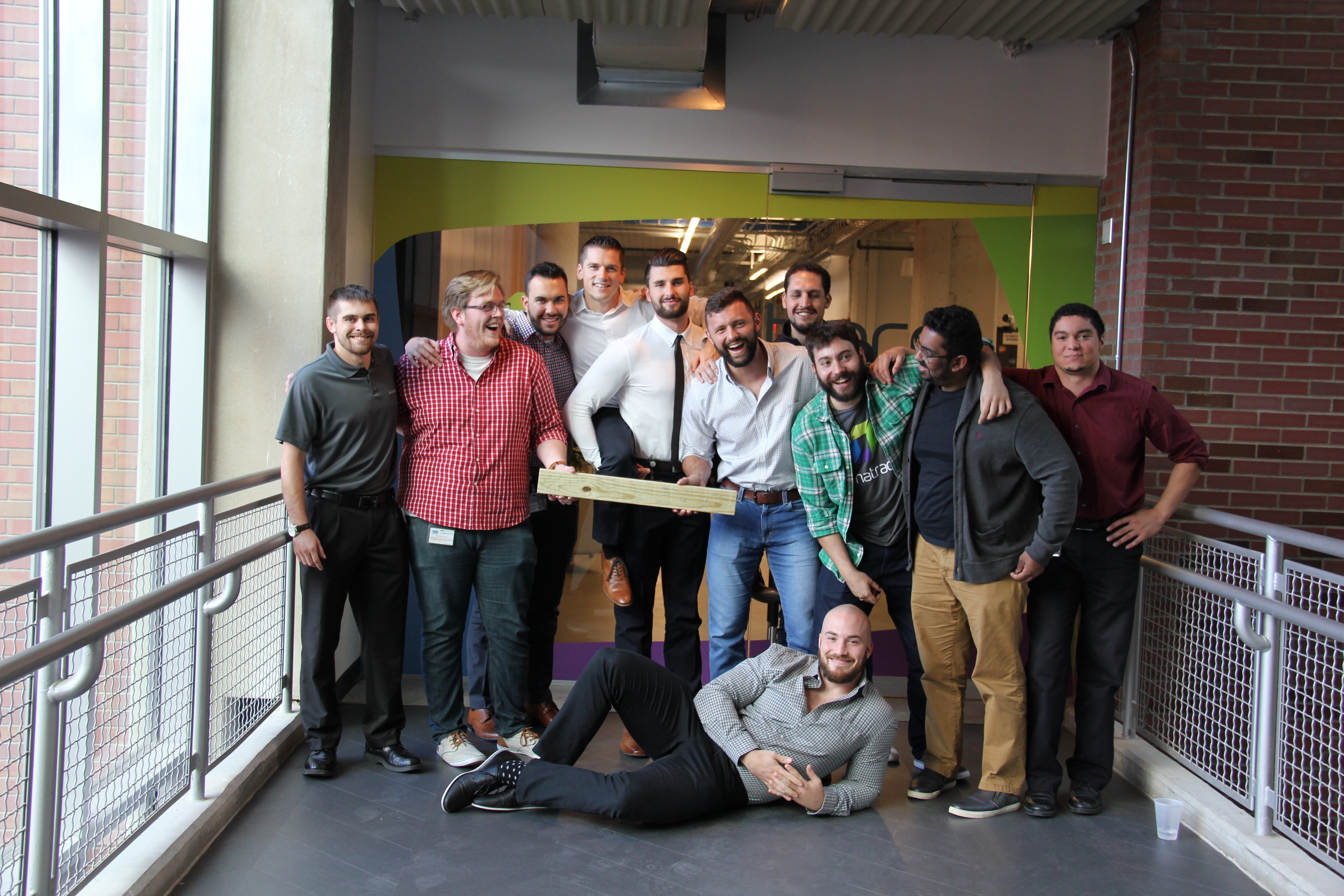 This open office space is also a reflection of the company's flat hierarchy. When people feel more open to connecting, talking, and collaborating, then real innovation and leadership can happen.
"Whether it's internal or external, we're all about creating value, not just doing what we're told," Tony said. "And through that, a lot of people naturally become leaders and work with other teams across the organization."
Tony said this is especially true for the R & D team. Engineers have to come together, communicate about projects and solve problems, which is much easier to do in an open, casual environment. It also gives them the ability to be creative, and innovative, as opposed to managers just handing down assignments.
Office camaraderie is another important pillar of Dynatrace's culture—and their office.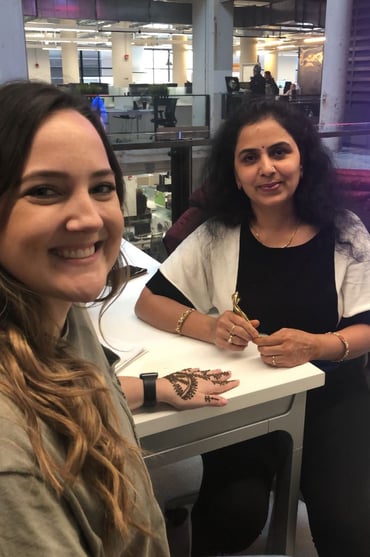 "We make sure that at least once a month, we plan time to be away from our desks and come together. Whether it's a happy hour or a simple festivity," Tony said.
The team relies on their internal community to help decide what events to have. For example, Tony said that the Dynatrace office is diverse, and a lot of people on the team are Indian. They wanted to celebrate Diwali, so Dynatrace Detroit did a full office celebration of Diwali.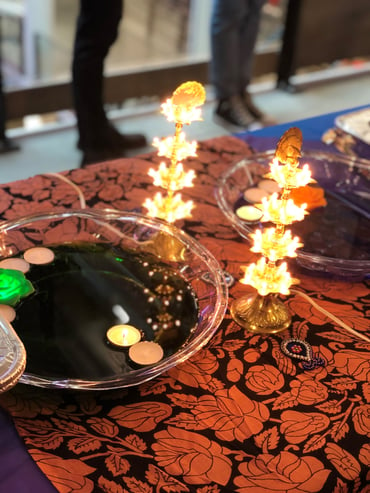 They brought in decorative sand, authentic Indian food, told the important history of Diwali, and created a fun celebration for everyone.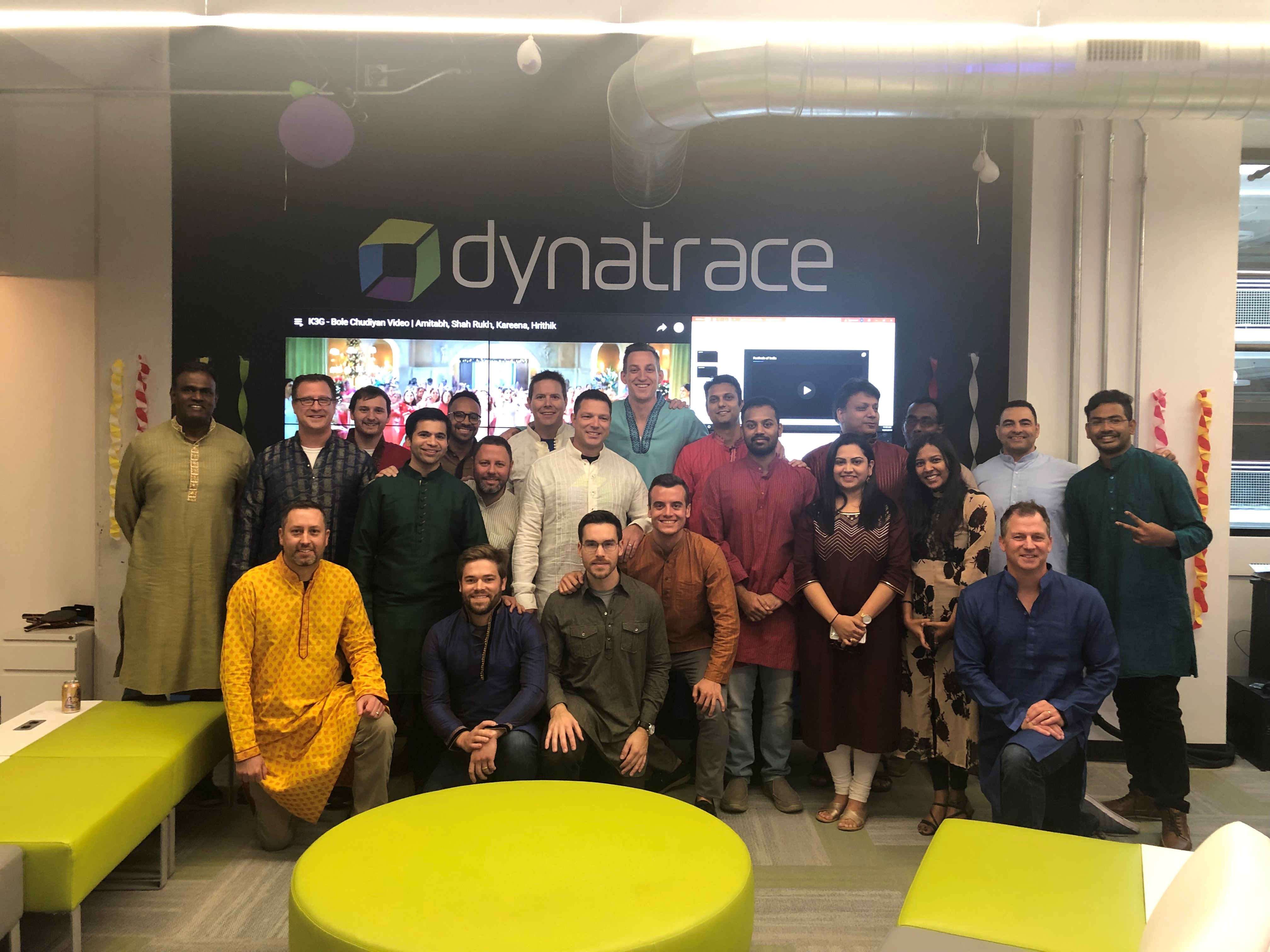 Having a diverse team is great, but it's even better when that team actually spends time together. Events like this can help co-workers form important bonds professionally and personally, and it's a great example of an international company building an inclusive culture—and actually living it out.
"It's about building community and relationships," Tony said. "That's how you break down barriers and feel comfortable with each other, which helps people work better together."


Transitioning Back To The Office
Of course these fun in-person events have been put on hold during the pandemic (which didn't stop them from doing virtual ones!). But going completely remote wasn't a tough transition for Dynatrace.
The Detroit office had about 200 employees in it, with an additional 100 who worked remotely. And that doesn't include the other employees worldwide who were already working from home.
Because Dynatrace is a global company with experience in having remote workers, they already had the tools they needed to switch to remote work after the stay-at-home order was put in place. And if employees didn't have a good work setup at home, Dynatrace would help them get the tools they needed.
"We didn't really skip a beat. Almost every team across the board was fully functioning within 24 hours," Tony said. "We made sure everyone had what they needed."
Now, as the state begins to open up businesses, Dynatrace is working on their transition back to their new office. It will be in phases, Tony said. And the company has been talking with employees to gauge interest about going back, and to equally space out the employees who do want to return.
Although the office will be open soon, not everyone has to go back this year. Dynatrace has changed their remote policy to allow for remote work if that's what people want to do.
It's all about making sure people are safe and feel comfortable in the office, Tony said.
They've also been making changes to standard office features. By replacing the coffee bar with touchless coffee machines, Dynatrace can better ensure employees' safety. Ford Field also has their own safety measures in place that Dynatrace must follow, in addition to their own new company rules.
Luckily the new open office allows for social distancing. Having an open environment that encourages collaboration might seem like a risk, but in this case, it's great that people can spread out and still be together.
Tony said he's excited to go back to the office and in the new space. His work relies on collaboration, but he also wants to make sure he can be safe.
"Whether it's remote or not," Tony said, "it's all about feeling connected."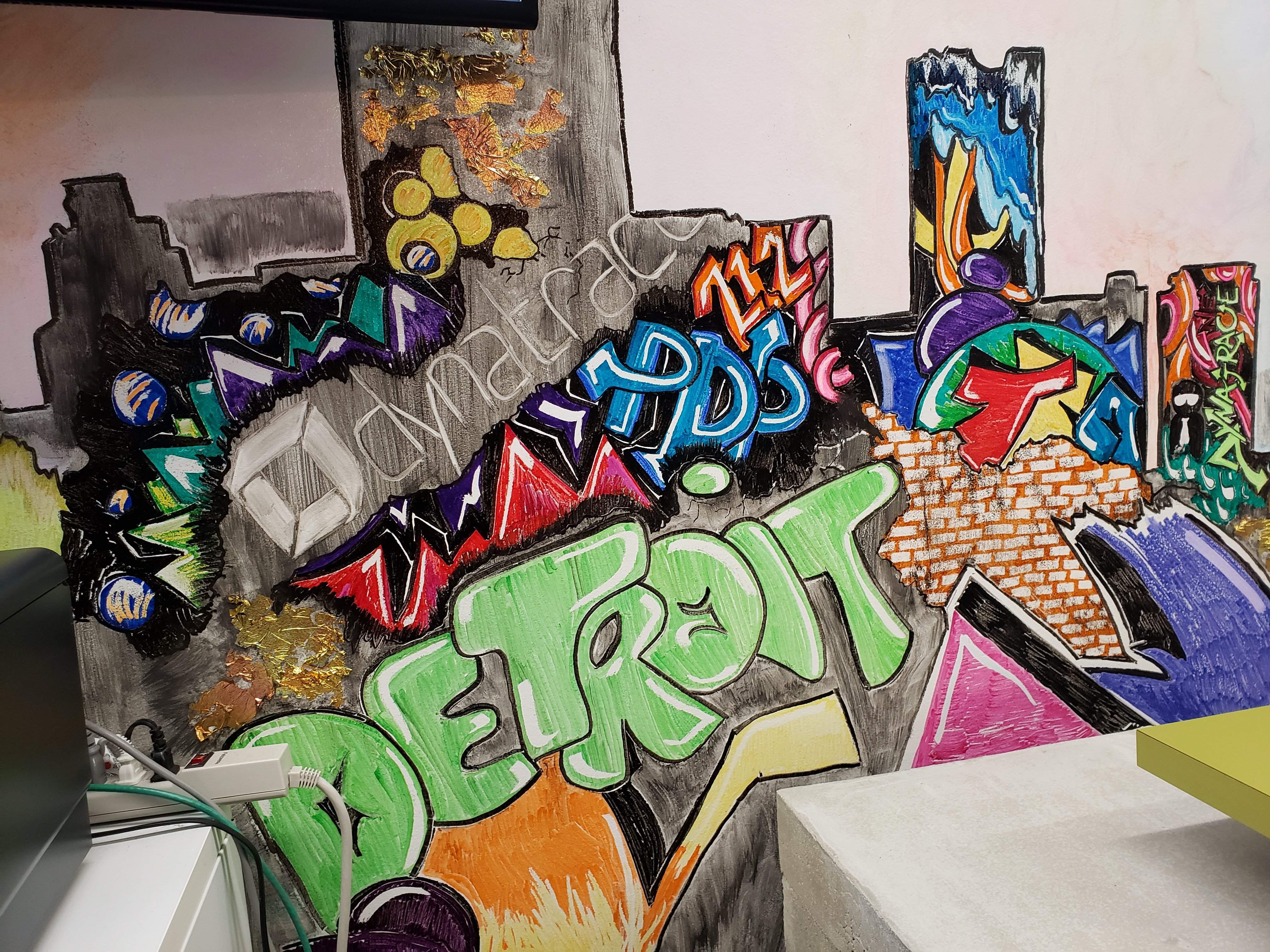 Dynatrace isn't just growing their office. They're growing their team. Want to be a part of a great Detroit tech company—and work in their dope new place? Check out their jobs posted on our job board and start applying.