Today, Detroit-based startup Autobooks announced a $50 million Series C funding round led by Macquarie Capital Principal Finance. The round also includes participation from new and existing investors including: Baird Capital, Commerce Ventures, Draper Triangle, MissionOG, and TD Bank (NYSE: TD). Larry Handen, Senior Managing Director at Macquarie Capital will join Autobooks board.
"Our investment in Autobooks is a chance to help small businesses across the U.S. by backing an exceptional team building an extraordinary product," said Larry Handen in a press release.
Founded in 2015, Autobooks is a rapidly growing payment and accounting platform used by more than 800 financial institutions. As the company has grown, it's become the leading embedded receivables platform for small business.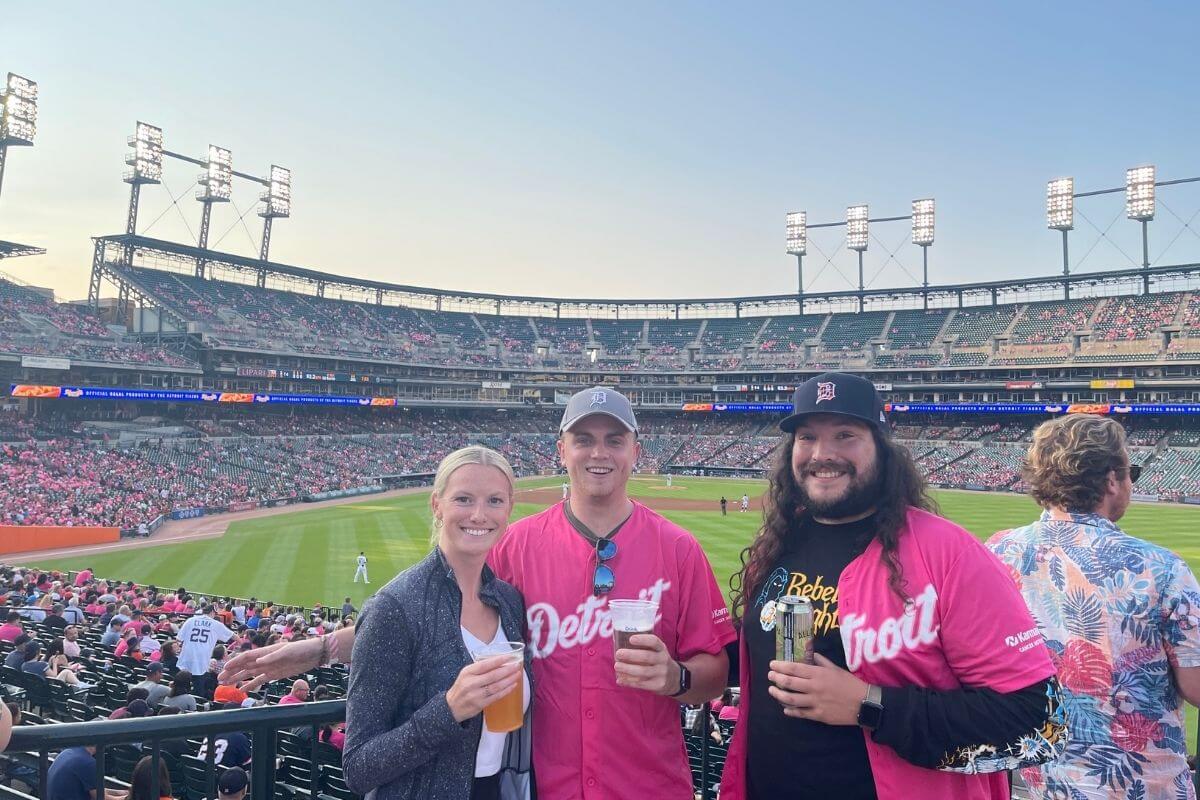 Autobooks team, courtesy of Autobooks
The platform enables digital invoices, payment acceptance and automated accounting directly within internet and mobile banking. Autobooks has built turn-key integrations with the industry's leading digital banking providers; its zero-code deployments deliver essential back-office services to over one third of the U.S. market.
"Businesses are increasingly looking for simple, bundled solutions to get paid and automate their back-office. If the bank can't offer these services quickly, businesses will (and have) gone elsewhere," said Steve Robert, Co-founder and CEO of Autobooks. "To maintain primacy, banks must optimize legacy merchant service programs to include digital payment acceptance tools that feature self-service onboarding. Autobooks makes this possible through our payment facilitation (payfac) model, which can be enabled within days by industry leading partners."
And the banks are catching on. Over the past year, Autobooks has experienced explosive growth:
Bank deployements grew 800% to 840 installs

An increase in deployments enabled a 700% increase in small business customer adoption, totally over 60,000 businesses on the platform.

Autobooks now averages more than 10,000 monthly enrollments

It's surpassed $40 billion in transaction volume
All of this helps customers better manage cash flow and unlock working capital. For a small business, this is key to survival. Autobooks help small businesses send electronic invoices and provide customized payment links/landing pages using a biller direct model to enable customers to pay online. With Autobooks, 95% of invoices are paid within 5 business days, and incoming funds are deposited directly into their bank account for immediate use.
More money in the bank faster helps the small businesses that make a community special grow and thrive.
Autobooks is looking for more people to join them on this mission. To learn more about working at Autobooks and their open jobs, check out their page on Purpose Jobs.