In 2013, Kyle Hoff and Alex O'Dell saw an issue they quite literally couldn't sit on anymore, so they created a solution they could.
In the US alone, over 10 million tons of furniture are disposed of each year, according to the EPA. That's 10 million tons of waste that ends up in our landfills. Tired of buying furniture that would end up on the curb, Kyle and Alex launched the Floyd Leg, a simple steel clamp on leg that allows you to take any surface material and make a table.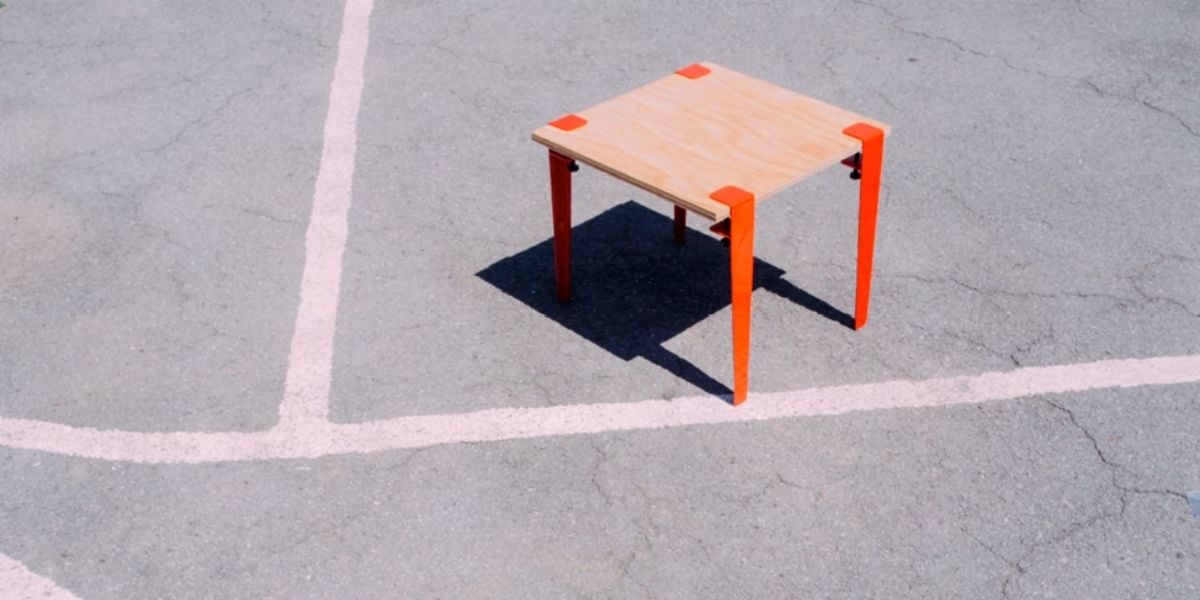 This simple and stylish leg was designed as a piece of nomadic furniture that could move with you. The reusability of clamping it on any flat surface to create a table allows you to reduce your waste and footprint over time.
This was the beginning of Floyd, the Detroit-based design brand building furniture for the home, not the landfill.
The simplicity of the design, quality of the materials, and adaptability of the Floyd Leg are features that the company has continued to carry in each and every product designed since 2013. From sofas to beds, storage shelves to outdoor furniture, it's all about creating products that are built to last — and stay out of the landfill.
Designing Sustainability
Design isn't just an aesthetic at Floyd; it's a responsibility, and one the team takes seriously.
Floyd's design process is guided by their Design Principles and answers these questions: what would make our homes more comfortable and functional in a beautiful and healthy way? Does the world need this object, and if it does, how do we make it in the best way for both people and the planet?
Floyd recognizes that of course the best thing for the planet is to not buy anything at all. The next best thing is to buy furniture that lasts and is made with sustainable materials and processes.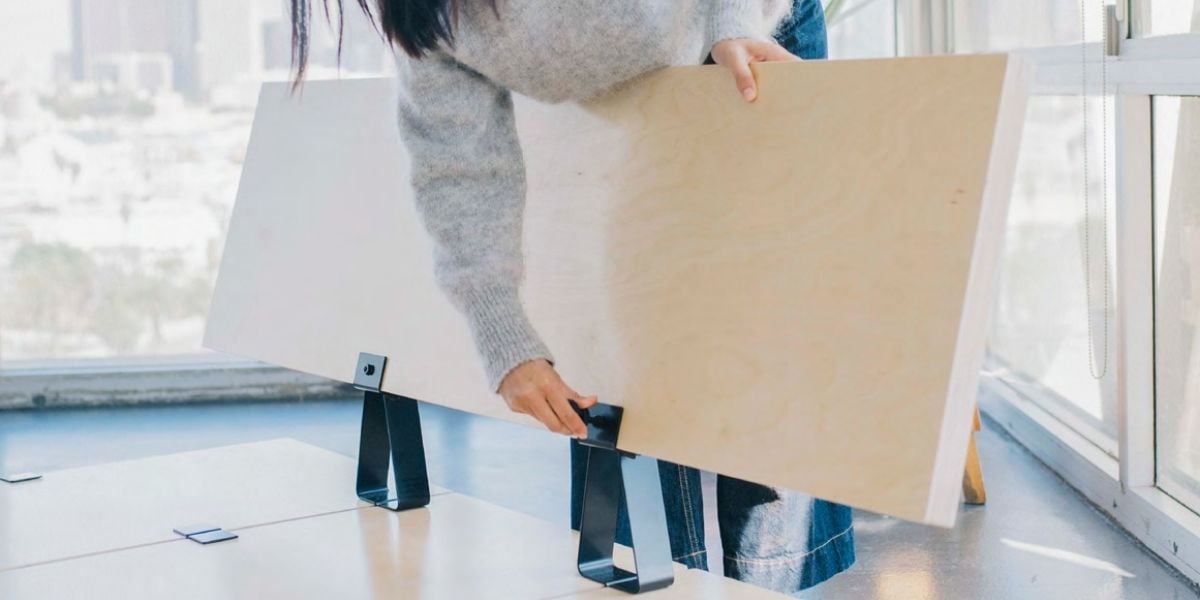 When you build with quality, sustainable materials and have timeless design that can grow and adapt to your life overtime, the intentionality around "keeping" is everything. And it works: 96% of Floyd Products are still in use today. That's 96% of what the company makes staying out of the landfill.
Materials and Processes that are Better for the Earth
When it comes to sustainability and fighting climate change, every step toward progress counts. For Floyd, it's about cutting out the outdated and unnecessary ways furniture is typically made and sold and creating a better process. Looking at every step and the complete picture, Floyd ensures even the smallest parts are sustainable — from using water-based topcoats, recycled plastics, and FSC-certified wood.
By using ecommerce and shipping directly to customers in the most efficient way possible, Floyd cut out the traditional layers of retail distribution that also contribute to increased transportation emissions. The company also critically evaluates their most frequently shipped items and seeks ways to reduce packaging, waste, and hassle for customers.
When choosing materials, Floyd has shifted their focus to longevity and circularity by implementing higher-content recycled material, continuing their responsible use of natural materials, and eliminating the use of harmful chemicals.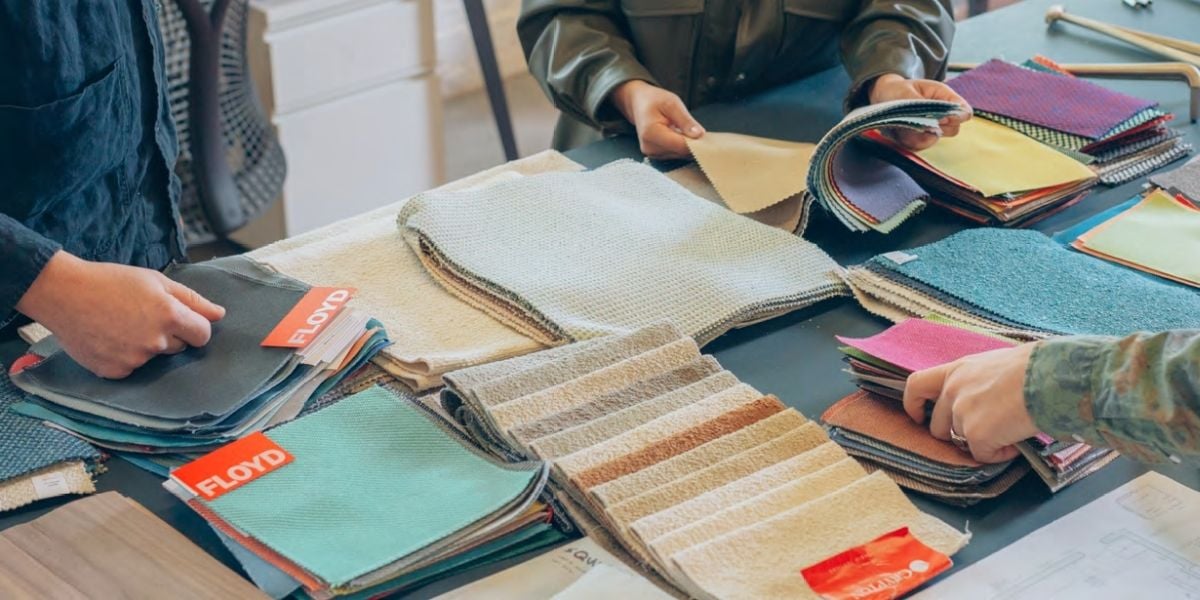 For example, Floyd's rugs are made with New Zealand wool and sustainably sourced cotton; they comply with the GoodWeave Standard, which ensures Floyd's commitment to workers' rights and their communities. Floyd also works with suppliers to find new sustainable solutions so that their products continually improve and impact the environment less.
Sustainable Furniture: A Commitment Backed by Goals
When it comes to sustainability, so many brands spit out empty promises and meaningless social media posts about Earth Day. At Floyd, the company's commitment to sustainability is backed and tracked by concrete goals, as laid out in the 2021 Impact Report. The company has set ambitious goals for improving environmental impact by 2025: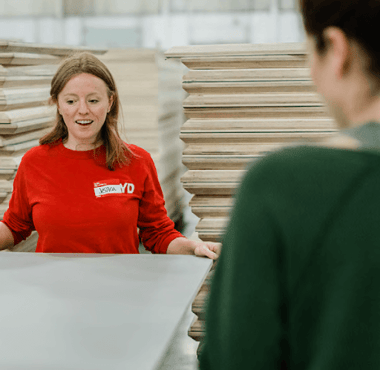 1. Launch a Floyd Resale and Refurbishment program
To extend the useful life of their products, Floyd set out to launch a resale and refurbishment program. In 2021, the team launched Full Cycle, a resale shop that allows customers to shop returned and mildly damaged Floyd products at a discount. This keeps Floyd products out of the landfill. To date, 39,247 pounds of furniture have been sold in the Full Cycle shop.


2. Recycled and Renewable Sources
Floyd will ensure 70% of their material comes from either recycled or renewable sources.
3. Better Packaging
Minimize packing materials and eliminate single-use plastics.
4. Use 100% FSC-Certified Wood Across All Products
The FSC certification ensures that products come from responsibly managed forests that provide environmental, social and economic benefits.
5. Reduce Greenhouse Gas Emissions
Measure, disclose, and reduce greenhouse gas emissions across the Floyd supply chain. Floyd has already taken the first step in reducing their carbon footprint by measuring and offsetting their carbon emissions from transportation.
They also are reducing carbon emissions by sending returns to regional warehouses around the country to be inspected and resold.
It's all about keeping furniture out of the landfill by creating products that last, educating customers on recycling/donating/selling and servicing damaged products or replacing lost parts. In 2022, Floyd plans to roll out a customer-facing serviceability center on their website that enables customers to more easily get the parts they need.
Environment for the Earth — and for the People
Supporting a sustainable environment extends beyond Floyd's products. It's also an essential part of their culture and how they view their community.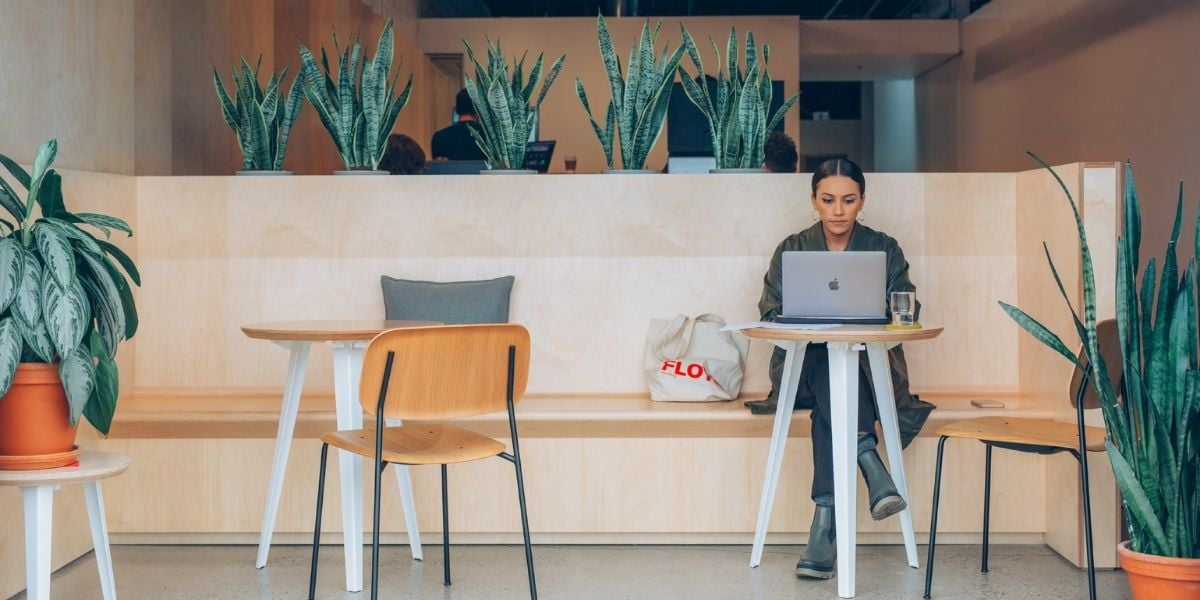 As a business and an employer, Floyd is committed to creating and sustaining an environment that reflects their broader community and customers.
One way this takes shape is through Floyd's commitment to actionable and sustainable DEI goals and plans. Floyd is focusing their DEI initiatives around representation (internally and externally), education, systems (ensuring policies and practices are equitable, diverse and inclusive), and community (building strong partnerships within the Detroit community).
The team also makes sure they walk the walk when it comes to their own office sustainability. Last year the company renovated their Detroit headquarters with sustainability in mind:
Returned bed panels were modified and repurposed along the main wall as an acoustic panel to help quiet the space.

They took leftover pieces of their new maple floor and designed a wall paneling using the leftover scraps that adds warmth and helps with sound.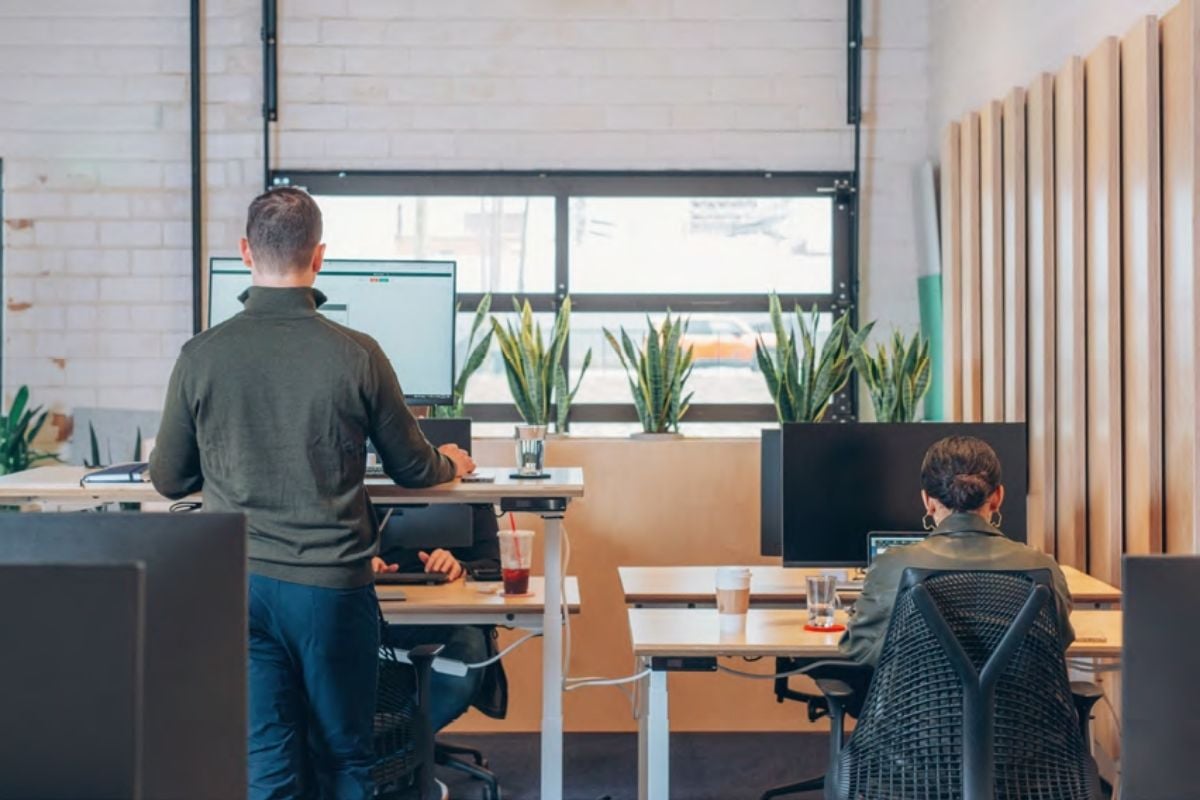 They repurposed their previous conference table bases for the Cafe space.

They've also re-used existing furnishings and fixtures — moving light fixtures into different areas of the office to give a different look and soften the overall lighting throughout the space.

They're also taking some of the larger fixtures and breaking them up so they can be implemented into their expanded R + D.


Floyd may be one year into their ambitious sustainability goals, but they are already seeing huge progress and tangible results.
Of course, the company recognizes that sustainability is a journey and will require deepening and broadening their sustainability goals in years to come.
This is just the beginning as they continue to grow in their commitment to the environment, both for the office and its people and for the Earth.
If you're looking to join a company focused on sustainability and creating real impact, learn more and apply for open jobs at Floyd.