CertifID announced today that it has raised $12.5M in Series A funding to accelerate its mission to prevent wire fraud. The round was led by Arthur Ventures, a Minneapolis-based growth equity firm that leads B2B software investments in high-growth, capital-efficient businesses.
As the nation's leading technology solution preventing wire fraud in real estate transactions, CertifID will use the capital to continue its rapid growth while protecting businesses and consumers.
"CertifID is tackling the biggest threat to the real estate industry," Patrick Meenan, General Partner with Arthur Ventures, said in a press release. "They have developed a unique suite of products to prevent fraud and a rapid response recovery team to support businesses and consumers who experience a loss. We are thrilled to back such an impressive, mission-driven team."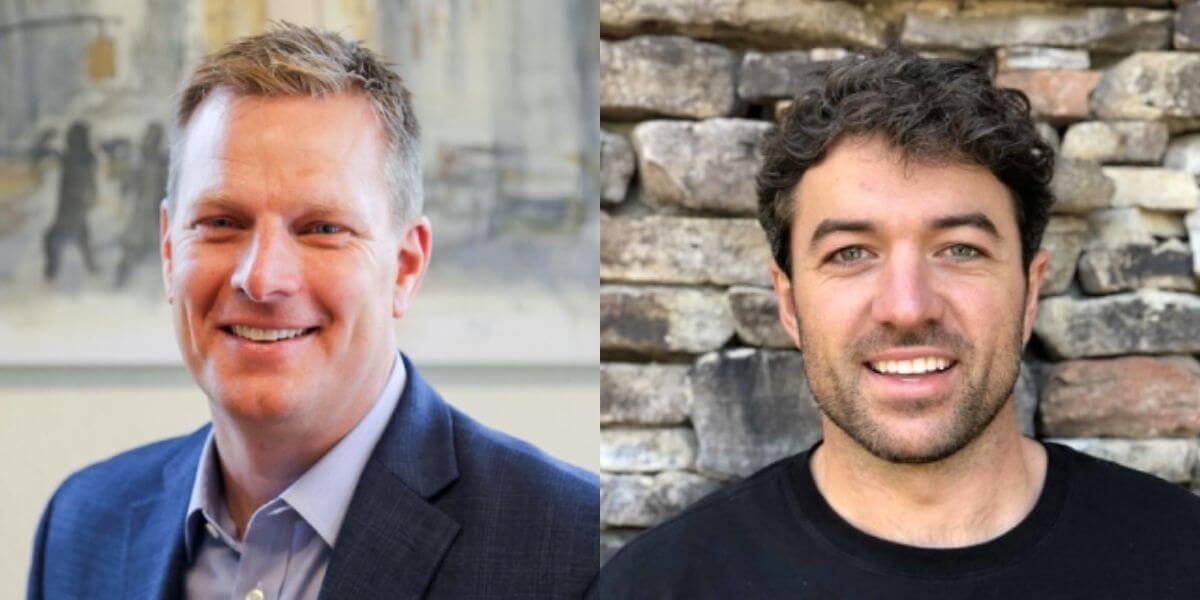 CertifID founders, Tom Cronkright and Tyler Adams
Anyone who has bought a house knows that wire fraud is a serious threat. In fact, it's a multi-billion-dollar issue. Last year the FBI reported $2.4 billion in losses due to Business Email Compromise (BEC), a scheme where cyber criminals use social engineering techniques to initiate fraudulent wire transfers.
CertifID's founders, Thomas Cronkright II and Lawrence Duthler are also the owners and founders of Sun Title, one of Michigan's largest title companies. In 2015, Sun Title fell victim to a social engineering scheme resulting in a wire fraud that cost the company nearly $200,000. This experience led Tom, Lawrence and other co-founder Tyler Adams to develop CertifID and help prevent the same situation from happening to other business owners.

To reduce the risk of BEC, CertifID's proprietary technology validates parties in a transaction and provides up to $1 million of insurance on every transaction. Since its founding in 2017, CertifID has protected over $150 billion in transactions.
"Fraud is at an all-time high as global criminal networks prey on the shift to virtual communications and electronic transfers ignited during the Covid-19 pandemic. Our team has worked tirelessly to educate and empower businesses and consumers on the threat of fraud, but there is more work to do," said Tyler Adams, Co-founder and CEO of CertifID. "This investment will enable us to significantly expand our reach as we look to protect every real estate transaction. With the backing of Arthur Ventures, we'll be able to double down on hiring and retaining exceptional talent that is passionate about building industry-leading technology to protect businesses and unsuspecting home-buyers from fraud."
In addition, CertifID's Fraud Recovery Services team, in partnership with the United States Secret Service, provides rapid response services for fraud victims. Since launching this response team in 2021, CertifID has helped over 190 victims and returned nearly $50 Million from fraudulent accounts. Hundreds of Title Companies, Law Firms, and Underwriters across the country rely on CertifID to protect their transactions daily.
"Our team of incredibly talented people has seen firsthand the devastating impact of wire fraud, which drives everyone to work to prevent it," said Thomas Cronkright II, Co-founder and Executive Chairman of CertifID. "We are thankful for the overwhelming confidence from our customers, partners, early investors, and now the team at Arthur Ventures. We look forward to continuing to dedicate ourselves towards a world where businesses and consumers can make electronic payments without the fear of loss."
CertifID was founded and is headquartered in Grand Rapids, a west-Michigan city with a rising tech and startup scene. The company also has a hub in Austin, Texas, and is hiring in both locations.
For more information about CertifID, visit www.certifid.com.