We know that work-life balance, flexible schedules, and robust PTO plans are at the top of job seekers' minds in today's job market. And although these perks foster a more balanced life, we also know that you need to make money in order to live. Salary still remains in the top three priorities of job seekers.
So if it impacts everyone and is an unavoidable topic in an interview, why is talking about salary still so hard?? Here's some advice to prepare for those conversations and gain confidence when discussing money.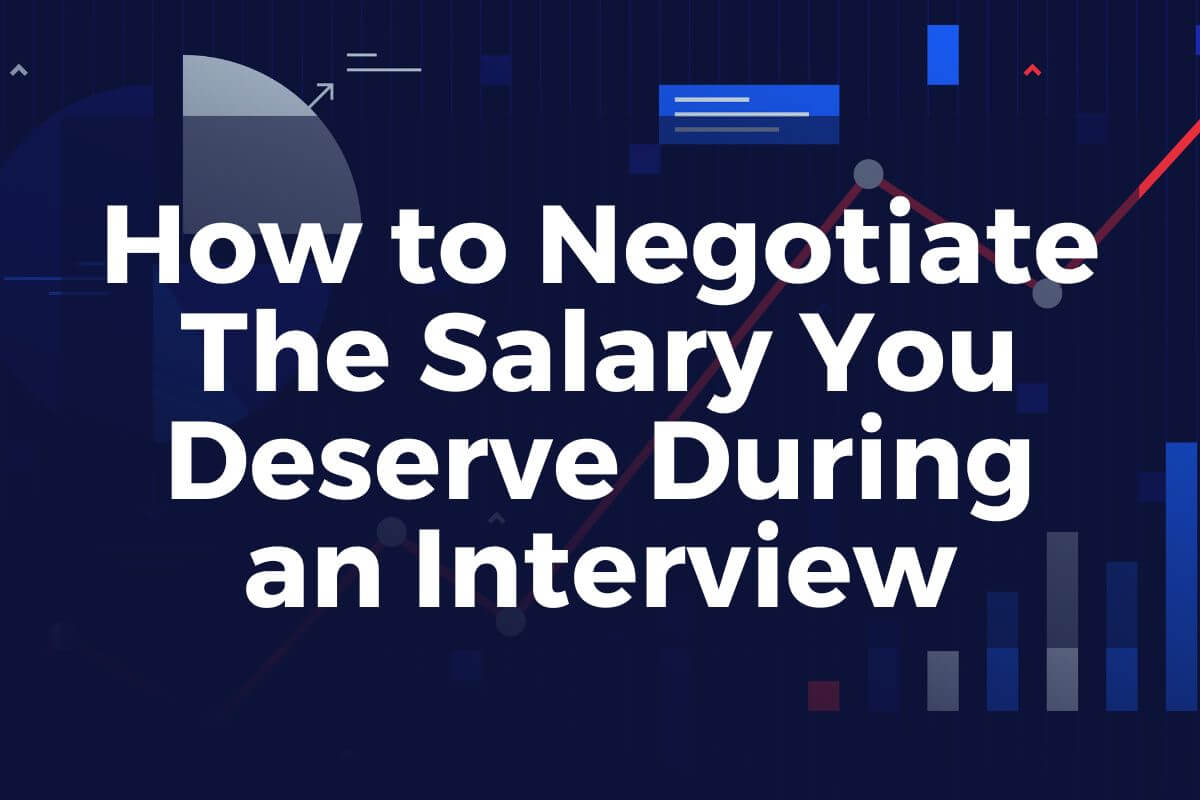 When should I bring up compensation in the interview process?
This may surprise you (and may even make you feel uncomfortable), but it's best to bring up salary as soon as possible. It's important to align during the initial conversation with the recruiter to ensure you and the company are on the same page immediately. It doesn't benefit you or the company to learn that your salary expectations are vastly out of their range after the third interview.
Most organizations have a range in mind prior to even reaching out to you for an interview. This conversation also helps the recruiter understand if you're in the right range of experience for the role as well. Maybe you're looking for a mid-level position, but the salary is at a junior level. Having this open dialogue can help the hiring team find the best fit for you (if there are multiple roles open).
Is it okay for someone to ask me what I'm currently making?
Ultimately, no one should be asking you outright what your current salary is. What's important is for them to understand what you're hoping to make or what your salary expectations are. During this initial ask, the hiring team may also ask what benefits you're looking for to help with the compensation package, etc.
It's actually illegal in some states across the country to ask you this question — see the full state list here for reference. If you live in one of these salary ban states and are asked that question, let the company know you don't feel comfortable answering that question and that from your understanding, you shouldn't be asked that question based on where you're located.
How can I do research on my end to understand what a fair salary is for me?
One thing to be aware of when looking at current salary ranges for your job, keep in mind that some salaries were inflated during the pandemic due to needs for certain roles.
When looking at the company itself, take a look at their headcount, their location, do some Glassdoor.com or Salary.com research, and the industry this company is in. Check out the company's goals and any self-reported information they've published to understand what value this role would be contributing to those goals.
Bonus tip: If you have any friends in HR (especially in compensation), utilize those connections! They could have access to data that would help you better understand the full picture.


Negotiating the salary you deserve definitely takes some preparation. But the work is worth it to be paid fairly and to join a new company knowing you're valued accurately.


Want to hear this advice straight from the experts? We sat down with three amazing industry experts to get the scoop — Yontel Love, Chad Nieswand, and Dakota Bruner. See the full video here: