This is the third blog in a three-part series on startup leaders finding success living and working in the Midwest.


If you left your busy city for your hometown during the pandemic, you're not alone. A Pew Research report found that 52 percent of people ages 18 to 29 moved back home with their parents because of the pandemic—many are moving back now, but many are choosing to stay.
This trend of people leaving coastal cities like San Francisco and New York for more affordable, sustainable lifestyles was occurring before March 2020, but there's no doubt that the pandemic has accelerated this migration.
That, coupled with the growing opportunities in the Midwest, people are finding the region to be a wonderful place to live, work, and put down roots. Or maybe replant the roots they once had.
I chatted with three "boomerangs" — Midwest expats who grew up here, left, and have now returned to live and work — about why they made the move home and what they're finding in the Midwest.
My last conversation was with Brooke James, the Head of People & Culture at SUMMERSALT. Brooked moved back to her hometown of St. Louis during the pandemic.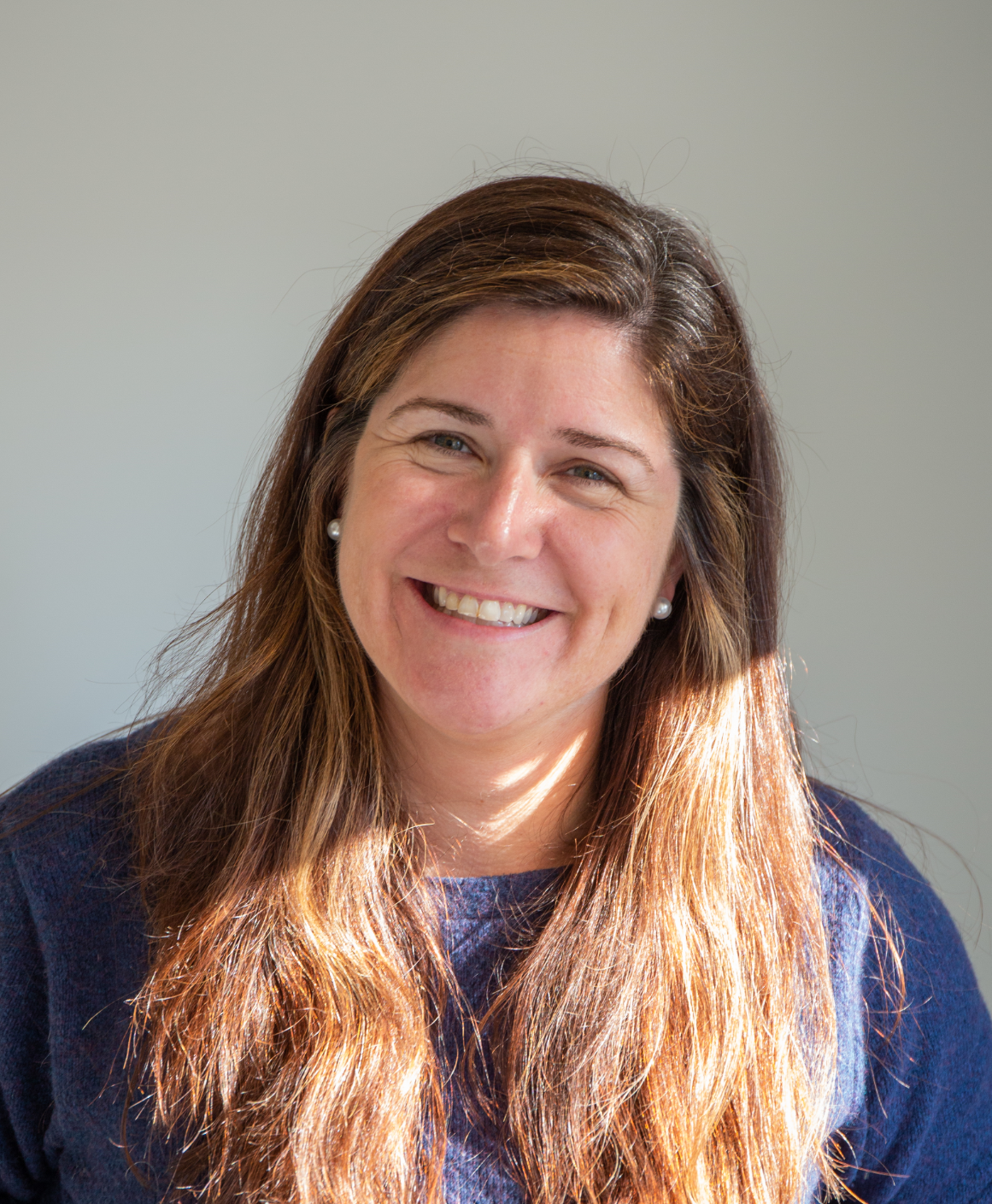 People have more variety in their much denser lives: on finding fulfillment both within and outside of work
St. Louis native Brooke James has lived both across the country and the world. After living in West Africa as a Peace Corps Volunteer, Brooke eventually made her way back to the states and settled in New York City. She has the juvenile form of Macular Degeneration that has left her legally blind in both eyes. It can be challenging to get around a city without a car, so she gravitated towards New York City and its robust mass transit system.
She loved being in New York, but came back to the Midwest for grad school at Washington University in St. Louis.
"I'm a Midwesterner through and through and culturally identified with my friends in grad school more," Brooke said.
Despite her roots in St. Louis, New York was calling her back and she took on HR and people roles at Yahoo!, a tech startup named Yext, and Harry's Inc. The opportunities in New York were amazing, Brooke said.
"I got to live the dream; I got to pop a bottle of champagne on the New York Stock Exchange during a successful IPO and really thought it couldn't get any better."
Then she spent four years at Harry's as Director (and then Senior Director) of People Development. Brooke said it was a special and unique environment there. Everyone in the company had been working hard on and was excited for a $1.37 billion merger, which eventually got blocked by the FTC.
"It felt like a year of effort had been wasted and the disappointment was felt by so many of us. While I was so impressed with the resilience of the team, it was a tough time." Brooke said. "And then one month later, Covid hit."
For Brooke, she said it was a personal wakeup call. She asked herself, "What are you doing with your life? You just put all your eggs in one basket . . . nothing is for certain."
And when Covid hit, life in New York became hard.
"New York just didn't feel like itself.. I couldn't use mass transit because I didn't feel quite safe. And without that element, it was like all bets are off," Brooke said.
"And then I realized that now I could work from anywhere, and I felt this sort of magnetic pull toward the Midwest. Plus I heard that the start-up scene was en fuego."
One of those en fuego startups was Summersalt, the apparel brand providing wardrobe essentials for women who are going places. Founded by Lori Coulter and Reshma Chattaram Chamberlin, two top female founders in the Midwest, "Summersalt is a St. Louis startup that had gotten really hot in New York through word of mouth and amazing Marketing," Brooke said.
"When I discovered they were in St. Louis it was like fate. So I moved back to St. Louis, my hometown," said Brooke.
She found an apartment on the 19th floor in Clayton, a metropolitan neighborhood in St. Louis. Unlike common misconceptions some people have that the Midwest is either farmlands or cookie cutter suburbia, Brooke said, there's actually real optionality in living in city, suburban or rural areas in the Midwest.
"Clayton is a lovely neighborhood," Brooke said. "I live in a mini downtown. I can walk to the grocery store, I can walk to get my nails done, I can walk almost anywhere. My immediate life needs are met in downtown Clayton."
Of course, the New York transit system is unparalleled in other U.S. cities, but Brooke said she's been able to get around in St. Louis.
"I take an uber or a lyft when I need to, or I carpool with friends. There is a metro link, too, and I've also been taking the bus in a more exploratory fashion. I get on and see where it takes me. It's kind of fun! It's such a great hodgepodge of ways to get around. It's a much more dynamic way to travel," Brooke said.
Location isn't the only thing that's been great—the price is great too.
"I live in an apartment that's twice the size and half the cost. You're saving money for the first time. You're making less yet have more money. It's a huge perk," Brooke said.
Living is one thing, but working is another. Brooke admitted that there was a time when she wouldn't have been able to work in the Midwest in the hyper progressive HR industry scaling startups.
"I had never even entertained the idea that I could have a job in this industry at this caliber outside of New York. Because frankly, it wasn't an option ten years ago. But now it is," Brooke said.
She's found that her move back to the Midwest has been both a personal and professional gain.
"I love working at Summersalt. There's such a wide range of backgrounds of people who work here. Where you went to college and where you've worked before just seems to matter less, and instead it's more about what you can contribute. There's a real sense of scrappiness and humility that I so appreciate."
She also added that the company exercises a lot of fiscal rigor.
"Raising capital in the Midwest is a bit harder given that the concentration of investors tends to be more on the coasts. It's a testament to our founders but they've clearly fought so hard to secure our funding that I think we stretch every ounce of what we've got to the max. Also our money just goes so much further in St. Louis than it would in New York, especially when it comes to rent and staffing," she said.
And luckily in St. Louis, there's a lot to do, Brooke said. Whether it's going to the "copious amounts of parks and greenery," checking out a new restaurant in the "fantastic, diverse and hilariously affordable" restaurant scene, or rooting for her home sports teams (a St. Louis Cardinal fan is "no joke"), there's always fun to be had in St. Louis.
"Everything in Forest Park is free — the zoo, the natural history museum, the art museum, it's all just free," she said. "It's free, it's accessible, and more importantly, I now have time to do those things."
Brooke admits that there's really no place for entertainment like New York City — Broadway, the 92nd Street Y,, Lincoln Center . . . you can't beat it, she said.
"New York is fabulous but it's not like I was going to Broadway every day. I was in my office working 80 hours a week," she said. "It's an incredibly intense lifestyle that I deeply respect but eventually, I just got tired." she said.
So, while she will miss New York, she's happy to go back and visit.
"There's a lot of organic excitement around the startup community here," Brooke said. And while finding talent in the Midwest requires a bit more effort for the more creative, fashion-focused roles, Brooke said that recruiting boomerangs like herself has worked pretty well.
After all, there's a lot to love about living and working in St. Louis and the Midwest. As Brooke put it, it's really en fuego.