After Apple changed its policy around data privacy in April 2021, marketers around the world started wondering how they were going to track and leverage engagement on their sites.
Most Apple users have opted out of data tracking, and big tech companies like Facebook parent Meta have felt the impact of Apple's new policies. Meta's stock prices have tumbled, and Facebook claims its ads are now less effective at targeting customers willing to buy.
The digital marketing industry is rapidly — and constantly — changing as platforms give people more control over their data. And that's a good thing.
But it poses a challenge for the companies trying to gauge conversion, campaign attribution, and performance metrics.
In a time when every brand is vying for attention, companies are wondering how they can continue to use content and data to stand out. They're rethinking the best platforms, which data they can collect, which data they need to delete, and how to still leverage analytics to grow the business.
These aren't easy questions with simple answers. In fact, it can get pretty messy trying to navigate these new issues in marketing tech. But that doesn't mean we should give up and say, "It's too hard to track it, oh well."
Marketing is an ever-evolving industry, and the technology we use to collect and analyze data is always evolving alongside it. It's such a unique intersection of solving technical problems and protecting user privacy.
Tackling the evolving marketing landscape
Every marketer knows how competitive it is to get people's attention. Everyone is fighting for it, and marketers want to know where people are paying attention and what they're engaging with. To do this, they rely on data that tracks sources, activity and clicks.
Google also announced an upcoming ban on the use of third-party cookies, making this campaign attribution all the more difficult.
So what can marketers do to tackle these changes?
1. It's imperative to create an offer that engages prospective customers in a way that encourages them to opt in to providing their data. Opting in is always better than having people opt out because they didn't agree to provide their information. You can learn what they value by paying attention to the offer they engaged with.
2. Set up metrics to measure performance throughout the entire funnel or flywheel. Metrics around engagement and efficiency should exist throughout the entire customer journey (and repeat as old customers become new customers). How efficiently did someone get to that click?
3. Once you have systems to collect customer data, use it to double down on personalized trigger-based campaigns. Triggered cross-channel campaigns yield a 93% higher click-through rate.
Keeping campaigns dynamic and personalized is the best way to optimize the changing marketing tech landscape. It's all about people after all. People are taking control of their data — they're not just another consumer. So be as personalized as possible.
And though Google has delayed its cookie ban until 2023, these changes are inevitable, and in the end it's what consumers want. It's up to us to figure out how to adapt.
That's exactly what we do at Petram Analytics. We're a data-driven marketing tech consultancy, helping customers navigate these modern challenges.

Petram Analytics
We help B2C brands connect the dots between internal ERP systems and marketing campaigns, using Google Analytics and first-party cookies on browsers. This allows companies to get more information about what's working, leveraging data without violating privacy.
For example, we're currently helping a client implement a strategy for the California Consumer Privacy Act (CCPA). We're working with them to make sure their data practices are compliant while still providing relevant and helpful information the brand needs to make better business decisions.
Working at the intersection of advanced tech & privacy protection
While not everyone has a background in marketing, everyone at Petram is really passionate about data analytics. We all understand Google Analytics and marketing attribution. Being marketing tech–driven is a core part of our culture.
As a small team, everyone also has the opportunity to work on really interesting projects with cool ecommerce brands. You're not just behind the scenes. You're taking real ownership of the project, presenting your work, and getting exposure to some of the top marketing leaders in ecommerce.
If that kind of growth opportunity excites you, this is the place for you.
What I love most about the team we're building though, is the people. While most of us are still based in Detroit, we're a remote-first team that's hiring across the country. We have a generous PTO policy that we encourage everyone to use, flexible scheduling, empathy for each other, and we're always looking for ways to make the employee experience better.
We're at such an interesting time in marketing technology, at the intersection of the most advanced technology we've seen and the fight for data privacy. Now is the time to join a team working on these issues hands on. We can't wait for you to join us.
Petram is currently looking for a Data Analyst (remote). Learn more and apply now 👇


About Jibreel Lockhart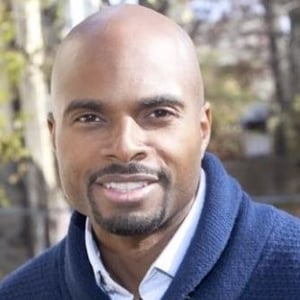 Jibreel Lockhart serves as CEO and is focused on managing data partnerships, client success, and the growth of the business. Jibreel brings with him 15 years of experience in sales, marketing and product development. At Gartner he led the development of a Middle Market consulting practice that helped dozens of firms discover and use commercial insight to drive growth. At American Express he developed data-driven products to drive cardmember and traveler spend and loyalty. Jibreel is passionate about using data to unlock business opportunities. Jibreel is an engineer turned data-driven marketer. He loves using technology to decode customer behaviors. He's on a mission to use data to uncover the inefficiencies of traditional advertising.