The Midwest is home to some of the best insurtech startups in the country. And Clearcover is one of the best of the best.
Headquartered in Chicago, Clearcover is disrupting a $200 billion industry with better car insurance coverage for less money. Automating manual insurance tasks and lowering operational costs allows the company to pass savings onto drivers. And by combining modern technology with a customer-focused mindset, Clearcover searches for every opportunity to create superior value using innovative thinking.
Better coverage, lower rates — it's no wonder the company is rapidly growing. In 2020, Clearcover raised $50 million in series C funding, and they virtually opened a new office in Detroit, which is now home to the Clearcover Customer Experience team.
Want to join the Clearcover Customer Experience team? Create a free profile, get connected to hiring managers, and find your purpose at Clearcover.
Why Detroit?
It's all about the people of Detroit.
After a national search, Clearcover discovered that the people of Detroit not only have the talent they look for (communication skills, resilience, empathy, and technical aptitude). But the city also embodies many of the company's core values and principles.
"These are things we strive to operate by every single day, such as empowering others and embracing being the underdog," said Heidi Craun, the Head of Customer Experience at Clearcover. "Plus, the city of Detroit was so welcoming to us and showed us that our being there would be a true partnership and collaboration with the community."
Those two things — partnership and collaboration — are really important to Clearcover and their move to the D.
"Detroit is really focused on building a more equitable startup community that empowers and embraces the people who have already been a part of Detroit for a long time," Heidi said.
Many tech companies enter new cities and their hiring and business practices lead to gentrification. And this causes spikes in housing and cost of living in places like San Francisco, and a rise in homelessness and displacement for locals. It's a complicated issue that companies like Clearcover want to be very intentional about.
"The tech industry is facing heightened criticism around this and justifiably so. Clearcover is working hard to approach our expansion differently," Heidi said. "We want to make sure we're including the people of the community to ensure that the community benefits from the company's success, too."
Which is why Clearcover is intentionally hiring Detroit talent who live within the city. And equity, as Heidi mentioned before, is critical to their expansion plans—and in their company culture.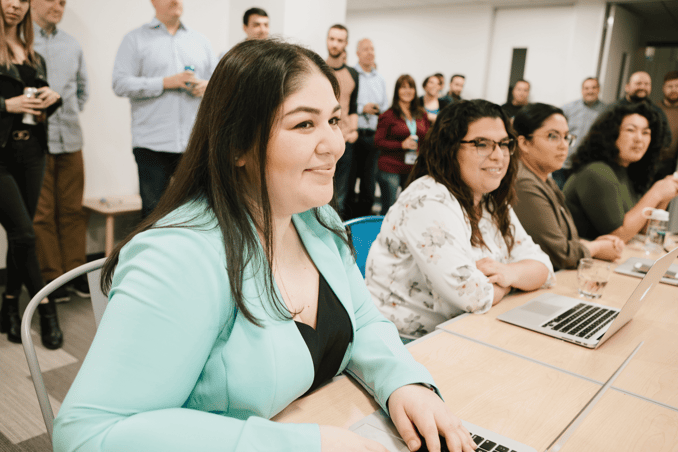 Life at Clearcover
Everyone has a stake
Equity is part of the foundation of the Clearcover culture. Every employee is given equity in the company. Not only can this be a great financial benefit for employees, but it also has cascading effects throughout the community, Heidi said.
If an employee receives equity, then they have a stake in the success of the company—and the company has a stake in employee growth, too. If the company does well, that's financial empowerment for the employee, which pours back into the community's economy. And if the company does well, that helps the community's growth and economy, too, as they can continue to grow and employ locals.

On top of that, it shows a clear sign to every individual at the company that they are critical to its success.
"One of the reasons I was so excited to come to Clearcover is because I knew how much the company cared about people. And people are a core value in the organization," Heidi said. "It's not just a word painted on a wall; it's embodied in how we operate on a daily basis."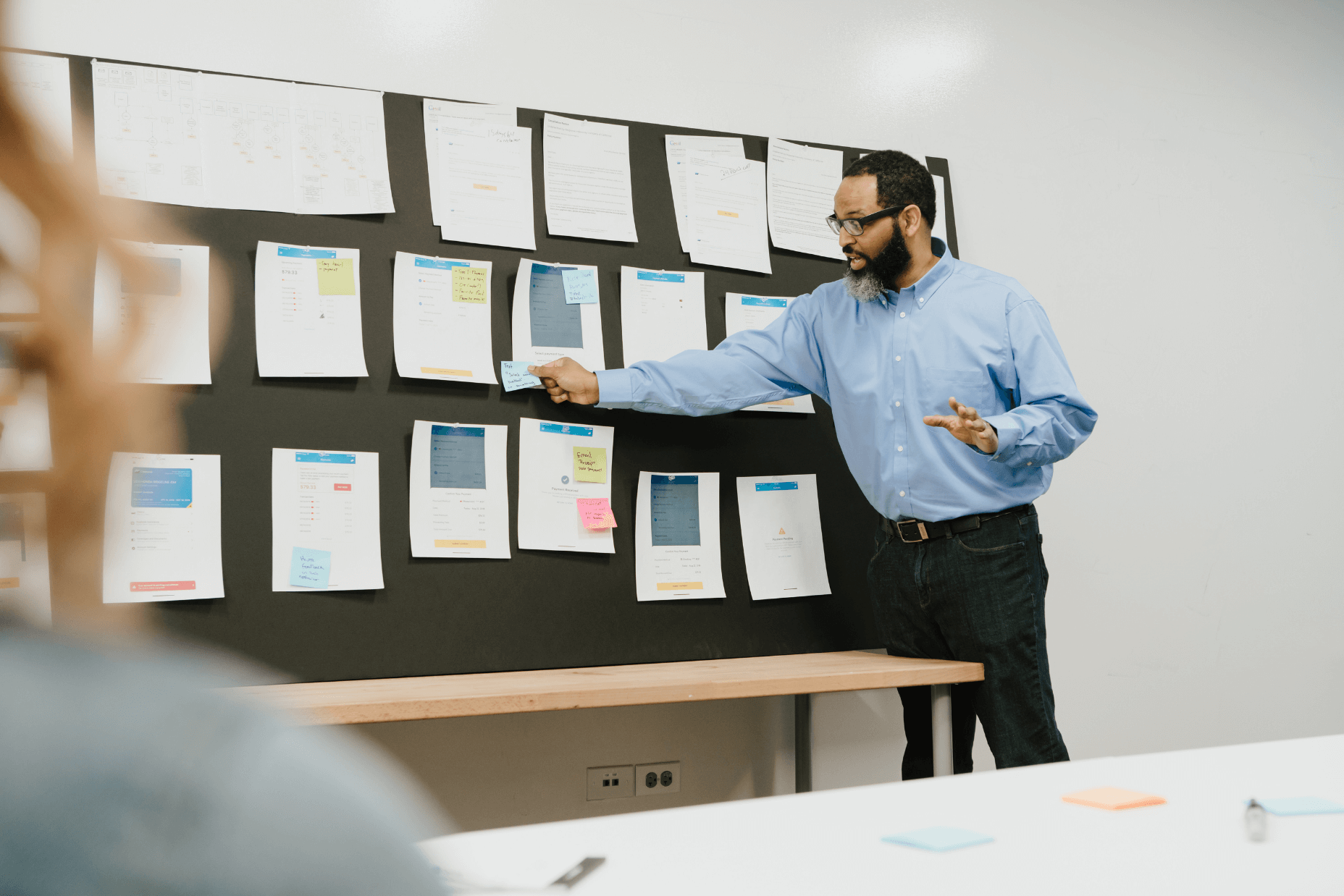 One word for Clearcover's culture? Welcoming.
As someone who's been working in the startup industry since 2007, Heidi knows how important it is to find people you like at a company. Working long hours at a startup, trying to solve difficult problems—it's much easier to do that with people you genuinely enjoy being with.
But finding a tribe can take awhile, and every time Heidi started a new job, she'd have to remind herself that genuine friendships at work don't happen right out of the gate.
When Heidi started at Clearcover, however, it didn't take six months to make friends, like she had expected. She knew she'd found her people in her first week.
"These are my friends. These are people I genuinely felt welcomed and appreciated by. It's not just a group of people to grab happy hour drinks with. I genuinely feel cared for, and like I can authentically contribute to the organization and have an impact on it," Heidi said.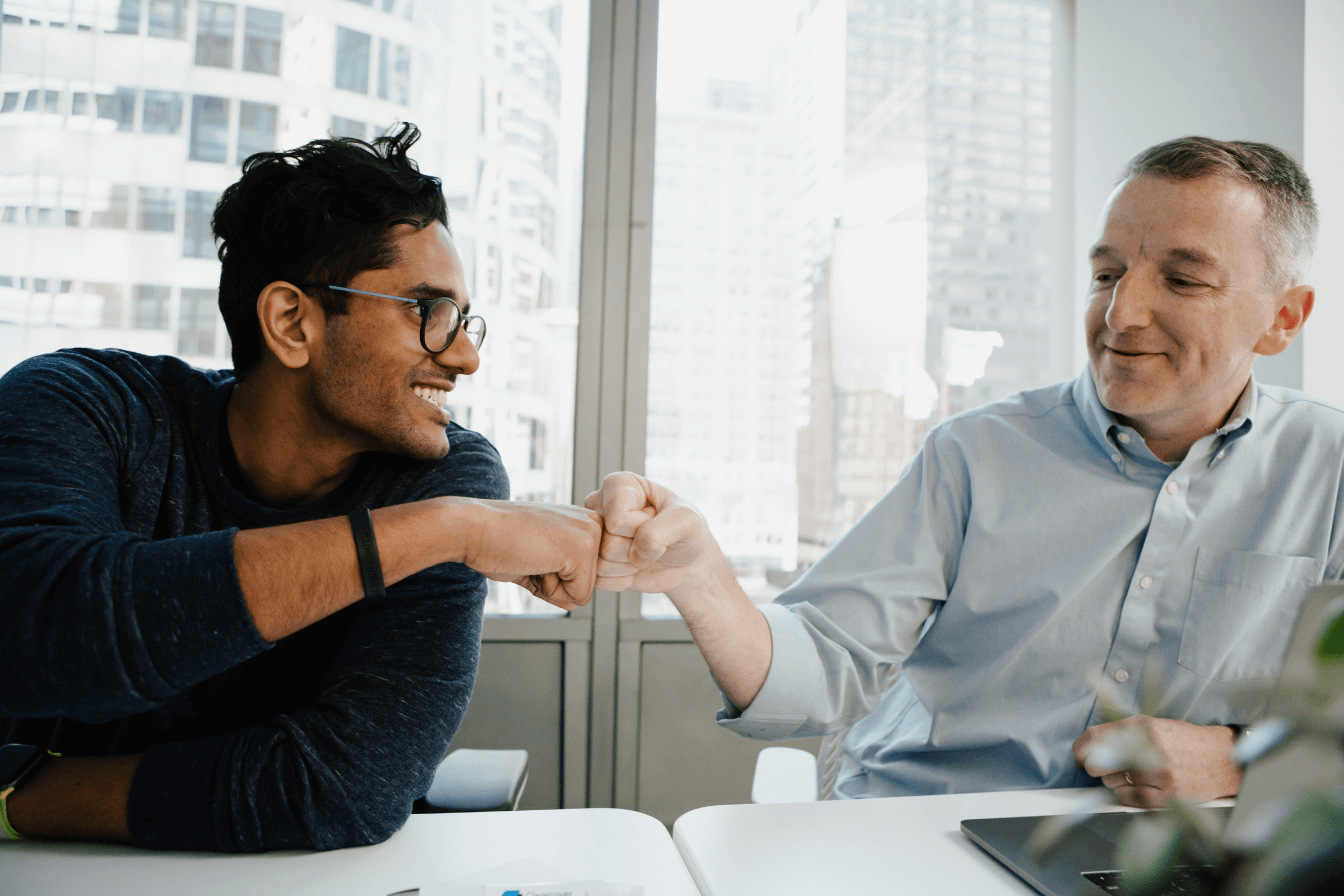 Virtual but connected
When the office went totally virtual—as did the plans for a new, in-person Detroit office—Heidi was worried that these genuine friendships might not transfer to a remote environment. But they have.
There are many ways Clearcover gets employees involved and keeps people engaged.
For new hires, it starts with a great onboarding process. First, they onboard in cohorts so that no one is alone. They send necessary equipment, welcome swag, and snacks. And the team also hosts a virtual breakfast with the Customer Experience leadership team to help the new hires get to know the leaders and also one another.
Another way people get to know each other is through the Coffee Buddies program. This started before the pandemic, but it's all the more valuable now. People at Clearcover join the Coffee Buddies Slack channel and get paired up with another employee — from someone on their own team, to an engineer, to the CEO. They take half an hour on Clearcover's time and get to know each other.
It's all about building relationships with the people you work with.
And Slack has been a fun way to do that. There's pretty much a channel for anyone and anything: book clubs, pets, activism, women, parenting, true crime, and many more. These channels reflect the interests of the people at Clearcover but also their values.
Take mental health for instance. There's a Slack channel for that. The company is very open about mental health, and the Slack channel helps provide resources and a place where people can check in on each other.
Clearcover is focused on making people feel welcomed, and inviting everyone to be their authentic selves.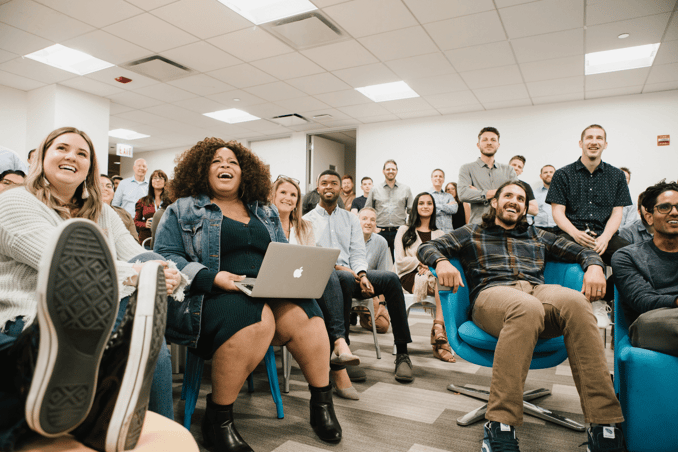 Investing in Diversity & Inclusion
Authenticity is a main pillar of their Diversity and Inclusion programs, too. Which, by the way, there's also a Slack channel for that.
Heidi notes that diversity and inclusion isn't something the company has arrived at, but it is something Clearcover is constantly working on.
"For hundreds of years,the workplace has been predominantly one dimension of people. So this is something we are continually and actively working on," Heidi said.
For Black History Month, Clearcover partnered with Source Booksellers in Detroit to send each employee a book. They encouraged everyone to read it and talk about it in the diversity and inclusion Slack channel.
Diversity and inclusion workshops and training are also built into onboarding and monthly/quarterly business reviews. These help hold each other accountable.
"We're not just looking at if we have diversity, but where that diversity lies. If it's all at entry level positions and not in engineering or management, that's not an inclusive environment. Those are some of the systemic things we are doing to try to address it," Heidi said.
The Equity, Diversity and Inclusion group at Clearcover is really focused on how to provide an inclusive environment. Which is important as the company moves into a city with one of the highest populations of Black people (nearly 80%). Diversity is here, so there has to be a real focus on inclusion.
The company invited Nikki Pardo, the founder of Global Alliance Solutions in Detroit, to help with diversity and inclusion training and workshops at Clearcover. The company has been working closely with her to gather feedback from employees, listen to what they're saying, and implement real changes.
"It's one thing to talk about diversity. It's another to walk it," Heidi said. "Startups are very time- and money-constrained. So to pay the entire company to stop working on a product and instead tell a diversity, equity & inclusion consultant where we need to improve and participate in these workshops speaks volumes about the company."
It's a real investment, and the company puts their money where their mouth is. Last summer, Clearcover co-sponsored the Intermitten conference, which was entirely focused on equity and inclusion.
It's not easy work, but Clearcover is a company that lives out their values. And focusing on their people is one of them. So it's important that everyone can come to work as their authentic self and find a place.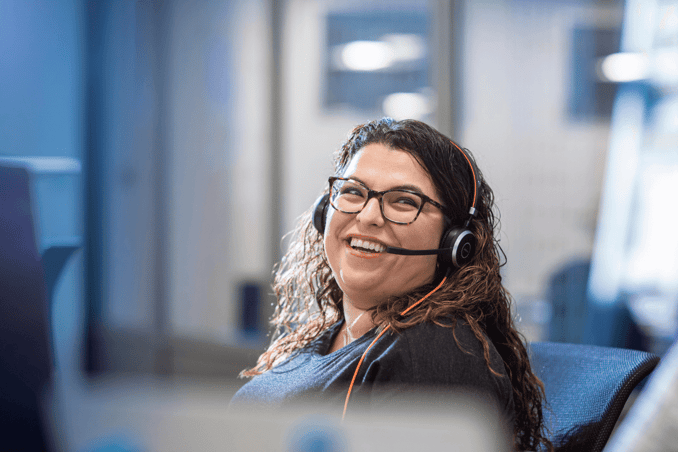 The Customer Experience team in Detroit is no exception.
"Our team is welcoming, collaborative, and supportive. We aren't a call center," Heidi said.
"Although we help with short-term needs, we're a group of long-term relationship builders who are obsessed with delivering great customer experiences. The underlying goal is to understand what our customers don't understand about our product and build a better product for them. That requires us to work together and leverage the diversity of our strengths to build a better insurance experience."
The Customer Experience team at Clearcover is hiring! Learn more about what it's like to work as a Customer Advocate. Ready to apply? Explore and apply for open jobs at Clearcover with one quick and easy application.