Purpose Jobs is growing—again! Meet the newest team members.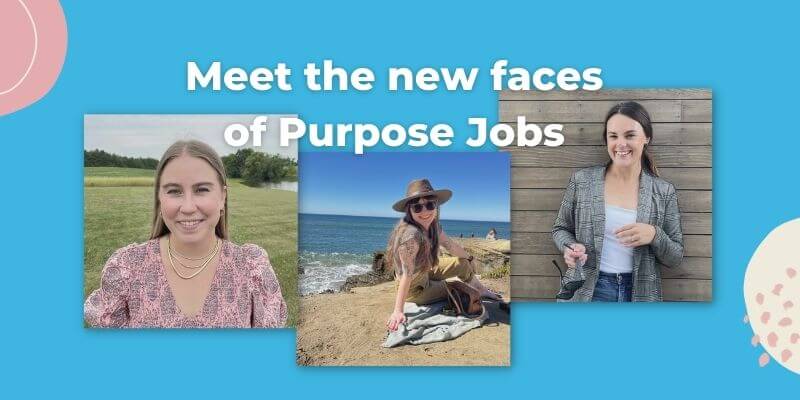 This has been a big year for Purpose Jobs so far. On top of growing our community in emerging tech hubs across the country, we're also growing our team!
In January, we welcomed Matt, our new head of growth. And now we have three new team members joining us.
They each bring unique backgrounds and perspectives to the team, and we're so excited for you to get to meet them.
Emma Reedy, Business Development Representative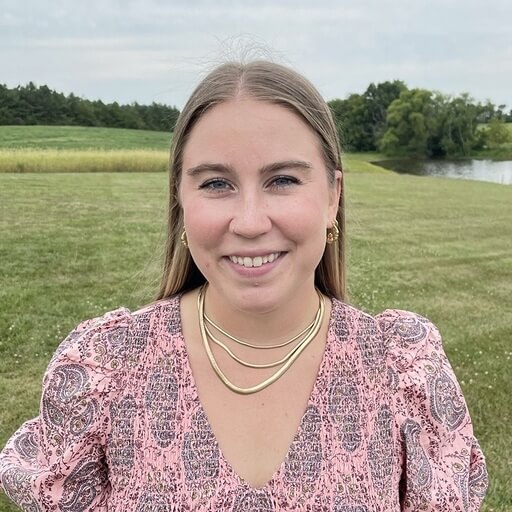 1. What's been your journey so far?
I grew up on a farm in a small town in Illinois. Before moving to Detroit this past summer, I lived in St. Louis, MO for six years.
After graduating from Saint Louis University in 2019, I worked as a social worker at a behavioral health center for two years. During this time, I learned a lot about myself and the mental health space by taking on a caseload of 50 clients living with chronic mental health issues. Last year I joined Venture For America, a two-year fellowship that places new graduates in startups all over the country. This fellowship brought me to Purpose Jobs, where I will be working as a Business Development Representative on the employer side.
2. Why Purpose Jobs? What are you excited to do here?
Purpose Jobs caught my attention because of its awesome company culture and mission to democratize startup jobs. Purpose Jobs allows me to surround myself with others who are passionate about their work and always pushing to improve this business for themselves and others. Being fairly new to the startup space, I am so excited to be learning from seasoned professionals that are eager to push me to learn quickly and to do my best work. In my own role, I am eager to help other companies use Purpose Jobs to move their own business forward.
3. What are some things you like to do outside of work?
In my free time, I love to read, find and listen to new music, and get outside as much as I can. I am currently on a mission to visit all of the U.S. national parks so I try to fit in a couple of trips to new parks every summer. Hopefully this summer is no different!
4. Got any good book/movie/tv show/podcast/etc. recommendations?
Right now I am reading A Gentleman in Moscow. The story is about an aristocrat in Moscow who finds himself on lifelong house arrest in a 5-star hotel in the middle of the communist revolution in Russia. It follows his journey as he adjusts to his new life in the hotel as well as the changing world outside. The characters are lovable and unique. I would recommend this book to anyone!
5. Any current obsessions?
Right now, my current obsession is yoga. While yoga allows me the space to meditate and be still, it also gives me the chance to physically challenge myself. I love pushing myself to try new poses. There is no better feeling than hitting a pose that you have been working on for months!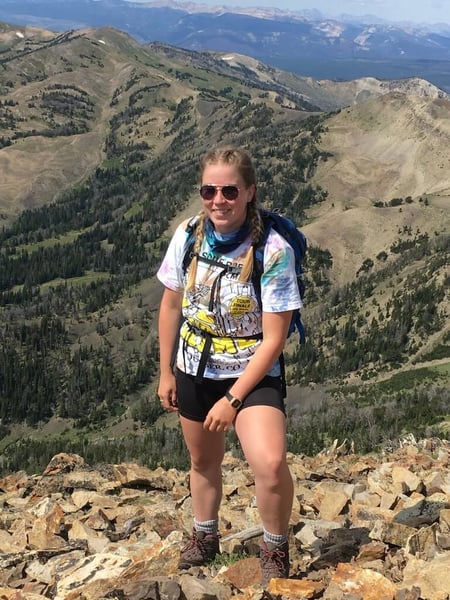 6. Can we see pics of your fun travels?

This is a picture of me at the top of Electric Peak in Southern Montana, on the edge of Yellowstone National Park.
Alice Duers, Talent Manager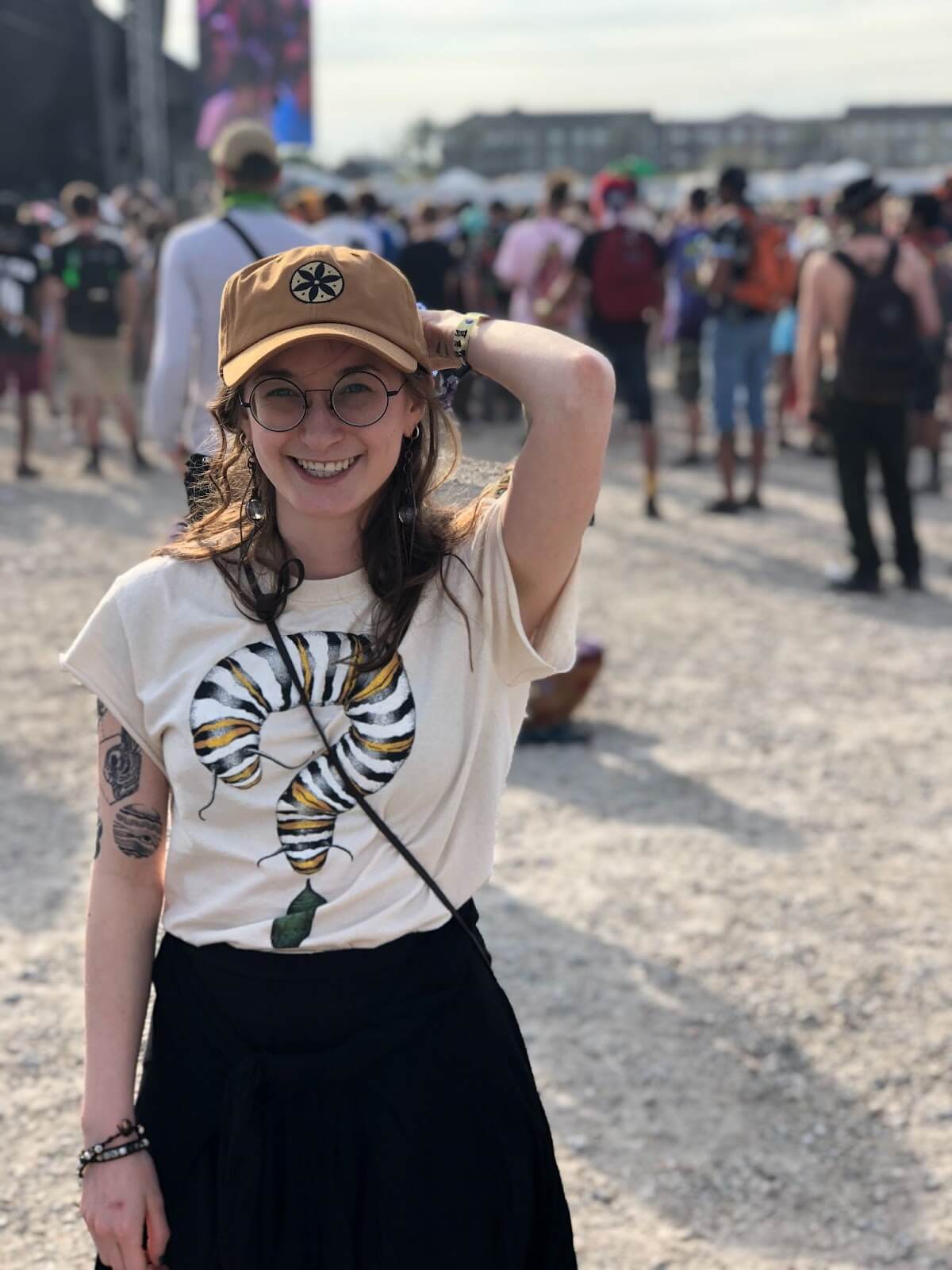 1. What's been your journey so far?
I've always been interested in American culture and communities. From celebrity pop culture to the nuances of an urban neighborhood. This is what drew me to complete my undergraduate degree in Cultural Anthropology. Upon graduating, I was looking for an opportunity to learn and grow in a fast-paced environment. I signed up to serve a year of AmeriCorps VISTA at a workforce development, startup, nonprofit. If that sounds like a lot, yes indeed, it was a lot. At Ascend, I had the opportunity to build from the ground up and modernize the job search experience for college students and recent graduates.
In January 2020, I moved to Colorado to enjoy personal passions like hiking, camping, climbing, and live music. I began working for an educational nonprofit leading their operations and events, but I missed the sense of possibility that the startup world provides. Joining the Purpose Jobs team was an obvious next step in my career journey because it exemplifies what I believe modern work should be: humanized, community focused, clear, curious, and entrepreneurial. I'm really excited to work with our talent community and help individuals find the work culture they want.
2. Why Purpose Jobs? What are you excited to do here?
I'm stoked to be working at a startup that models what it means to be a purpose-driven company, while supporting candidates on their journey to find the same. Being born and raised in the Midwest, I am excited to be elevating the emerging tech hubs of the region to help job seekers find great opportunities.
3. What are some things you like to do outside of work?
Outside of work, you can find me thrift shopping, socializing at a happy hour, rock climbing at the gym, reading a thriller novel, dancing at Red Rocks, or road tripping to the desert.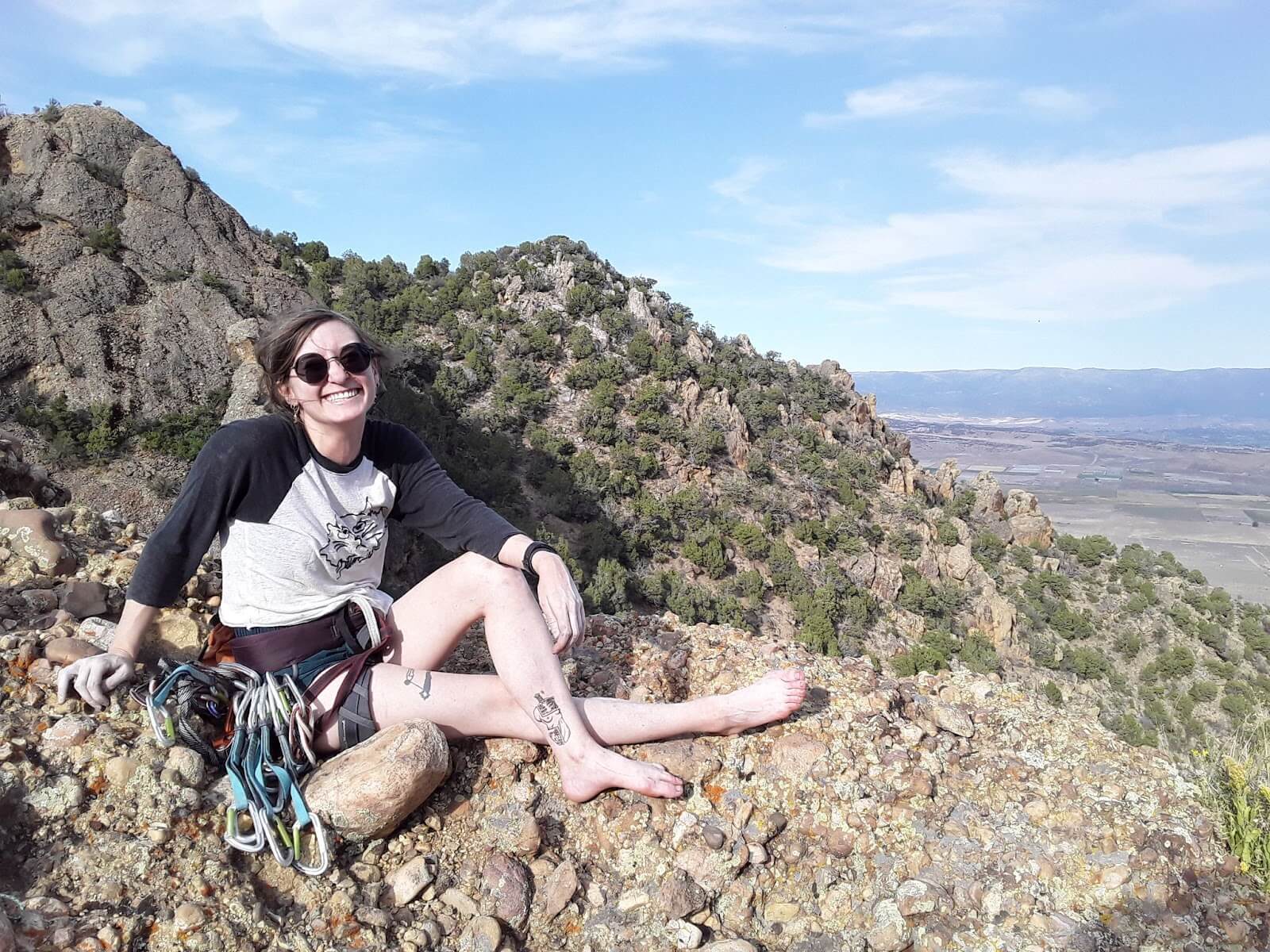 I am a novice rock climber. This was after my first multi-pitch in Maple Canyon, Utah.


Once a week, I play Dungeons and Dragons with my friends. A tradition we started virtually as a way to meet up during the pandemic. We're now on our third campaign.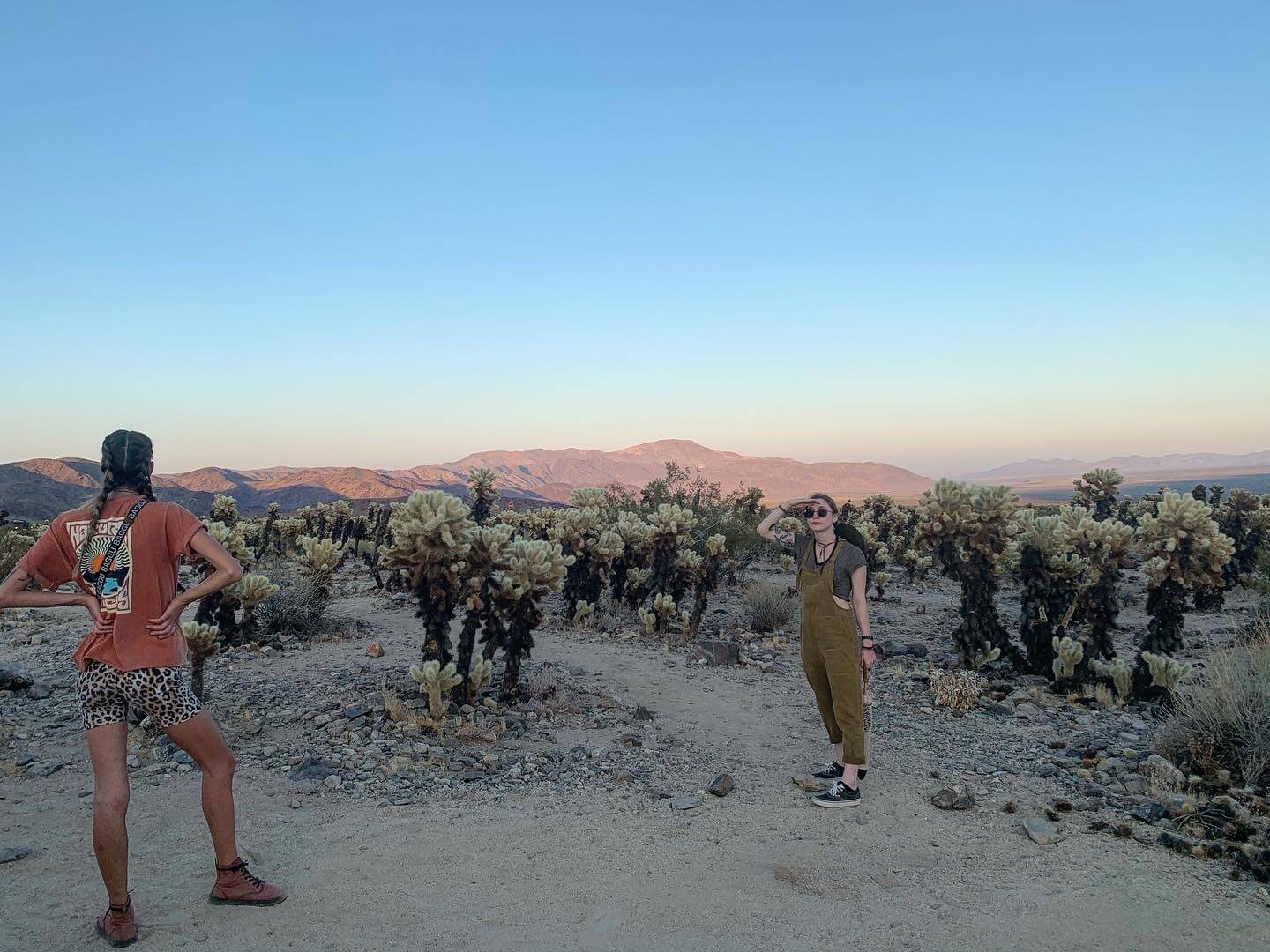 4. Any hidden talents?
Ignoring my phone every time it reminds me to do yoga or get my steps in.
Making up games that don't need anything except people that want to have fun.
Never losing the Wordle.
5. Got any good book/movie/tv show/podcast/etc. recommendations?
Book: We All the Same in the Dark by Julia Heaberlin (Thriller novel)
TV Show: Ted Lasso on Apple TV
Podcast: The Opportunist by Kast Media. Stories about ordinary people who turn sinister simply by seizing opportunity.
6. Any current obsessions?
Anything about pop culture…did you see Olivia Rodrigo broke one of her three Grammys?
Alli Kelly, Associate Editor & Content Writer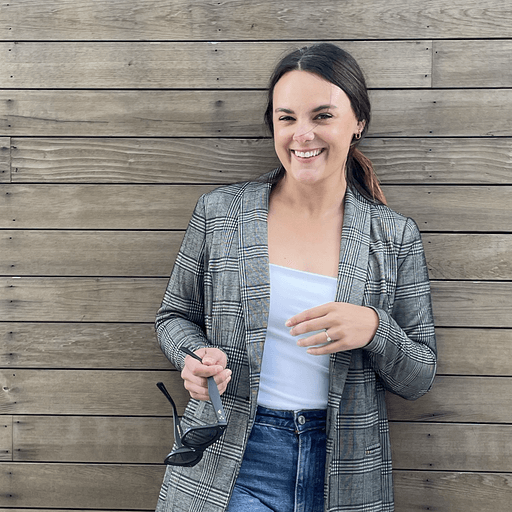 1. What's been your journey so far?
I started my career in recruiting with a large national retailer, headquartered in Wisconsin. I spent time recruiting for corporate professional roles, as well as supporting the internship program. I then switched gears over to brand positioning, focused on diversity and inclusion, sustainability, style, and so many other fun topics. Throughout this time my passion for writing grew, so I became an internal communications writer alongside my volunteer position writing for an online global women's magazine, artil.
2. Why Purpose Jobs?
It was honestly an easy decision to pursue and join Purpose Jobs. My career has been filled with recruiting, employment brand, and general HR work. That combined with my love of writing just makes sense!
3. What are some things you like to do outside of work?
My husband and I enjoy being outdoors with our dog as much as possible; camping, hiking, walking, and stand-up paddle boarding take up our entire summer. I also love to eat and try new restaurants.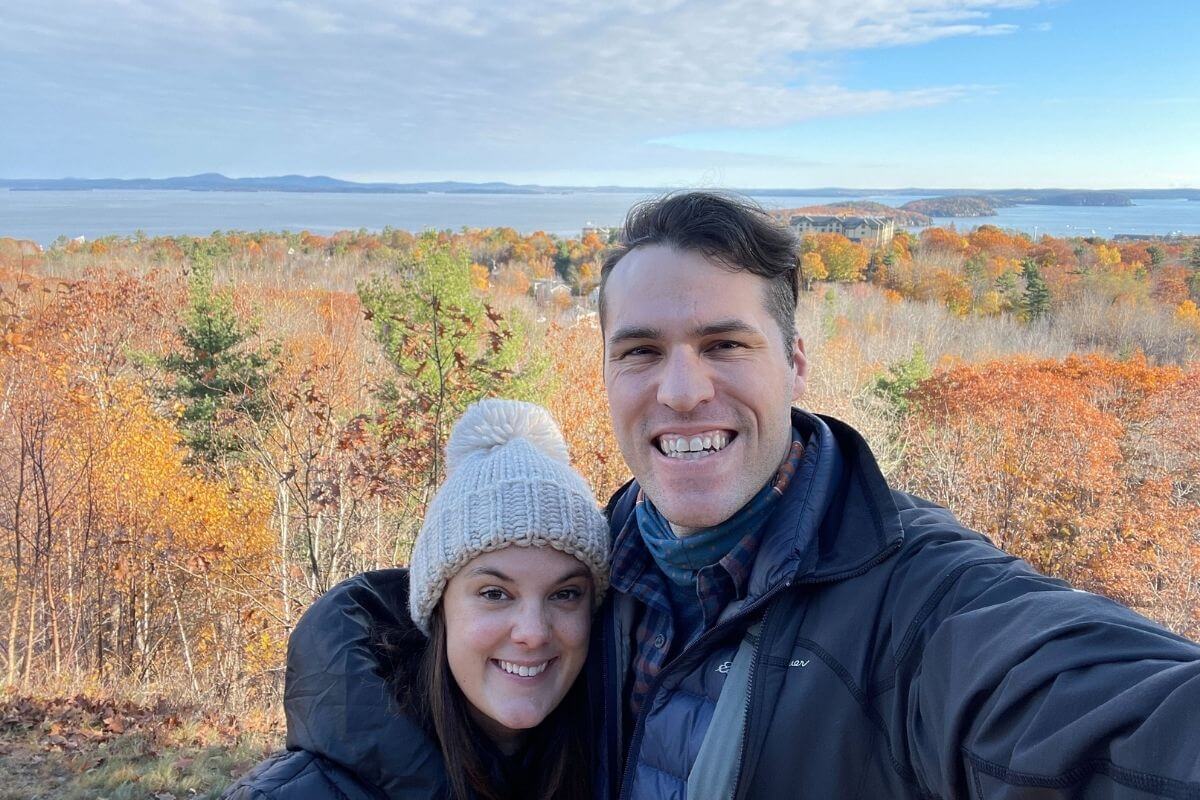 4. Any hidden talents?
I'm an artist! I love to paint, draw, craft, build, whatever! I really enjoy creating with my hands.
5. Got any good book/movie/tv show/podcast/etc. Recommendations?
My current favorite podcasts are Sounds Like a Cult and Maintenance Phase. Both debunk a lot of fads in our culture and are so educational!
5. Any current obsessions?
Dessert. I'm gluten-free and dairy-free and therefore always on the hunt for sweets that taste like the original. If you're ever in Milwaukee, check out Blooming Lotus for a cinnamon roll.
6. Can we see pics of your pet?
I thought you'd never ask :) Meet Bowser!