Midwest cities are proving resilient amid a broader downturn in VC and startup activity.
That's one of the key takeaways from M25's annual deep dive into the performance of Midwest micro-environments in terms of startup activity, access to resources, and business climate.
While the Midwest was not spared, "the slide wasn't nearly as dramatic," the early-stage venture firm wrote in its analysis.


"Fortune 500s are not canceling their software or delaying cloud migrations, startup CEOs aren't laying off whole teams of expensive developers and Indiana and Missouri scaleups aren't struggling under a 100x revenue multiple that they'll never grow into."
Here's a look at the top 5 cities based on a weighting of the three categories:
1. Chicago
2. Minneapolis
3. Indianapolis
4. Pittsburgh
5. Columbus
St. Louis fell out of the top 5 and Columbus appeared there for the first time, after "aggressively courting" venture capital investment.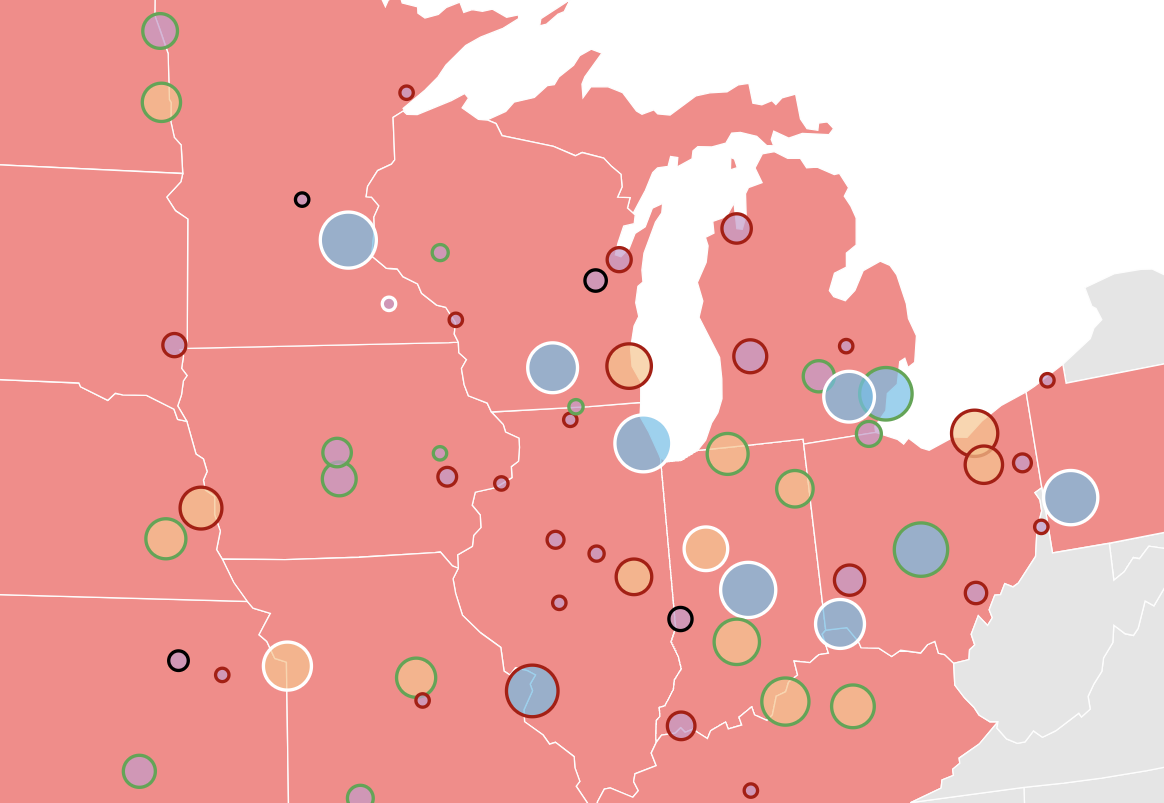 image source: M25


You can check out the full city rankings page for all 64 cities.
Here are M25's highlights:
Chicago: SMS Assist acquired for $950M, LanzaTech raised $500M and IPO'd at a $2B market cap, and new firms announced closing $40M+ Fund 1's including: Buoyant, Energy, and 81 Collection

Columbus: Branch raised $215M, MentorCliQ $80M, and Heartland Ventures announced a $52M F2

Detroit: a boom in electric cars and infrastructure spend is just one part of Detroit's move from #7 up to #6

Minneapolis: Gravie raised $179M and Flywheel raised $54M. Arthur Ventures announced $470M across two funds, and Jamf Ventures $50M Fund 1

Indianapolis: Sanctuary Wealth raised $175M, Scale Computing $55M, Authenticx $20M, and two new firms launched: Ground Game and Ivy Ventures

Throughout the Midwest: Columbia's EquipmentShare raised $290M, Lincoln's Spreetail $208M, and Kansas City's PayIt $90M. Ann Arbor's Arboretum Ventures closed a $268M fund, and Plymouth Growth closed a $125M fund
Many companies in the Midwest are still hiring. Explore Midwest tech jobs to see what's out there and start applying.
Get opportunities sent straight to your inbox