Are you interested in a product job at a tech startup? You might only think of the coasts when it comes to product, because historically the Midwest tech scene was focused on IT and engineering.
These days, tech in the Midwest is becoming more and more product focused, and that means that product roles at Midwest tech companies are more available and varied than ever before.
Here are 14 great tech companies in the Midwest hiring for product roles. Many of them are even remote friendly!


14 Midwest Startups Hiring for Open Product Jobs

Airspace Link
Airspace Link is working to integrate drones into the transportation infrastructure. They're a smaller startup so far, founded in 2018 with under 30 employees, and have a wellness-focused culture that aims for work-life balance. Airspace Link is currently looking for a Detroit-based product manager, but the position is remote-friendly.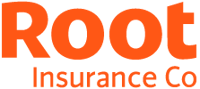 Root
Root is a tech company revolutionizing insurance with a pricing model based on fairness and a modern customer experience. The company is part of the growth in insurtech startups in Columbus, Ohio. They're hiring for over half a dozen product roles. If you're interested in a career in insurtech, this is a great time to join the rapidly growing startup ecosystem in Columbus!

Vroom
The Detroit team at Vroom is hiring remotely to fill out its team of professionals working in e-commerce to modernize how people buy cars. Some positions are based in Detroit, others are fully remote, creating great opportunities for those people who want an automotive e-commerce or tech startup job no matter where they live.

Dynatrace
Detroit-based Dynatrace provides software intelligence to simplify cloud complexity. With advanced observability, AI, and complete automation, the company's platform provides answers about the performance of applications, underlying infrastructure, and user experience. Dynatrace has grown to several thousand employees, and they are looking for a technical product specialist.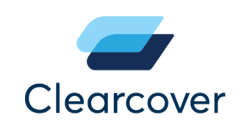 Clearcover
Clearcover is one of the fastest growing startups in Chicago, which has recently exploded as a Midwest center of VC-backed unicorn tech startups. Clearcover is a car insurance company, with tech-based offerings that save consumers money. They're currently hiring for product job openings in Chicago and Detroit.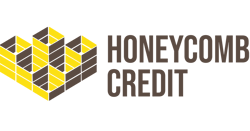 Honeycomb Credit
Honeycomb Credit is a small, venture-backed, loan crowdfunding website that unlocks capital for small businesses from an unconventional and innovative source—their fans, friends, and community. Based in Cleveland and Pittsburgh, Honeycomb is looking for a product manager out of their Pittsburgh office.

KLA
KLA is a global leader in diversified electronics for the semiconductor manufacturing ecosystem. Virtually every electronic device in the world is produced using KLA technologies, including laptops, smartphones, and wearable devices. KLA has a new headquarters in Ann Arbor, Michigan, that has been hiring for dozens of positions, including product roles. Some of those positions are remote.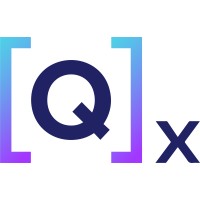 Qodex
Founded in 2019, Qodex solves complex problems for healthcare clients by integrating AI and automation into their applications platform. They love ambitious, forward-thinking people, and are hiring several product roles remotely and in Detroit. Curious about life at Qodex? Check out 9 Things to Know about Working at Qodex.

Curbside SOS
Curbside SOS, based in Detroit, Michigan, is a tech startup that provides real-time access to towing services and streamlines the dispatch process between law enforcement, towing companies, and motorists. The goal is to use technology to minimize the length of time a disabled vehicle sits by the side of the road, and help coordinate a smoother experience when you need your car towed.

Duo Security
Duo Security, founded in Ann Arbor and now part of Cisco, is the world's leading multi-factor authentication and secure access solution provider. Known for work-life balance mixed with an energetic and ambitious culture, this perennial startup is looking for a senior product manager for a remote-friendly position out of the Ann Arbor headquarters.

Fan Label, LLC
FanLabel is a new music gamification app where users can create a virtual record label, and play contests by picking the artists and songs they think will get the most real-world streams to earn virtual royalties. Royalties can be spent in a FanLabel marketplace for merchandise and rewards. This is a fun one, based in Detroit, for the tech professional who is also a music fan.

North American Bancard
North American Bancard aims to make it possible for people to grow their business through innovations in credit card processing, e-commerce, mobile payments, and back-end business solutions. They are now 800 employees strong and looking for product manager and sales engineer roles, both remote openings.

AdAdapted
Ann Arbor-founded AdAdapted is a leading mobile ad solution for CPG and grocery retailers. They created the largest network of grocery related apps, which study data on what consumers add to their grocery lists or respond to in customized advertising to know what they will buy. If you want to be part of the cutting edge of grocery supply chain technology and grocery ordering and advertising going digital, this is a unique opportunity.

Integral
Integral is an IoT startup in the automotive space. Be a part of the automotive connected vehicle software revolution and power modern in-vehicle experiences including connected and autonomous vehicles, shared mobility, and industrial IoT. Integral people hone cloud, mobile, in-vehicle, and other embedded technology through test-driven development, continuous integration, continuous deployment, and pair programming.