We love springtime! Things start picking up again, we all emerge from our winter cocoons, and warmer weather brings the return of outdoor gatherings and good times.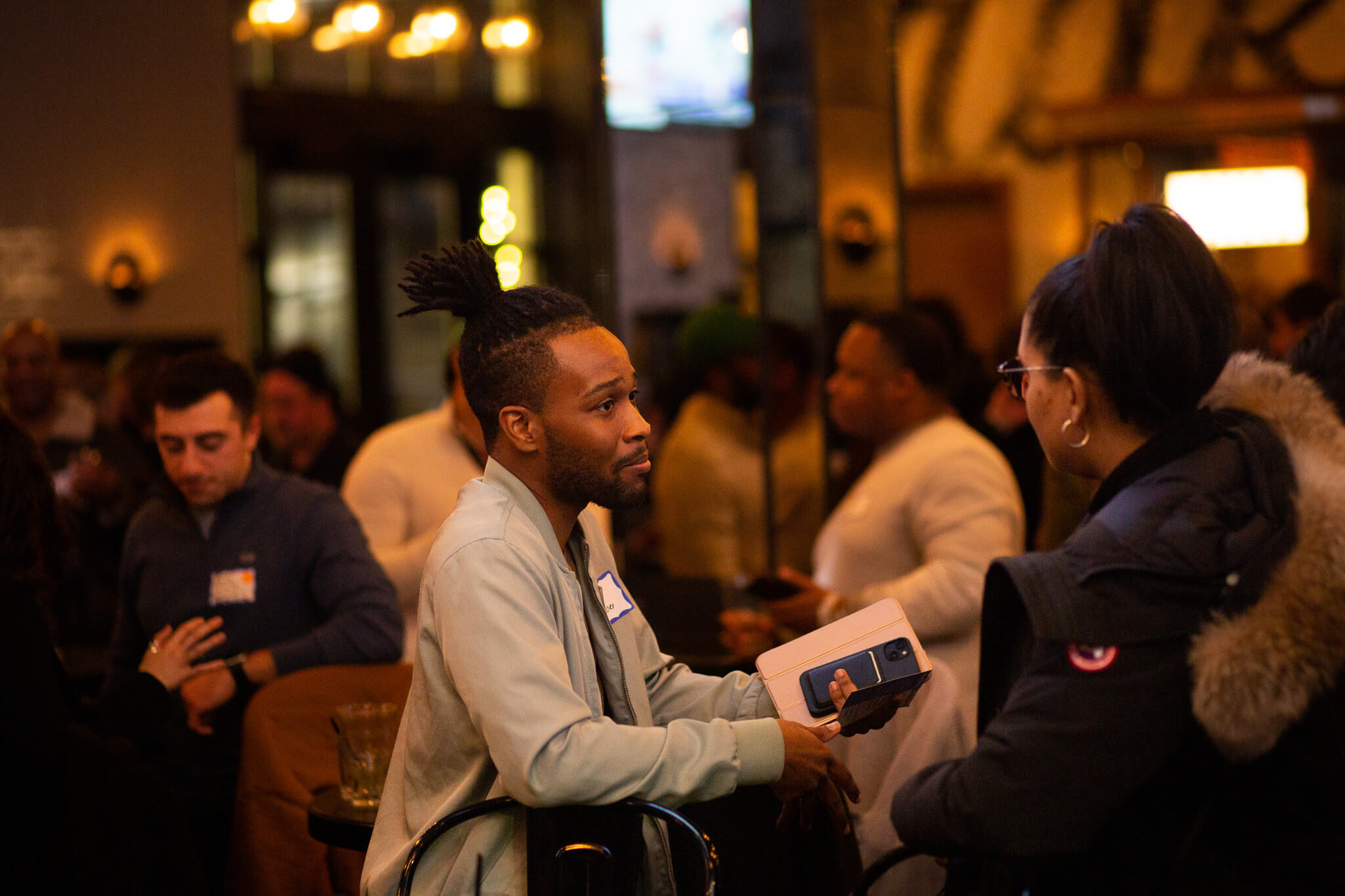 Detroit Happy Hour, courtesy of Chris Adams


This spring is packed with some fantastic tech events (both in person and virtual). Check out what's coming up, mark your calendars and RSVP!
April Tech Events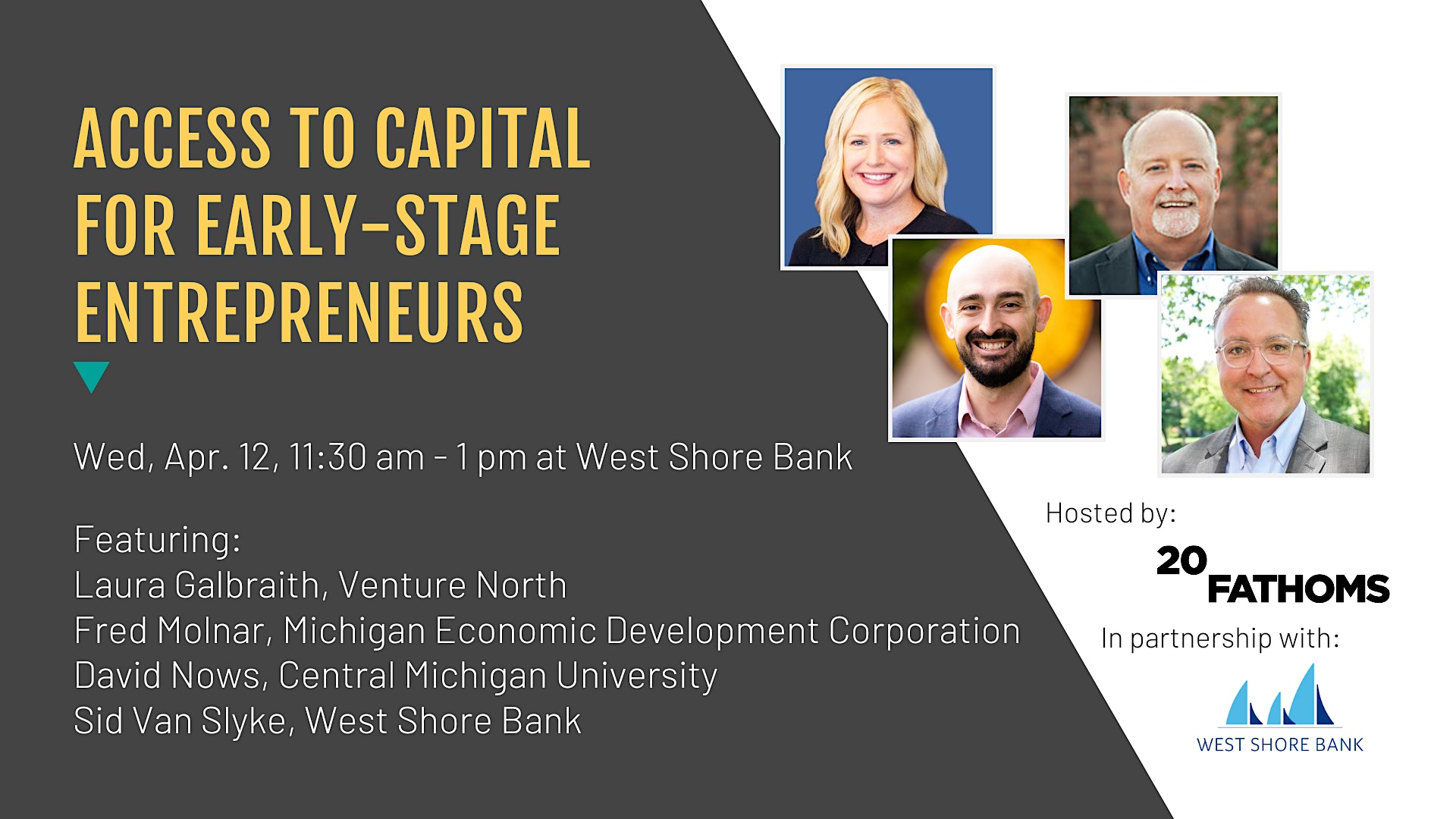 Access to Capital for Early-Stage Entrepreneurs
Wednesday, April 12th: Join 20 Fathoms for this panel discussion about funding options specifically for early-stage entrepreneurs including loan and grant opportunities for new businesses. You'll learn specifically about Traverse City and Michigan-based programs, as well as how to navigate the process, documentation and collateral needs, application processes, and cautions to consider. We'll also discuss how these programs work together with entrepreneurs to support the sustainability of new businesses. This is an in-person event at West Shore Bank in Traverse City, Mich.
Inclusive Workplace Series | Inclusive Meetings
Wednesday, April 12th: The Inclusive Workplace Series from Ann Arbor SPARK provides training and guidance to growing companies in the greater Ann Arbor region who want to understand various aspects of diversity, equity, and inclusion (DEI) to consider in the development of their business. The series helps executives, HR professionals, team members, and all champions and allies learn how to build a more inclusive workplace culture that can result in improved hiring, employee retention and engagement, and deliver ROI in terms of innovation, performance, and growth.

In this Inclusive Meetings session, participants will recognize ways to change your mindset about meetings, identify alternative ways to hold meetings given the new normal, and more. This is an interactive, virtual event; space is limited and there will not be a recording distributed aftwards.
EVCCon - Amplifying Access in Entrepreneurship & Venture Capital
Saturday, April 15th: EVC at University of Michigan is amplifying access to the nation's top investors and innovators through content, conversations, and connections. The leaders of EVC are curating a first-of-its-kind experience tailored to engage anyone from the scale of venture curious to venture convicted. We have secured speakers and sponsors representing firms like Amazon, Brex, Capital G, Cooley, and General Catalyst…just to name a few. Attend in-person sessions on investing, connect with fellow venture capitalists, and attend "Ask Me Anything" office hours.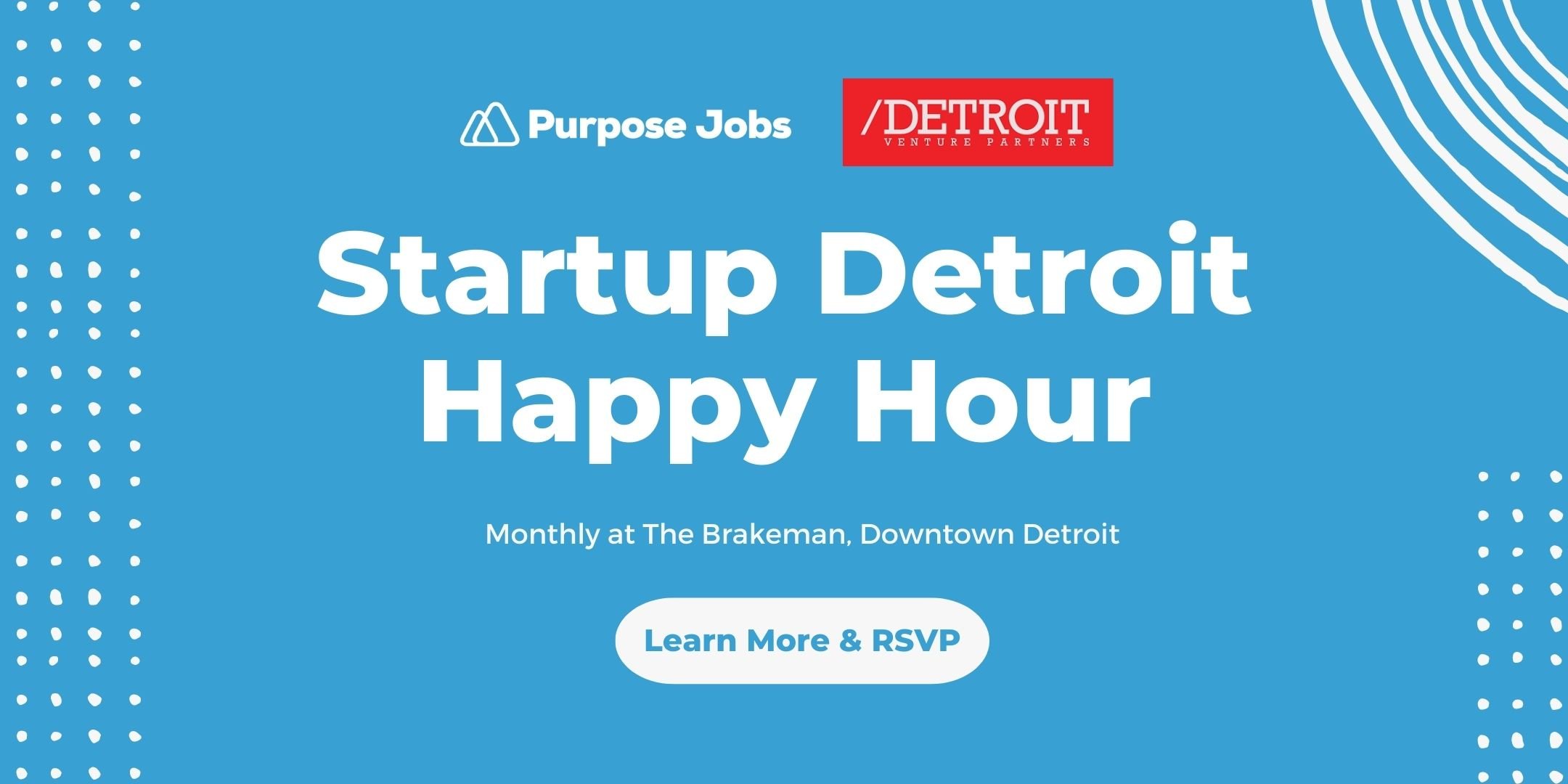 Tuesday, April 18th: Join the Detroit startup community for the Startup Detroit Happy Hour! Our community of technologists, entrepreneurs, and startups convene monthly, and in April we're meeting up at The Brakeman on April 18th. Come join the fun, bring someone new, and connect with others. The first 150 attendees get a drink on us!
Wednesday, April 19th: The first ever Women in Fintech event is coming to Ann Arbor, Michigan to bring together and support women in and around fintech! Join the Michigan Women in Fintech community at Venue by 4M for an engaging panel discussion, breakout sessions and a community-building networking hour! Topics will include trends in financial technology, innovation and the pathway to effective partnerships, risks and considerations in fintech, and the economic outlook for 2023/2024. All are welcome!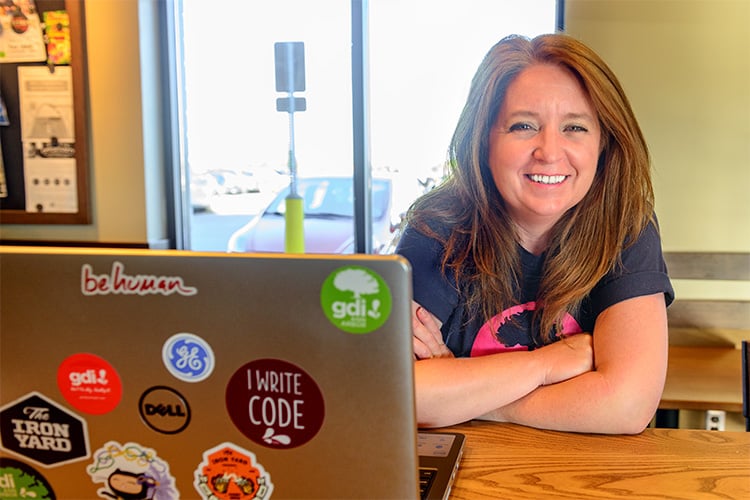 Ronda Bergman - You Will F**k Up and That's OK (How to be a male ally in tech)
Wednesday, April 19th: MIDOTNET is hosting a great conversation with tech leader Ronda Bergman (who is also as 2023 Purpose Award winner!) on diversity in the tech industry. This conversation is especially great for men wondering how they can be a part of the solution and make the workplace more inclusive. This is an in-person event at Epitech in Southfield, Mich.
Friday, April 21st: Hosted at Newlab's space in The Book Depository @ Michigan Central, this event is a full day of Detroit mobility innovation! Hear from mobility visionaries, automotive and transportation technology innovators, government leaders, entrepreneurs, and investors on the current innovations happening within the ecosystem which will offer tremendous benefits to everyone—both locally and beyond.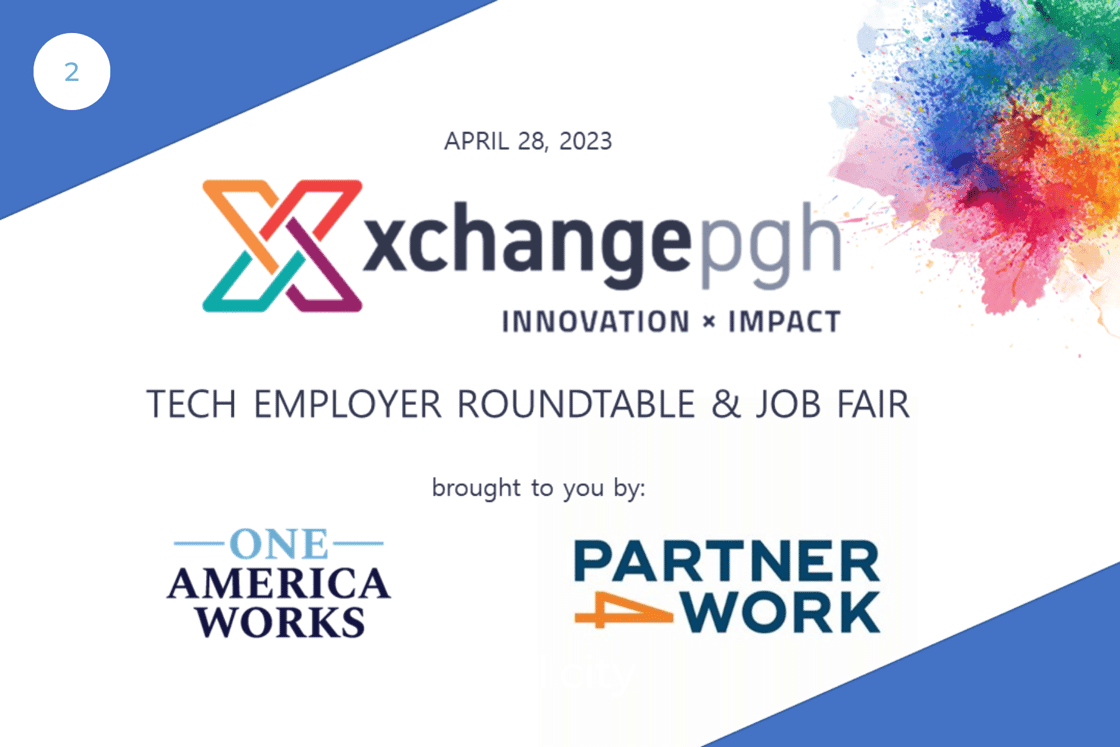 Tech Employer Roundtable and Job Fair
Friday, April 28th: One America Works and Partner Work are hosting a roundtable for tech employers and a job fair in Pittsburgh. If you're looking for a job in tech, register as a job seeker and stop by to chat with hiring companies. Interested employers can sign up to gather and discuss the future of work. Topics include apprenticeship programs, upskilling, community-based hiring and more. Register now to save your spot.
May Tech Events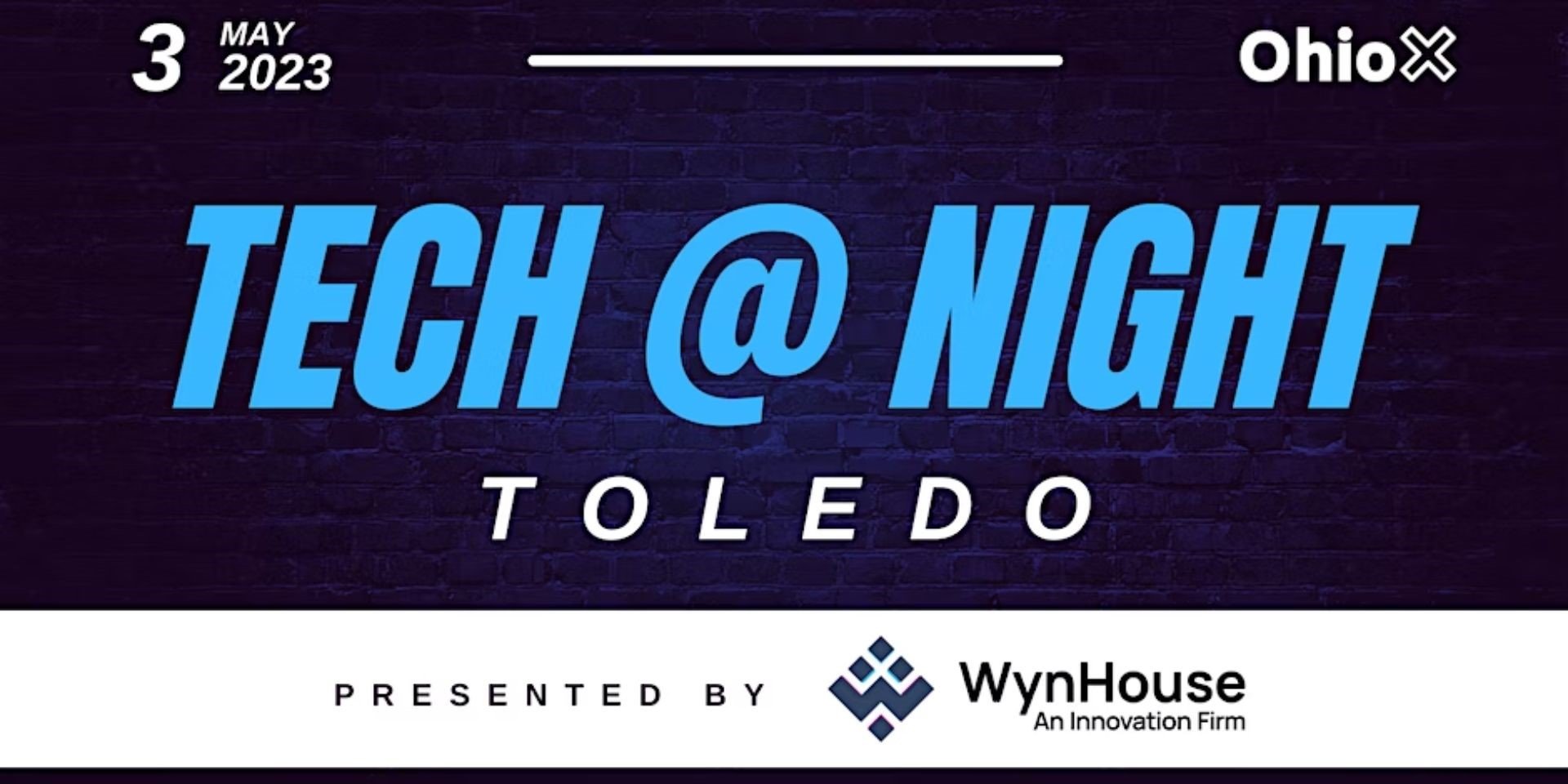 Wednesday, May 3rd: Join our friends at OhioX for their statewide tech happy hour series: Tech @ Night. In May, they're meeting up in Toledo to connect with Northwest Ohio's tech leaders, meet local tech companies, and hear about the latest innovations happening in Toledo and around the state. This event will take place at Poco Piatti at Hensville, next to FifthThird Field (Home of the Toledo Mud Hens, the Triple-A affiliate of the Detroit Tigers). There will be a baseball game earlier in the day for anyone that wants to make a day trip to Toledo and enjoy some spring baseball. This event is expected to sellout, secure your place today. Ohio tech's on a roll and we're just getting started!
Columbus Tech Community Spring Fling
Wednesday, May 3rd: Techlife Columbus is kicking off Tech Conference Season in Columbus with its 2nd Annual Columbus Tech Community Spring Fling. This year we'll be gathering at Crooked Can Brewing Company in Hilliard! Join us from 4:30 - 6:30 pm. The Crooked Can is also home to Hilliard's Center Street Market. We'll meet, greet, and connect with our fantastic tech community!
Friday, May 5th: Stir Trek is a one-day conference in Columbus, Ohio, focused on teaching software developers, and others in the industry, the latest and greatest in technologies, techniques, and tools. The full day of content is always concluded with a screening of a blockbuster film on its (originally scheduled) opening day.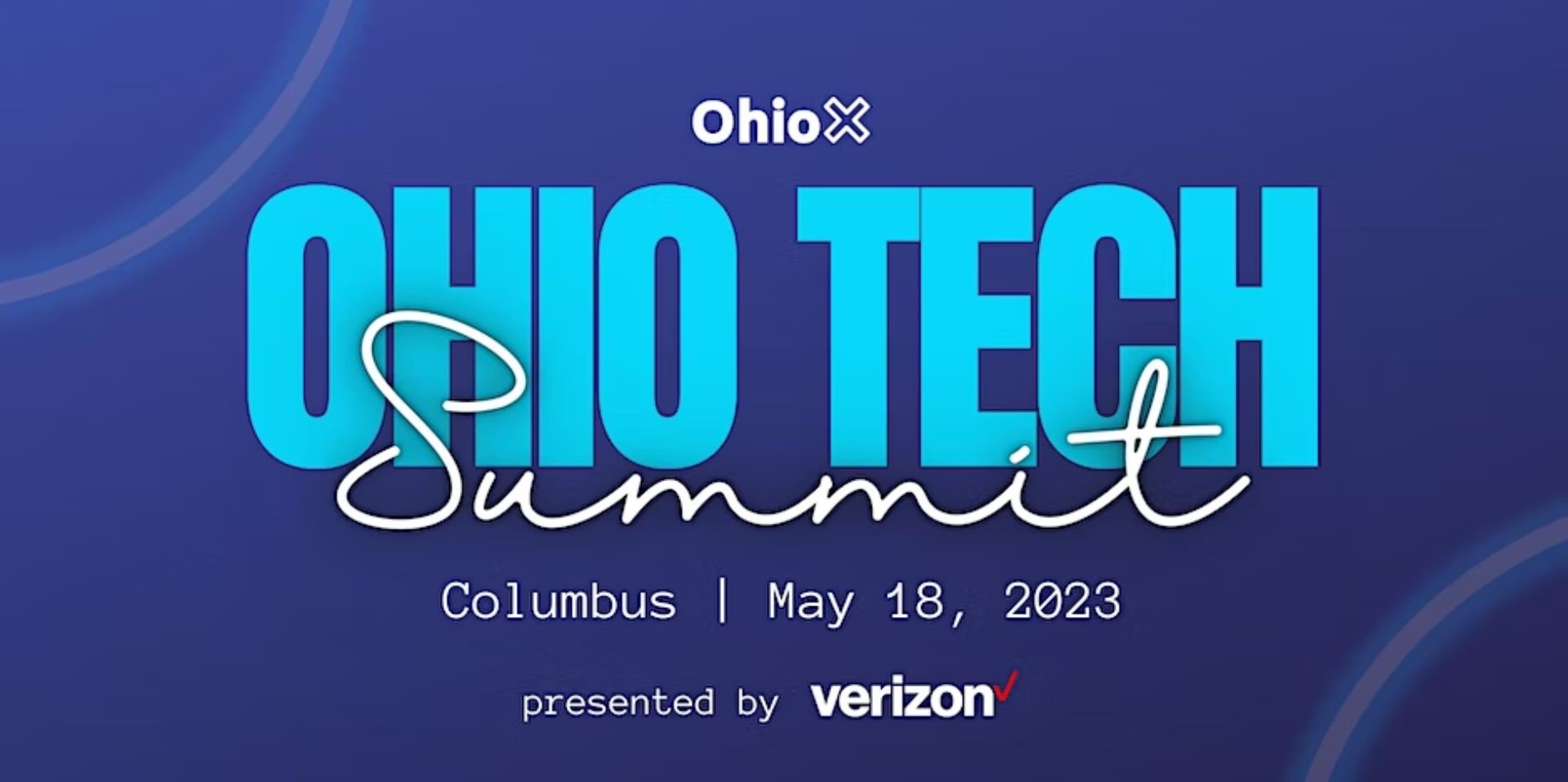 Thursday, May 18th: Join our friends at OhioX this May as they host the Ohio Tech Summit! The summit will be a full day of content and experiences where Ohio tech shows off, and features high-profile speakers, tech demos, and networking. This year's theme is "Building the Silicon Heartland." Breakout sessions are focused on the areas that will make this happen: community, culture, and capital. Mark your calendars and get your tickets! Purpose Jobs readers can use the special code "purposejobs" for 25% off. Register now!
Past Events: ICYMI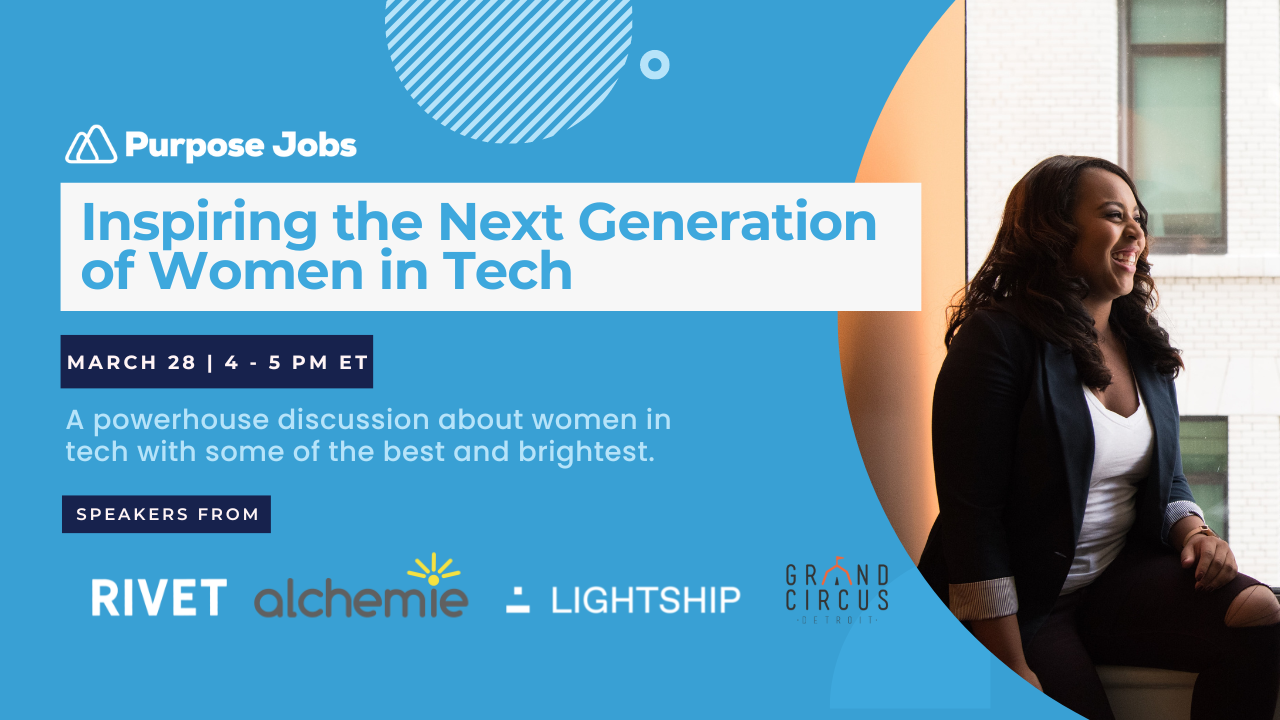 Inspiring the Next Generation of Women in Tech
Women only hold less than 27% of tech jobs. Are you one of those women? Do you aspire to be one of those women? We hosted an awesome virtual panel on March 28th with four great female tech leaders. They shared their experiences, advice, and philosophy when it comes to women in tech. Watch the recording of the conversation here.
Check back frequently for more events added! To have updates sent straight to your inbox, sign up for our weekly newsletter so you never miss a great meetup.