We love springtime! Things start picking up again, we all emerge from our winter cocoons, and warmer weather brings the return of outdoor gatherings and good times.
This spring is packed with some fantastic tech events (both in person and virtual). Check out what's coming up, mark your calendars and RSVP!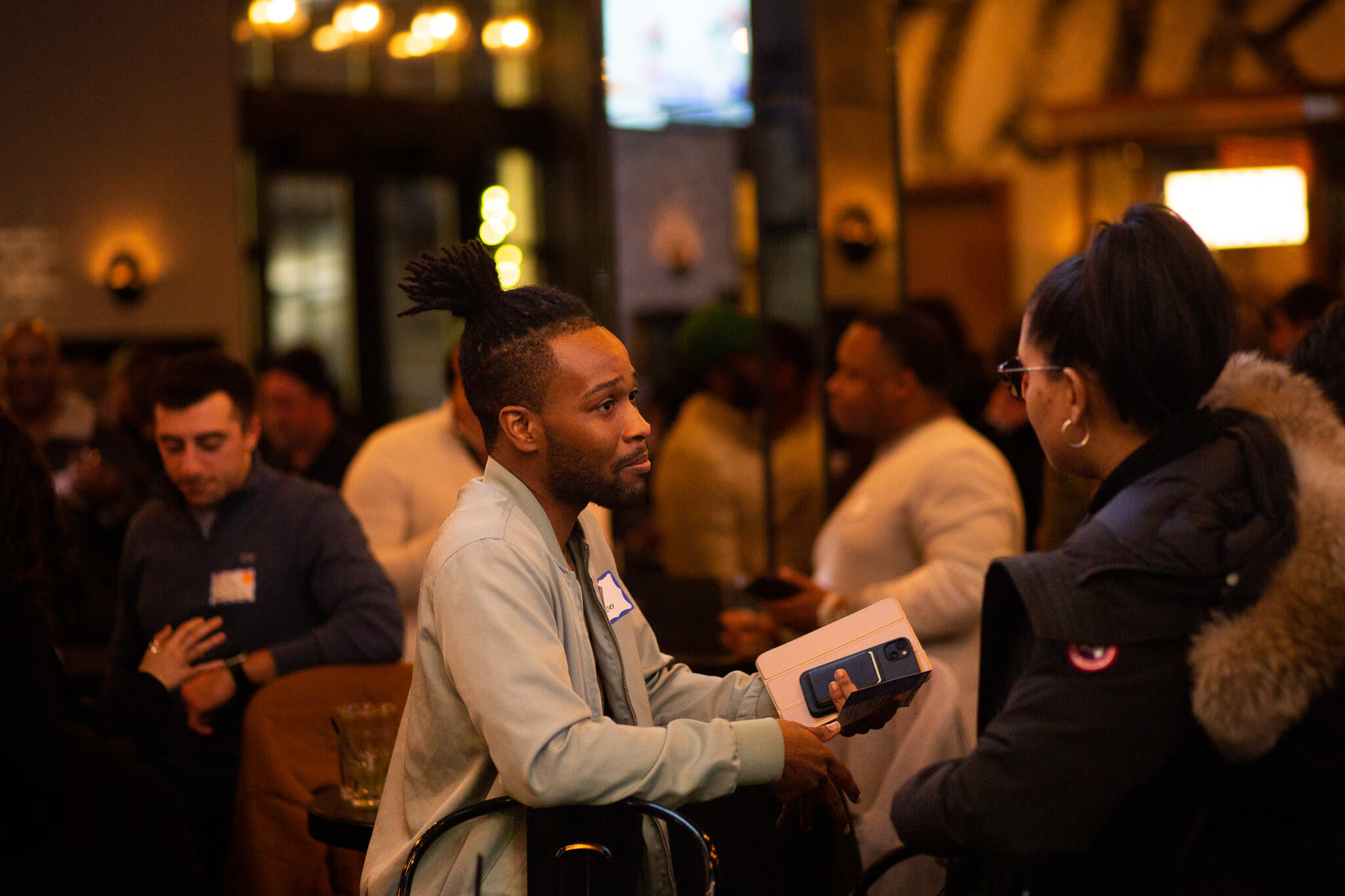 Detroit Happy Hour, courtesy of Chris Adams
March Tech Events
Tuesday, March 21st: Join Purpose Jobs, Detroit Venture Partners, and Livegistics at The Brakeman, downtown Detroit on Tuesday, March 21, from 5 to 7pm. Come for the networking, stay for the good times!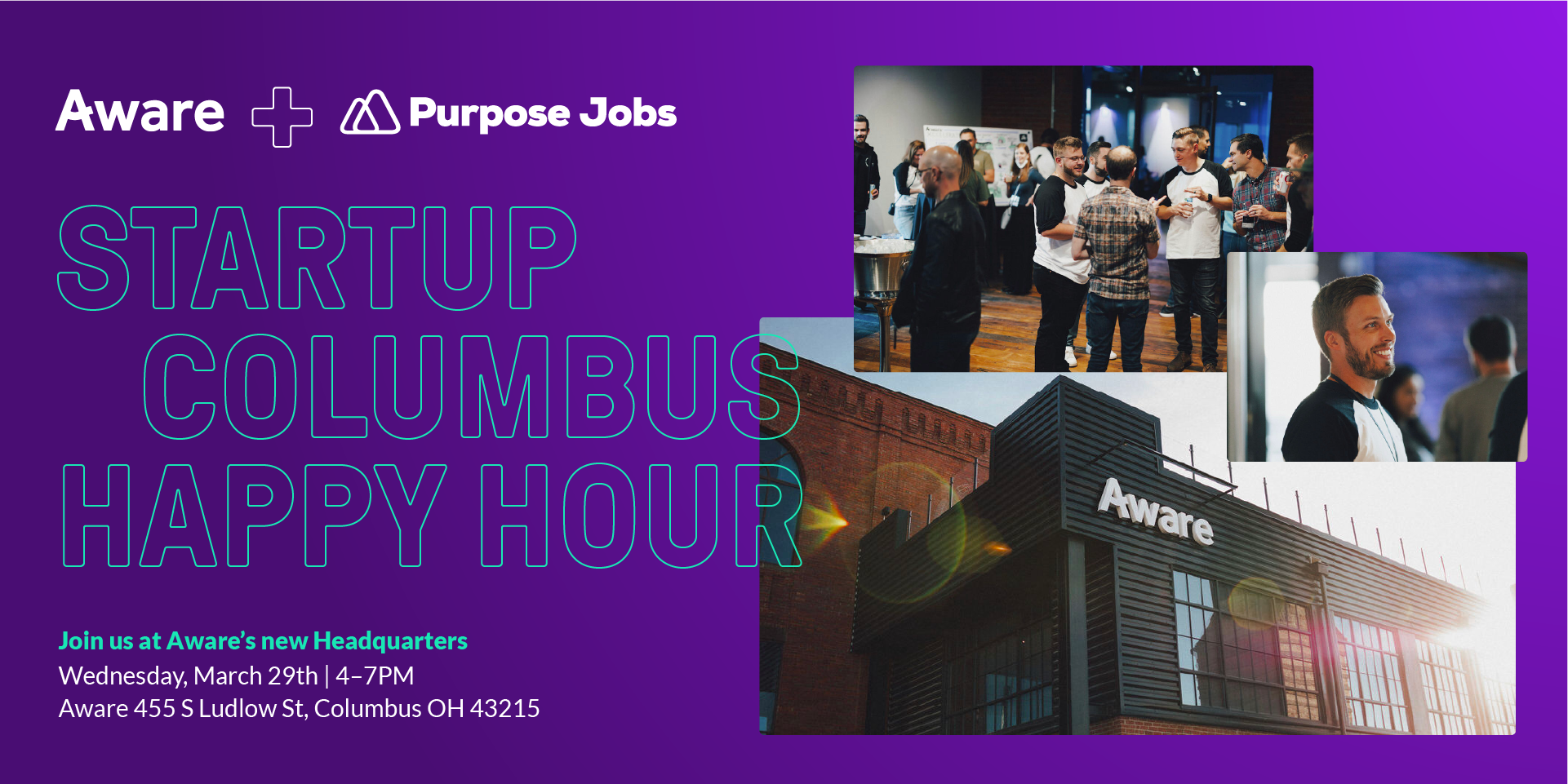 Wednesday, March 29th: Calling all Columbus-based startup & tech professionals —the Columbus Startup Happy Hour is back! Join us for an evening of networking, socializing, and fun. This event is hosted & sponsored by our friends at Aware, and we'll be gathering at their brand new office in the Brewery District. RSVP now to save your spot!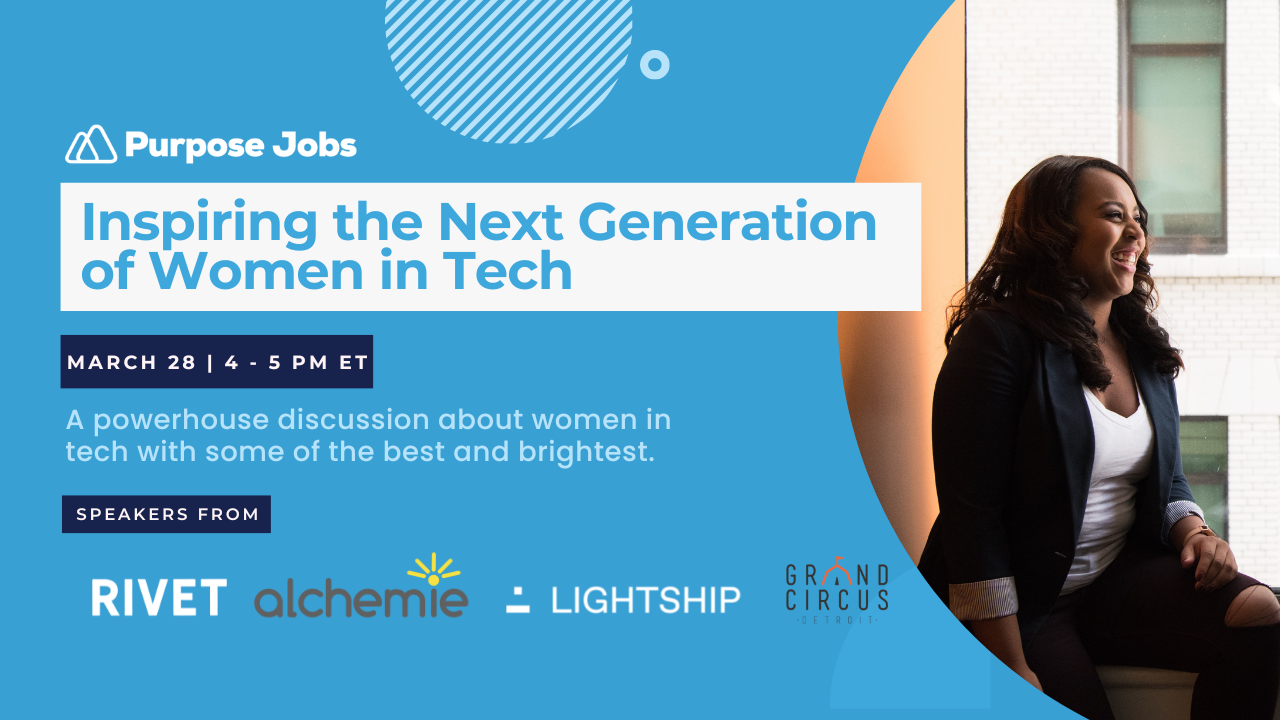 Inspiring the Next Generation of Women in Tech
Tuesday, March 28th: Women only hold less than 27% of tech jobs. Are you one of those women? Do you aspire to be one of those women? Are you looking to learn or hear from those women currently working in tech? Join us on Tuesday, March 28th at 4 PM ET for a virtual panel with some great female tech leaders. They'll share their experiences, advice, and philosophy when it comes to women in tech.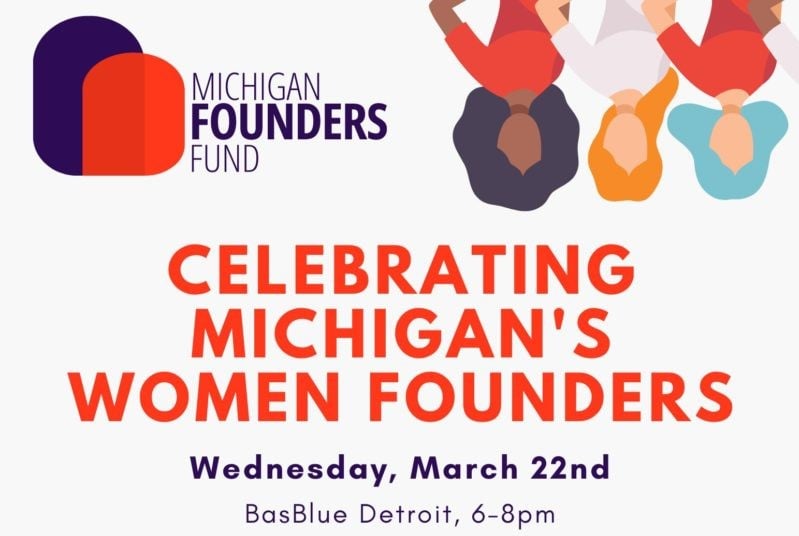 Celebrating Michigan's Women Founders
Wednesday, March 22nd: Join our friends at Michigan Founders Fund as we celebrate the women founders that are building incredible companies in Michigan. This event will provide great networking opportunities for women founders. It also serves as a space for women to share their success stories, challenges, and recommendations for how Michigan's startup ecosystem can provide equal access to network, capital, and opportunities for women of all backgrounds.
Women, Wine & Web Design - Detroit
Wednesday, March 22nd: Our friends at Tech Elevator are hosting a fun evening next month for women in tech. Create a web page, enjoy some wine, and network with like-minded Detroit women!

West Michigan Tech Talent Happy Hour
Thursday, March 23rd: Calling all West Michiganders! Join our friends at West Michigan Tech Talent, LaFleur Marketing and The Delta Project for an early Spring happy hour and networking event! Tasty appetizers, refreshing beverages, interesting discussions and good people. The Delta Project team will also share some of their inspiring work and engagement opportunities. Located downtown Grand Rapids.
April Tech Events
Connecting the Coasts to the Heartland
Tuesday, April 4th: Comeback Capital is hosting a day of learning about entrepreneurship in Northeast Ohio. Join for panels, pitch competitions, and keynote speaker Steve Case discussing his new book "The Rise of the Rest: How Entrepreneurs in Surprising Places are Building the New American Dream."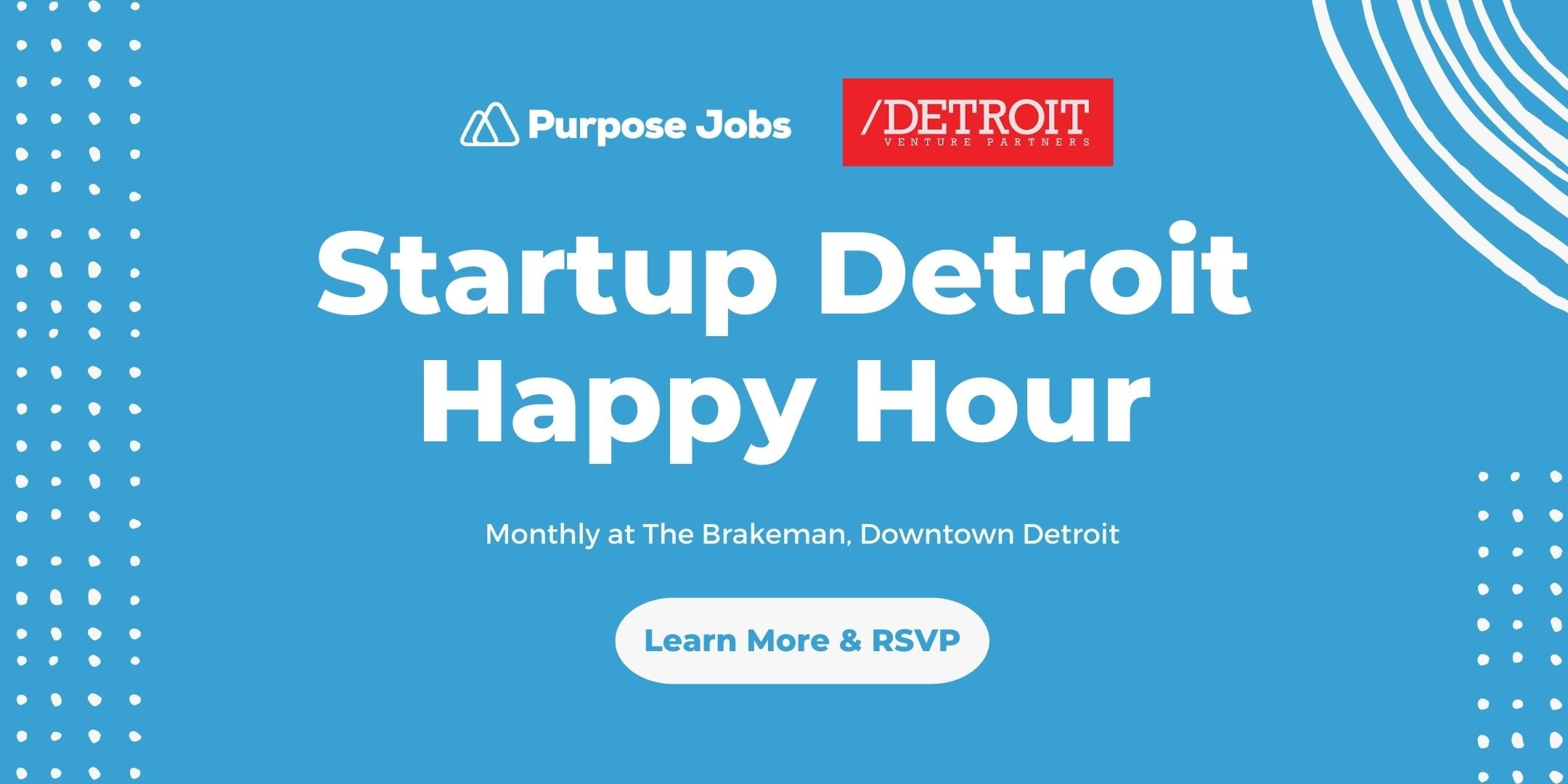 Tuesday, April 18th: Join the Detroit startup community for the Startup Detroit Happy Hour! Our community of technologists, entrepreneurs, and startups convene monthly, and in April we're meeting up at The Brakeman on April 18th. Come join the fun, bring someone new, and connect with others. The first 150 attendees get a drink on us!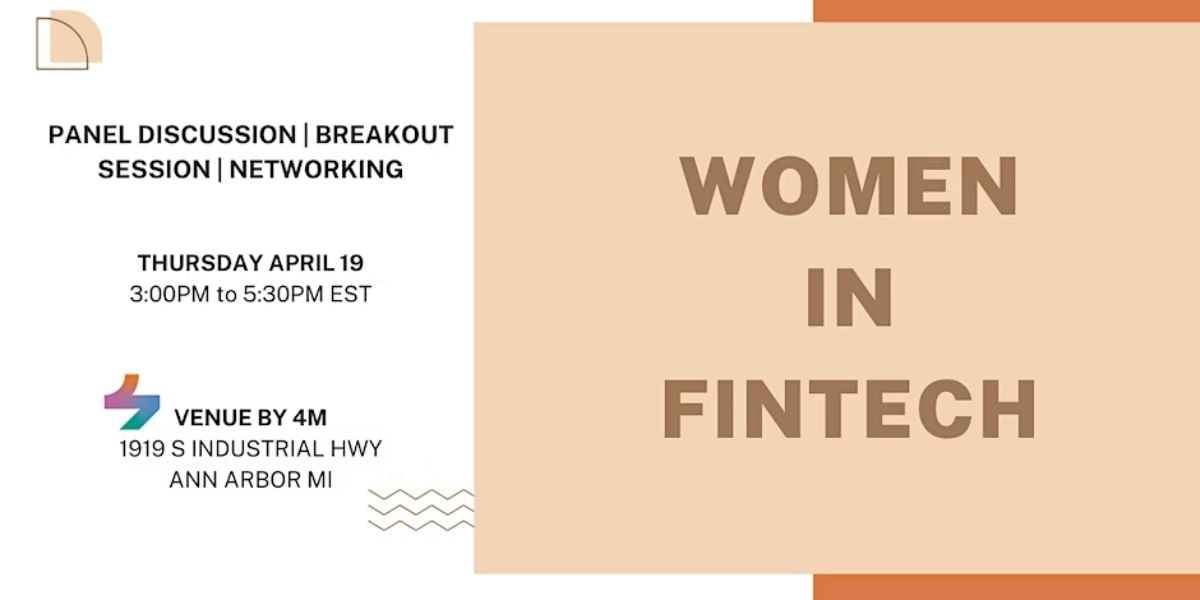 Wednesday, April 19th: The first ever Women in Fintech event is coming to Ann Arbor, Michigan to bring together and support women in and around fintech! Join the Michigan Women in Fintech community at Venue by 4M for an engaging panel discussion, breakout sessions and a community-building networking hour! Topics will include trends in financial technology, innovation and the pathway to effective partnerships, risks and considerations in fintech, and the economic outlook for 2023/2024. All are welcome!
Friday, April 21st: Hosted at Newlab's space in The Book Depository @ Michigan Central, this event is a full day of Detroit mobility innovation! Hear from mobility visionaries, automotive and transportation technology innovators, government leaders, entrepreneurs, and investors on the current innovations happening within the ecosystem which will offer tremendous benefits to everyone—both locally and beyond.
May Tech Events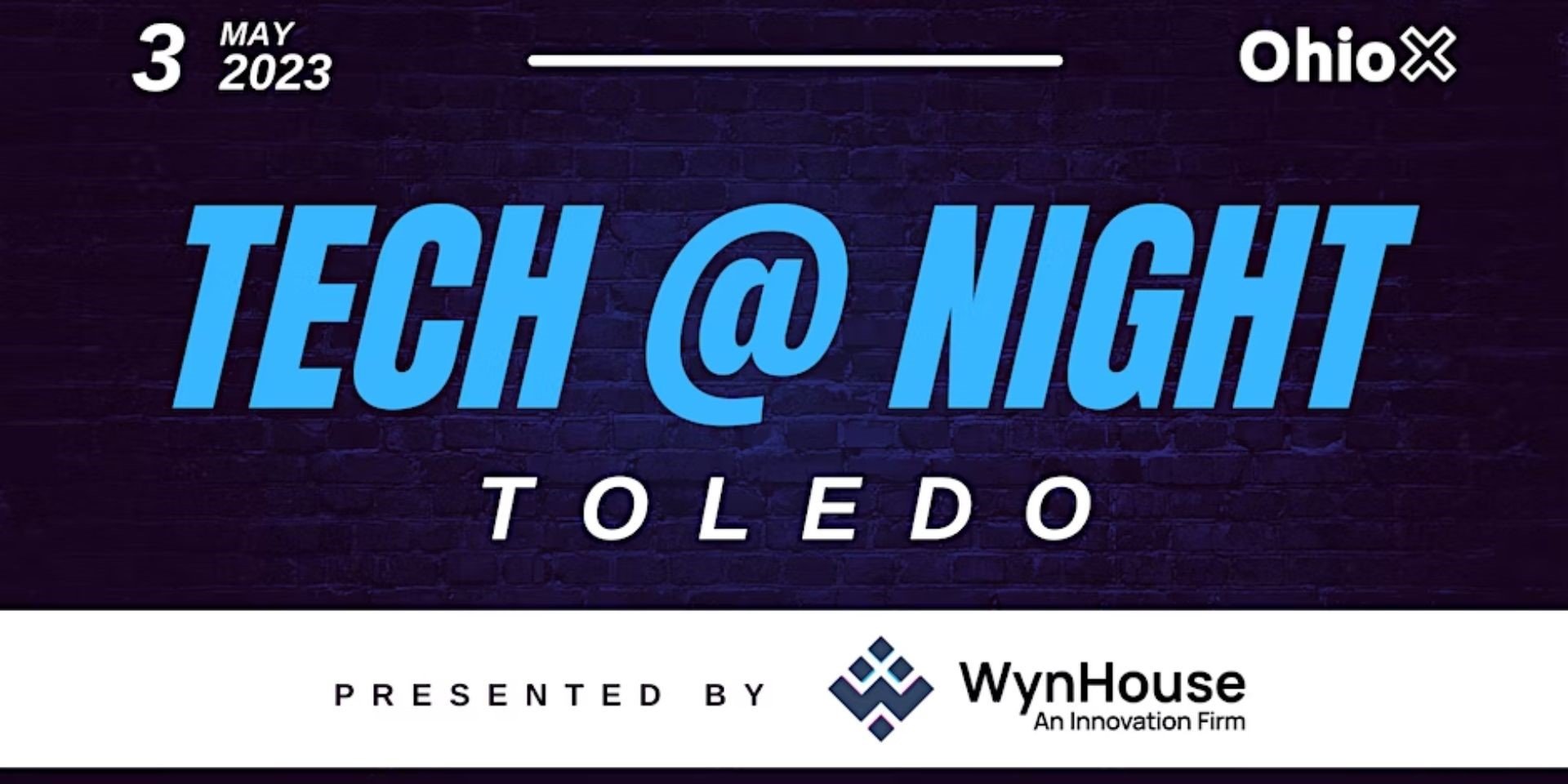 Wednesday, May 3rd: Join our friends at OhioX for their statewide tech happy hour series: Tech @ Night. In May, they're meeting up in Toledo to connect with Northwest Ohio's tech leaders, meet local tech companies, and hear about the latest innovations happening in Toledo and around the state. This event will take place at Poco Piatti at Hensville, next to FifthThird Field (Home of the Toledo Mud Hens, the Triple-A affiliate of the Detroit Tigers). There will be a baseball game earlier in the day for anyone that wants to make a day trip to Toledo and enjoy some spring baseball. This event is expected to sellout, secure your place today. Ohio tech's on a roll and we're just getting started!
Columbus Tech Community Spring Fling
Wednesday, May 3rd: Techlife Columbus is kicking off Tech Conference Season in Columbus with its 2nd Annual Columbus Tech Community Spring Fling. This year we'll be gathering at Crooked Can Brewing Company in Hilliard! Join us from 4:30 - 6:30 pm. The Crooked Can is also home to Hilliard's Center Street Market. We'll meet, greet, and connect with our fantastic tech community!
Friday, May 5th: Stir Trek is a one-day conference in Columbus, Ohio, focused on teaching software developers, and others in the industry, the latest and greatest in technologies, techniques, and tools. The full day of content is always concluded with a screening of a blockbuster film on its (originally scheduled) opening day.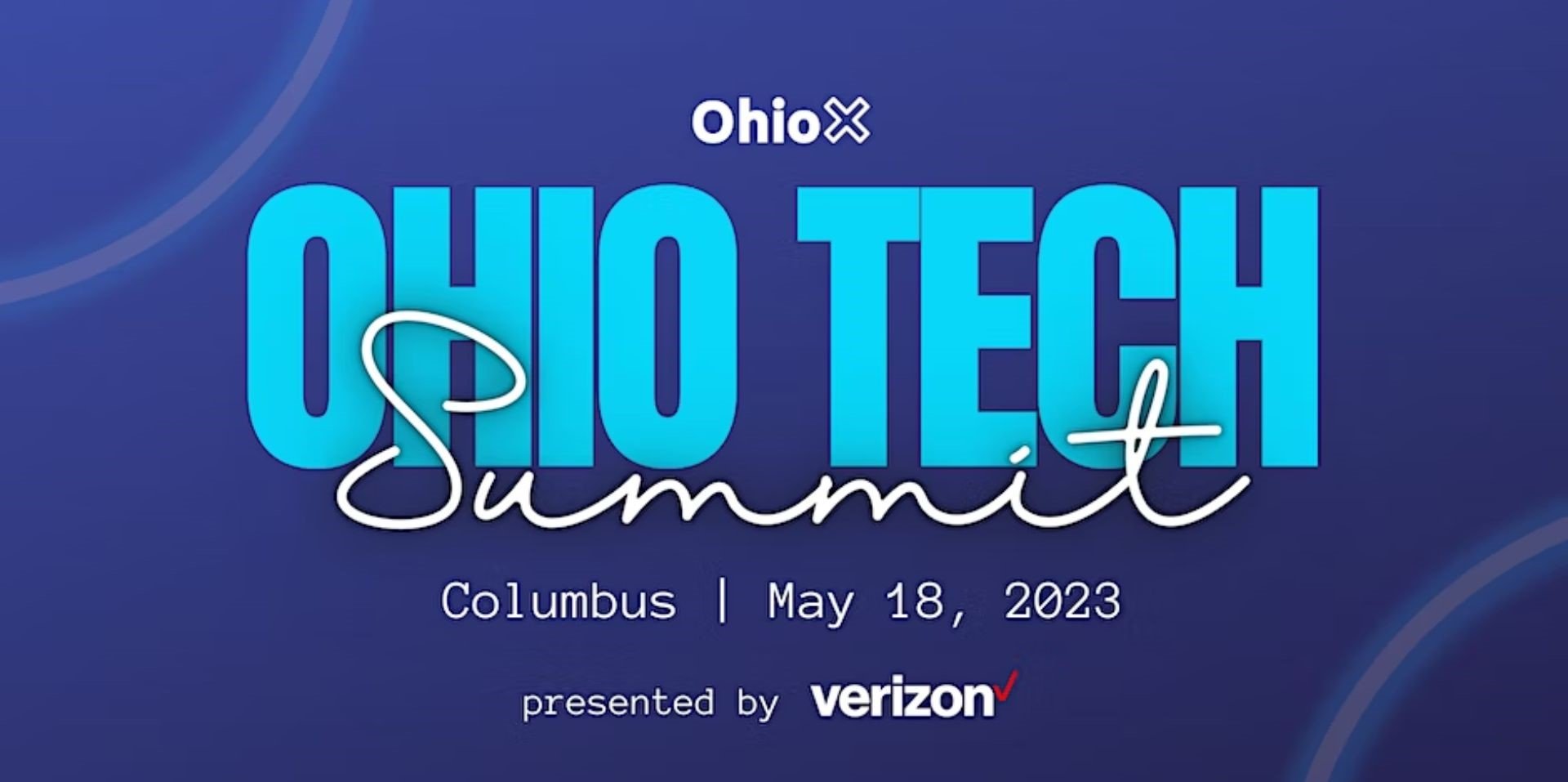 Thursday, May 18th: Join our friends at OhioX this May as they host the Ohio Tech Summit! The summit will be a full day of content and experiences where Ohio tech shows off, and features high-profile speakers, tech demos, and networking. This year's theme is "Building the Silicon Heartland." Breakout sessions are focused on the areas that will make this happen: community, culture, and capital. Mark your calendars and get your tickets!
Check back frequently for more events added! To have updates sent straight to your inbox, sign up for our weekly newsletter so you never miss a great meetup.