You might not know what a WordPress VIP agency is, but some of the biggest brands in the world use them. Companies like Oracle, Spotify, and Salesforces use a WordPress VIP agency to help build and optimize their websites — and that agency is Multidots.
Multidots is a global tech company that helps clients — from startups to small businesses, medium-sized to enterprise companies — customize their WordPress websites, ramp up designs and features, make the site load faster with more security, and streamline their editorial flow. Since 2009, Multidots has been helping clients, some of whom have been with Multidots for five plus years.
Automattic, the company behind WordPress.com, WooCommerce, and WordPress VIP, announced and welcomed Multidots as a WordPress VIP silver Agency Partner in 2019. With that, Multidots joined a highly regarded and exclusive list of featured agency partners.
Unlike many similar programs in the technology business, the WordPress VIP Featured Agency Partner program is kept deliberately small and highly selective. It shows their commitment to selecting partners that have proven themselves as true experts in handling enterprise scale WordPress projects and maintaining high standards for quality code and your involvement and contribution in the WordPress community.
As a WordPress VIP agency, Multidots is rapidly growing and looking to hire top talent from around the world to join their team.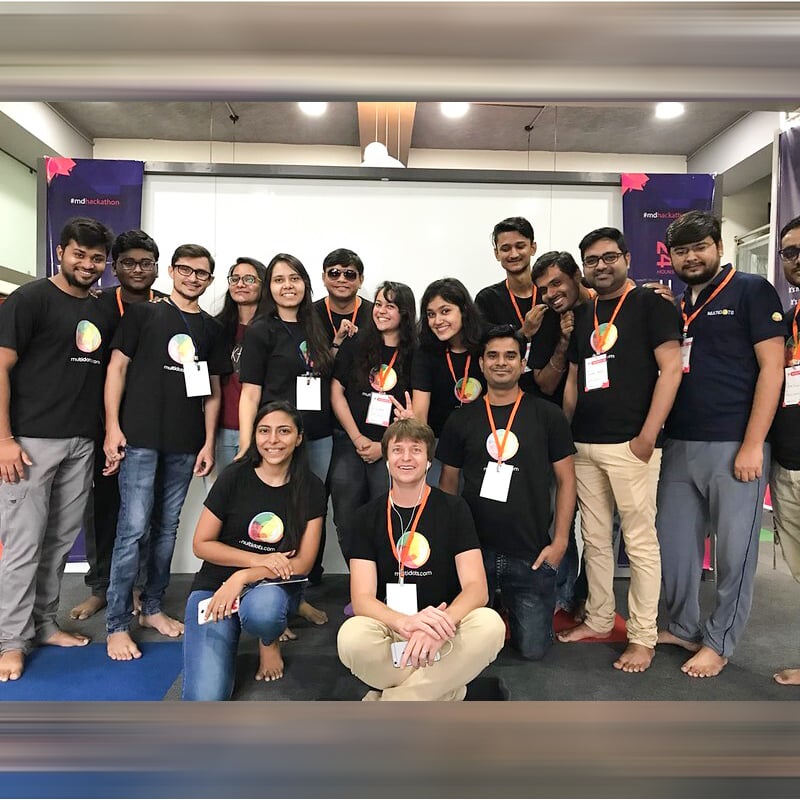 What's it like to work at WordPress VIP agency? Account manager Suchit Patel gave us the inside scoop on working at Multidots and the perks of a VIP agency.
Suchit has been at the company a little over three and half years. Starting out as a business representative, he's now been in account management for the last one and half years.
"There are a lot of Wordpress agencies in the world, but what really separates us is that our company is certified by Wordpress VIP," Suchit said.
As an agency for WordPress VIP, Multidots works directly with the engineering team at Automattic and WordPress VIP to ensure quality and industry standards. This helps Multidots customers get the best results.
"There's a very tight integration between our team and the WordPress VIP engineering team. You'll be working with the developers, some of the greatest minds behind core WordPress and at WordPress VIP. You'll have an inside look at their solutions, technology, and engage directly with them," Suchit said.
This allows the Multidots engineering team to have exclusive access to what's coming next and be able to contribute to it.
"That access to engineering knowledge has always been helpful and valuable in multiple projects. They are real experts that we get to learn from and work directly with," Suchit said.
The team undergoes extensive training with the Wordpress engineering team to make sure that the quality is top-tier and they're meeting industry standards and benchmarks. Wordpress also hosts workshops for VIP agencies like Multidots so that the engineers can always stay up-to-date on the latest technology.
"It's all about value-added solutions for customers, and having that knowledge in the team is so important," Suchit said.
Another perk of working with a VIP agency is that the Multidots team gets to work with top companies like Spotify, Salesforce, and Oracle and be able to contribute to their success.
The beauty of working at Multidots is that you get to experience and engage with top industry players and contribute solutions that make an impact.
Because the standards and expectations are so high, the Multidots team has a very defined process internally to help streamline communications and keep everyone on the same page.
Having a defined internal process doesn't keep the Multidots team from flexibility, though. Even before the pandemic, Multidots operated under a remote-flexibility model. Moving forward, the company will continue to hire remote workers around the globe and offer flexibility in location and hours of work.
Global Operations Manager at Multidots, Deval (who has been with Multidots for the last 5 years) added that Multidots encourages and supports employees to pursue their passions. The founders of Multidots indeed live by the company's mission of "Serving People & Solving Problems."
Interested in joining the Multidots team? Learn more about the company and apply for jobs at Multidots with one free profile.