As a bootstrapped, profitable company, we're always thoughtful about our growth. We only open a few positions a year, and we're always focused on sustainable growth. We believe in a person's potential more than experience and degrees.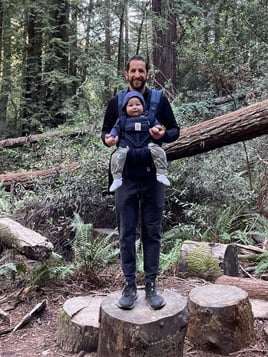 If you're unfamiliar with us, Purpose Jobs is the largest startup and tech community in the Midwest, building a community of purpose-driven people who share values and ideas about how we live, work and play. We tell authentic stories and match people based on culture contribution.
Why Should You Want to Work at Purpose?
Well first, we're a purpose-driven company. Sure, we're for-profit, but we believe that businesses can be forces of good, operating with a goal to make the world a better place. Ours is to help people love Mondays and find their Purpose Path. It's who we are.
Second, let's talk about culture. If the COVID-19 pandemic taught us anything, it's that the environment you work in and the trust (or lack thereof) your employer has in you matters significantly. So here's the DL on Purpose's culture 👇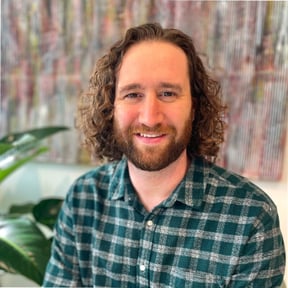 Benefits
Purpose Jobs offers medical, dental, and vision insurance, and pays 75% of the premium. We have options that include an HSA. We also offer a 401K, matching 100% of contributions on the first 3%, then 50% from 3% to 5%. And we've got you covered on parental leave.
Time Off
In addition to paid holidays, we offer unlimited PTO, mental health days, and low-power mode (a time to step away and just take care of high priority items as needed) the week of the 4th of July and the week between Christmas and New Years.


40-Hour Work Weeks
We limit ourselves to a 40-hour work week. Put in 8 quality hours, then go live your life, rest, and recharge so you can come back fresh to do it again. Fun fact: it takes 7 hours and 40 minutes to fly from Detroit to London. There's a lot of time in 8 hours to accomplish meaningful work. Keeping our hours at work limited forces us to prioritize the work that really matters.


Flexible Working Hours
Escape the 9-5 with flexible working hours. There will be some occasions where teams or individuals may be asked to work off-hours for important tasks or other special circumstances (e.g., Happy Hours), and we also ask that the time has a minimum of 4 overlapping hours each day. Otherwise, you're free to set your own schedule. For example, Hannah who lives in Denver works 7 AM - 3 PM MT and then gets outdoors. Do what works for you.
Summer Hours
Oh, and in the summer (Memorial Day to Labor Day), we work half days on Fridays 😎 That's a 36-hour work week.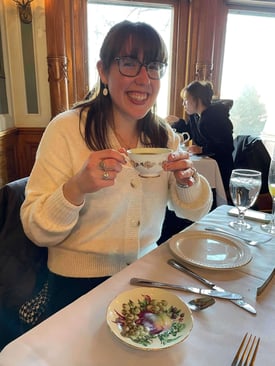 Work Anywhere
The new luxury is freedom and time. As long as where you work doesn't affect your ability to do your job, you can work from anywhere. 💭 National park, beachside, your house, cabin in the woods, co-working space, coffee shop…
If you do wish to use a co-working space, we'll cover up to $250/month of the expenses to rent the space ✔️
As we all work remotely, we also make it a point to get together at least a couple times a year for all-team retreats🍻
Final Thought
We care about two main things here at Purpose Jobs:
1. Be a good human
2. Move the business forward
Nothing else matters.
Onward to the jobs!
So what roles are we actually hiring for? Let me tell you.
Business Development Representative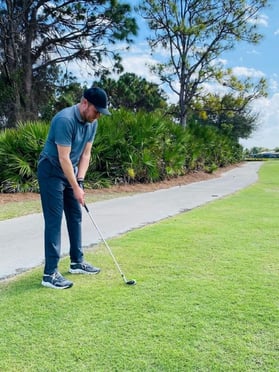 The Business Development Representative will support our mission by helping grow the number of free and paid employers leveraging our marketplace and employer branding subscription to support their hiring needs. You will be responsible for directing outbound lead channels and for servicing inbound sales and related inquiries. Your goal will be to cultivate relationships with prospective customers, develop qualified leads, and build a pipeline for our Head of Growth.
Associate Editor & Content Writer
The Associate Editor & Content Writer will be responsible for driving traffic to the Purpose Jobs website, nurturing applicable leads, and converting users to talent sign ups on our marketplace. You will lead the content creation (blog, video, web, etc.) and distribution (social media, outreach, etc.) to help achieve these goals. Additionally, you will leverage knowledge of SEO best practices and analytics to optimize content and organically acquire traffic.
Talent Manager
The Talent Manager will be responsible for growing the talent community, ensuring employers have access to quality talent profiles, and increasing candidate engagement on the Purpose Jobs marketplace in the form of applications to high priority roles.
You will lead our efforts to drive job seeker engagement and success on the Purpose Jobs marketplace, including sign ups, completed profiles, applications, interviews, and hires at purpose-driven companies. You will work diligently to drive applications to high priority roles, working hand-in-hand with the Employer Marketplace Team to identify those roles. In cases where our talent pool is limited for select roles, it will be critical for you to think strategically about how to fill the gaps in our talent pipeline (this will be especially relevant for software engineering).
We hope to see you apply!
If one of these jobs feels like a great fit and you're excited by our culture, we hope to see your application come through!