Based in Detroit, Floyd is a sustainable furniture startup founded by Alex O'Dell and Kyle Hoff. On Wednesday, April 21, the company announced they raised a $15 million Series B funding round. The round was led by Walden Ventures with participation from Beringea, La-Z-Boy, 14w and JPMorgan Chase. This brings Floyd's total funding to $25 million.
The company has come a long way since their 2014 Kickstarter campaign. Their goal was to raise $18,000, but within 30 days, Floyd had raised $256,000 from 1,4000 customers around the world. Now, the direct-to-consumer ecommerce startup has grown its product offering, headcount, revenue, and HQ in Detroit.
Set out to disrupt the $64 billion U.S. furniture market, Floyd builds beautiful furniture that is meant to last.
"We want to create products that last," Alex O'Dell told Forbes. "It's all about keeping things that exist in the world."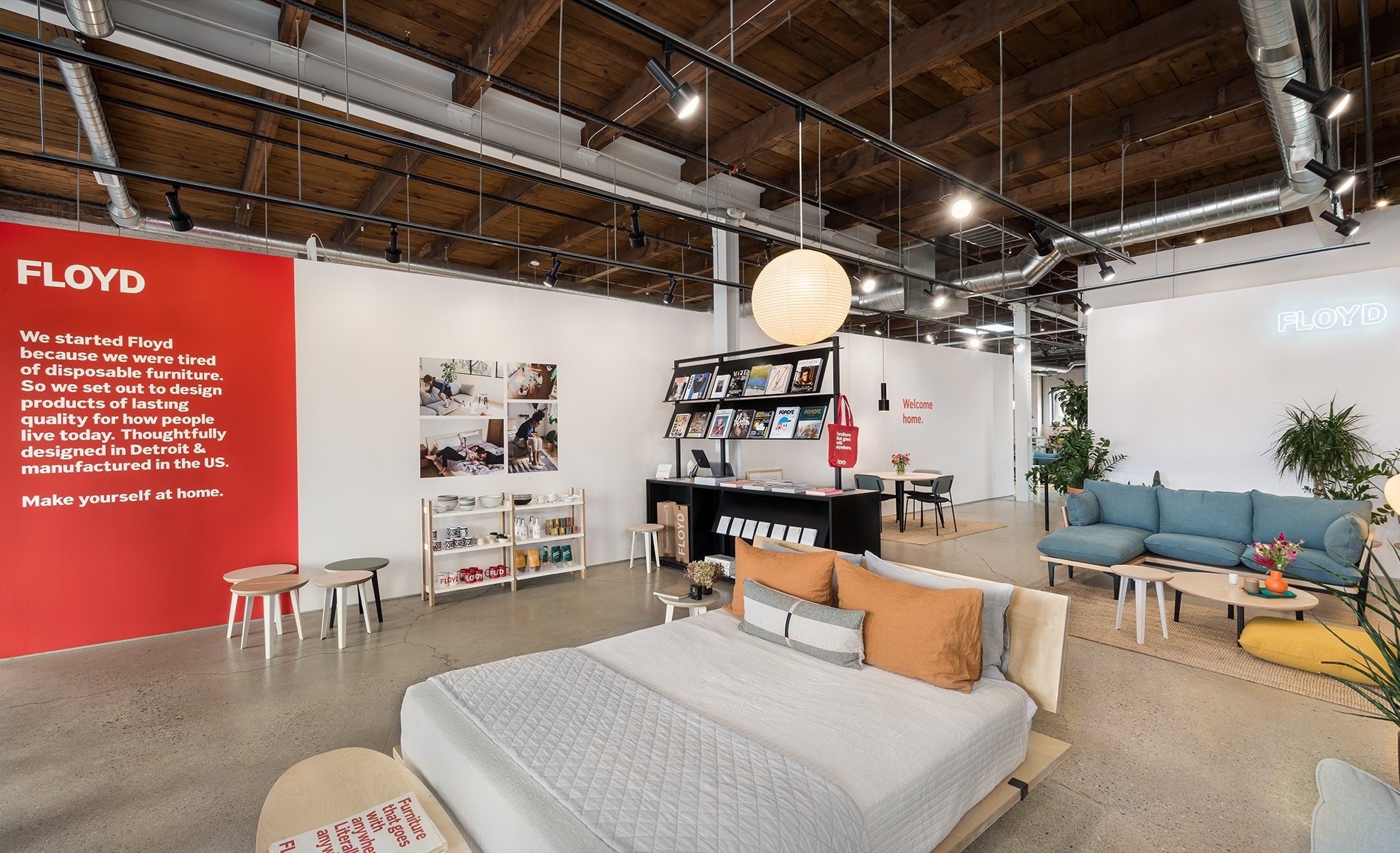 Alex and Kyle were inspired to start Floyd out of their shared desire to reduce furniture waste. And so Floyd's first product was born: the Floyd Leg, a clamp that can turn almost any flat surface into a table. This is the ethos behind the brand's design principles—solving problems, reducing waste, and being thoughtful about the home.
"We are trying to build a company as big as Crate & Barrel if not bigger," CEO Kyle Hoff told Forbes. "There's plenty of opportunity to build a huge business without selling people product that lasts one year."
Last year, Floyd grew revenue 115% and doubled its headcount to 60 people. The company is continuing to grow and hire. Floyd is consistently named one of the best places to work.