Think about all the times in your day when you use a credit card. Buying groceries, going out to eat, online shopping… Every time you watch Netflix or listen to Spotify or whatever other streaming services you use, that's made possible by your credit card.
There are over 84 million underbanked individuals in the U.S. These are folks who don't have bank accounts or don't have access to traditional banking. That's about 25% of the population who are cash preferred. Meaning, they don't have a credit card.
Society is rapidly moving forward digitally, and technology has and continues to make a lot of people's lives easier. But what about the people who don't have a credit card? Or even high-speed internet?
The underbanked are getting left behind. That's why T-CETRA is on a mission to bridge the digital divide.
"The underbanked have a very difficult time accessing the same products and services as their banked peers. This digital divide is creating 2 groups: the digital 'haves' and the digital 'have nots,'" said T-CETRA co-founder and CEO Abdul Akel.

"Every day we are innovating new ways to close that divide. We want to create a future that is digitally and financially inclusive for everyone — despite their income level or where they live," he said.
When T-CETRA was founded in 2007, the prepaid wireless industry utilized scratch-off prepaid airtime cards, which created a lot of problems for independent retailers, such as inventory control, fraud and cash flow. Plus, there was no way for them to manage their commissions with transparency.
Abdul and co-founder Gus Hashem saw the need to modernize the system, to make it more secure, and to move the money upstream and downstream with efficiency. They were out to solve a puzzle to keep the wireless carrier partners happy, as well as the independent retailers — and of course the underbanked customers.
Since its founding T-CETRA has emerged as a leader in the prepaid wireless technology space, and continues to grow beyond. T-CETRA's payments platform, VIDAPAY, turns cash payments into cashless transactions. This technology has helped the Columbus tech company expand into transportation, government, healthcare and nonprofit verticals.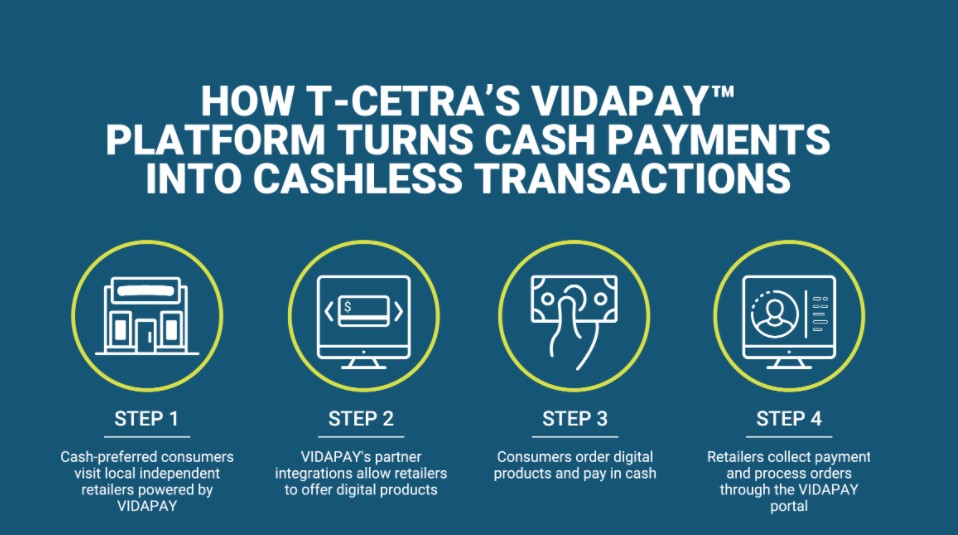 For example, in October 2021, T-CETRA announced a new partnership with the Central Ohio Transit Authority (COTA) to launch its new digital fare payment system to provide an equitable and simple solution for purchasing fares that saves customers money.
By enabling Fortune 500 and other partners to make payments more equitable, T-CETRA is helping businesses tap into a cash preferred market worth $6 trillion. Even more, they're helping the underbanked get access to the goods and services that other Americans don't even think twice about having.
"As long as there continues to be an inequality in the availability for products and services for the cash preferred, we will still keep innovating. That might mean digital wallet, home security, streaming . . . really the sky's the limit," Abdul said.
T-CETRA's work — and leadership — hasn't gone unnoticed. T-CETRA has been named one of the best places to work in Midwest tech. Abdul was awarded the 2021 40 Under 40 award by Columbus Business First and named to the Columbus CEO Future 50 class of 2022.
"The recognition I've received really has been the result of a lot of team efforts," said Abdul. "I am particularly proud of the team I've built. Since the beginning, we've been laser focused on keeping our customers and our employees happy. If we keep that as our guiding principle, everything else seems to fall into place."
Working at T-CETRA
As Abdul said, a happy team is key to T-CETRA's growth. With 158 employees strong, the company is only just getting started.
So what is it like to work at T-CETRA? We chatted with some employees to find out.


Career and Community Growth
T-CETRA's Senior Marketing Manager, Candice Francisco, joined the team about four months after working with Google as a Territory Sales Manager. She enjoyed working in technology marketing, but felt the growth opportunities were limited at Google in Columbus. Not wanting to move, she saw T-CETRA as the perfect opportunity to take on a high-growth marketing tech job in Columbus.
"I really wanted to join a company that is growing like crazy," Candice said. "At a huge company, you're more limited in what your job is. At a smaller company like T-CETRA, there's more opportunity to take on new challenges."
Matthew Moore, Manager of Technical Programs, would agree.
"You're not a code jockey here," Matthew said. "The company cares about the end user and creating amazing technology for them. The perspective of a QA engineer right out of college is just as valuable as a VP with 25 years of experience."
Because of that dynamic, Matthew and Candice said T-CETRA employees have a huge opportunity to grow and make an impact at the company.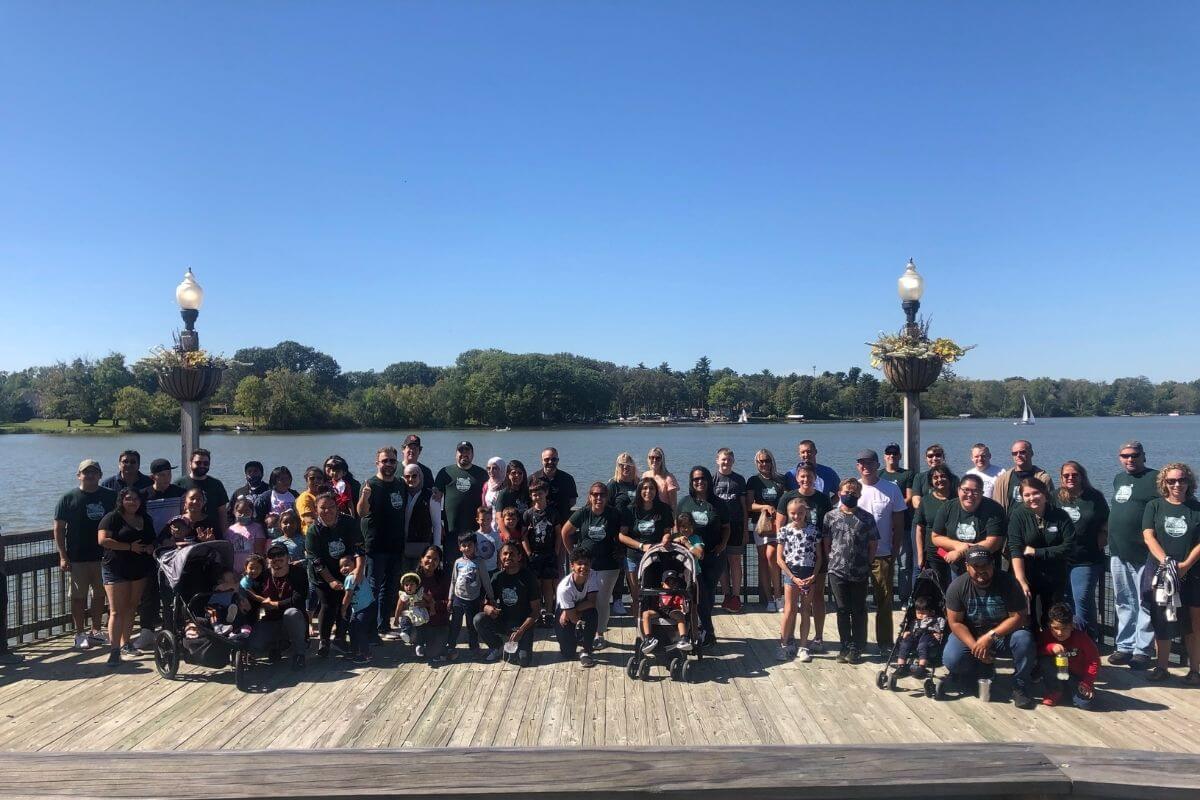 Plus, the caliber of talent at the company is incredibly high, which helps everyone learn and grow from each other.
"The quality of work here is really amazing," Candice said, noting how much she's already learned from her team. "It's challenging, but I'm loving it. Everyday I'm learning, and that's the goal."
Even with a hybrid work environment, T-CETRA has a strong sense of camaraderie, which is something that Candice was specifically looking for. Being together as a team has helped everyone grow and feel connected.
Collaborating with the team, some in-person onboarding, paired programming (even remotely), team lunches and happy hours . . . there's a really strong sense of community.
Startup Mentality with a Strong Foundation
While T-CETRA has moved beyond their startup phase, the company still has the best of its startup mindset: high growth, flexibility, and innovation.
Having 15 years under its belt now, T-CETRA also has a solid foundation.
"We're a company with an established consistency and financial stability," said Heidi Ames, Communications Manager. "It's a great combination."
This kind of stability helps the company offer some incredible perks other startups can't: competitive salaries, amazing benefits, diversity . . . all while innovating and making a significant impact.
The Impact is Real
Being a part of a mid-sized company naturally presents some incredible growth opportunities and the chance to make an impact at the company. But even more so at T-CETRA, employees get a chance to make an impact in the community.
"I've never worked on another technology team with this much impact," Matthew said. "What our company does is provide a way for companies to sell products that allow people to be more integrated and connected in society. And that mission really speaks to me."
Even beyond daily business, T-CETRA is on a mission to help the needs of the underbanked. That's why the T-CETRA Foundation was created. The company's Project Planner of Growth, Marketing and Philanthropy, Max Gold, suggested creating the foundation to strategically and philanthropically address the needs of the underbanked.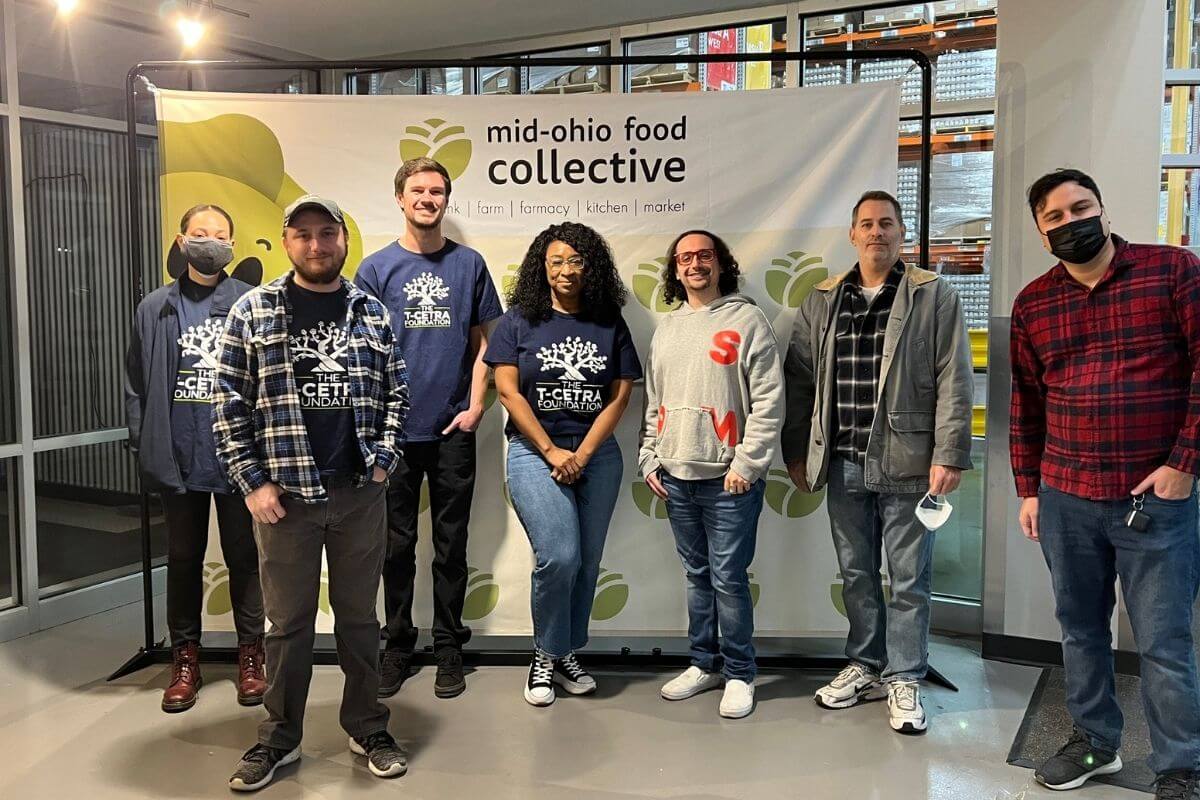 There is a cycle of indebtedness that many of the underbanked are in, and it adds to their financial instability. Two contributing factors are a lack of financial literacy from a young age and unequal access to technology. T-CETRA wanted to support nonprofit organizations that empower underserved communities through increased financial literacy education and technology access.
"The company really thinks outside of itself, for both its employees and its community," Candice said.
Matthew added: "The founders truly care about helping people. This is a company built for purpose."
If you're looking to be a part of a high-growth, mission-driven tech company with really good humans, check out the open jobs at T-CETRA. And, in the words of Matthew, "Buckle up for one heck of a ride."