Fall is shaping up to be a busy season around the region for startup and tech events. Let's party!
Here's a breakdown of the top events this season. Mark your calendars and RSVP!
➡ October Tech Events
➡ November Tech Events
Never miss an event — stay up to date on the top startup events and news
October Tech Events
Wisconsin Tech Month
Wisconsin — all month long: WI Tech Month is a month-long celebration Led by Milky Way Tech Hub and Latinos in Tech. WI Tech Month provides a platform for companies, organizations, and individuals to showcase their innovations, expertise, and accomplishments. Check out startup & tech events throughout October on DEI, wellness, AI, pitch competitions and more.
Innovation Week Bloomington
Bloomington, Indiana — Tuesday, October 3rd - Saturday, October 7th: From pitch competition, investor education, innovation awards and startup bootcamp for high school students, the Innovation Week brings entrepreneurs, investors and support organizations together for a week-long celebration of innovation in Bloomington. Supported by Indiana University, Indiana Economic Development Corporation, City of Bloomington, Ivy Tech Community College, TechPoint and others.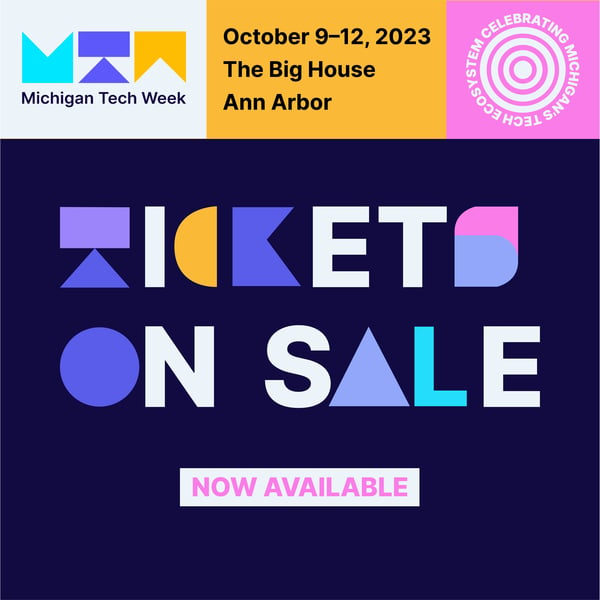 Michigan Tech Week
Ann Arbor — October 9th - 12th: Michigan Tech Week is an annual conference offering unique insights and networking opportunities across the high-growth startup ecosystem within the state. Startups, tech employees, investors, innovators, students, and anyone else interested in building community within Michigan's burgeoning tech ecosystem are invited to attend and take part. Get your tickets here.
Ohio VC Fest
Cleveland — October 11th - 12th: JumpStart Ventures is hosting the Ohio VC Fest. This event is poised to bring together entrepreneurs, investors, and business leaders with a shared goal of unlocking the full potential of Ohio's startup ecosystem. Attendees will have the opportunity to learn from industry leaders, engage in inspiring sessions, and participate in networking opportunities.
UnDemo Day
Detroit — October 11th: Renaissance Venture Capital is hosting Fall UnDemo Day®, an event designed to attract venture capital to Michigan startups raising capital in the next 12-18 months. The in-person event will be held at Ford Field in downtown Detroit. In a format similar to prior UnDemo Days®, this year's event will include large group networking plus hundreds of curated 1:1 meetings between applying startups and venture capital investors, matched based on the requests of participating VCs. Come through after a day at Michigan Tech Week!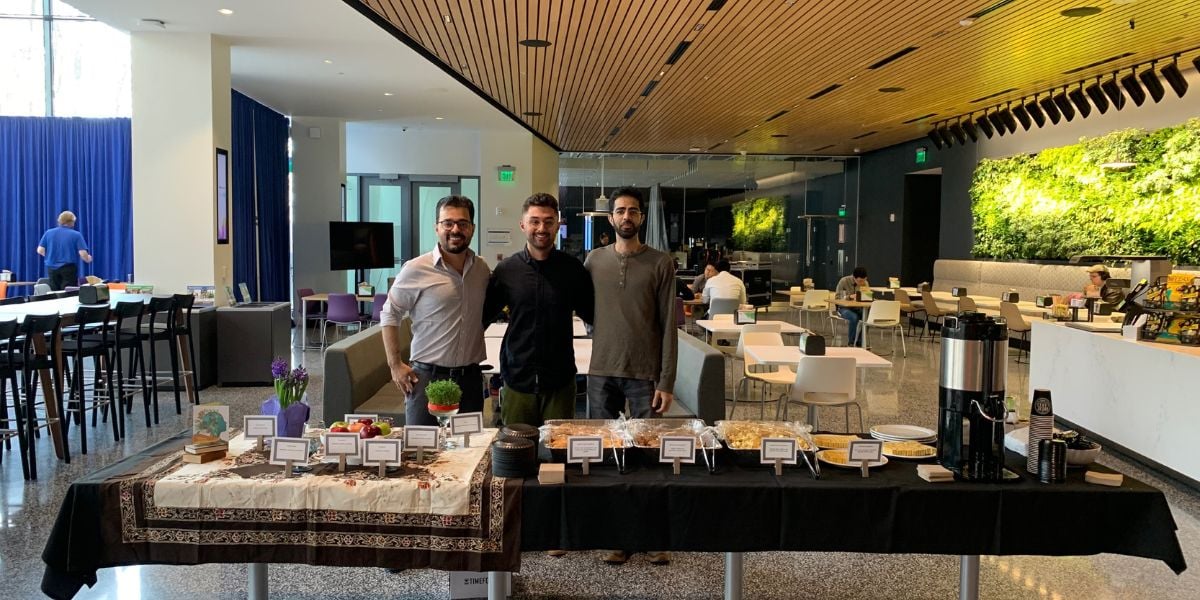 KLA Open House
Ann Arbor — Thursday, October 12th: Looking to join a company that's a part of every technological breakthrough? (And has amazing people, top benefits, and a state-of-the-art office!) Check out KLA's open house in October. Learn about the KLA culture, technology, and network with the team. Hors d'oeuvre and drinks will be served! The event kicks off at 4:45pm on October 12th, a perfect after-party for Michigan Tech Week, which is just minutes from the KLA campus. RSVP by October 6th!
Black Tech Weekend
Detroit — October 12th – 14th: On the heels of Black Tech Week in Cincy, Lightship Foundation announced that the BTW brand will be coming to Michigan this fall. Black Tech Weekend will take place October 12-14 as a "distilled adaptation" of the main conference. The event is held in partnership and immediately after Michigan Tech Week.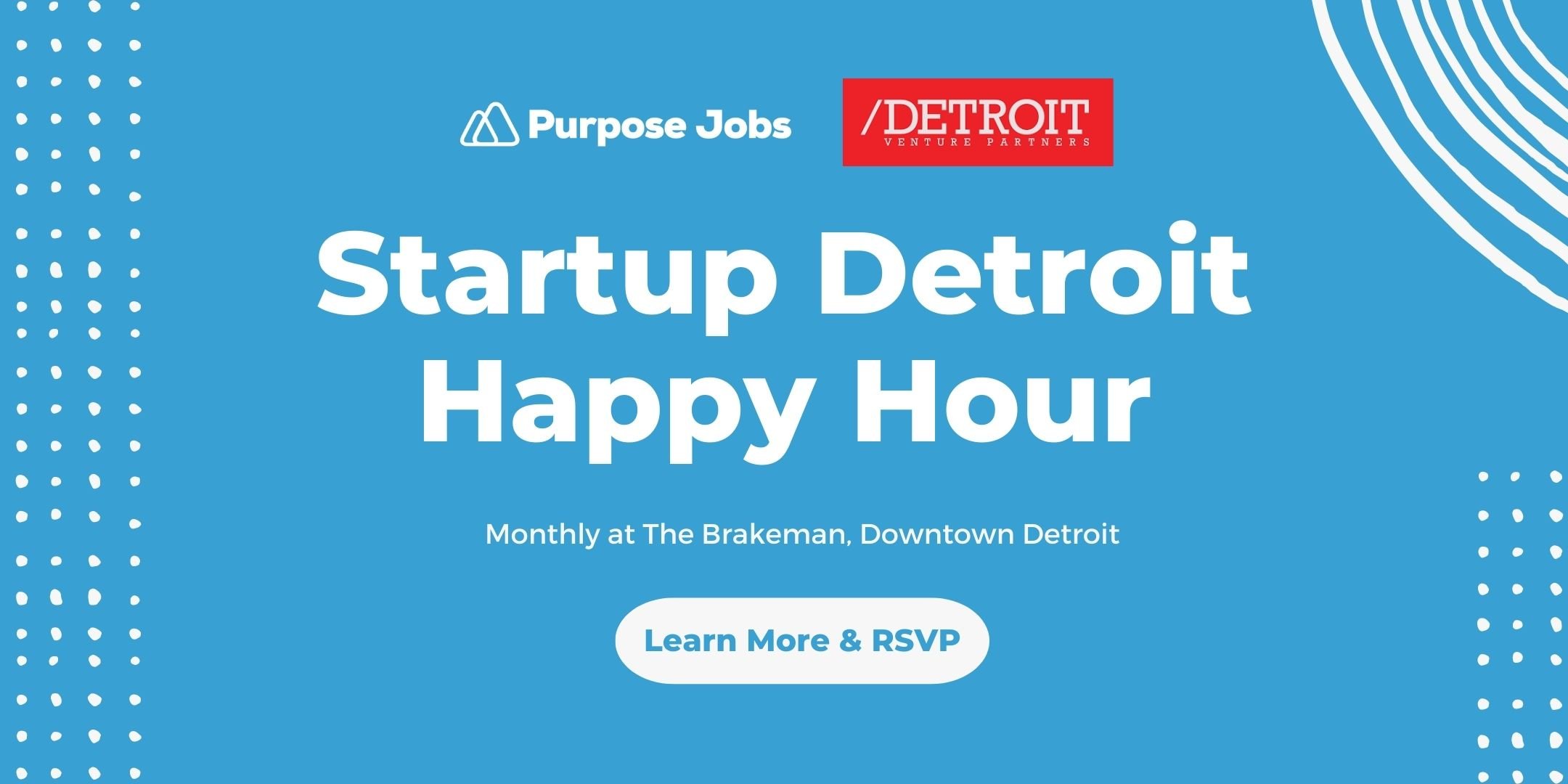 Startup Detroit Happy Hour
Detroit — Tuesday, October 17th, 5-7pm ET: Join us for our monthly happy hour at The Brakeman! Come mingle with startup founders, VCs, job seekers and technologists. This month we're partnering with our friends at KLA — meet the team and learn how they're apart of every major tech breakthrough. (Btw, they're hiring!) All are welcome. RSVP now.
Startup Midwest: The premier event for technology entrepreneurs
Columbus — Tuesday, October 24th: Ohio State and central Ohio are quickly becoming the place for entrepreneurs to grow and thrive. The Center for Software Innovation at OSU is celebrating this with Startup Midwest: the premier event for technology entrepreneurs — an inaugural event that will provide valuable content, education, resources and opportunities for early-stage technology entrepreneurs and others. Learn from the experts if your start up idea is hot, what venture capitalists are looking for when providing funds, and how to pitch your startup so people understand its value. Startup Midwest will feature keynotes by technology leaders and entrepreneurs and engaging breakouts focused on artificial intelligence, cybersecurity, fintech, cloud infrastructure, blockchain and more. Get your tickets now.
November Tech Events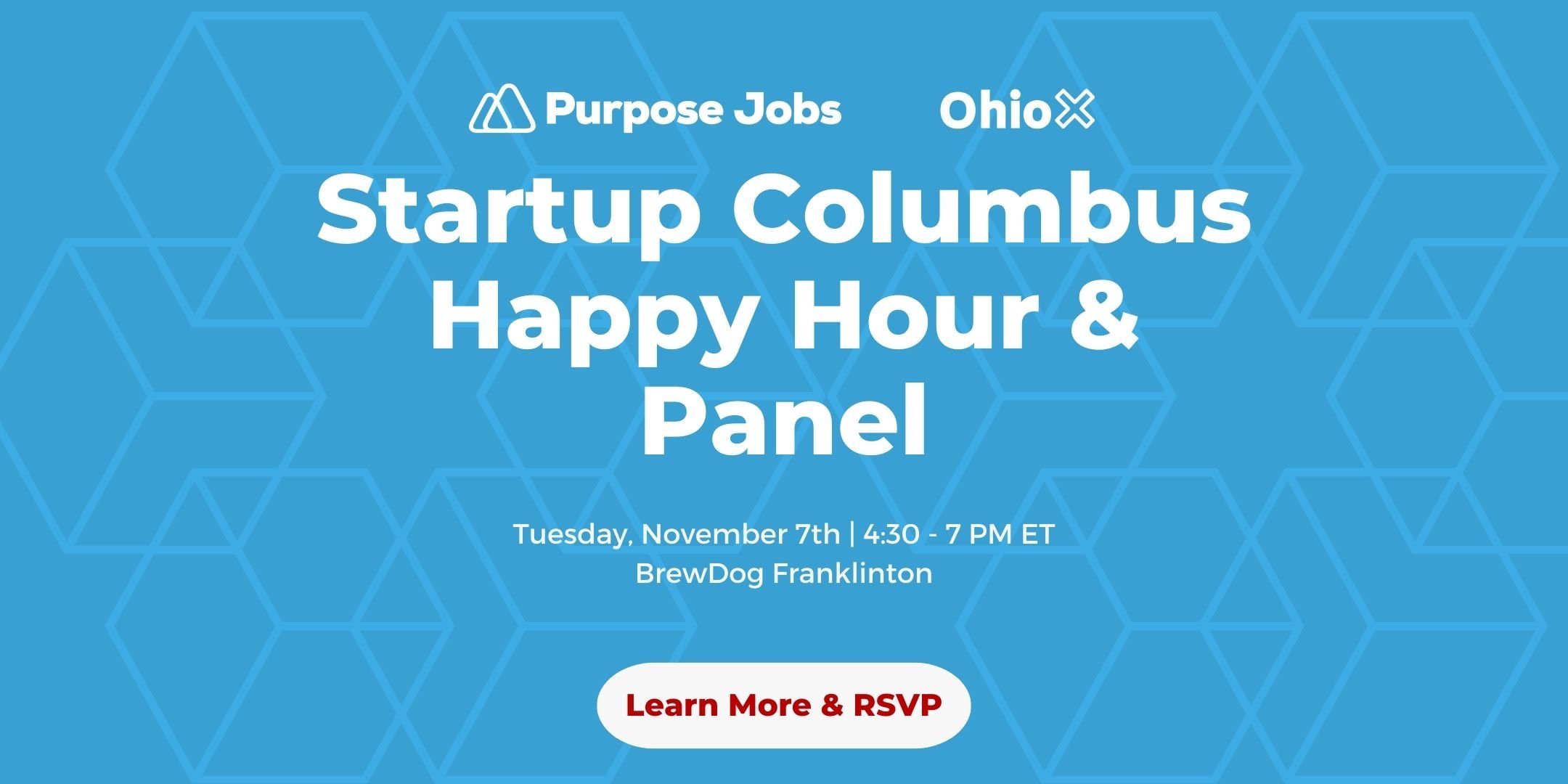 Startup Columbus Happy Hour & Panel
Columbus — Tuesday, November 7: Join the Columbus startup community for a panel & happy hour duo! Our community of technologists, entrepreneurs, and startups can't wait to meet you. Come join the fun, bring someone new, and connect with others at BrewDog Franklinton in Columbus. The first 100 attendees get a drink on us! The panel begins at 4:30, and stay afterward for networking, camaraderie, and fun. Put on with love by OhioX and Purpose Jobs. RSVP here.
Community TechFest 2023
Minneapolis — Saturday, November 11: Black Tech Talent presents the 3rd annual Community TechFest! TechFest is an all ages technology fair where we show the community that their possibilities are endless! Activities include gaming, 3D printing, drone racing, metaverse, robotics and more. Get Community TechFest tickets here.
Have an event you want listed? Reach out to lauren@purpose.jobs.
Never miss an event —stay up to date on top startup events and news