Ohio is gearing up to host an exciting event that will set the stage for a wave of venture capital activity across the state. JumpStart Ventures unveiled last Thursday the new Ohio VC Fest, to be held in Cleveland on October 11-12. This event is poised to bring together entrepreneurs, investors, and business leaders with a shared goal of unlocking the full potential of Ohio's startup ecosystem.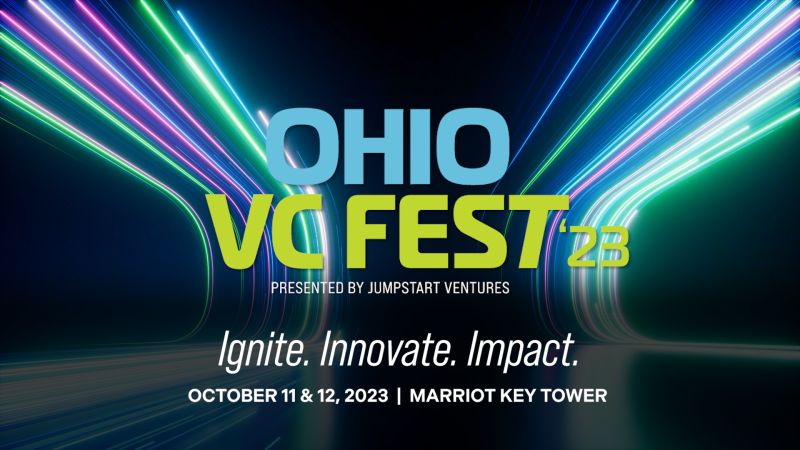 Ohio VC Fest comes as Ohio's venture capital and startup ecosystems have experienced significant growth over the past decade.
"We look forward to showcasing and accelerating this momentum by hosting an annual event where VCs and entrepreneurs can come together to learn, establish connections and discover new partnership opportunities," says JumpStart Ventures CEO Ray Leach.
Much of this growth can be attributed to the impressive array of talent and innovation across Ohio's startup ecosystem. Technology, healthcare, and manufacturing are among the sectors that will be highlighted at the Ohio VC fest. The summit will shine a spotlight on the potential of Ohio as a destination for venture capital investment and will showcase the state's entrepreneurial spirit.


With a diverse range of attendees from across the venture capital ecosystem, Ohio VC Fest is designed to create meaningful connections between startups and venture capital investors.
Attendees will have the opportunity to learn from industry leaders, engage in inspiring sessions, and participate in networking opportunities. The event will also include exclusive one-on-one meetups curated to connect investors with founders. Organizers say there will be collaborative opportunities with the Forbes 30 Under 30 event being held in Cleveland Oct. 8 – 11.
Ohio VC Fest: Fast Facts
Date: October 11-12
Location: Cleveland Ohio
Ticket prices: $49 - $199
Event Website: OhioVCFest.com