The Wall Street Journal recently reported that smaller cities away from the coasts, like Madison, Wis. and Durham, N.C., have seen a strong increase in new tech jobs while cities traditionally considered tech strongholds (San Francisco and the Bay Area) have seen their growth rates slip.
Axios also shared that new tech hubs across the country are seeing huge growth: Lawrence, Kansas for example saw the largest growth with a 19% increase in tech workers per capita from 2019-2020.
It's emerging markets like these that U.S. Representative Ro Khanna highlights in his new book, Dignity in a Digital Age. He lays out a roadmap to make sure the 25 million new tech jobs that will exist by 2025 are not just in Bay Area, Austin, Boston, and New York, but across the entire country. It's all about spreading out these good-paying digital job opportunities, especially in places left out of the digital economy.
As tech workers continue to seek remote and local jobs outside of the coasts, tech hubs in the middle of the country are continuing to grow and democratize opportunity for startup and tech talent. (This recent article from Entrepreneur talks about how to fill your pipeline given these new talent trends... and they mention Purpose Jobs — thanks for the shout out!)
Since there's been so much activity going on in the middle of the country, check out the latest startup and tech news from the Midwest.
This Week's Midwest Startup News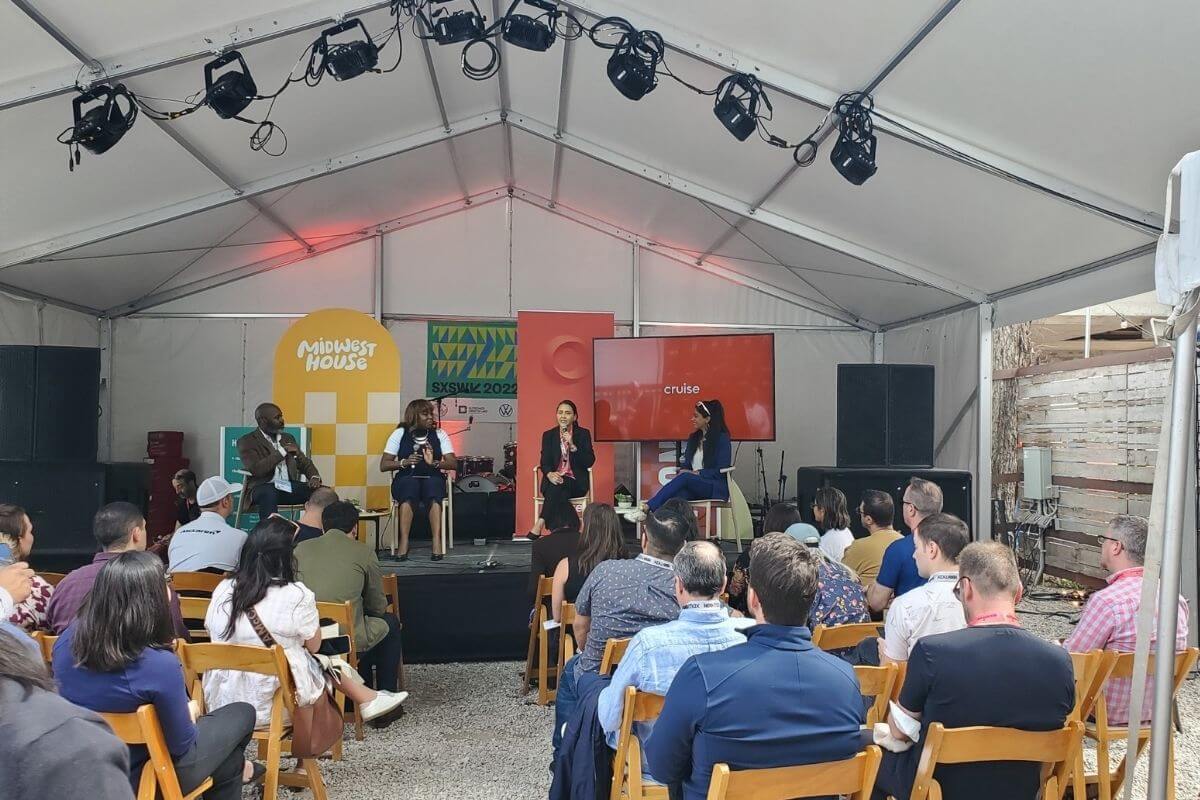 🤝 SXSW collaboration celebrates innovation, opportunity in Midwest
Last week we co-hosted a huge virtual career fair with our friends at Midwest House down at SXSW. Our very own Community Manager Hannah went down to Austin to check out Midwest House's embassy on the historic Rainey Street. Check out how this regional collaboration of creators, innovators, investors and entrepreneurs came together to build up the Midwest tech hub.
🏂 BrandXR partners with UC Davis using AR to show climate change impact
We were loving the weather in Detroit last week 🙌 But warmer temps aren't a good thing when it comes to snowpack in the mountains. Our friends at BrandXR have teamed up with researchers at UC Davis to create an Instagram filter that brings awareness to climate change. The filter combines technology, entertainment and education to make research and data accessible to people, and to inspire action. Learn more about the collaboration and how BrandXR uses augmented reality with purpose.
🩺 MediView XR Secures $ 9.9M for Augmented Reality Surgical Navigation Platform
Based in Cleveland, MediView XR, Inc. has raised $ 9.9 million in SAFE financing syndicated by Inside View Investments, LLC, a private investment firm. This brings the company's total funding up to approximately $ 14.4 million. MediView XR is an augmented reality company that leverages AR, remote connectivity and spatial computing data to create revolutionary surgical navigation and teleprocedure platforms.
💸 Intel to invest combined $100 million in Ohio, U.S. for semiconductor education program
Last week, Intel executives, alongside Ohio Gov. Mike DeWine and Lt. Gov. Jon Husted, announced the company's plan to invest $100 million in local and national higher education programs over the next decade. As Intel plans its historic $20 billion investment in building two semiconductor manufacturing plants in Central Ohio, the goal is to establish semiconductor manufacturing education and research collaborations with universities, community colleges and technical education institutions in Ohio and across the United States. Here's the plan: $50 million in grants directly to Ohio higher ed institutions, another $50 mil will be used nationwide to create STEM curriculum, and the National Science Foundation will match another $50 million to support new research across the country.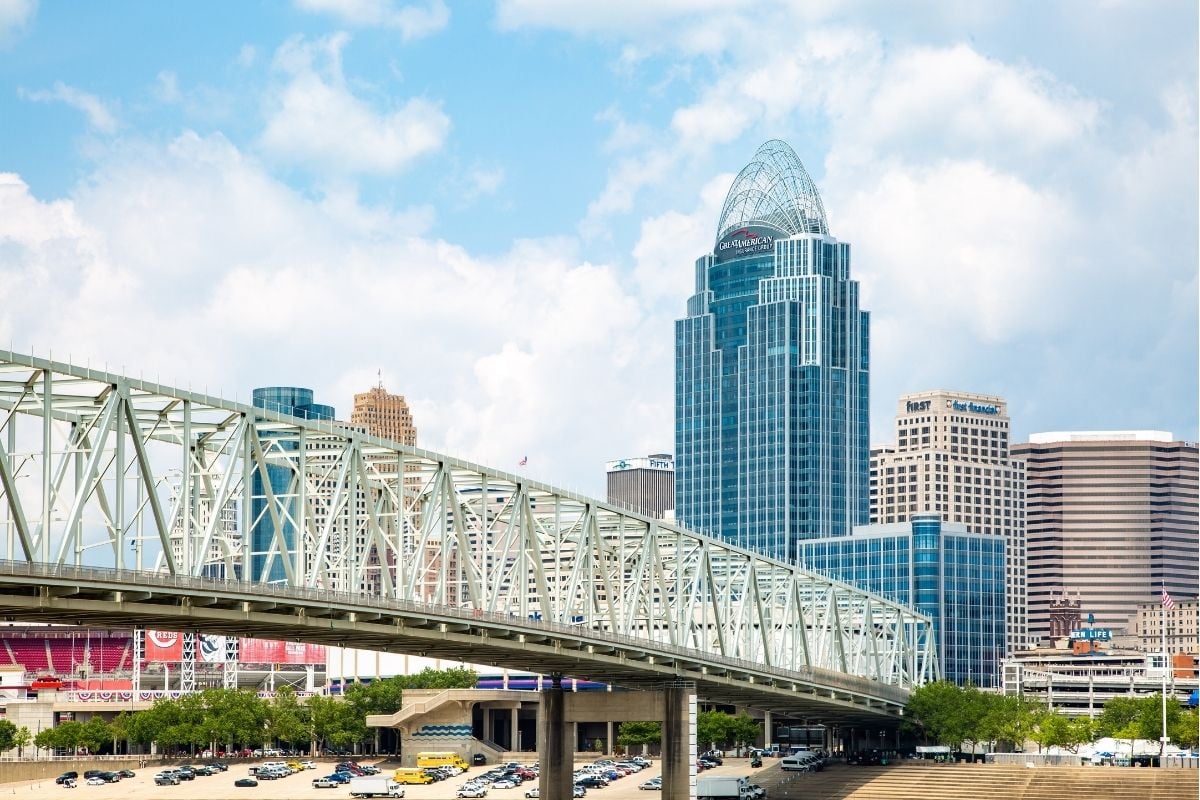 🧬 11 Fast-Growing Biotech Companies in Cincinnati to Know
Growth and investment in Ohio's biotech industry are at all-time highs, fueled by the state's world-class universities, hospitals, and support organizations. With the help of BioOhio, we've compiled a list of fast-growing biotech companies that are based in Cincinnati and southern Ohio. Check out how these biotech companies are growing.
💸 Chrysler-parent Stellantis 'ready to deploy' $329M venture capital fund
Stellantis, the parent company of Chrysler, announced earlier this month that it would create a $329 million (300 million euros) venture capital fund to invest in early and late-stage startups in the automotive and mobility sectors. Stellantis' fund will join several others already in operation, such as GM Ventures and Bill Ford's Fontinalis Partners.
💸 JumpStart announces new division and $70 million to invest in tech startups by 2025
Cleveland's JumpStart is creating a solely VC-focused division, investing another $70 million into tech startups by 2025. This will double the amount of money the nonprofit has invested throughout its history.