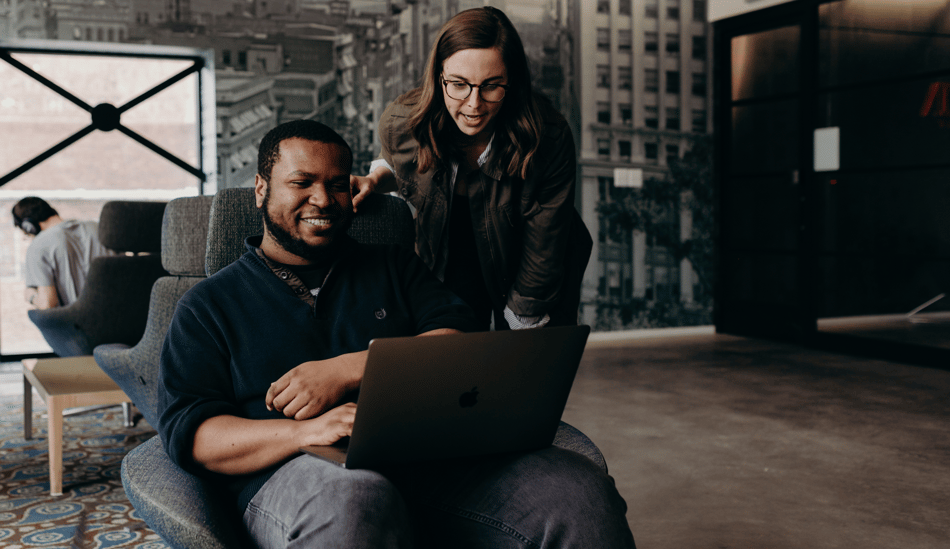 Our world is changing. Managing your finances and using your money in digital form has never been easier, and we have fintech platforms to thank for it.
Luckily for us, some of the industry's rising stars are located in our own backyard. So we rounded up the amazing movers-and-shakers across the Detroit and Ann Arbor fintech scene just for you.
Curious to see who made the list? Check out Detroit's top 7 fintech leaders.

Autobooks | Simple Banking That Works for Small Businesses
Focus: Financial Services
Team Size: 30+
What makes them great: Autobooks works with financial institutions to deliver what small businesses need: accounting, invoicing and payment services integrated directly into current banking channels. By providing a simple, automated approach to small business banking, Autobooks gives you more time to do what you do best.

Benzinga | Actionable Trading Ideas, Real-Time News, Financial Insights
Focus: Online Media
Team Size: 115
What makes them great: Benzinga is a financial media outline that empowers investors with high-quality, unique content. With a focus to help people improve their trading and investing results, Benzinga's core business include financial media, benzinga.com, trading and research terminal, pro.benzinga.com, and financial, market and alternative dada APIs, cloud.benzinga.com.

Red Ventures
| Maximize Your Money and Master Life's Financial Journey
Focus: Online Media
Team Size: 200
What makes them great: Red Ventures is a leading publisher, aggregator and distributor of personal finance content on the Internet. Their specialty is in providing consumers with independent and objective personal finance editorial content across multiple categories including mortgages, insurance, credit cards, taxes, and loans.

Quicken Loans | America's #1 Mortgage Lender
Focus: Home Loans, Mortgages & Financial Services
Team Size: 13,000+
What makes them great: As the first lender to bring the mortgage process online, Quicken Loans has spent the last 30 years helping people navigate the home buying process. Now, as America's larger mortgage lender, they're steadfast in the mission to empower and building solutions that make life radically simple.

One Stream | Get Back to Business
Focus: Computer Software
Team Size: 300+
What makes them great: OneStream provides a unified, extensible CPM platform that modernizes the planning and reporting processes for finance and IT executives. By simplifying consolidation, planning, reporting and data quality processes across the enterprise, OneStream allows customers to extend their investment through a marketplace of pre-built solutions and utilities.

Ally Bank
| Doing Right By You And Your Finances
Focus: Banking
Team Size: 9,000+
What makes them great: Since 1919, Ally has been an industry leader across the financial services industry. Their award-winning online bank and full-service auto finance operations are accompanied by a growing wealth management and brokerage platform, as well as a trusted corporate finance business which offers capital for equity sponsors and mid-market companies.

HealPay
| Consumer-Friendly Payments
Focus: Financial Software
Team Size: 10+
What makes them great: HealPay is a leading provider of payment services software, allowing businesses to accept credit, debit and ACH payments from their customers. HealPay integrates with leading claims management software, accounting software and payment gateways, automating reports and reducing data entry.