The Midwest is home to a number of top insurtech companies and only continues to see more pop up. These companies are passionate about what they do and are looking for talented people to work for their mission and create a better relationship with insurance.
Insurtech startups today are focused on creating better technology, convenience, speed, pricing, and mission-driven operations for the common good, to bring insurance technology into the modern age. Here are our top picks of insurtech companies in the Midwest you should check out.
17 Insurtech Startups and Tech Companies

Branch
Branch is on a mission to make insurance less expensive, so more people can be covered. They use data, tech, and automation to simplify insurance from start to finish. They're also changing what it means to "work in insurance" by restoring insurance to its original purpose — a force for communal good. Branch is a mission-driven startup on the rise, and it's a great place to work in Columbus, laser-focused on building a great culture since day one.
CoverTree
Rising Detroit startup CoverTree is helping people get better insurance for their manufactured homes. In 2022, the insurtech startup raised $10 million in funding and launched insurance coverage in Arizona, Indiana, Michigan, New Mexico, Ohio, Illinois, and Tennessee. CoverTree will use the funding for team growth, state and product line expansion, and technology expansion.
Clearcover
A startup based in Chicago and Detroit that hires remotely, Clearcover is changing how we buy car insurance using technology and affordable, efficient pricing. They launched an AI-powered digital claims form that accelerates and streamlines the claims process.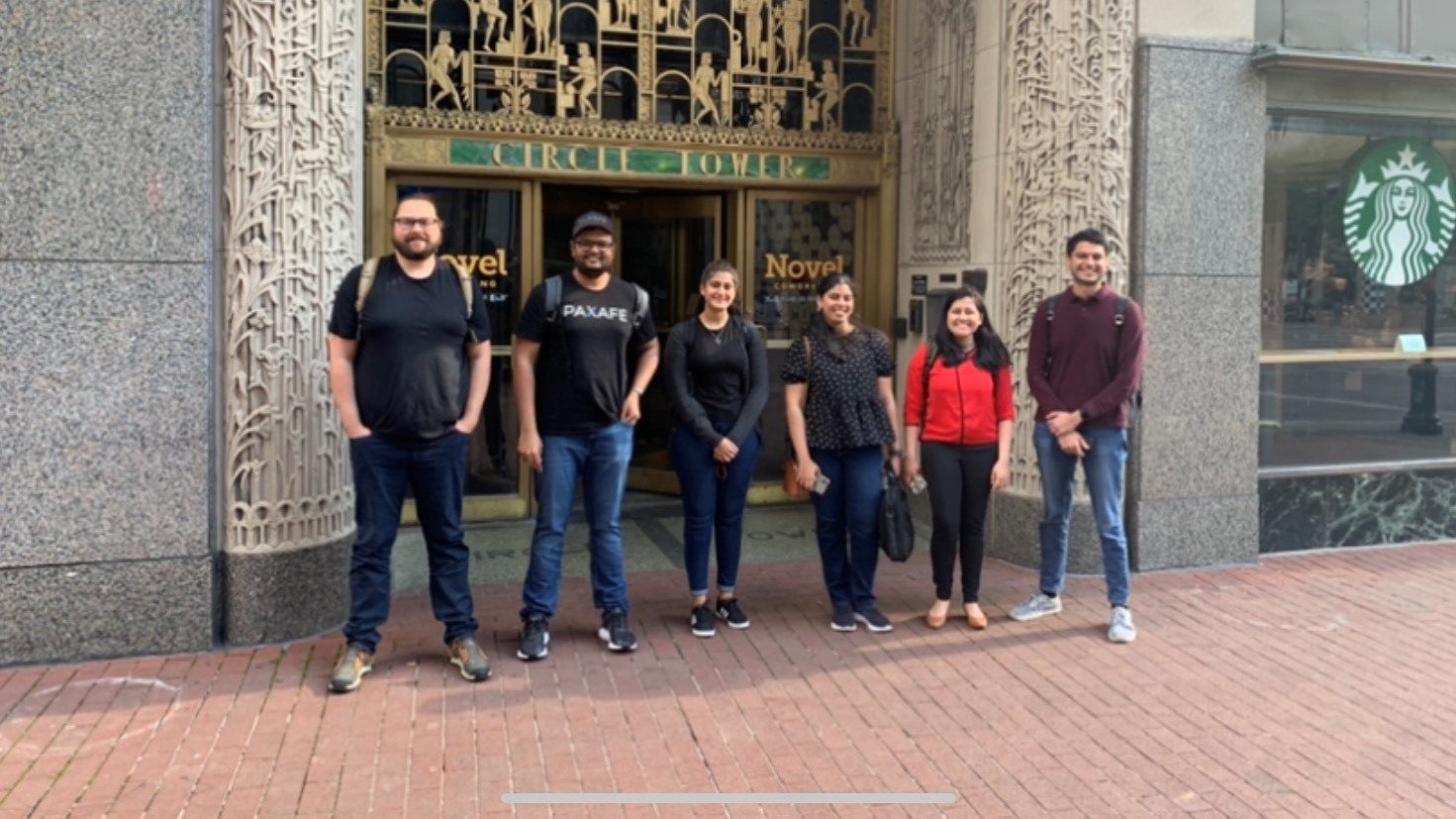 PAXAFE
Founded in 2018, PAXAFE is an Indianapolis-based startup with a global presence that leverages intelligent hardware, highly accurate prediction models and algorithms and data to solve today's supply chain challenges. Its technology and parcel IoT solutions help customers make sure goods arrive on time, in full, and in the condition they expected. The company is remote-first and has team members across the country.
Bold Penguin
Based in Columbus, Bold Penguin is an insurtech company reducing the time it takes to quote and bind commercial insurance for small businesses. The team has a supportive culture that encourages boldness, remote flexibility, continuous learning and development, and work-life balance. They embrace the quirks and always want employees to show up with their authentic selves. It's a place where mission and vision drive success and employees feel valued.
Vouch
Vouch is an insurtech company based in San Francisco with an office in Chicago. Their platform offers business insurance for high-growth companies. Vouch itself is a high-growth company, having just raised $90 million with a $550 million valuation.

Coterie Insurance
Coterie Insurance is a Cincinnati startup that helps small businesses get the coverage they need when they need it so that businesses can get back to doing business. Coterie's core values are intelligence, passion, integrity, and humility — and the culture reflects it.
Kin Insurance
Kin Insurance is an insurtech startup and licensed insurance carrier that is fixing home insurance through intuitive tech customer service. Launched by seasoned financial tech entrepreneurs Sean Harper and Lucas Ward in 2016, Kin is committed to serving catastrophe-prone regions and coastal homeowners most impacted by climate change. Kin Insurance has raised a total of $383.2 million in funding over nine rounds. Their latest funding was raised in October of 2022 from a Debt Financing round.
Circulo Health
Circulo Health is building the future of health with innovative approaches to primary healthcare, insurance plans, and independent living facilities. Aiming to fix health care one brick at a time, Circulo offers home and community-based services, as well as primary health care. Circulo announced in January its acquisition of Huddle Health - a primary healthcare startup. Despite layoffs in 2022, Circulo Health is repositioning itself and gearing up for growth in 2023.
Groundspeed Analytics
Ann Arbor startup Groundspeed Analytics accelerates commercial insurance performance with the power of machine learning and artificial intelligence. The Groundspeed platform automatically turns files like submissions, loss runs, exposure schedules, and policy documents into actionable information, empowering users to lower costs, identify profitable pools of risk and drive top-line growth. They've also been recognized for the waves they've made in insurance communication.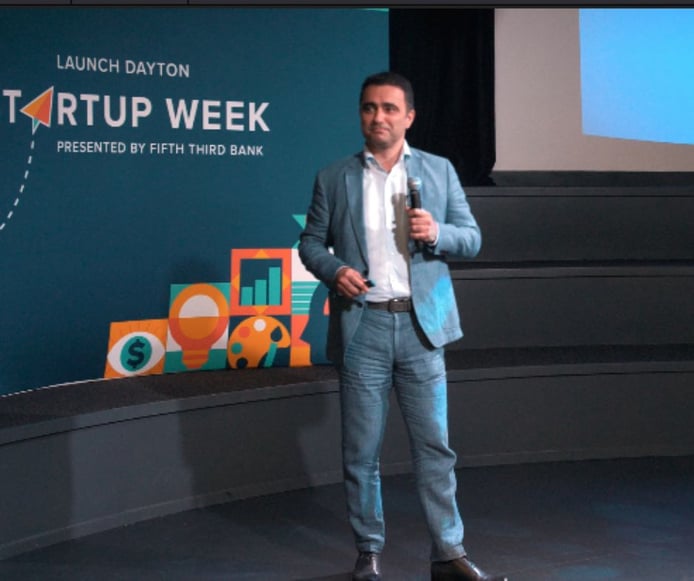 Cogo Insurance
AI-powered commercial auto insurtech startup, Cogo Insurance, is tailored for "Smart Trucking" operations, owner-operators, small fleets, and autonomous trucks. This Dayton, Ohio startup was developed by a team of fleet owners with real-world, tech-enabled trucking experience and a proven book of the commercial auto business.
HealthBridge
HealthBridge is an Insurtech company based in Grand Rapids, Mich. that unites all parties with a stake in healthcare payments. The company's mission is to reimagine the way the healthcare ecosystem addresses the growing financial burden of patient deductibles and coinsurance in the employer-sponsored insurance space.
Obie
Obie is an insurtech startup that offers insurance and risk management for real estate investors. It aims to provide a simple, affordable, and transparent experience for clients and their investment properties. Its technology guarantees industry-best rates for the property and casualty plans that are right for clients, ensuring that they, and their investments, are protected. Obie is now available to landlords and property investors in all 50 states.
Zing Health
Zing Health Holdings, Inc. is a tech-enabled insurance company making Medicare Advantage the best it can be for those 65 and over. Zing Health has a community-based approach that recognizes the importance of the social determinants of health in keeping individuals and communities healthy. Zing Health aims to return the physician and the member to the center of the healthcare equation.
Proformex
Proformex is a leading platform in force management offering data aggregation, analytics, and portfolio monitoring for life insurance and annuities. The company was founded in 2016 and headquartered in Cleveland, Ohio.
Convr
Convr is the leading Artificial Intelligence (AI) company that is digitally transforming commercial P&C insurance, enabling a frictionless underwriting experience. The platform has revolutionized the industry through data, discovery, and decision intelligence (Data. Discovery. Decision.™). The Convr family encompasses commercial carriers of all sizes, including many of the Top 10 carriers, which use the platform to enable superior performance, optimal efficiency, and world-class customer experiences.
Beam
Once focused on dental benefits, Beam is a Columbus insurtech that is reinventing benefits for all aspects of life: dental vision, life disability, and supplemental health. Beam is building a team of collaborative, ambitious, and bright people who live and breathe the company's values: growth, resilience, initiative, tenacity, and team first.