Marketing has come a long way over the years — from printing out a few dozen signs on 8.5x11 sheets of paper and hanging them up around town to geotagging customers via Snapchat, we've seen the growth firsthand. These marketing technology startups are creating platforms that are helping companies spread their word and build customer loyalty, one click at a time.

19 Martech Startups in the Midwest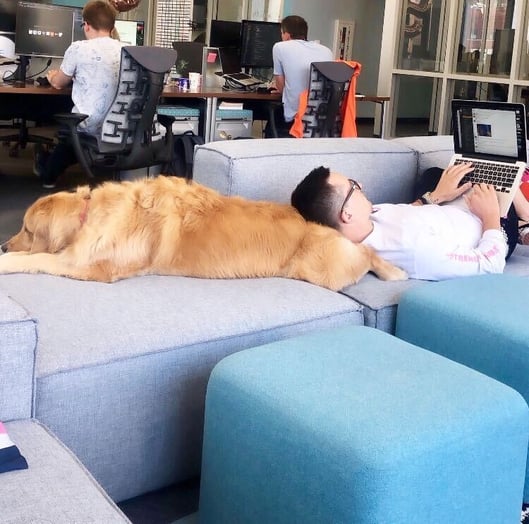 Quikly
Quikly is a Detroit startup that's helping recreate brand promotions. As a true MarTech startup, Quikly is building technology that uses psychology to cut through consumer noise and motivate consumers in fun and engaging ways. This technology is used by top brands like American Eagle, Domino's Pizza, DSW, and more and has motivated over 40 million customers. Quikly has a people-centered approach to growth, always supporting team members' work-life balance and professional development, making it a great company for sustainable growth — and one to keep an eye on!
Petram Analytics
The digital marketing industry is rapidly — and constantly — changing as platforms give people more control over their data. Petram Analytics is helping brands get up to speed. Founded in 2018 by Jibreel Lockhart, Petram is a proud, Detroit-based firm with a talented team of data scientists, engineers, analysts, and coaches committed to democratizing data analytics. As marketing technology and data privacy continue to rise to the forefront of tech conversation, Petram is at the intersection of the most advanced technology we've seen and the fight for data privacy.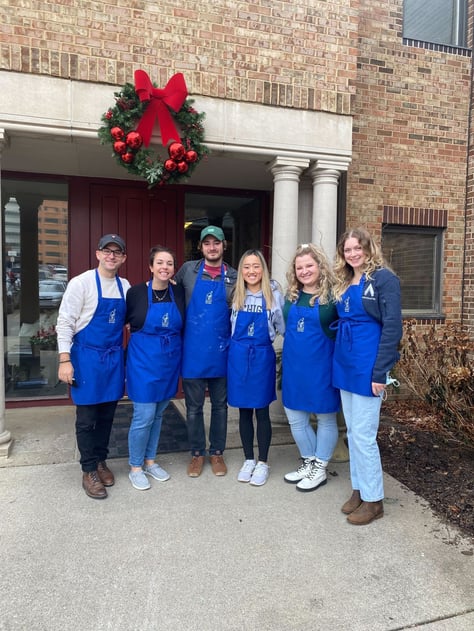 AdAdapted
Based in Ann Arbor, AdAdapted connects CPG brands and shoppers through meaningful engagements in the apps that impact path-to-purchase. Since its founding in 2012, AdAdapted has grown from a small team of five to over 75 employees and boosted revenue for several years running. The martech startup has been recognized in the Digiday Technology Awards as Best Native Advertising Platform as well as on Deloitte's 2021 Technology Fast 500 and the Inc. 5000 list for the second consecutive year with 372% three-year revenue growth.
Allant
Chicago-based Allant is a marketing technology services provider that delivers end-to-end omnichannel marketing services. Allant's expertise and market knowledge enable the delivery through faster customer and 3rd party data integration, improved analytical insights, easy-to-understand data visualizations, and effective campaign management execution to enable personalized communication by marketers to acquire, retain and win back customers.
Affinitiv
Affinitiv is a leading marketing technology company exclusively serving automotive manufacturers (OEMs), dealership groups, and individual dealers. Affinitiv enables its customers to produce, manage, measure, and optimize multi-channel communications to drive brand loyalty and increase revenue across the dealership. Affinitiv's digital and analytic capabilities offer an end-to-end solution that supports a consistent experience across the entire consumer lifecycle.
Clarivoy
Clarivoy is the auto industry's most trusted source of truth for optimizing the performance of marketing campaigns. Their Multi-Touch Attribution solutions reveal more about their client's customers, their advertising, and their path to success so they can drive more sales. The company's proprietary TV Analytics solution was named the winner of the 2016 DrivingSales Innovation Cup Award for the Most Innovative Dealership Solution of 2016. Clarivoy's proprietary technology grants marketers incomparable visibility into their customers and campaigns – across all channels, all devices – online and offline. Armed with this new information, marketers can stop guessing and start knowing what is working and what is not.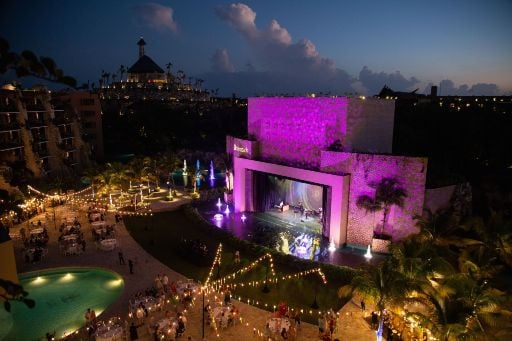 Formstack
Formstack is a secure workplace productivity platform built to produce ingenious solutions to the everyday work that slows organizations down. From eliminating paper forms to breaking digital silos, Formstack empowers anyone to quickly and easily build custom forms, create documents, and collect eSignatures—all without code. Launched in 2006, Formstack is trusted by over 25,000 organizations worldwide—including NHL, Netflix, Twitter, and Butler University—to digitize what matters, automate workflows, and fix processes.
BrandMuscle
Brandmuscle is an integrated local marketing platform that simplifies the task for marketers and their local partners, offering brands the versatility they need to scale, and delivering the power needed to achieve impact. Headquartered in Chicago, BrandMuscle serves nearly 200 of the world's leading brands.
Cheetah Digital
Cheetah Digital is a cross-channel customer engagement solution provider for the modern marketer. Unlike walled garden marketing clouds and IT-centric CDPs, the Cheetah Digital Customer Engagement Suite enables marketers to drive revenue, build lasting customer relationships, and deliver a unique value exchange throughout the entire customer lifecycle. Enterprise brands can create personalized experiences, cross-channel messaging, and loyalty strategies, underpinned by our engagement data platform that can scale to meet the changing demands of today's consumers.
CoSchedule
CoSchedule is the marketing industry's leading provider of content calendar, content optimization, and marketing education products. Its dynamic family of agile marketing management products serves more than 50,000 marketers worldwide, helping them organize their work, deliver projects on time, and prove marketing team value. Collectively, CoSchedule products empower nearly 100,000 marketers to complete more high-quality work in less time.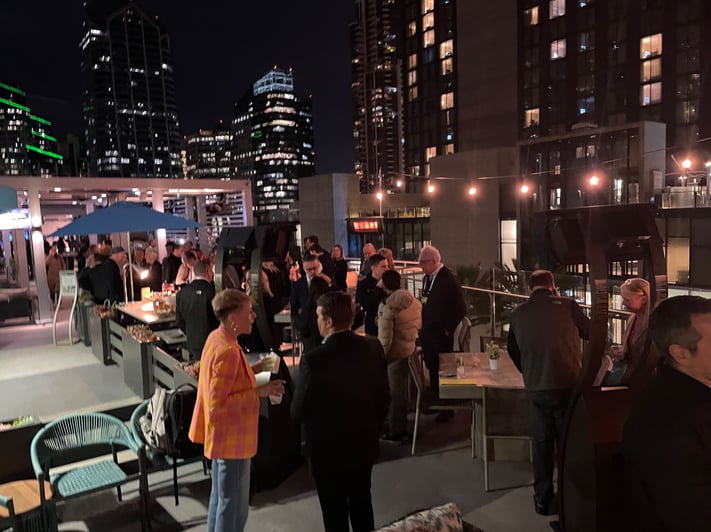 Denim Social
Denim Social is a social media management software company that provides tools to empower marketers in regulated industries to manage organic social media content and paid social media advertising on one platform. Trusted by more than 250 institutions in banking, insurance, mortgage, and wealth management, Denim Social enables brands to engage consumers on social media, deepen relationships with communities and close more deals while staying in compliance. Denim Social is the only ABA-endorsed social media management platform for banks and financial services firms.
Halo Programs
Halo Programs have been helping mortgage, real estate, and residential heating and cooling companies to cultivate customer relationships for over 50 years. Their marketing automation tools like no effort-required long-term email and physical mail campaigns and easy-to-use CRM tools provide unrivaled value for customers. Halo Programs was born in 1973 as a solution to one Real Estate office's inability to easily stay in touch with their past clients. In a time before computers, everything was done by hand in one owner's basement.
ReviewTrackers
Chicago-based ReviewTrackers helps busy professionals save time, money, and resources so they can focus on what matters most to their customers. ReviewTrackers is a customer feedback software that is used to measure and transform the customer experience. Its platform collects review data from review sites to generate new reviews that engage its customers and listen and respond to their comments to discover key business insights that enable brands to listen, comprehend and make data-driven decisions about what their customers truly need or want.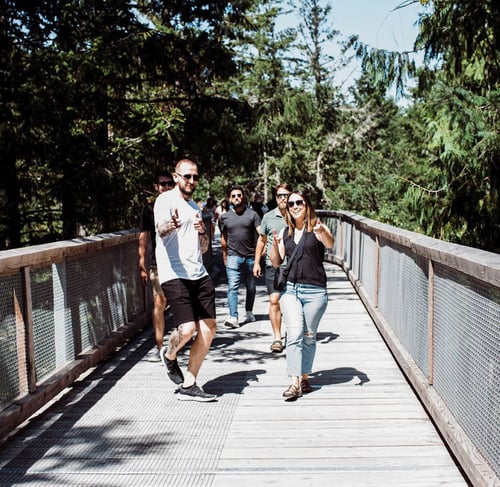 Leadpages
Acquired by Redbrick, Leadpages provides HTML5 templates for contact pages, webinar pages, sales leads, and other types of landing pages that customers use to improve leads and get better conversions. The service runs on Google App Engine and uses technology such as Big Table to analyze the landing page data. Unlike competitors that use WYSIWYG (What You See Is What YouGet), Leadpages does not have to translate into HTML. Instead, the HTML pages are already made, which allows for the data to be decoupled and analyzed in the Google Cloud stack.
Pulse Technology
Pulse Technology is a CRM, marketing, and workflow automation software that helps businesses run more efficiently. With Pulse, business owners can track all of their communication histories for customers and prospects. Their email and text message communication, notes, tasks, appointments, etc. will be all stored in one place for quick reference.
Waymark
Launched in 2017, Waymark was founded on the idea that great video should be accessible to everyone and we're building the tools to make that a reality. Whether you're a brand, enterprise, media platform, agency, or even a small business, Waymark's anyone-can-edit video technology makes it easy to scale video and accelerate your business. With Waymark, anyone can make beautiful videos effortlessly.
DemandWell
Demandwell is SEO software, helps B2B SaaS marketers turn organic search into a source of repeatable revenue through software and coaching. The company was founded in 2018 and is based in Indianapolis, Indiana.
Casted
Casted is the first Amplified Marketing Platform and the only audio and video podcast solution designed for enterprise marketers. Casted's platform empowers B2B companies to activate, amplify, and attribute audio and video content while increasing brand awareness, driving lead generation, and bolstering customer engagement. Casted's customers include Salesforce, PayPal, HubSpot, Drift, and ZoomInfo.