Automated, safe, and personalized travel on demand - the future is here, and it's on display all over Detroit.
The birthplace of the automobile sure is a fitting place for companies taking on the future of mobility, right? Entrepreneurs big and small are leading the conversation on electric, urban and autonomous mobility in our city, impacting how robotics and artificial intelligence play into the changing landscape. From car sharing and ridesharing to the viability of alternative powertrains, the way we get around in coming years will offer better options for faster, cleaner, cheaper, and more efficient travel.
A McKinsey analysis has shown a reduction in the "human factor" behind the wheel in the United States could reduce the number of accidents by as much as 90 percent while saving $190 billion a year by 2050, and a recent study published by the Detroit Mobility Lab and the Boston Consulting Group demonstrates that self-driving and electric cars will create more than 100,000 US jobs in the next 10 years. Thankfully, we have some amazing leaders here in Michigan to help grow (and staff!) this rapidly expanding industry!
Mobility Leaders of Detroit
Komal (Anand) Doshi
Director of Mobility Programs - Ann Arbor SPARK
Ann Arbor SPARK serves the Ann Arbor area by generating awareness of the region as a designation for growth and the creation of jobs. In her role at Ann Arbor SPARK, Komal works with existing and new startups to "identify solutions, engage stakeholders, and build new relationships within the mobility industry."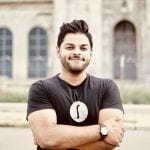 Ashok Sivanand
Co-Founder, CEO - Integral.io
Integral believes that mobility should be a right, and the team focuses on "enabling our clients in the automotive, transportation, and mobility industries" through disciplined mobile, cloud, and embedded software engineering. Before founding Integral, Ashok was on the leadership team at Pivotal Labs which enabled Ford Motor Company's FordLabs initiative.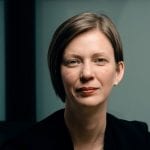 Jessica Robinson
Executive Director - Michigan Mobility Institute
Jessica is the Executive Director for the first initiative of the Detroit Mobility Lab, the Michigan Mobility Institute. There she is working on developing a Master of Mobility degree with the mission of educating professionals within artificial intelligence, robotics, and cybersecurity fields that are vital to ensuring Detroit's relevance as a global center for future mobility.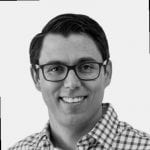 RJ Scaringe
CEO - Rivian Automotive
After receiving a doctorate from MIT with a focus on automotive engineering and lean manufacturing, Scaringe set his sights on founding Rivian in 2009. The company is dedicated to creating a "connected vehicle and mobility ecosystem" and recently announced that their electric truck and SUV will go from 0-60 in 2.8 seconds and are Level 3 autonomous, where drivers are still necessary but can completely shift "safety-critical functions" to the vehicle.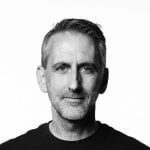 Robert Bollinger
CEO - Bollinger Motors
Originally located in New York, Bollinger Motors moved to Detroit in 2018 with the desire to create a research and design center here and hire engineers, welders, and marketers to create the world's first all-electric off-road/on-road sport utility truck. The company was founded in 2014 by Robert Bollinger after he realized he needed a different kind of vehicle on his New York Catskills farm. The first truck - the Bollinger B1 prototype - was unveiled in 2017 at the New York Auto Show, and it hopes to start production for car buyers in 2020.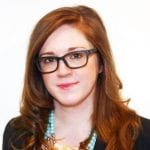 Alisyn Malek
COO and Co-Founder - May Mobility
May Mobility is designing new types of self-driving vehicles which will "make transportation safer and more personal so that you are free to do more." Alisyn started in the automotive industry as an electronic technology engineer at General Motors, before founding May Mobility and launching its micro-transit service in Detroit. Its six-passenger electric vehicles currently guide themselves through the city on a mapped, closed loop.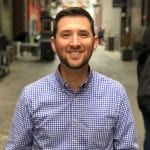 Elliot Darvick
General Manager - Lyft
Elliot is the general manager for Lyft in Michigan and Ohio, where he is responsible for operations as well as profit and loss management. Prior to joining Lyft in 2016, he worked for Jaguar Land Rover's in-house agency, Spark44, where he established its North American Digital Innovation Lab.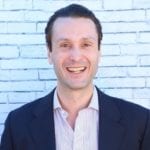 Patrick Cadariu
Head of Vehicle Supply Chain Operations and Supplier Partnerships - Waymo
Patrick has been with Waymo since January 2017, and prior to his current position, he worked as Vehicle GSM leader in the self-driving car division at Google. Waymo specializes in manufacturing design, sourcing strategy, supply base development, and operational execution for the automotive industry.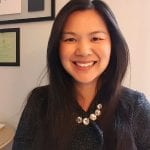 Geraldine Chi
Operations + Office Manager - Autonomic
Autonomic, a wholly owned subsidiary of Ford Smart Mobility, is building the first open cloud-based platform - the Transportation Mobility Cloud - which provides the "building blocks" for connected vehicles, mass transit, and service providers to work together for the future of mobility. Geraldine makes sure everyone has the tools they need to "do their best work" and engages with the local community to ensure they are being good neighbors.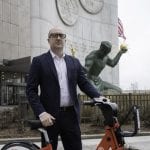 Mark de la Vergne
Chief of Mobility Innovation - City of Detroit
Since November of 2016, Mark's job has been to make it easier - and safer - for Detroit residents to make their way around the city through mobility improvements. This includes accelerating mobility services for all residents by connecting and improving autonomous vehicles and travel in the city. Before joining the City of Detroit, he worked for Sam Schwartz Consulting on complex mobility issues across the country.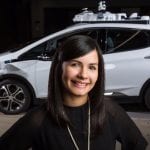 Keysha Camps
Program Engineering Manager, Autonomous Vehicles - General Motors
At GM, Keysha has been working on getting the company's first autonomous vehicle to market since 2017. She first joined GM in 2011, where she worked on full-size trucks before shifting to robotic vehicles. In addition, she also formed the first all-girls FIRST (For Inspiration and Recognition of Science and Technology) Robotics team in the Detroit area.
While this is certainly not an exhaustive list of all the mobility leaders and companies in Detroit, we can see just how important a role the city is playing in the future of electric, automated travel. If the success of companies like Uber and Lyft have shown us anything, it's that the move to ride and car-share, on-demand travel is one of the biggest trends in transportation, and Detroit(ers) are playing a major role in the transition. So hats off to these transformative leaders, and we are certainly looking forward to a safer, less congested Detroit because of them!