While no one really knows when quarantine will end, we do know it's going to be a little while longer before we're back at our favorite coffee shops and bookstores.
It can feel hard to stay connected with the community while being stuck in your home. Sure, you can go for a nice hike or bike ride, but you can't do that all day long. Luckily, with today's technology, you can bring the sights and sounds of our community right into your living room.
To fill that Detroit void you might be feeling, we're bringing you the best Detroit-related movies, documentaries, and TV shows to help you get through this quarantine—and learn a little bit more about this amazing, complicated, beautiful city.
Detroit Movies and Series You Can Stream
1. "Searching for Sugar Man"
This indie documentary seeks to solve the mystery of a Detroit musician. Rodriguez was discovered in a Detroit bar in the late '60s. His producers thought he was going to be the biggest recording artist of his generation, but when the album tanked, Rodriguez disappeared into obscurity. But not in South Africa. A bootleg version of his album became immensely popular there in the 1970s. The story follows two South African fans who set out to discover what happened to the Detroit musician.
Where to watch: Netflix
2. "Standing in the Shadows of Motown"
This wouldn't be a proper Detroit list without any Motown on it. This documentary tells the unforgettable story of the Funk Brothers, who were the mind, heart, and soul of the Motown sound. Performances and interviews celebrate the amazing talent of the Funk Brothers, who helped pioneer a whole new kind of music. Go on. I dare you to not tap your feet.
Where to watch: Amazon, Hulu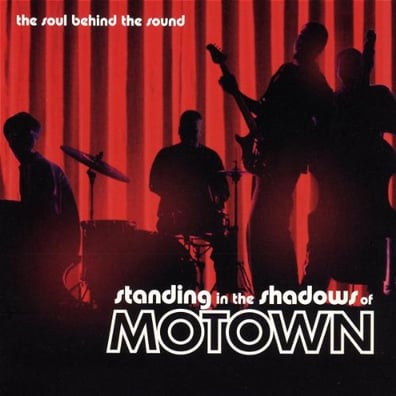 3. "Flint Town"
In this docuseries, filmmakers Zackary Canepari, Jessica Dimmock, and Drea Cooper spend a year embedded with the Flint, Michigan police department. In the aftermath of recession and the water crisis, the series highlights the challenges the police department faces every day—and shines a harsh light on the reality of race and poverty in America.
Where to watch: Netflix
4. "Detroit"
Commemorating the 50th anniversary of the 1967 riots, "Detroit" is a crime drama film that tells the gripping story of some of the most gruesome events during that time of civil unrest. It's one of those films you have to brace yourself for, but it's worth watching. Brush up on your history, because Detroit's complexity has a lot to do with 1967.
Where to watch: Hulu
5. "American Revolutionary"
Grace Lee Boggs was an inspiring Detroit activist. She wrote and taught about political, economical, and environmental justice and creating a sustainable, post-industrial future. She directed this biographical documentary, and died shortly after the film was released at 100 years old. If you prefer reading, you can also check out her book, The Next American Revolution: Sustainable Activism for the Twenty-First Century.
Where to watch: Amazon
6. "Good Girls"
"Good Girls" is a dramedy that follows three moms who are all in dire financial situations. They decide to rob a grocery store, which only leads them into a life of more crime—often with funny results. Although not filmed here, it's set in an unnamed Detroit suburb and features some pretty funny ladies, like Retta, who played Donna Meagle on "Parks and Recreation."
Where to watch: Hulu, Netflix
7. "Burn"
This documentary is an action-packed story about Detroit, told through the eyes of firefighters. The city has come a long way since 2012 when the documentary was released, but it's a fascinating look at blight, poverty and firefighting that is an undeniable part of our city's history.
Where to watch: Amazon, Hulu, Google Play
8. "The Irishman"
Clocking in at three and half hours, this is a great movie for quarantine. It centers around the murder of Jimmy Hoffa, the controversial labor leader who rose to power (and disappeared) in Detroit. Martin Scorsese directs a star-studded cast (Robert De Niro, Al Pacino, and Joe Pesci) in this epic mob drama. Critics said the film didn't do Detroit justice, replacing much of the city's important role with NYC, but we figured it was still worth a watch.
Where to watch: Netflix
9. "The United States of Detroit"
This 2017 documentary highlights the resilient residents of Detroit's neighborhoods. It offers a positive portrait of the city's current resurgence and future.
Where to watch: Amazon
10. "National Parks Adventure"
Think of it as a virtual road trip. This short documentary, narrated by Robert Redrod, is filled with breathtaking scenes all across America's national parks. Get your heart racing while watching some crazy rock climbers defy gravity, learn about the history of the parks, or take a really peaceful nap while listening to the sounds of a running river. Just make sure you wake up towards the end to catch amazing views of Michigan's ice caves in Pictured Rocks National Lakeshore. Just a little far away from Detroit, but still very #PureMichigan, and very beautiful.
Where to watch: Netflix
If we missed some outstanding movies or shows, give us a holler. We'd love to learn more about what you've been watching.
Want more info like this sent right to you? Subscribe to the blog 👇