From building APIs to collaborating with product and design, the life of a full-stack developer is a busy one. We know what you've been through. That's why we're pulling back the curtain of our favorite full-stack jobs at our favorite Detroit tech startups who know how to treat you right. Interested in who's hiring?
Meet the 6 best full-stack developer jobs at Detroit startups (psst, and they're hiring right now) 👇

Voxel51
Industry: Computer Software
What They Do: Voxel51's technology removes the need for human involvement in deducing information from video. Their software identifies scenes and interactions in a video, recognize and track objects in the footage and provide details of what it sees in natural language
Team Size: 1-10
Employee Perks: Healthy snacks and weekly catered lunches, flexible work and generous PTO.
What You'll Do
Write full-stack software (both front-end and back-end)
Understand and solve technical problems for end-users
Build feasible and scalable APIs

Bodhala
Industry: Information & Technology Services
What They Do: In search for affordable legal counsel? Meet Bodhala, the legal marketplace designed to cut corporate legal costs and introduce you to the right people at the right costs. Their proprietary technology leverages extensive data around attorneys' performance, experience and referrals, bringing you substantial savings in time and money.
Team Size: 10-50
Employee Perks: Flexible hours and time-off policy, and professional development and wellness benefits.
What You'll Do
Prepare program specifications and develop all code in compliance with secure coding standards.
Perform system design and specification

development

, program logic and architect

application

security.
Work within established procedures and tools to develop, test, validate secutirty features, code review, implement and maintain application software.

Altimetrik
Industry: Computer Software
What They Do: Altimetrik taps into an organization's technology, people and assets to advance continuous innovation that achieves measurable business outcomes. With a roster of Fortune 500 companies, Altimetrik's approach to digital transportation and IT solutions has helped companies become more agile in their tech initiatives and realize results faster.
Team Size: 1k-5k
What Makes Them Different: It's hard work. It's cutting-edge work. Most of all, it's exciting work. Think you're ready for a challenge? Take the first step with Altimetrik.
What You'll Do
Developing software in Extreme Programming(XP) style.
Employ pair-programing, test-driven developement, continuous integration and continues delivery.
Envision user story, assemble components, engineer solutions and deliver value.

Censys
Industry: Information & Technology Services
What They Do: Censys is a search engine that monitors all the devices connected to the internet. The cybersecurity startup offers companies and their IT departments the ability to track their devices and identify vulnerabilities.
Team Size: 10-50
Employee Perks: Unlimited PTO, snacks, beverages, Thursday catered lunches and parking stipends.
What You'll Do
Develop customer-facing web apps in Python, JavaScript, HTML and CSS.
Partner with product and design teams to build and launch new products.
Design automated solutions for building, testing, monitoring and deploying applications in a continuous integration environment.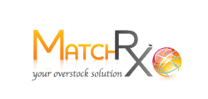 MatchRx
Industry: Pharmaceuticals
What They Do: MatchRx is an online marketplace for the procurement and sale of overstock prescription medicines.On the MatchRx marketplace, small quantities of short supply, non-controlled and non-expired overstock prescription drugs are bought and sold below market price.
Team Size: 10-50
Employee Perks: In-office ping pong tables and giant Jenga, and catered lunches twice a week.
What You'll Do
Analyze, design, develop, debug and test responsive web applications.
Assess technical feasibility during POC and discovery phases of projects.
Participate in and lead scrum rituals including standups, sprint planning and retrospectives.

Astrohaus
Industry: Consumer Electronics
What They Do: Astrohaus builds distraction-free writing tools for modern authors. Their team of creative and technical professionals has a true passion for creating products that holistically approach the problem of maximizing productivity.
Team Size: 1-10
What Makes Them Different: A small team that is well-funded and fully autonomous. They put the art of making amazing products for the community above all else. There is nothing more rewarding than giving people high quality tools that bring them a little bit more joy to their craft. If that speaks to you, there is no better place than Astrohaus..
What You'll Do
Buildout the Freewrite app (Javascript, React, Electron) for the new functionality required by Traveler.
Launch the SDK for Freewrite and Traveler so the community can create their own custom extensions.
Update Postbox (React, Python, Django) to add new syncing features.
Interested in Full-Stack roles at a Detroit Startup?