Company Benefits are evolving like never before, and in-demand tech and startup workers are looking for new types of employee benefits, culture, and purpose.
Workplace wellness plans, a healthy work environment, and flexible time off or remote startup jobs often top the list of what talent is looking for in the best employee benefits.
A 401k, competitive compensation, and health insurance are still important parts of employee benefit packages, but if you're looking for a startup job that offers modern benefits, look no further.
We've rounded up some of the top companies with the best benefits in Ann Arbor. And yes, these Ann Arbor tech companies are hiring.
Small Ann Arbor Startups With The Best Benefits
1. Atomic Object
With offices in Ann Arbor, Grand Rapids and Chicago, Atomic Object is consistently one of the top companies to work at. They are unique in that employees actually own the company. While the company offers remote flexibility, they also have a beautiful office environment and team events to help bring people together.
Atomic Object Benefits:
100% employee owned and committed to remaining private — everyone has access to ownership, and cash profit sharing

Awarded a Michigan breastfeeding-friendly workplace

B Corp certified, and volunteers with community organizations

Professional development budgets to include books, audiobooks, learning resources, conferences

Paired lunches: Atomic will buy lunch for any two people at a local restaurant. Only rule: you can't talk about work
2. DocNetwork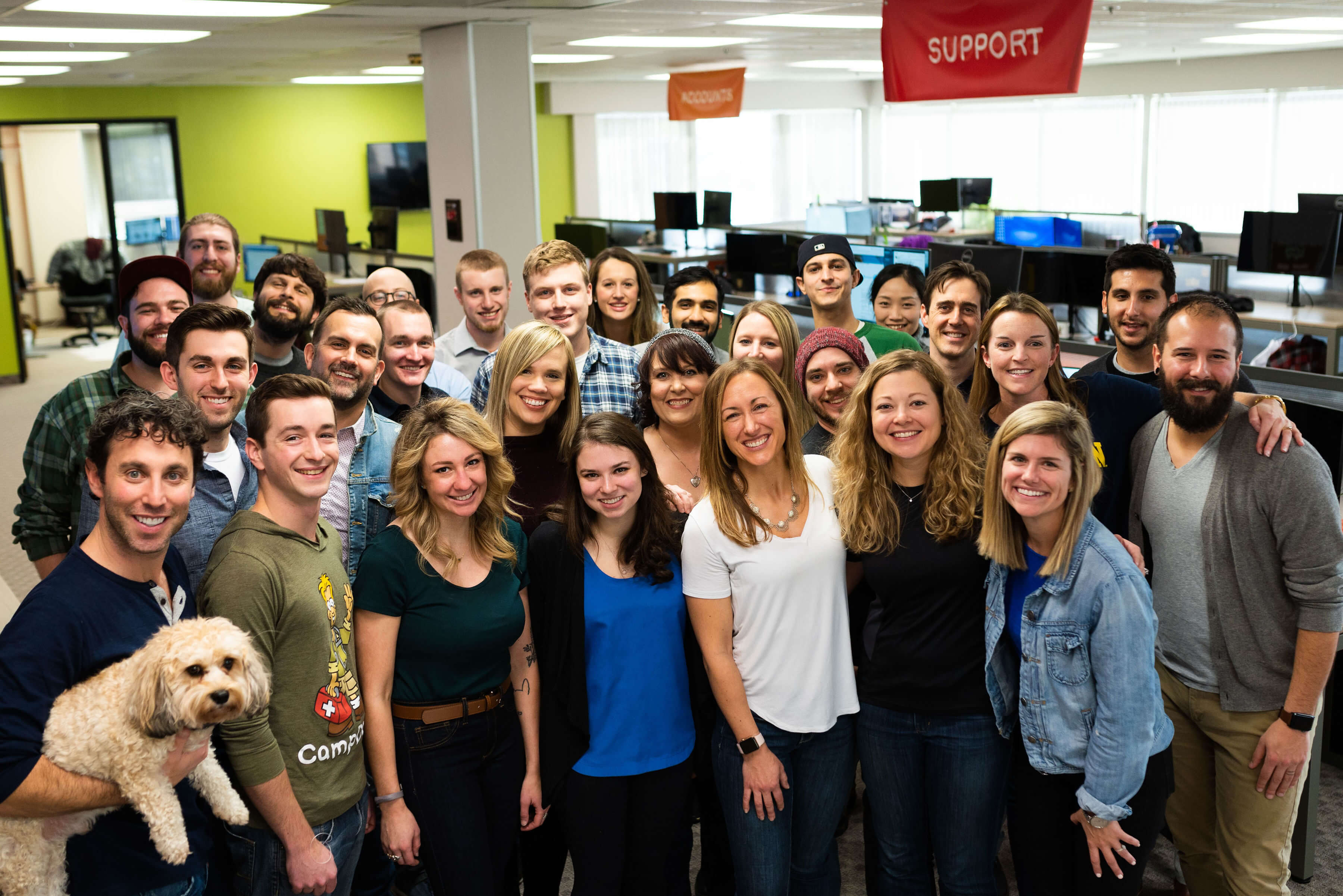 DocNetwork was founded in Ann Arbor by a pediatrician to create online medical records for children's schools, camps, and organizations such as YMCAs and the Boy Scouts and Girl Scouts of America. DocNetwork is a friendly, family-oriented culture that uses agile pair programming methods.
DocNetwork Benefits:
Physical and mental wellness programs

Personal learning and development budget

401k

Health insurance

Flexible work and remote work
3. FixMyCar
FixMyCar is a newer startup out of Ann Arbor that is hiring locally and remotely for team members who want to support consumers in servicing their cars at home while mechanics make twice the wage they would at a mechanic shop. FixMyCar is backed by Mucker Capital, Marc Randolph (Netflix's founder and former CEO), Richard Wolpert (HelloTech CEO), Joe Malcoun (Cahoots and Nutshell founder) and various angel investors, so you know this startup is going places.
FixMyCar Benefits:
Work/Life Balance

Freedom to innovate

Flexible Hours

Remote Friendly
4. Blumira
Blumira is a cybersecurity startup that's a part of Ann Arbor's growing hub of cybersecurity companies. This is a top emerging tech company with great benefits.
Blumira Benefits:
Flexible work environment that supports working from home including stipend

Competitive compensation

Stock equity plan

Medical, dental, vision, and life insurance, as well as a company sponsored pre-tax retirement savings program

A results-oriented and friendly team of encouraging teammates
Want to learn more about Blumira? Hear directly from their Talent Acquisition Manager, Courtney Papcun, who spoke about life at Blumira during the Ann Arbor + Detroit Purpose Road Trip event.
5. Groundspeed Analytics
Groundspeed Analytics is an AI-leveraged software startup that serves the insurance industry. They are just one of many great new startups coming out of Ann Arbor, which now hosts 46% of the VC-backed startups in Michigan. It's an exciting time to be part of an Ann Arbor startup.
Groundspeed Benefits:
Fitness stipend

Health insurance

401k match

PTO

Parental leave

Career counseling
6. EverActive
EverActive is an IoT startup with offices in Santa Clara, Charlottesville (VA), and Ann Arbor. EverActive's battery-free wireless sensors are powered from harvested energy and deliver continuous cloud-based analytics via solutions built upon advances in ultra-low-power circuit design and wireless communication. EverActive is a creative, diverse group of professionals who believe in work-life balance.
EverActive Benefits:
Equity

Health insurance

Gym membership

Phone stipend

401k

Flexible work schedules

Unlimited PTO

Relocation assistance

Weekly catered lunches
7. Circadian Risk
Circadian Risk is yet another player in the Ann Arbor security startup ecosystem along with well-known companies such as Duo Security, Censys, and Blumira. Circadian Risk uses software to help organizations assess and mitigate risks from internal threats, active shooters, cyberattacks, and failing security cameras. In a security landscape that's all about online security risks, Circadian has cornered a niche in the market connected to physical security that helped the startup raise millions in funding. Plus, founder Daniel Young is dedicated to fostering a culture of inclusion.
Circadian Risk Benefits:
Unlimited PTO and vacation

Health insurance

Health and wellness credits

Optional phone plan
8. Nutshell
Nutshell is an Ann Arbor startup that has gone global with its CRM and email marketing platform. They were based out of Ann Arbor tech coworking space Cahoots but have been remote through the pandemic. Nutshell is connected to the hub of new Ann Arbor startups and is a great, welcoming team to join if you're looking for an Ann Arbor startup job at the center of this growing tech hub.
Nutshell Benefits:
401k match

Health insurance

Paid parental leave
9. Gambyt
Gambyt is a startup based in Ann Arbor whose mission is to make regulated gaming more accessible. Like over 200 other startups, Gambyt is located in the heart of downtown Ann Arbor, providing access to amazing restaurants, nightlife, and the best networking opportunities in the area. With some unique benefits and a culture that's all about transforming the regulated gaming industry, you're sure to find a unique job opportunity with Gambyt.
Gambyt Benefits:
Unlimited vacation and personal leave

Health insurance

401k with company contribution

Company-funded vacation and recreation program

Cell phone and computer stipend
10. ArborMetrix
ArborMetrix is an Ann Arbor startup dedicated to improving healthcare outcomes using data models and healthcare analytics projects. ArborMetrix is on a mission to improve healthcare through data science.
ArborMetrix Benefits:
Health insurance

401k

Paid parental leave

Competitive PTO and generous holidays

Mentorship opportunities
Mid-sized Companies with the Best Benefits
1. WorkitHealth
WorkitHealth was founded to create online options for addiction recovery treatment. Based in Ann Arbor, this startup is one of the fastest growing healthtech companies in the area — the company just raised $118 million in Series C funding and is quickly expanding their team. Workit Health is dedicated to diversity and inclusion, and also values pair programming methods. They are a top startup and a company with great benefits.
Workit Health Benefits:
Physical and mental wellness plans

Parental leave

401k

Health insurance
2. Strata Oncology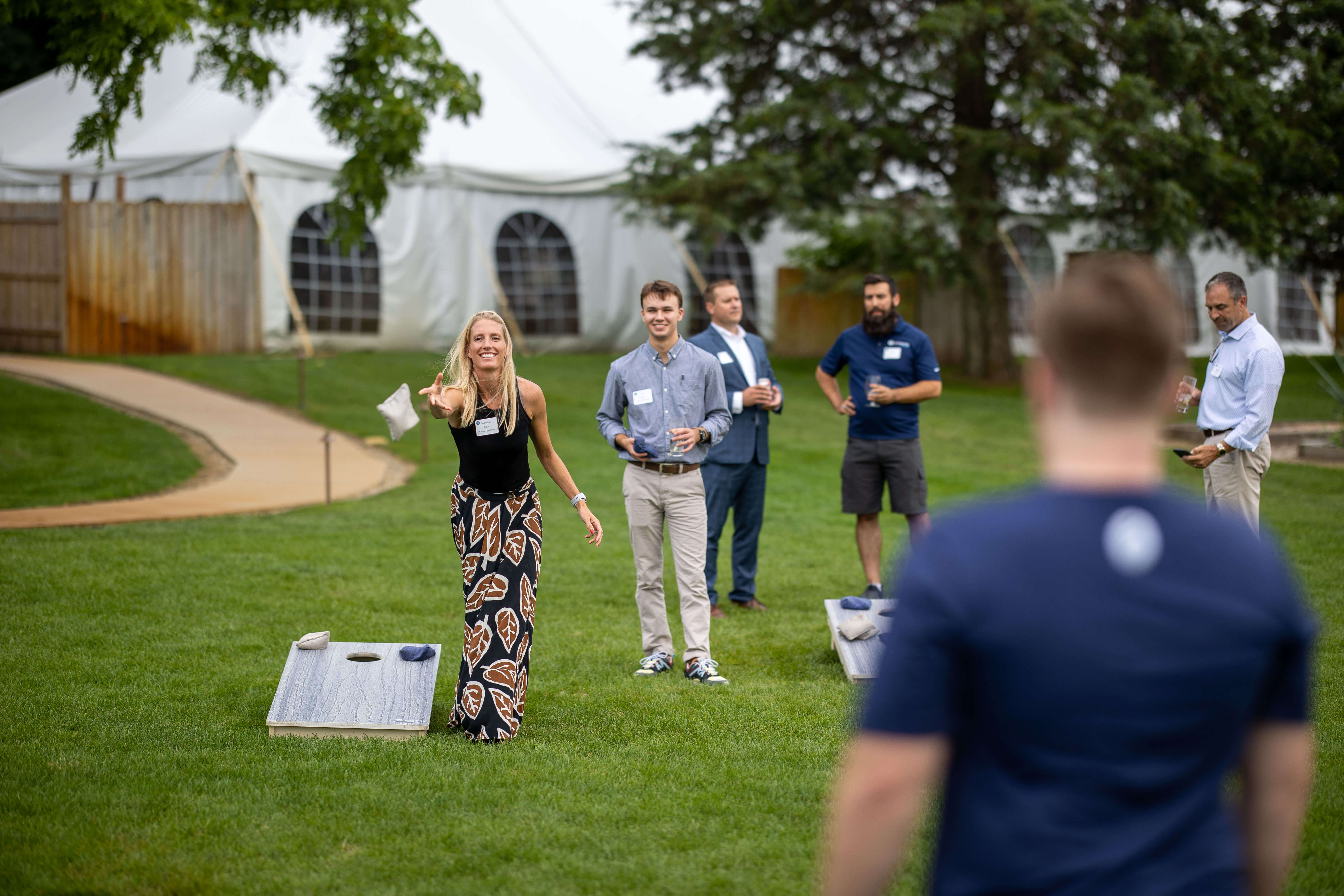 Strata Oncology is a new startup out of Ann Arbor's west side, where many life sciences companies find wet lab space and room for growing headquarters. Strata is a new company, but already offers many traditional benefits from a larger company. If you'd like to make a difference in the lives of cancer patients, now is a great time to check out Strata Oncology's job openings as they grow.
Strata Oncology Benefits:
401k

Health insurance

Paid maternity leave

Paid paternity leave

Flexible work schedule

Snacks, on-site coffee bar, and office barbecue
3. May Mobility
May Mobility was one of the first autonomous shuttle companies to emerge out of Ann Arbor's growing self-driving vehicle research scene, and continues its historic growth with local and remote hiring. May is a leading provider of autonomous transportation solutions for municipalities and is a great way to get your foot in the door on the mobility revolution. Plus, they're based in the friendly Midwest and have a healthy, flexible work culture. You can't ask for much more.
May Mobility Benefits:
Flexible PTO

Equity

Health insurance

Paid parental leave
Large Ann Arbor Tech Companies with the Best Benefits
1. KLA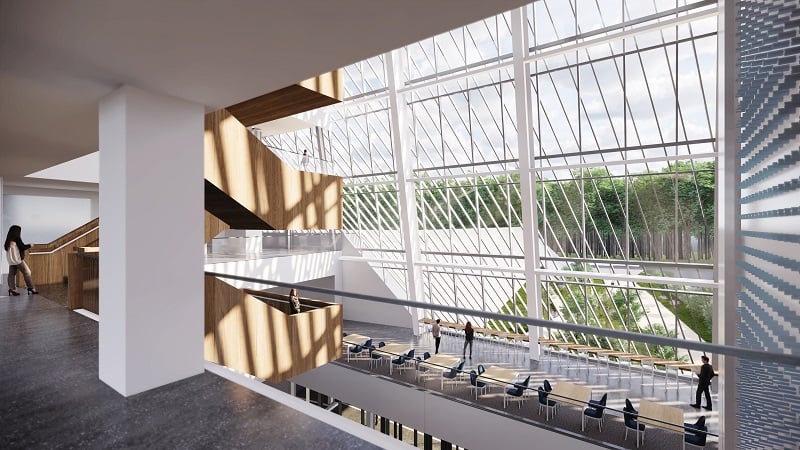 KLA is a large tech company on a mission to advance humanity. They have a brand-new campus in Ann Arbor and are hiring for a large variety of positions. KLA semiconductors go into virtually every smart device you own, and they also have a hand in technology being developed for driverless cars, VR, and factory robotics. KLA is a top company with the best benefits — here are just a few:
KLA Benefits:
401k

Health insurance

Employee stock purchase program

Student debt assistance program

Financial planning

Family care leave

Gym discounts and wellness seminars

Tuition reimbursement

Engineering certificates
2. Duo Security
Now part of Cisco after being acquired for $2.3 billion several years ago, Duo Security still maintains its Ann Arbor original headquarters and a culture that values work/life balance.
Duo Security Benefits:
Professional Development

Tuition Assistance

Health & Wellness Plans

Time2Give (Volunteer Time Off)
If you want to join the booming Ann Arbor startup and tech scene, many great companies in Ann Arbor are hiring.
Looking for more top companies with the best benefits? Check out other hiring startups with great perks from around the Midwest.
Companies with the Best Benefits: Cincinnati
Companies with the Best Benefits: Chicago
Companies with the Best Benefits: Columbus
Companies with the Best Benefits: Detroit
Companies with the Best Benefits: Indianapolis
Companies with the Best Benefits: Milwaukee
Companies with the Best Benefits: Pittsburgh