Many tech workers are choosing to live and work in Milwaukee. That's because Milwaukee has an affordable cost of living matched with a growing tech and startup scene, and wonderful things to do in the city.
Milwaukee is still in its early days as an emerging tech hub, and there are many great startups who are making a splash in the Midwest tech community.
And one of the things that makes these startups stand out? Their benefits.
Tech and startup workers are looking for modern benefits and a sense of purpose when it comes to their work. A healthy work environment, wellness programs, and flexible time off or remote startup jobs often top the list of what talent is looking for in the best employee benefits. A 401k, competitive compensation, and health insurance are still important parts of employee benefit packages.
If you're looking for a startup job that offers benefits plus incredible business concepts that are still offering ground-floor opportunities, we've rounded up some of the best benefits and best business ideas to watch for future growth from Milwaukee startups.
Milwaukee Startups with the Best Benefits
1. Wantable
Wantable is a Milwaukee-based startup that thrives on helping people find their favorite fashions with stylists and try before you buy. They also have a very forward-thinking set of benefits for employees, that includes a nursing mothers room. Wantable describes their culture as prioritizing flexible, family-friendly work-life balance.
Wantable Benefits:
Remote work friendly

Nursing mothers room

Flexible work schedules

Paid maternity and paternity leave

Health insurance

401k

50% discount on merchandise + 6 month shoe credit
2. Bright Cellars
You might have heard of Bright Cellars already, and that's because this Milwaukee-founded startup's wine quiz that pairs you with your ideal wine choices for a subscription has gone viral. The team is already growing quickly. Co-founders Richard Yau and Joe Laurendi are MIT grads with a proven track record of company building.
Bright Cellars Benefits:
Health insurance

401k

Monthly wine tastings

Unlimited or flexible PTO

Paid maternity and paternity leave

Paid adoption leave

Employee discounts
3. Gener8tor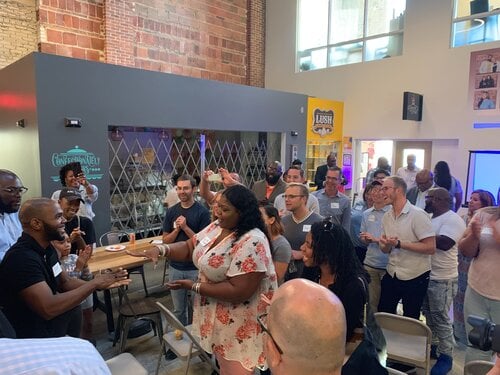 Image source: Gener8tor
Gener8tor is a turnkey accelerator platform for creatives that brings together founders, investors, job seekers, universities, artists, and more into one economic engine. Gener8tor is committed to DEI and works by way of KPIs. If that sounds like a fit to you, this might be your next opportunity.
Gener8tor Benefits:
Flexible work schedule

Unlimited PTO

Paid maternity and paternity leave

Paid volunteer time
4. Fiveable
Need help cramming for an exam or a social place to learn more effectively? Fiveable is a social learning-focused education platform designed to help. They're hiring for remote positions, and growing quickly. Fiveable is dedicated to diversity and inclusion, and sounds like an all-around cool place to work.
Fiveable Benefits:
Remote work friendly

Home office stipend

Health insurance

Unlimited PTO

Mental health days

Employee stock purchase options
5. Part Analytics
AI-powered supply management solutions startup Part Analytics offers great benefits to folks working with their team. Part Analytics helps customers accelerate product development, optimize spend intelligence, and more.
Parth Analytics Benefits:
401k

Healthcare reimbursement

Unlimited PTO

Remote work friendly

Flexible work schedule

Tech reimbursement
Looking for more startup jobs? Discover top startup and tech jobs across the Midwest.
6. Citylitics
Formerly Watrhub, Citylitics is addressing a critical problem across the Midwest and the U.S. and Canada: identifying and addressing infrastructure problems before they become a crisis.
Citylitics Benefits:
Health insurance

Company paid transportation

Remote work friendly

Training budget
7. CollegePads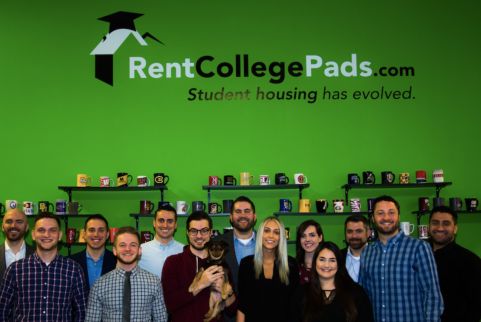 Image source: CollegePads
How could you simplify renting college apartments for students? It's such a simple idea, but the tech and energy behind CollegePads out of Milwaukee is fantastic. Best thing about CollegePads is that they're hiring all over the country for this scaleable idea.
CollegePads Benefits:
Unlimited PTO

Health insurance

Extreme growth potential

Office gameroom
8. BoothCentral
BoothCentral is a platform for hosting virtual events or broadcasting live events. BoothCentral is hiring a growth hacker, indicating they are connected with startup culture and what it takes to scale a software startup. All in Milwaukee!
BoothCentral Benefits:
Flexible PTO

Employee stock purchase options
9. Mpirik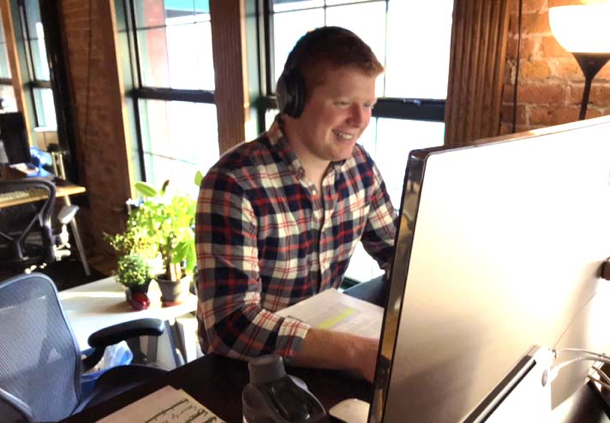 Image source: Mpirik
Think you can only find healthtech startups on the coasts? Think again. Milwaukee has some amazing new companies in this space. Mpirik uses cardiac data to improve patient outcomes, using novel algorithms to automate identifying patients for care when they might be otherwise undertreated for heart disease.
Mpirik Benefits:
Flexible PTO

Professional development and certification budget
10. The Way Out
The Way Out is a startup based in Milwaukee that pairs employers with formerly incarcerated individuals, to offer them the job support they need to stay out of the system and reclaim productive lives. They have won a $10,000 prize in a pitch competition and are just getting started, but expect great things from this experienced team.
The Way Out Benefits:
Mission-driven

High growth opportunities
11. Okanjo
Okanjo is a startup for publishers and influencers, which has created a way for publishing companies to tap into affiliate marketing revenue streams.
Okanjo Benefits:
Work/life balance

Fun office environment and great location in the historic Third Ward

Innovative, startup mentality
12. Novir
Novir is just getting started, but as it is a Milwaukee startup founded by a former medical executive and quickly responded to the pandemic to create a COVID-19 rapid antibody test, we think they're going places. If you're tech talent in the healthtech space, keep an eye on Novir for expansion and job opportunities.
Novir Benefits:
Medical, dental

Permissive PTO, holidays

Flexible work schedule

Paid maternity and paternity leave

Growth opportunities
13. Access Healthnet
Access Healthnet is a startup that has created a way for employers to offer self-funded healthcare options to employees. Employers get access to direct rates.
Access Healthnet Benefits:
Innovation

Mission-driven

Positive culture
Want to be the first to know when new Milwaukee startup jobs drop on Purpose Jobs? Subscribe to our weekly newsletter to get the top Midwest startup news and jobs sent straight to your inbox.
Looking for more top companies with the best benefits? Check out other hiring startups with great perks from around the Midwest.
Companies with the Best Benefits: Ann Arbor
Companies with the Best Benefits: Chicago
Companies with the Best Benefits: Columbus
Companies with the Best Benefits: Detroit
Companies with the Best Benefits: Indianapolis
Companies with the Best Benefits: Milwaukee
Companies with the Best Benefits: Pittsburgh
Companies with the Best Benefits: Remote